We have had some good progress building out some of our modular architecture this week so we wanted to give a little insight into the process that got us to this point. We want our architecture to play a big part in the modding tools we provide so this is a really encouraging milestone!
It all starts with Art.

Our art team started off by sketching out the possible forms and styles of building that we might see in Elegos. Obviously, ancient Greece is the setting, but in our alternate historical timeline, we didn't want to adhere to tradition and wanted to push the style. This meant looking at modern architecture as well as historical greek architecture. This would allow us to push the ancient to a more fantastical and magical place.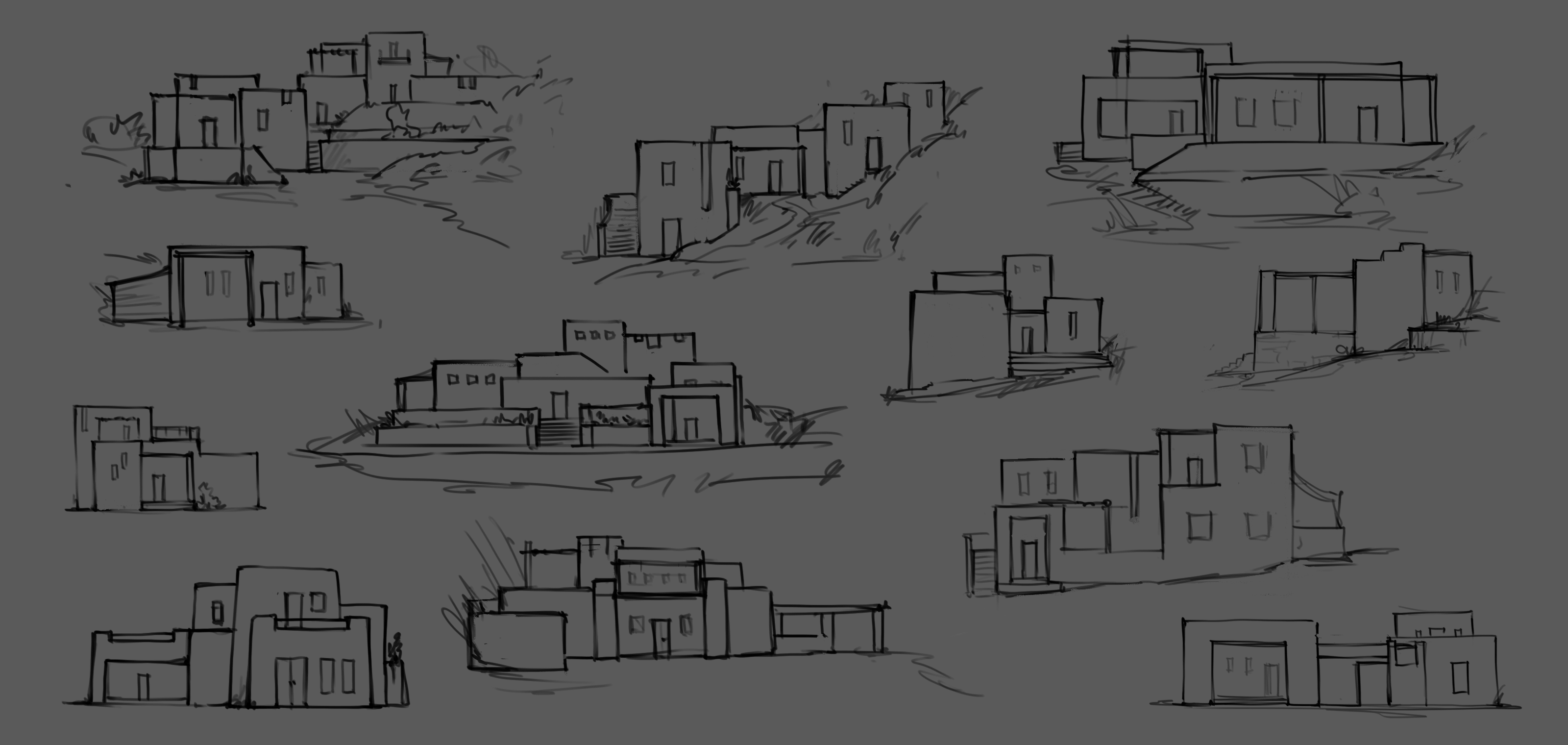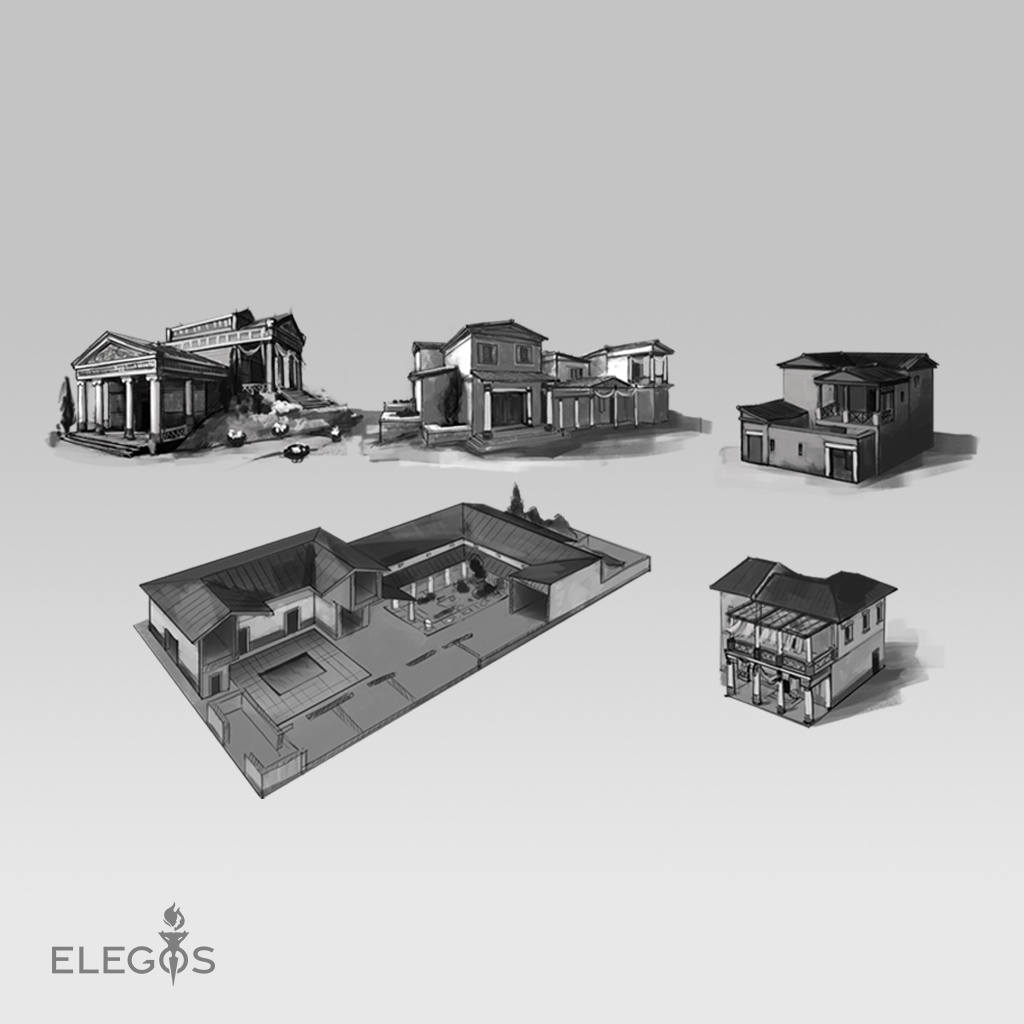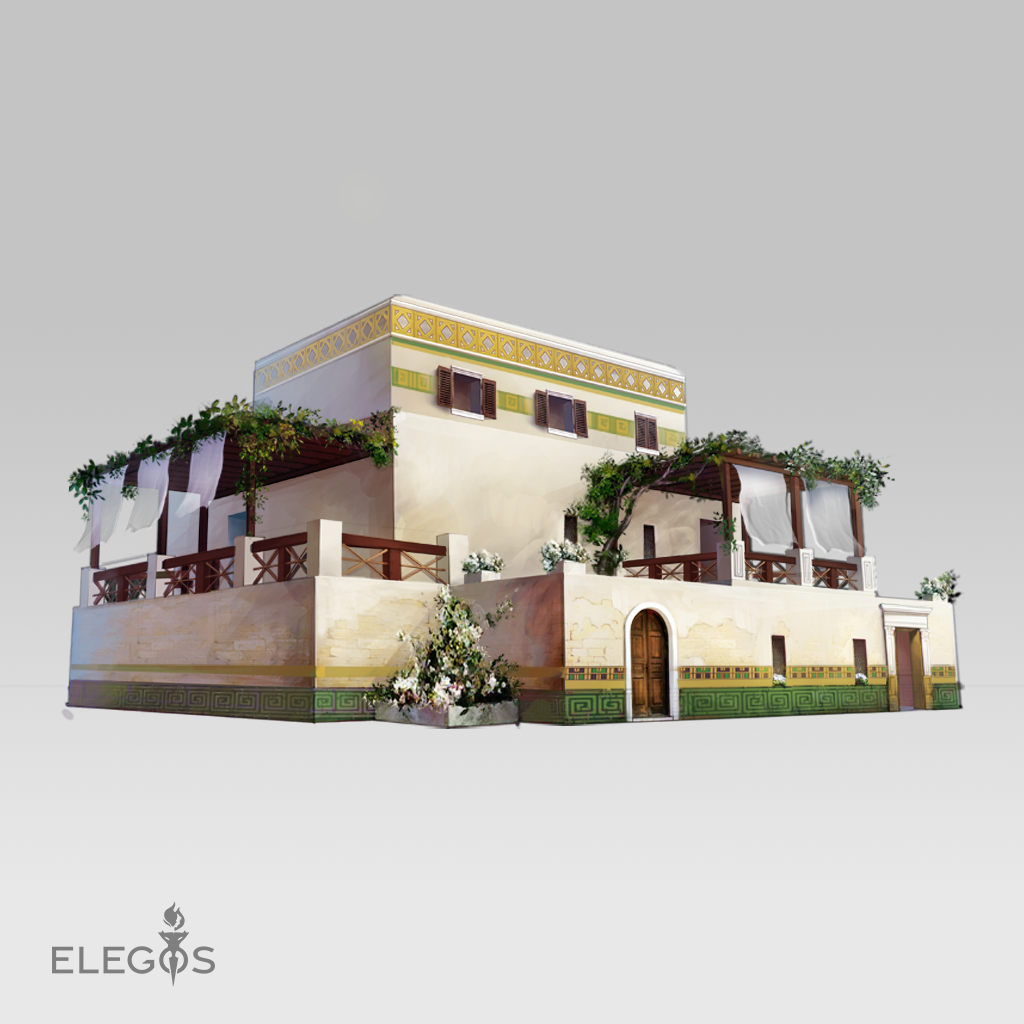 A Middle-Class Villa in Elegos
Once our art team had finalised the design of a medium-sized Villa, it was time to take it from concept to 3D. This would then allow us (despite many a headache) to work out what pieces would be required for our modular kit.
In order to avoid all houses and building looking too similar, we also encouraged our artists to design varied facades to almost quadruple the number of kit pieces, this included variations of door, wall surfaces, windows, curtains and more.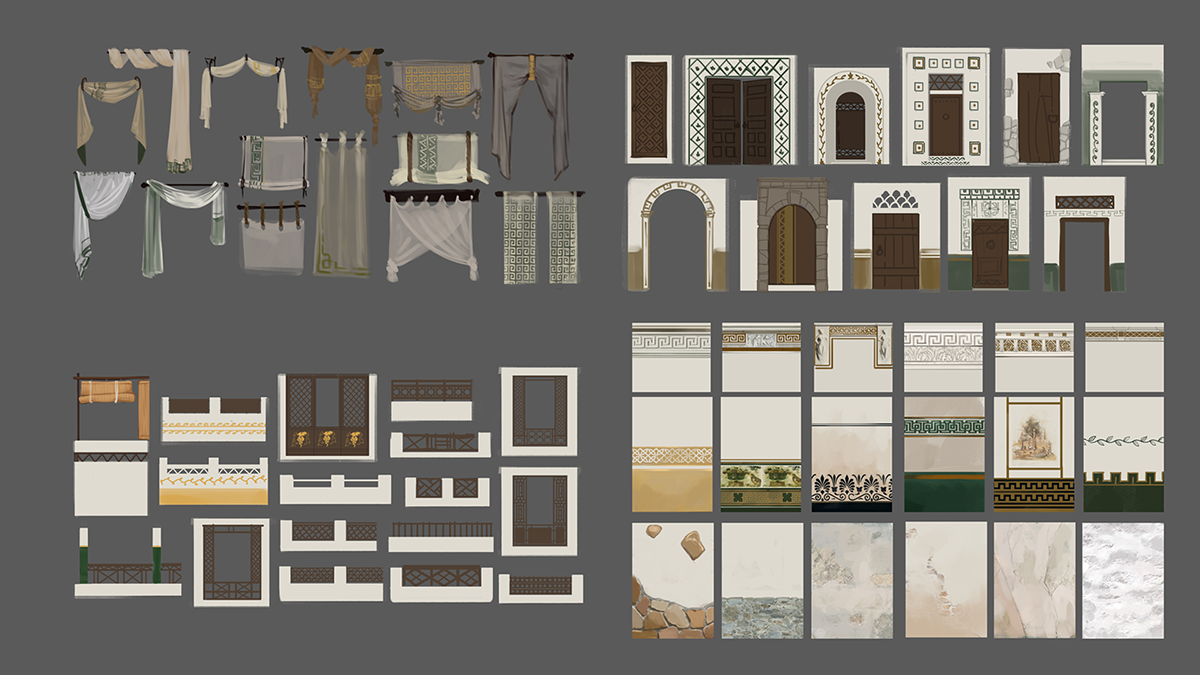 So far we have a great variety of pieces to help us internally build out the architecture, but more importantly to hand over to modders to make all sorts of creations. We expect this modular kit to expand and grow as production continues.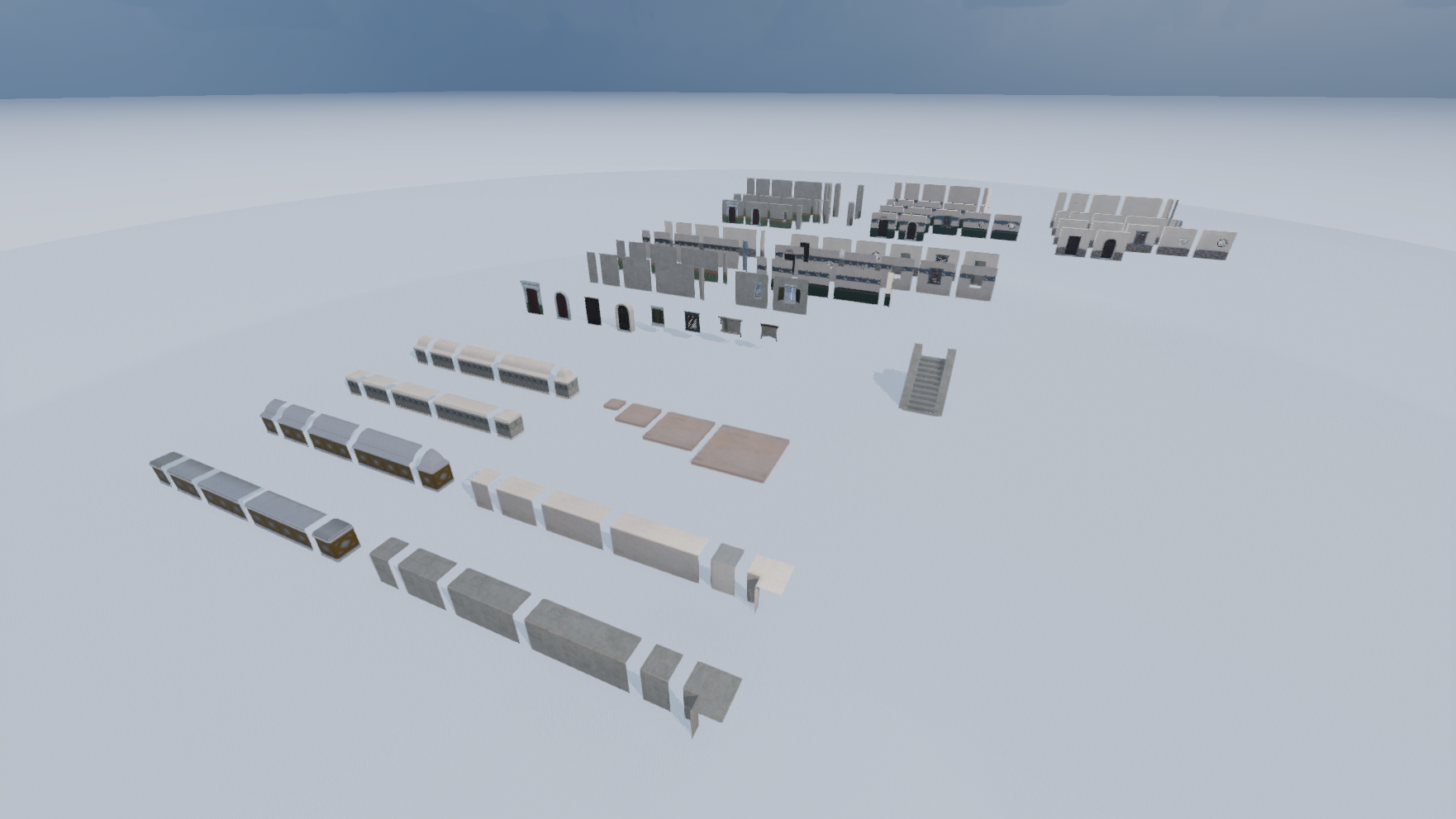 How will it work?
As we mentioned in previous articles we want to put a strong emphasis on modding in Elegos. We fully intend to release phase one of the game with a fully working modding suite to allow modders to experiment and play with the tools provided, modular architecture will be just one part of this.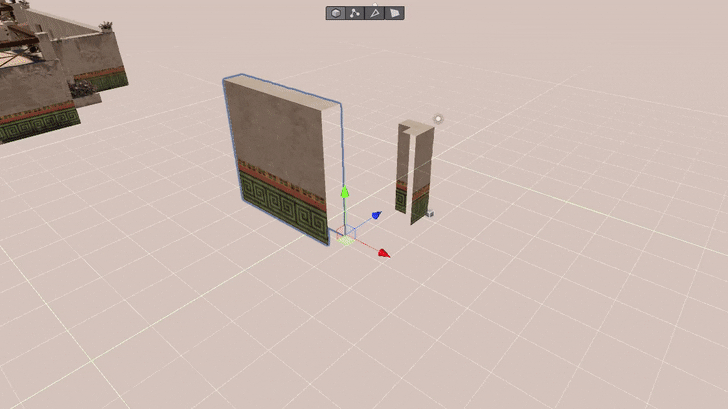 Using a grid system allows us to easily align and snap the various pieces together. Modders will be given a simple UI, which will allow anyone of any experience level to quickly and intuitively position, rotate and place each object to build whatever their imaginations allow.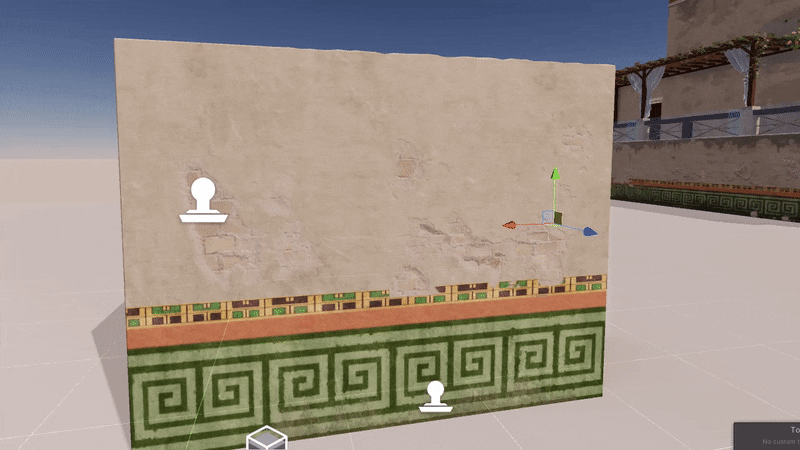 Modders will also have access to decal projectors to customise the look and feel of their buildings with weathering and ageing effects, we hope the modders themselves will be able to expand on these too.

Here's ours....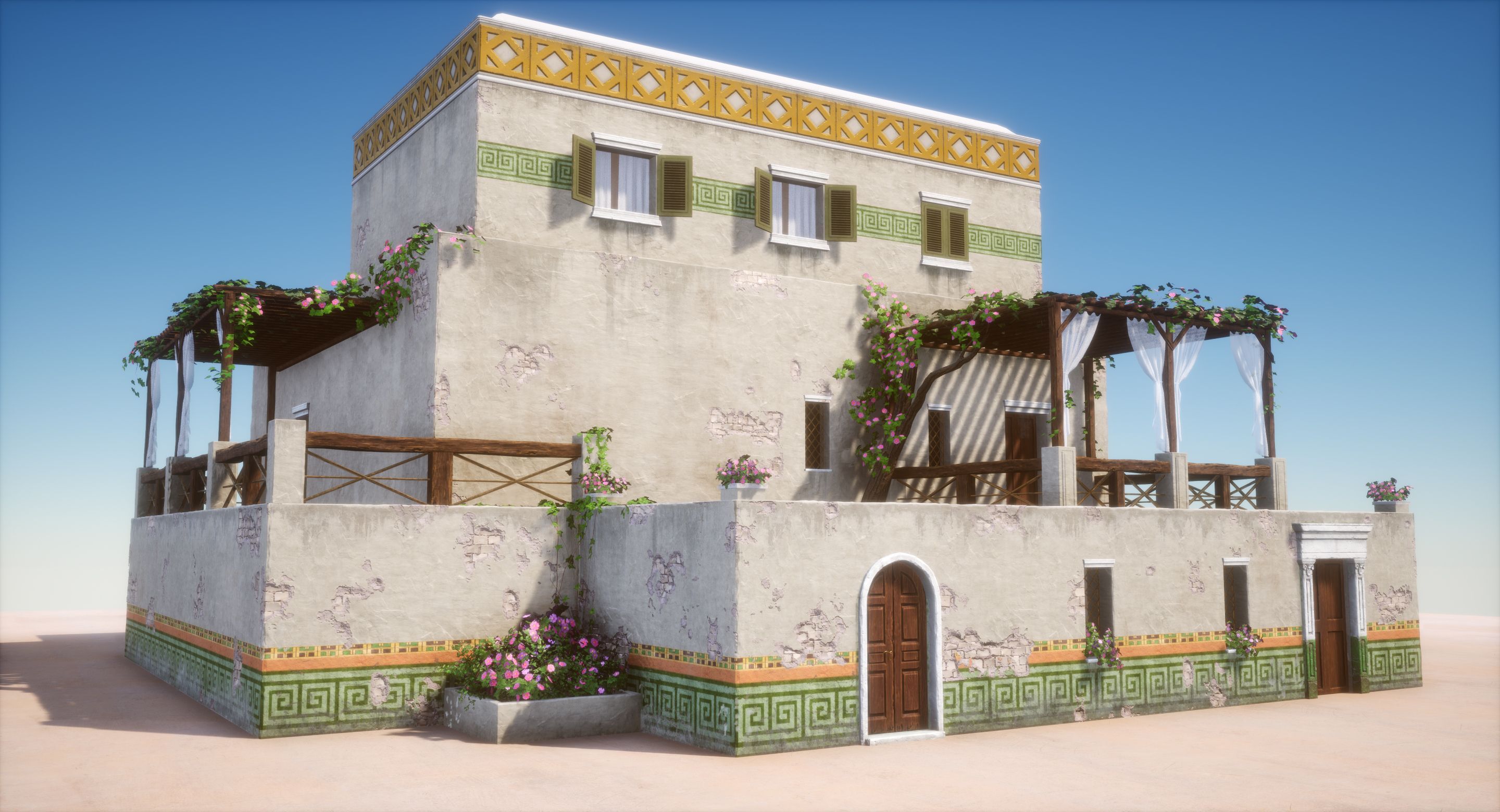 That's it for now, more updates coming soon!