The strategic aspect is essential in All-Star Fruit Racing.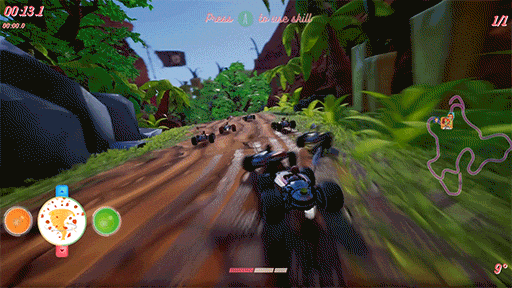 Step one: pick seasonal fruit on the track, the aim is to fill the tanks. The Juicer liquidizer, positioned on the back of each karts, contains four separate tanks, like the seasons!

Step two: once you've filled a tank you can unleash a power-up!

Step three: if you have two or more tanks full, you can choose to use a stronger power-up combo!

Final step: when all four tanks are loaded, you can use your "Mega-Juice" power-up! This is truly your secret weapon! Each character has its own unique "Mega-Juice" power-up!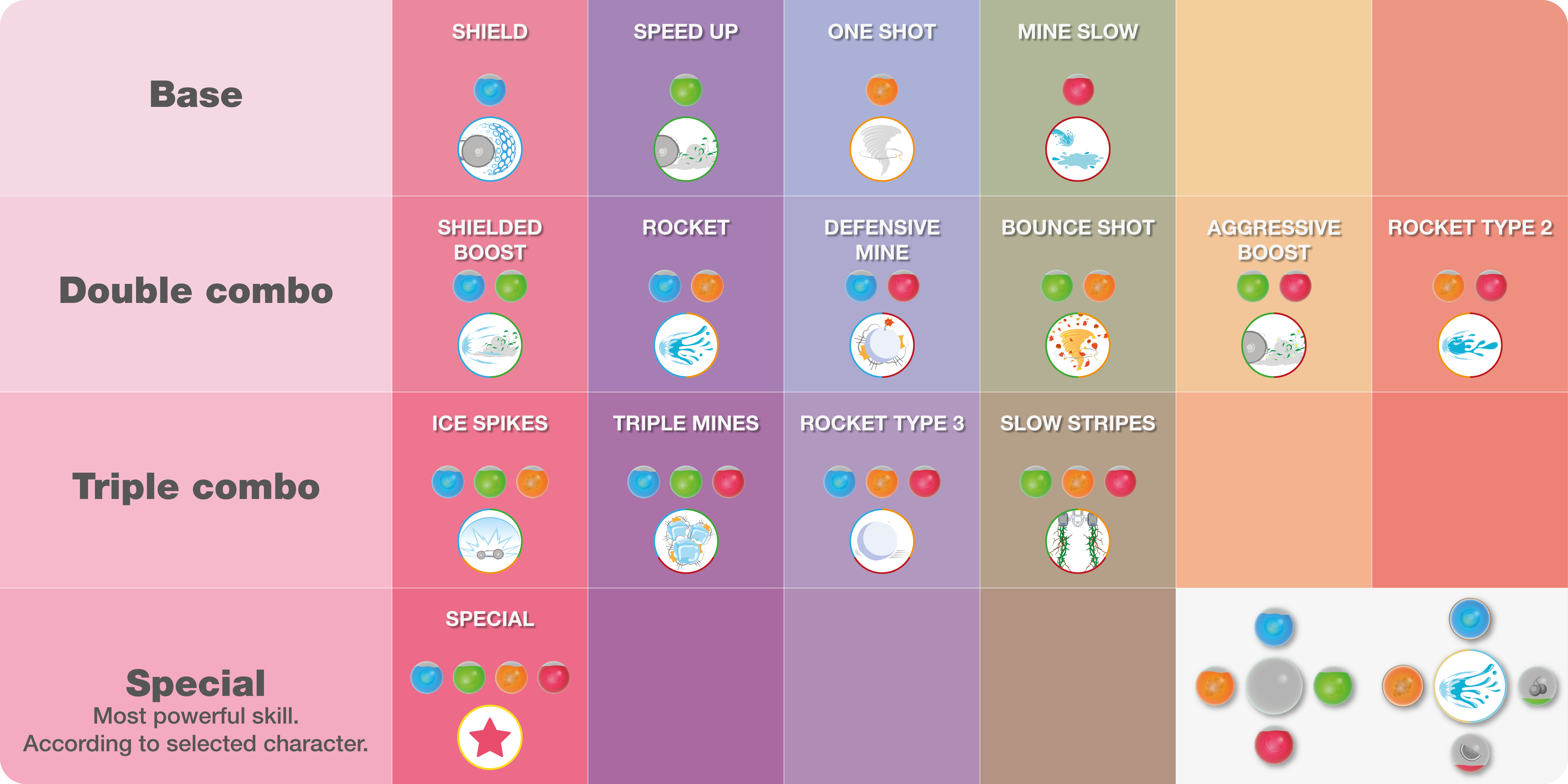 Every player can define its own strategy, based on your racing style.

Power-up tanks are built in a modular way so you can decide when use it in combo or just save it for later, depending on what's going on during the race!