Finally, after some time of coding and tuning Unforgiven VR, last Thursday we launched our Early Access. We are very exited, it's our first multiplayer game. It's our first VR game. It's our first Early Access game. Too many variables that drives us Delirant :V, and at the same time, it's motivating to be able to shape the game alongside the community.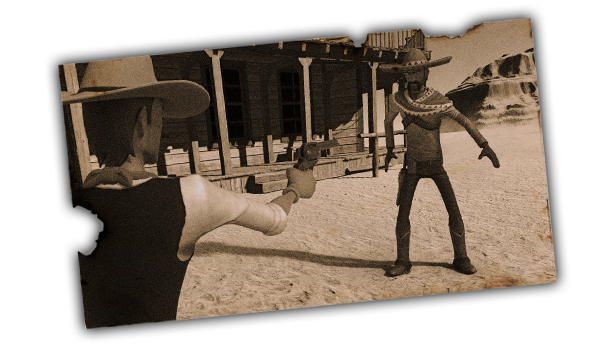 As you may remember we are an studio from Bilbao (Spain), and thus, our timezone hardens the interaction with countries like USA (maybe our main target). We were doing turns alongside the people from Talking About Media (our publisher) to be online as much time as possible. We wanted to be sure all was running well, we also wanted to play with the new players, and we needed to be monitoring the community hub to answer the question from the players.

It was exhausting, for example the first day Theck was sleeping during the afternoon to replace Arturo at night. In fact, Arturo spent the day until the launch in the mountains, an habit from the very first game release of Delirium Studios. He powers off his mobile phone and tries to disconnect from what will happen.

Another anecdote from the day was how Theck was playing. The game is currently compatible with the HTC Vive only. That's because we hadn't the Oculus Rift + Touch in the office. Two days ago arrived to Talking About Media, and next week it will be here and we will start trying it. Meanwhile Theck installed it to be sure the Rift works and he tried to execute the game.

Well, technically the game is working, you can do everything but... It seems we need to tune some options of the VR Toolkit because the "click" event of the trigger is launched after pressing it aproximatelly for 1 second. As you can imagine, Theck lost all the duels he played, as he was giving a full second to his adversary to aim and shoot.

This weekend we were western cosplayed at Mungia in a carnival party where the people was be able to play in an special mode suited for events and maybe arcade rooms, because Unforgiven VR is a great game for this kind of installations.