Name's John Amry.
Private Investigator.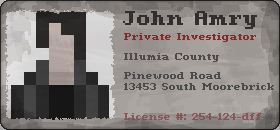 I'm taking these special cases nobody else would.
Because you've got to be out of your mind to take 'em.
And I certainly am - if you ask my past colleagues anyway.
Demons, ghosts, monsters crawling out of the dark.
You name it, I remove it.
To the point!
I'm here to document the story of Vrennman Mansion. I want this to be remembered by coming generations.
There's no good in this story. It's dark and it's evil. Things happened that I'm not proud of.
While I work to document this case, I will get back to you here and have you informed about the progress.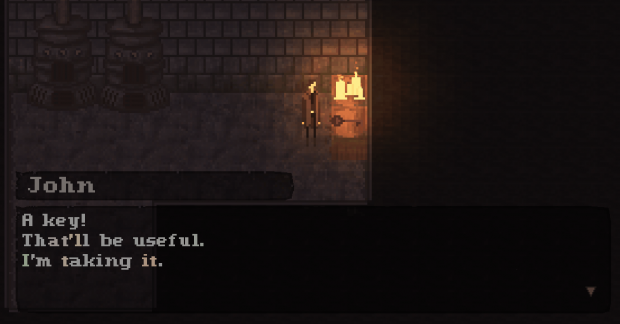 I'm working with multiple people too.
That's the programmer person. Because I don't know Jack about this bit flippin'.
Also a graphics guy. Who happens to be the programmer person.
But who am I to judge? I can draw a gun but I can't draw it.
Additionally there's a sound dude.
I'm not sure but I think he's also the graphics guy.
I pay 'em good money is all I need to know.
That is for the introduction.
I will be back very soon with more information and some progress!
Make it good, friends!
-J
PS: The graphics guy sends you his greetings and this just a little out of date moving picture of Ellen and me trying to break out of a basement. This is very old and very ugly but I wanted to do that poor guy a favour.