DOOM BLOOD Ops's Music
---
1.The Inspiration
First of all, what inspired me to make this OST? Doom, mainly. Obviously. Now You are their Own Fear is obviously a remake of The Only Thing They Fear is You, 10K Bodies a remix of BFG 10K. Return to Nekravol is a remix of an (I think) unreleased Soundtrack for DOOM Eternal, which is Creatures Of Nekravol. Now stuff like Mancutank are inspired from a game that is a little bit different from DOOM, Beyond Good & Evil, a game of my Childhood. Titans is inspired from the OST of Portal 2, at that moment when you fall in the 50s/60s Aperture Laboratories.
2.Behind The Scenes
So, well uh... The music of DOOM: Blood Ops is a very, very, very special case.
All the guitars you heard in that gameplay demo or in the OST aren't real.
Yep, all of the guitars are created artifically with FL Studio, and more specifically, FL Slayer. Most of the guitars you heard are either presets, or heavily modified presets like the one in Return to Nekravol, City Of The Titan and Titans.
I think you can easily hear how artificial the guitars sound like, or at least if you pay close attention.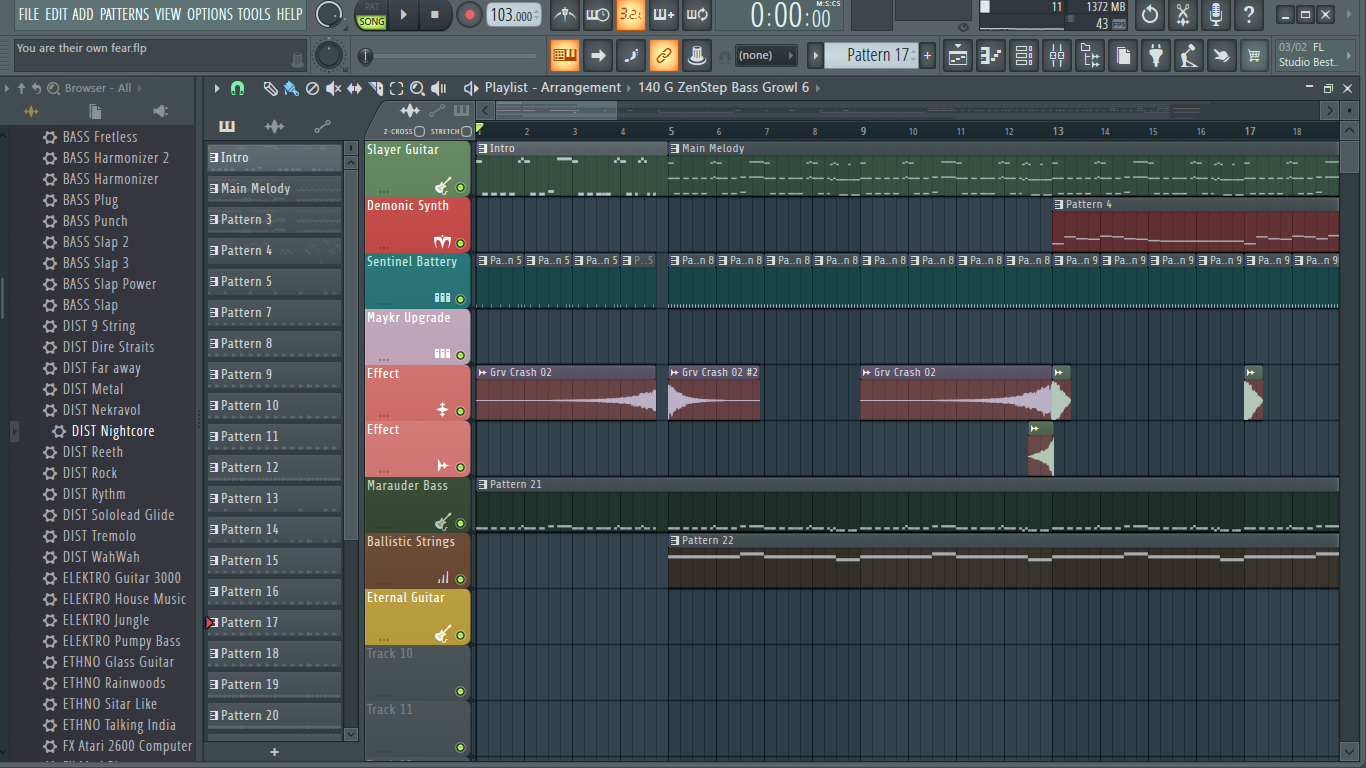 Here's how You Are their Own Fear looks like in FL Studio.
So yeah, if you expected me to be so good at guitar, forget it.