The weather changed badly, and the only wish is to stay at a warm home, drink hot tea and do not go out on the rainy street at least till the New Year. However, it is possible to wait for a new Beta, the New Year and other pleasant things by reading a new edition of the "How it works?" magazine.
Today we have the missile defense and possibilities of breaching it on the agenda.
Even small and outdated missile boats possess some kind of a manifold and arranged ABM/AA defense, starting from small air defense systems and ending with automatic guns. Let alone larger and modern ships.


A missile can be improved to overcome different ABM types. For example, shooting-off decoy targets will help to fight against anti-air missiles, and an improved electronics will not allow to blind the missile easily by EW warfare. However, the number of improvements is strictly limited, but the assortment and power of a particular ship's AA defense can be extensive. Let's say, the missile can evade the fire of an automatic cannon using better manoeuvring, but the concentrated fire of 3-4 artillery systems will leave no chances. Thereat a missile cannot be protected from all types of AA warfare, it should be modified within the dockage facilities taking into account a concise specifics of ABM targets.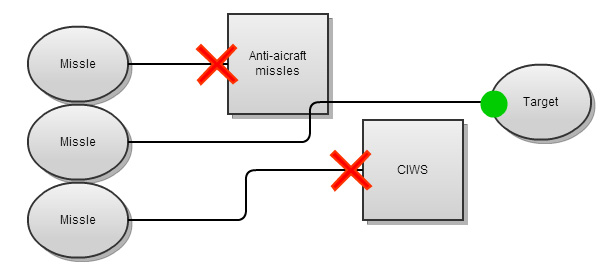 Launching a group of missiles may help in such situation. While one distracts AA missiles (some vessels have a moderate amount of launching pads for this type of missiles), another diverts the fire of artillery systems and the third one successfully hits the target and sends an enemy ship to the bottom.
The best way to protect the ship from such massive missile strikes is to unite ABM systems of several vessles.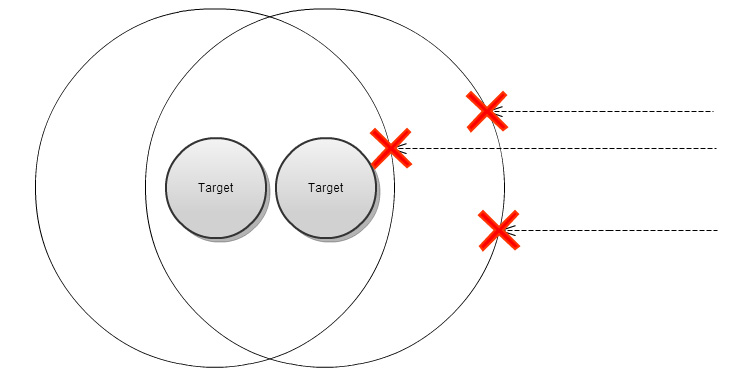 Even two comparatively small ships can create a powerful anti-missile barrier. Let alone large attack task forces - it is almost impossible to breach their defense by missiles from a single ship. But large gatherings of ships are visible enough to become a sweet spot for submarines and artillery fire...This is all for now. The next "How it works" publication will be special one. Don't miss it!