Greeting to everybody! This is our pilot magazine edition of how, why, where and what for the "SeaCraft" sail. Today we will talk about our vision of development of the project.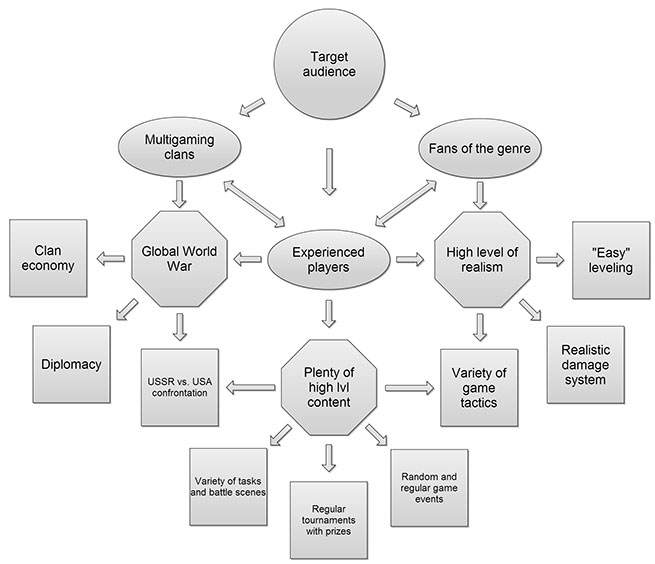 We place you, players, at the head of the table. However, the players can be so different! We have selected 3 main groups:
Fans. You like to play session actions and simulators, you don't realize your life without a steering wheel of your favorite spacecraft/plane/machine and you want something new and fresh on a marine topic!
Experienced players. Thousands of defeated demons, 2 battalions of the task force and a bunch of aliens is the small part of your credentials. There is nothing better for you that victory in a hard battle, you know the price of the good game, because you are so far from a rookie.
Multigaming clans. You got used to fight shoulder to shoulder, and there is no more reliable weapon than your comrade's weapon. You know that your squad will come out of the battle unscathed in any situation, or you just like to play with your friends.
We have selected following principles of the game mechanics:
Realism. We want to create a really deep and many-sided gameplay. There are no straight solutions, strict rules and restrictions in the real naval warfare. There is only knowledge of equipment, strategies, ability and luck. Forget about annoying HP straps, we want every shell to bring an emotional chute-the-chute. Enemy detection systems are damaged? Adjust your tactics on the fly or perish. And of course there is no place to the "golden invulnerable ship of 80th level". Any combat ship like old Komsomolets or new Sea Lion brings death and destruction and makes headways to the victory.
Abundance of the high lvl content. Possibly everyone encounters a situation when your favorite online game bores in a couple of months. All levels are completed, the breast bends under pressure of medals, your trophies occupy an area of a small hangar. And there is nothing for you to do in the game. We consider this way to be wrong. We want our game to be interesting for you after one month, one year or three years of active gameplay. We are sure that interesting, manifold battles, numerous events and random adventures, regular championships and tournaments, open global war is the right way to this goal.
Global war. The time has come to find the best captain! Our Global War is not a siege of fortresses at Thursdays, this is a complex and manifold game within the game. It depends on you whether to become a member of a large clan or be a one-man boat, to have an old combat ship or a NPS - the fate of the world will depend on You. Mining resources, construction of new ships, piracy, mercenary activities, diplomacy, global events... You will not feel bored

This is all for today

We will discuss the work of a weapon system in the next publication. Stay in touch, Captain.