Hyperthread() makes a number of substantial changes to Transistor, especially Transistor's core gameplay. Some of these changes are easier to see than others, but from a distance, it's hard to see what's changed at all.

Here's how Jaunt(), Jaunt(Ping()), and Jaunt(Ping()Jaunt()) work in Hyperthread(). Trust me, you'll want to see how the last one works--it's completely new to the mod.
Combat is faster paced, so Red has to be faster to keep up.
Have a question about Hyperthread(), what's changed, or how things work now? Let me know and I'll make a video to demonstrate. If you'd rather see for yourself, you can head on over to the public alpha download link and play Hyperthread right now.
Hyperthread() v0.4 is coming soon, and beta's not far off either! I'll leave you with Hyperthread()'s calling card.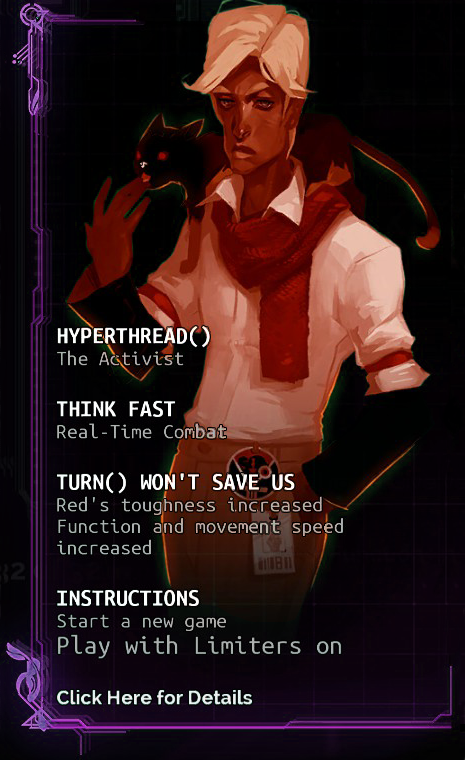 You'll hear from me again soon!