Office of Strategic Services (OSS)
Official Document
---
Our Enemy, ¿how looks and their equipment?

Hello soldier of the 2nd Ranger Battalion, in this document you will learn about your enemy and how to defeat him, let's start with the most basic. The uniform of our enemy

The following photos were taken by French Resistance spies. Let's start with this photo and analyze our common enemy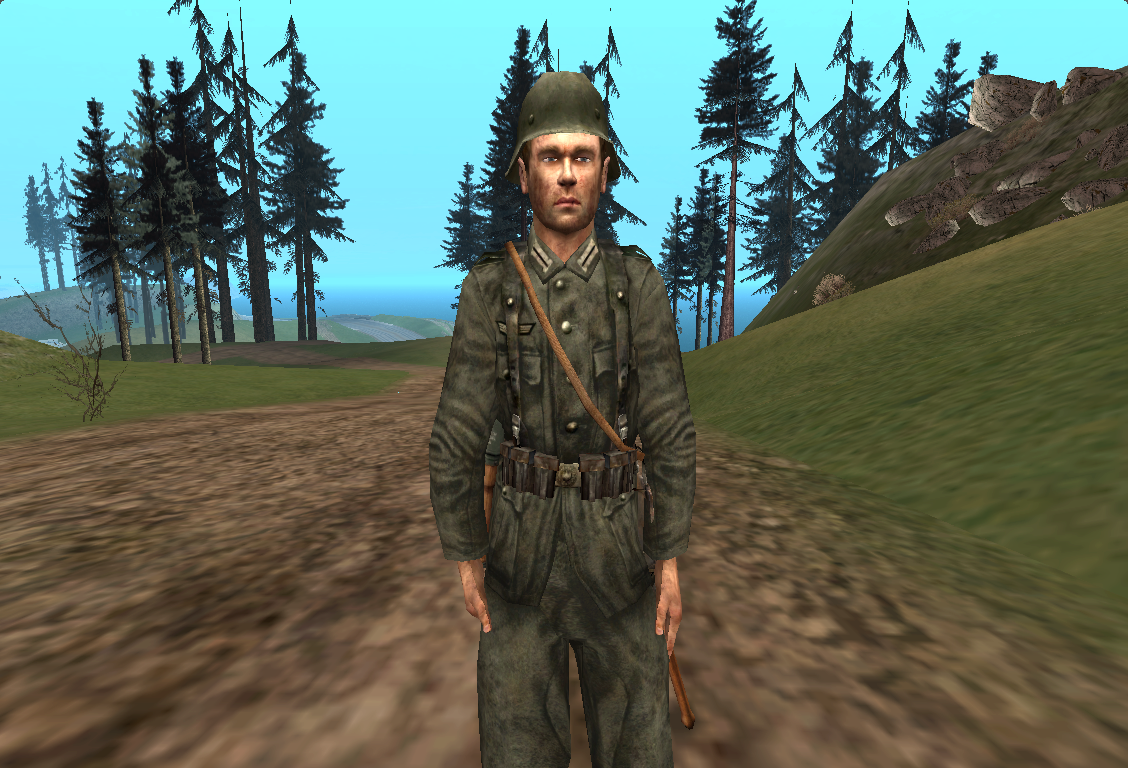 This is our common enemy -

a Wehrmacht soldier. This enemy is fighting in Africa, this enemy is fighting on the Eastern front, the enemy is fighting all over Europe and we are tasked with stopping that enemy with our British, French and Russian allies.

Let's analyze what the German soldier wears as equipment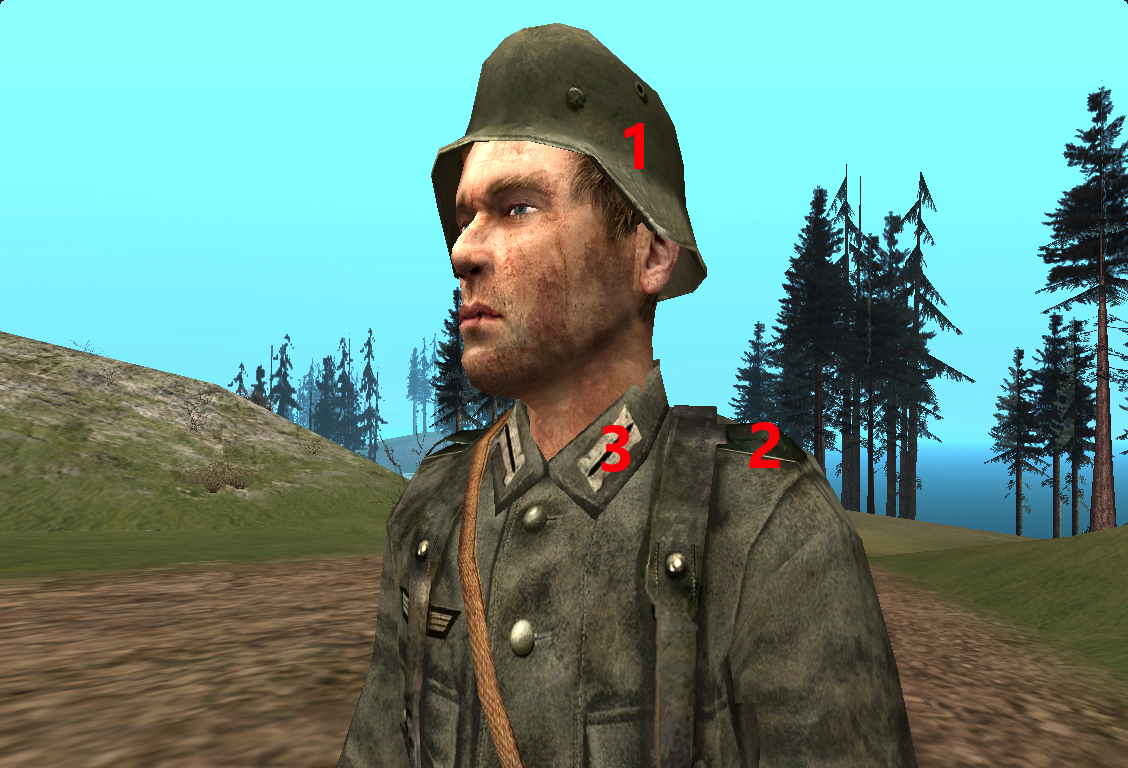 Well in the photo several numbers are shown that indicate certain things:

1. Stahlhelm or Steel helmet: This is the famous helmet of German Army who use for cover their heads againts the enemy bullets, the Stahnhelm can be modified to make a camo helmet

2. Shoulder patches: These patches characterize the rank of the soldier itself

3. Neck patches: This another patches characterize the rank of the soldier but only its visible for Regular Infantry (Wehrmacht)

Now see the campaing equipment

---------------------------------------------------------------------------------------------------------------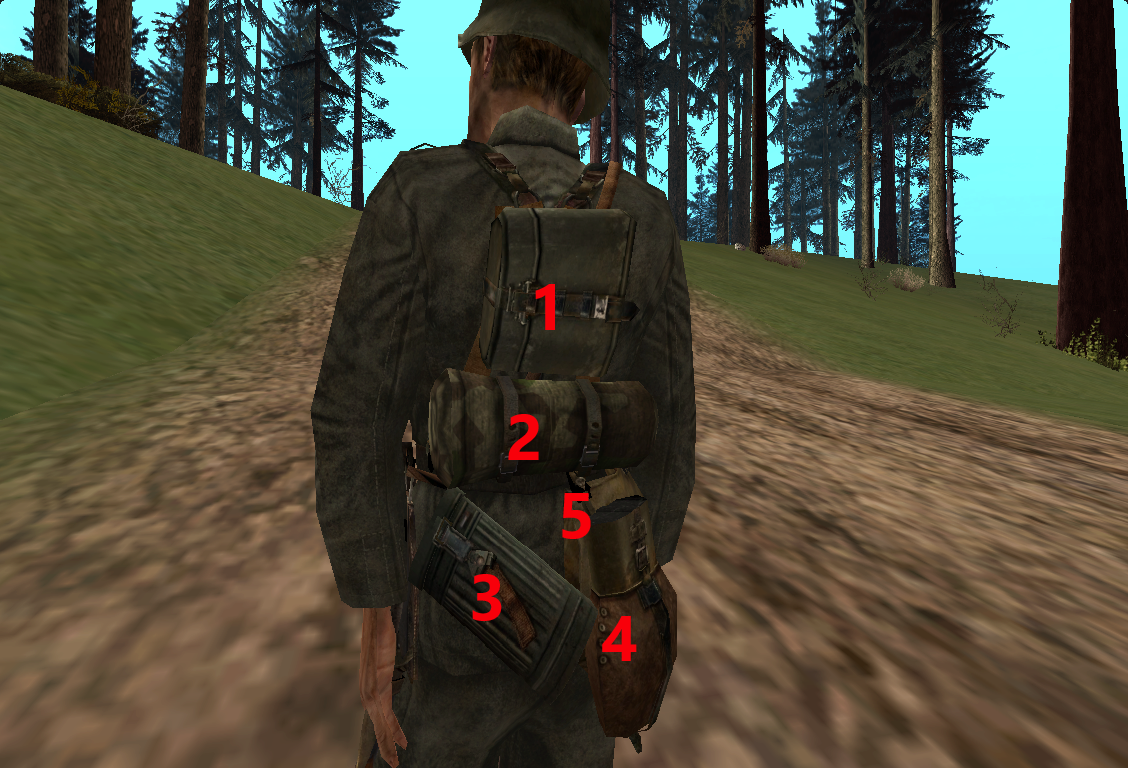 Now we have more stuff:

1. Romanian pot
2. Zeltbahn: Tent portable
3. Gas Mask Container
4. Canteen M31
5. Bread bin

Well with all this learned, let's see other material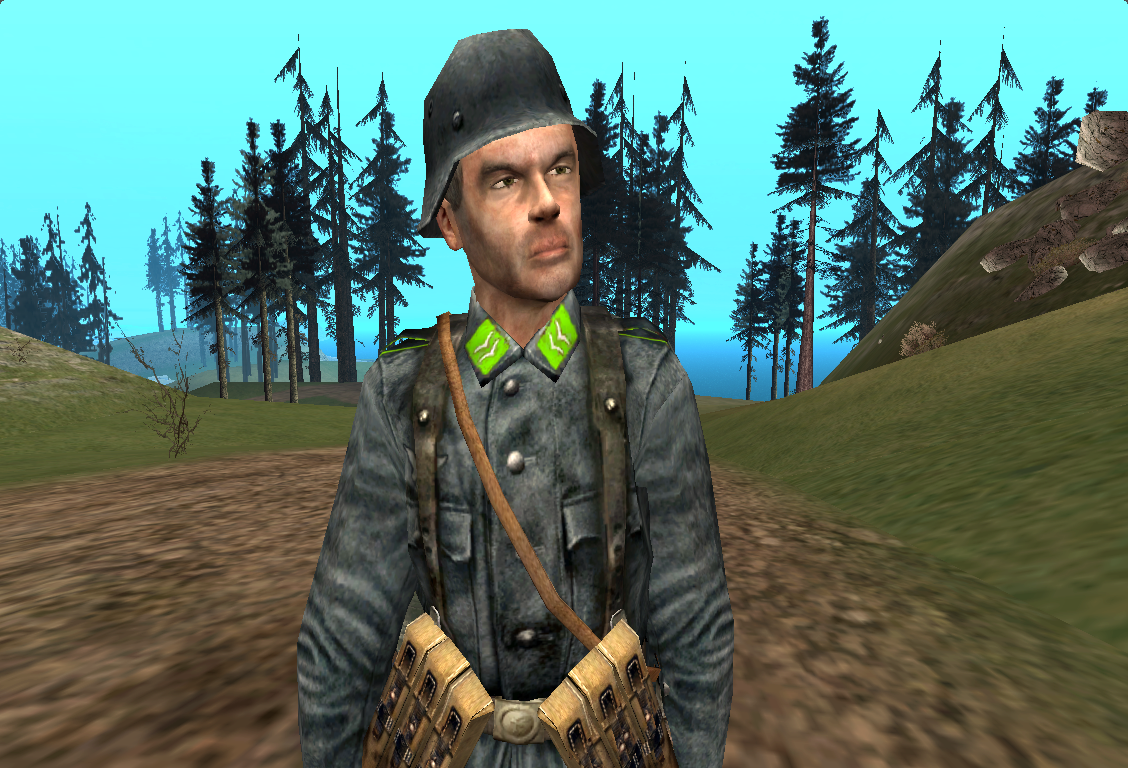 Well this a different uniform, the reason is for this soldier forms of Luftwaffe Infantry
This type of soldiers are manage for AA guns like the Flak 88mm or the 20mm Flak but that its another thing

Here its the changes: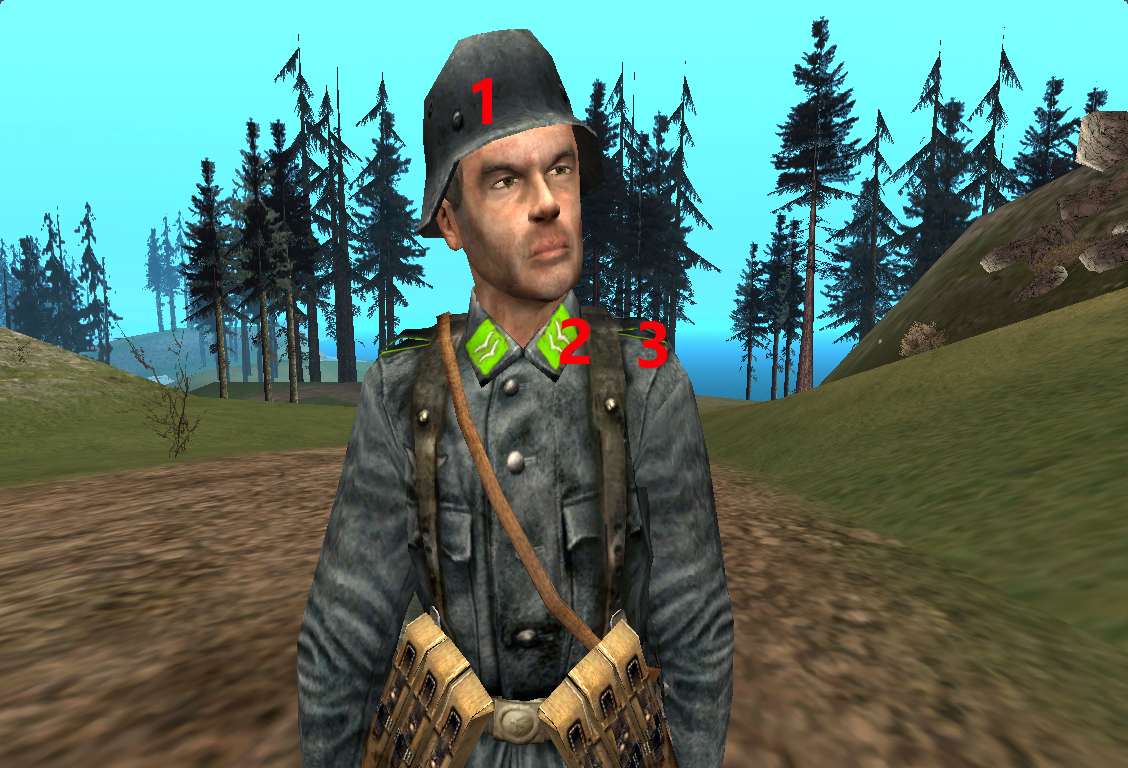 Taking in base the previous stuff we see this

1. Uniform change to another color is now Prussian Blue color
2. Stahlhelm now has a different color
3. The neck patches and shoulder patches have changed. The neck patch has changed now it has a rectangular shape and a different color:
In this part we gonna explain the color in this patch: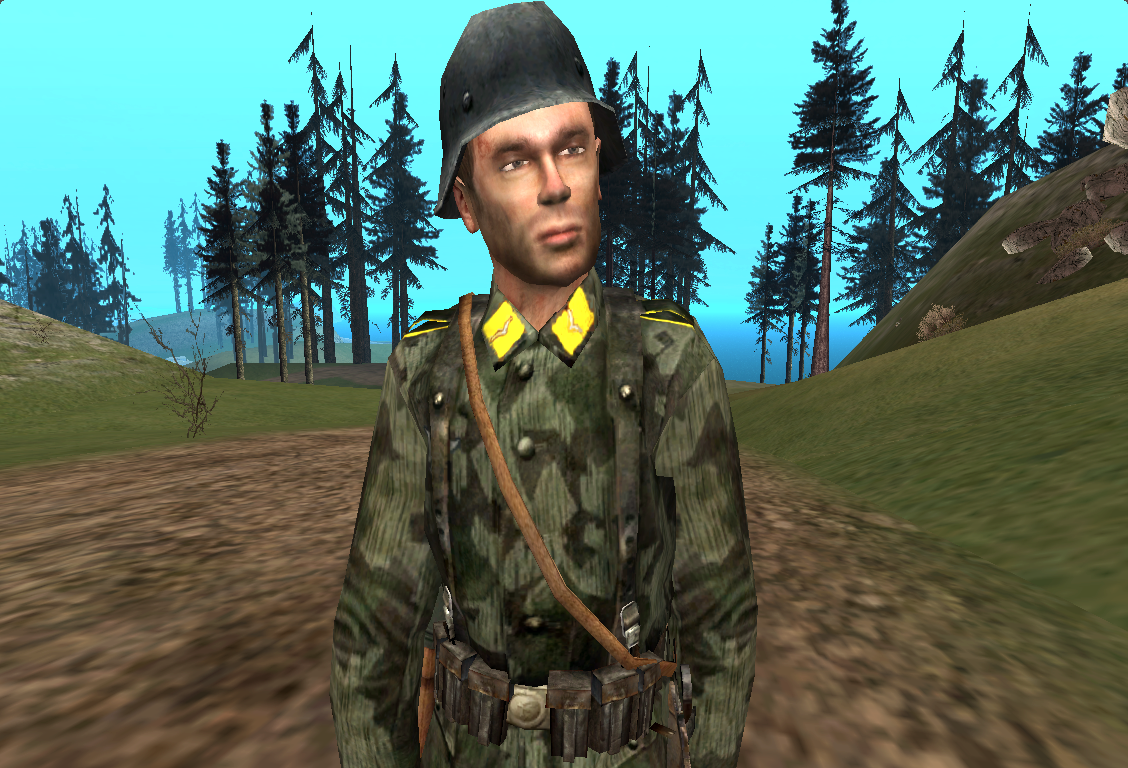 Yellow Collar - Fliger - Regular Soldier in Luftwaffe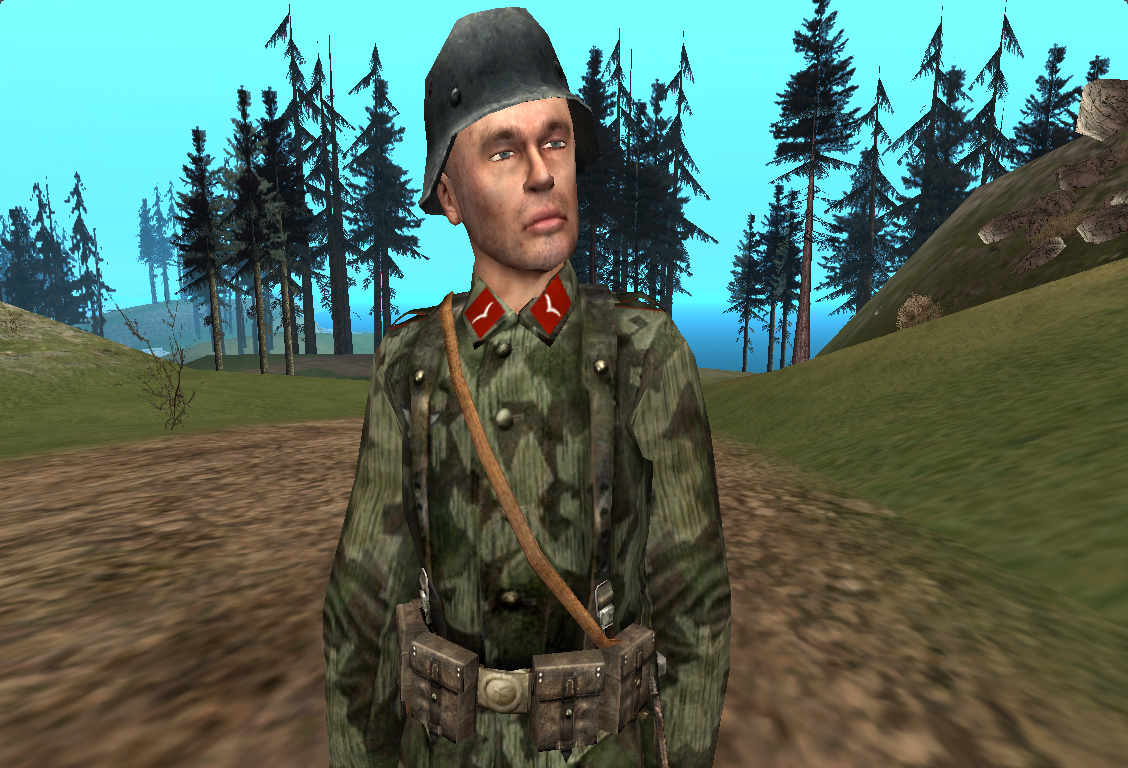 Red Collar - Waffenbesatzung - Gun Crewman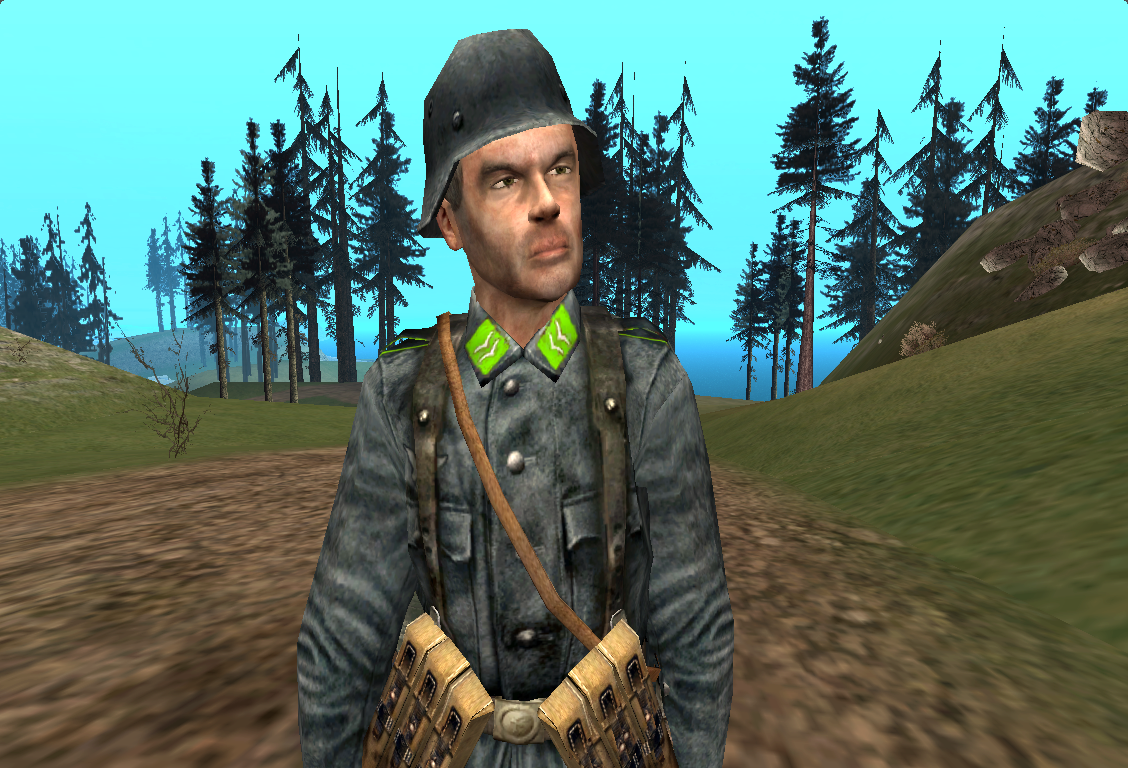 Green Collar - Luftwaffengrenadier - Grenadier of Luftwaffe

Ok, now for finish we gonna pass here the Waffen SS stuff. And i need you pay attention to the following stuff Soldier!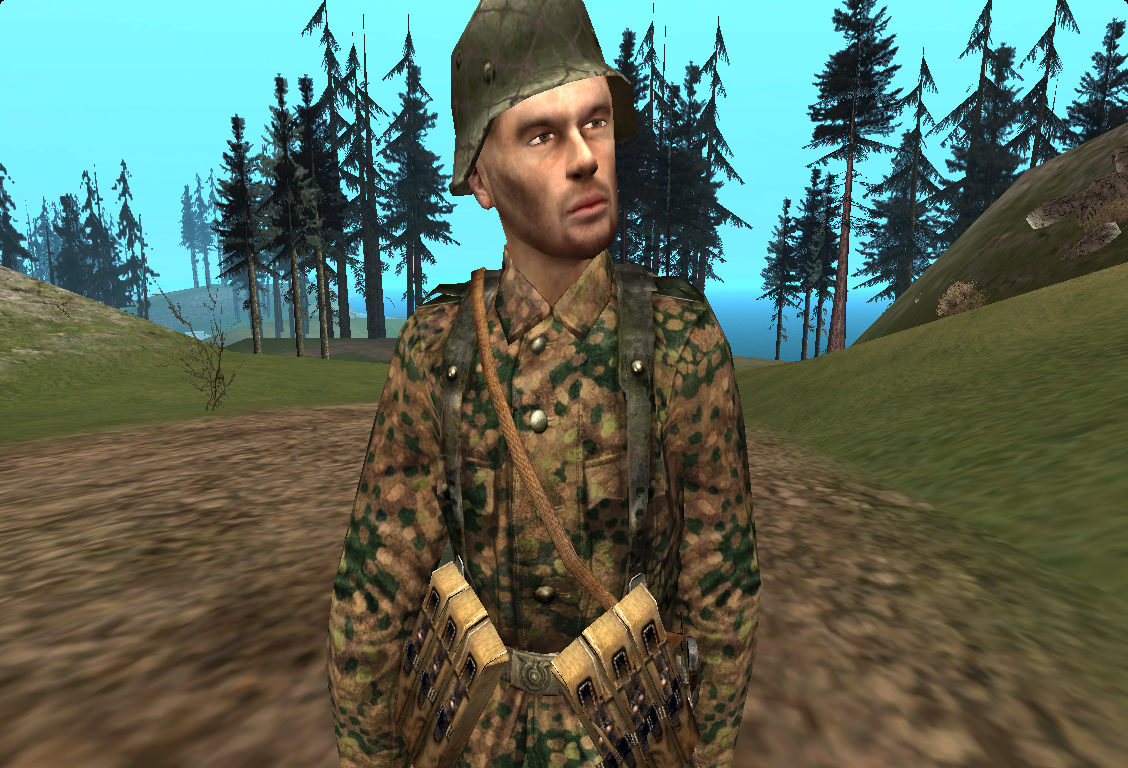 This type of soldier is very aggressive, look at his face that soldier has been in the SS for more than 4 years, and is prepared to shoot you when you are in cover, he attacks for the Fuhrer and for the Reich, you must be prepared to defend yourself from them or are you another casualty

See this another one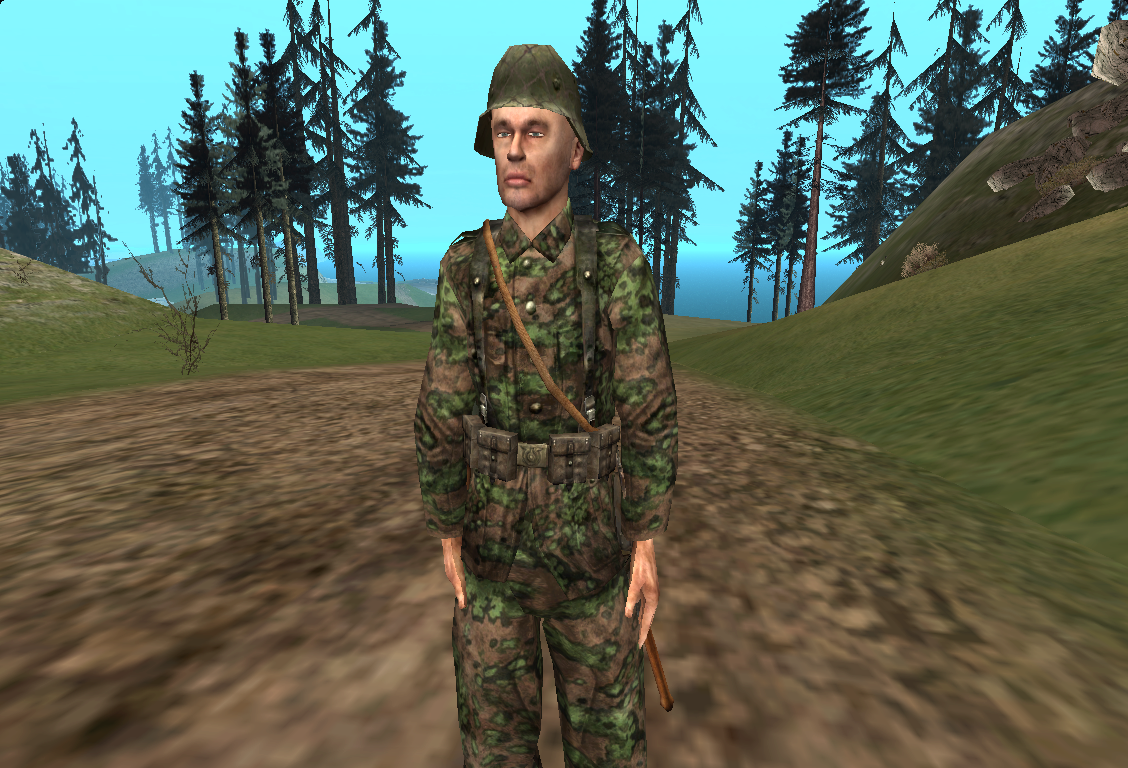 He looks like a veteran, heavily camouflaged and ready to kill you when you're distracted, the SS are kings of camouflage and you'll have to identify them immediately or you'll be a dead man

Alright we gonna finish this for that.

Remenber soldier, in combat you must eliminate that feel of dead in your body and make you a stronger man for defeat your enemy.

See you in combat soldier

-GregorHecker
1st Lieutenant of 2nd Ranger Battalion