Hello everyone !
Some of you might have felt something coming and today we are able to explain what it's all about !
Fusty Game and Steambot have decided to collaborate on something pretty great, a subtle and fun mix of both universes directly integrated in our Hover video game and the Urbance animated series ! By supporting Urbance Kickstarter, you'll give this great collaboration a chance to exist and you can even have access right now to a special edition of Hover offering exclusive Urbance features.
In other words, prepare yourselves to find Urbance universe characters and elements directly integrated in Hover and vice versa, Hover elements included in the series universe !
It's a rather exceptionnal thing for Fusty Game we are very happy to see such an idea taking shape ! We hope that you find the concept exciting and that we can count on your support, be it financial or by sharing a maximum the news !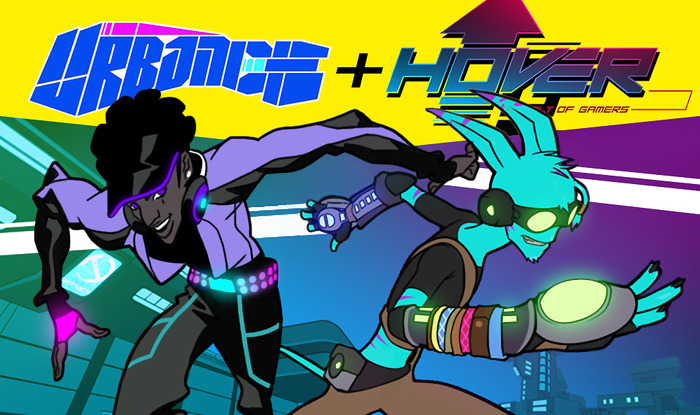 As a reminder concerning Hover you can watch our last video :
Youtube.com
and here is the trailer of the awesome series Urbance :

---------------------------------------------------------------
if you'd like to support us, you can follow Fusty Game and Teambot
on Facebook :
Facebook.com
Facebook.com
Twitter :
Twitter.com
Twitter.com
and our personnal forum :
Twitter.com