House is a classic Operator map by FromBehind!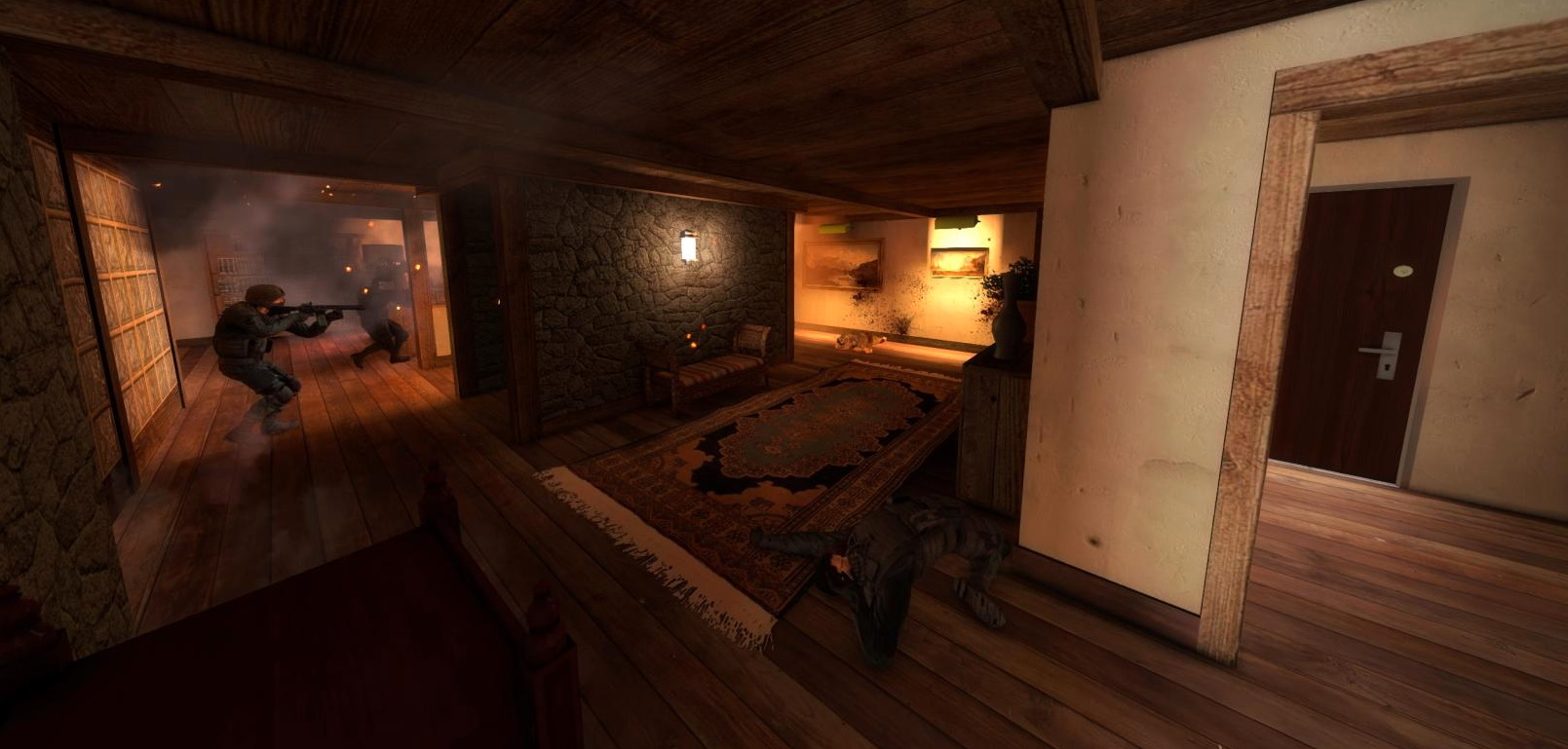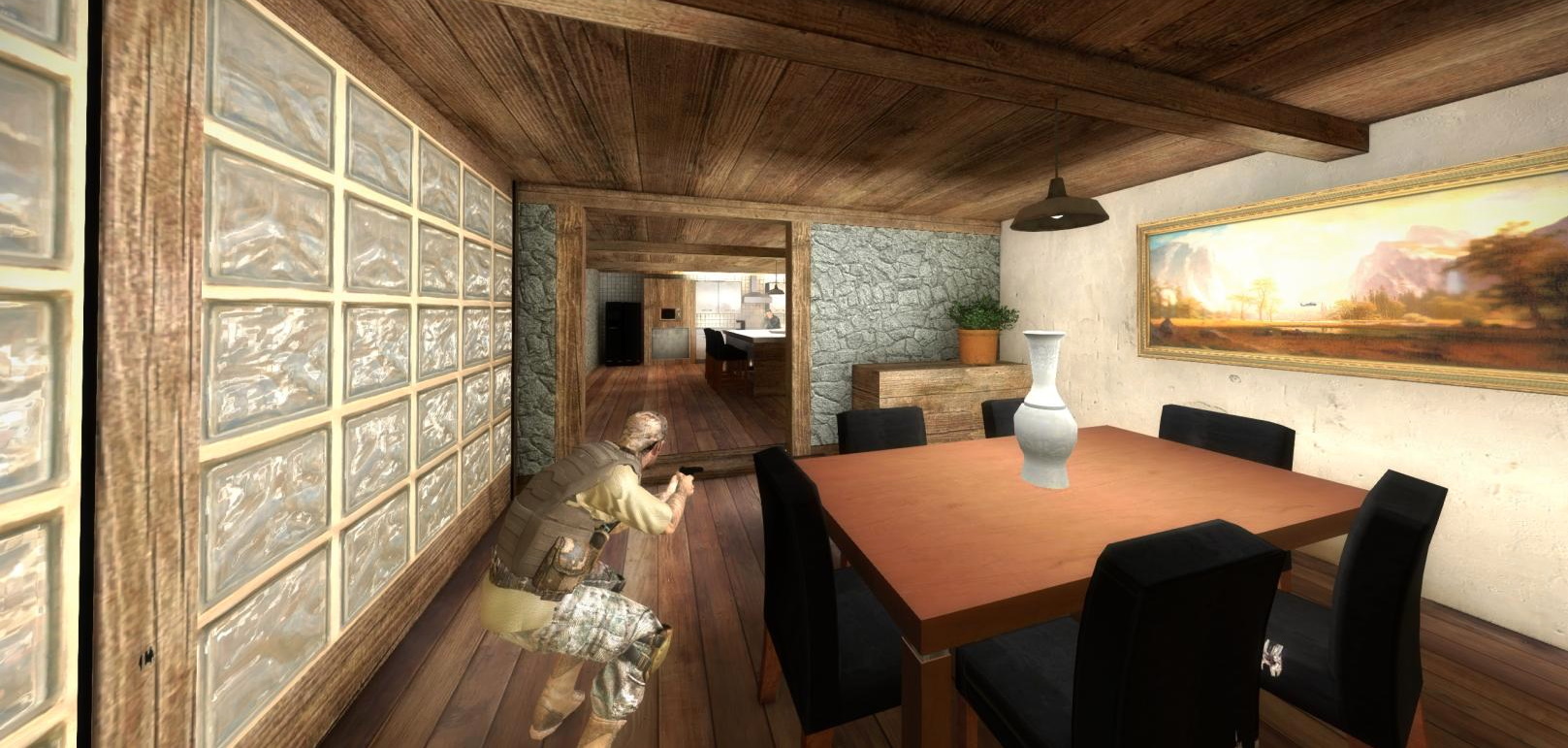 House is an elimination map where SRT have to enter the central building and destroy IAD's weapons cache. The elimination game-mode only affords each player one life, meaning that the map is a very suspenseful and tense tactical experience.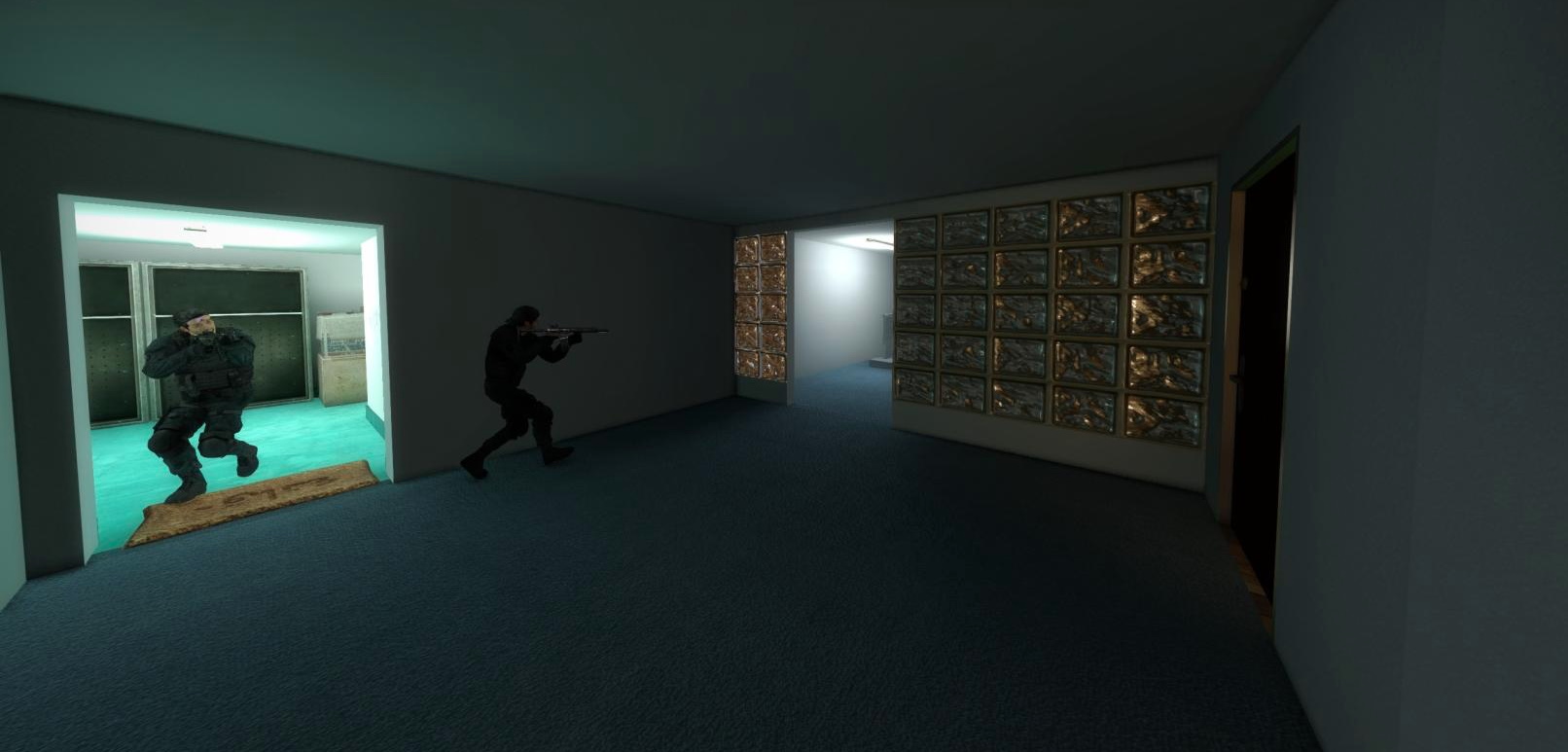 In order to stop SRT from destroying the weapons cache, IAD have to control two main chokepoints. The first chokepoint is the viranda, the raised, outdoor area outside the second floor. IAD will have to fight SRTs sniping at them from the outside perimeter along with SRTs trying to either fight up the outside stairs or enter through the man-cave door.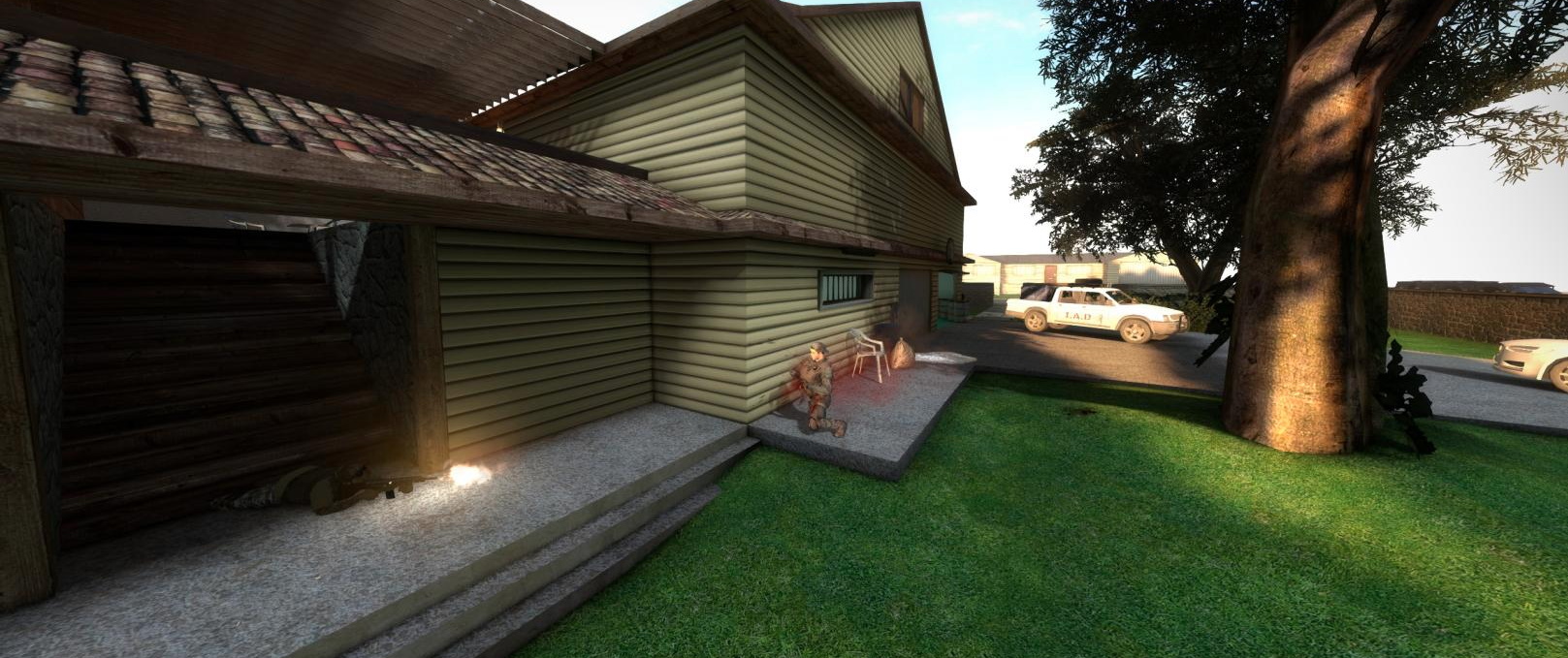 SRTs pushing up viranda will not only have to deal with immediate threats hiding prone in corners or fighting through doorways, but also potential enemies holding either of the two attics. The main attic above the second floor can also be used by IAD to gather information on where SRT will attack from and perhaps even pick a few off.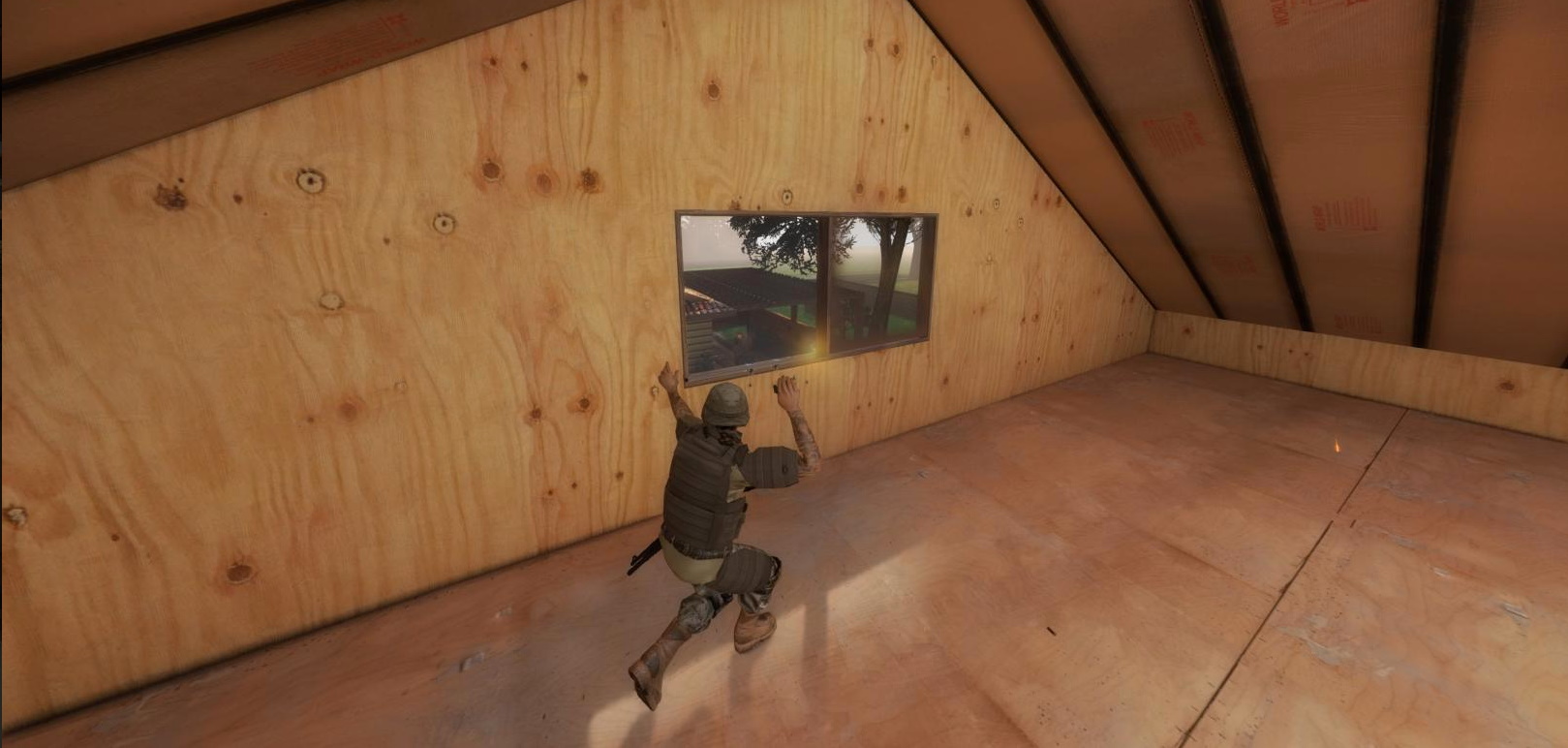 After fighting through the heavily contested viranda however, SRT have access to a wide variety of entrances to adjacent rooms to the cache. House has a lot of breachable walls, so if they have a breaching charge they can easily cut through these rooms to destroy the cache.
IAD also have to control the main staircase inside the building. If IAD are focusing only on viranda, it is very easy for a lone SRT to sneak up and destroy the cache.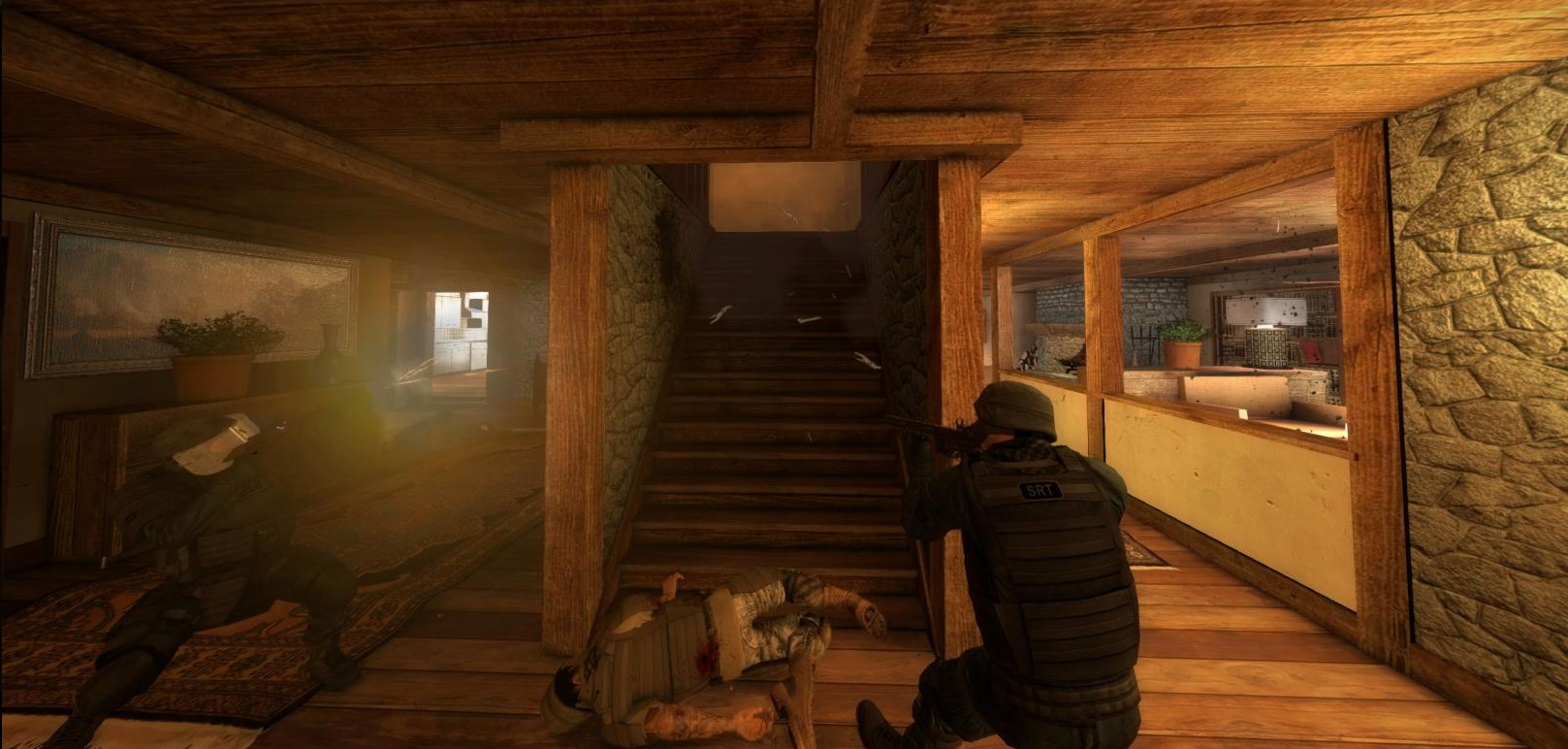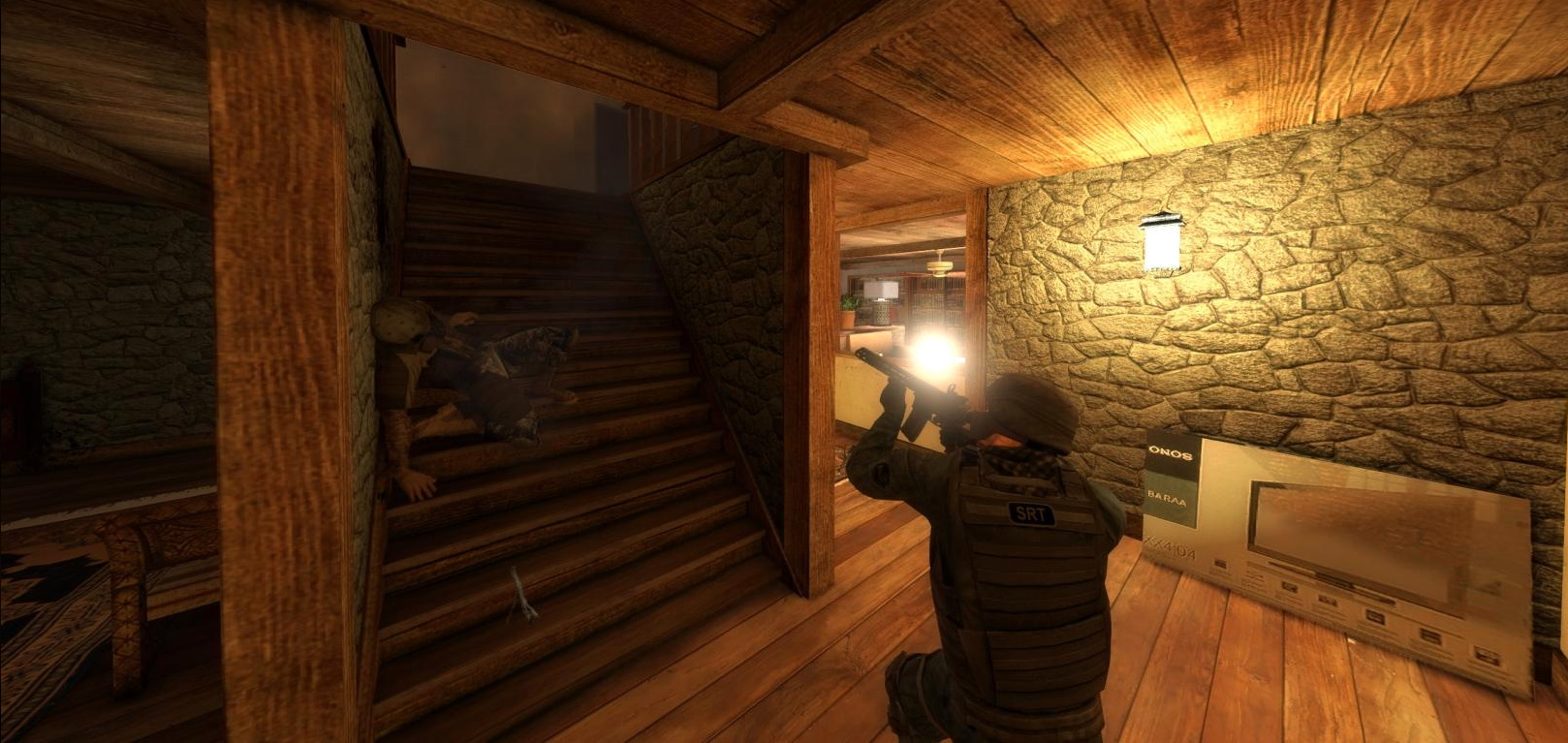 However, because of all the rooms adjacent to landing, the staircase can prove to be a very difficult chokepoint to fight through if IAD are covering it.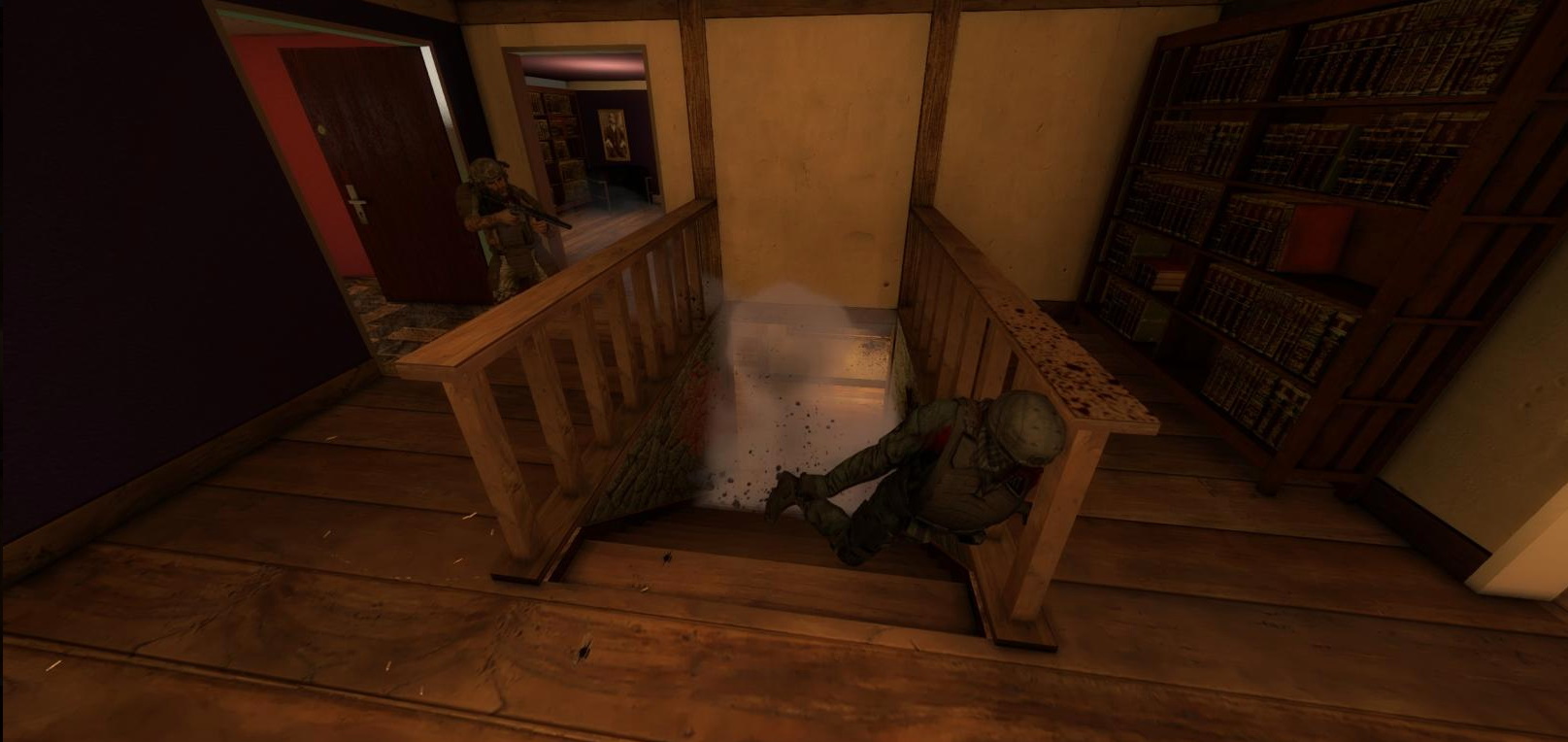 To get to either of these two chokepoints, SRT have two different insertion points to choose from.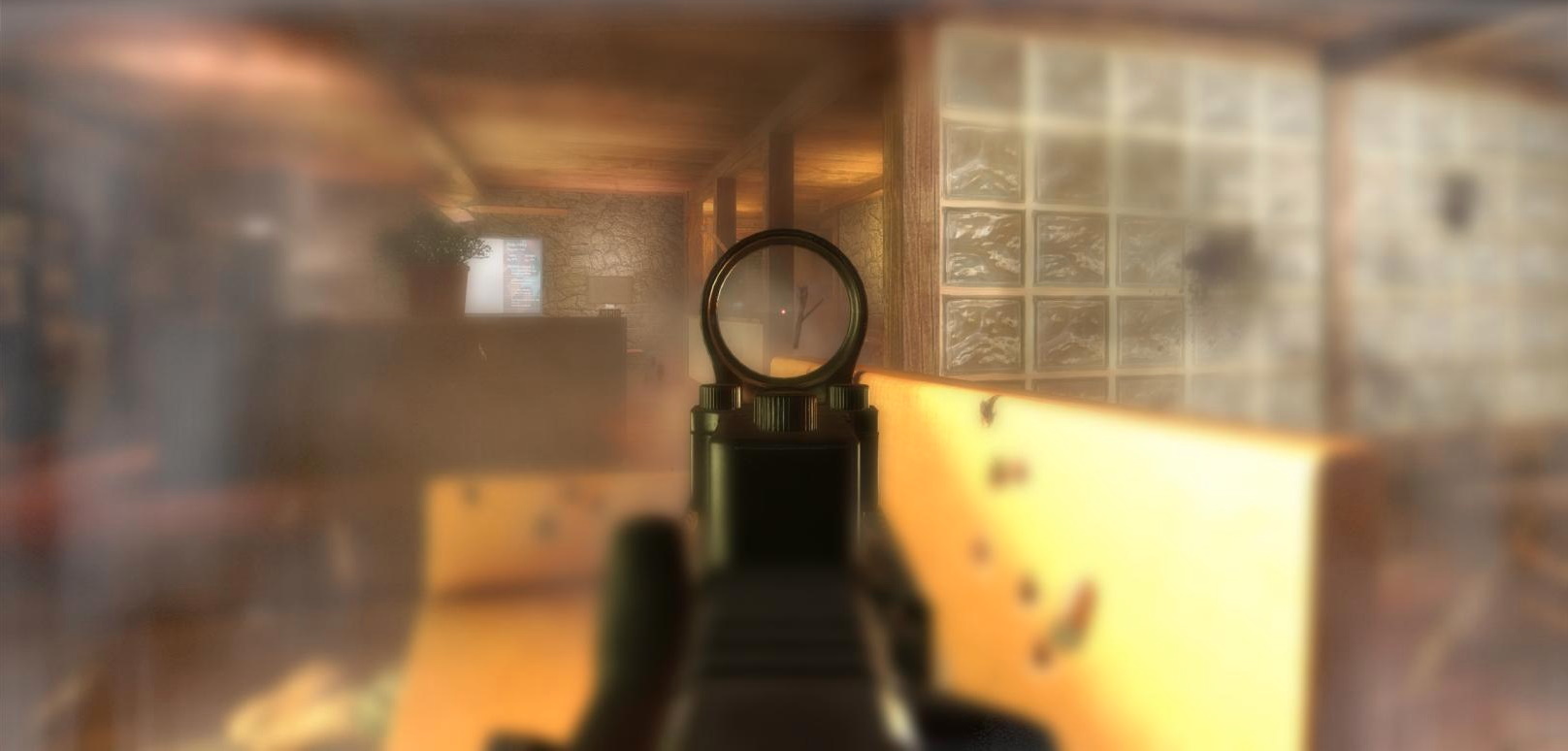 The South West insertion gets them closer to the viranda while allowing opportunities to rotate to the front door. However, they will face resistance from IAD holding garage, stairs, storage, or the alternative attic. The North East insertion point allows a quicker entrance into the first floor or basement.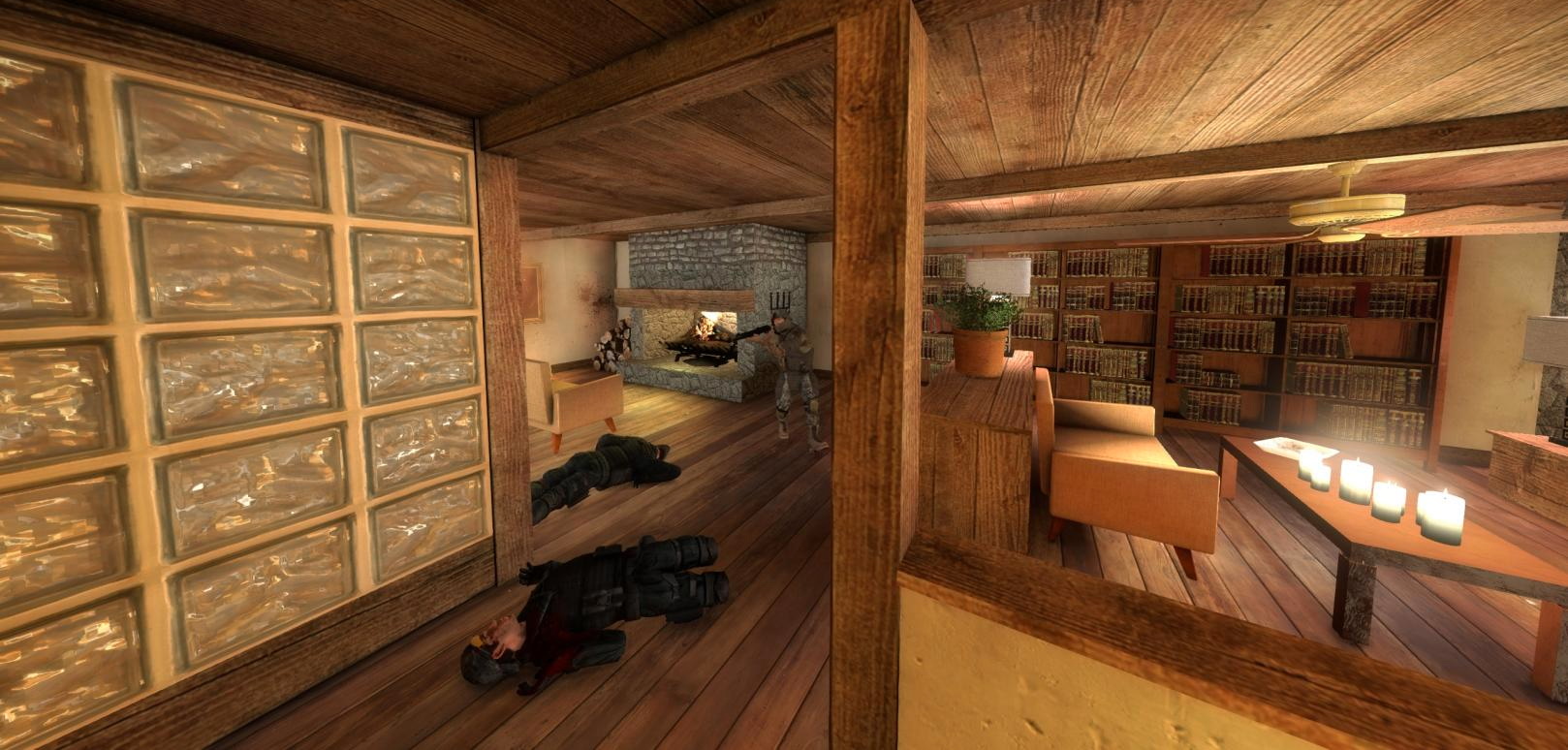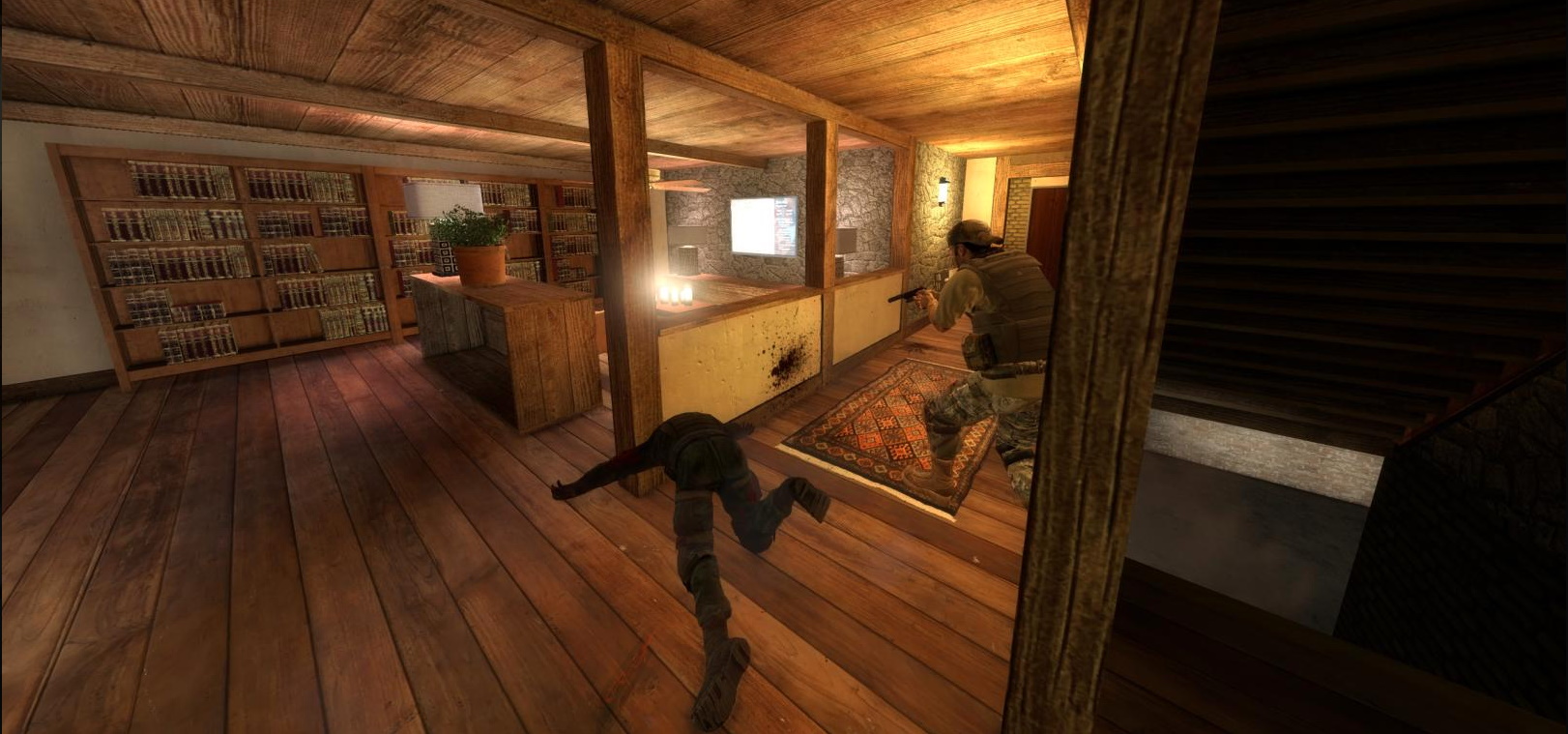 Overall, House is some of the most intense and suspenseful gameplay in Operator mod! SRT and IAD will fight from long range to control the outside of the house, before moving inside for both creeping suspense and explosive action! Get ready for intense breaching and close quarters action!
We have playtests every Saturday at 5:00pm UTC time.
This will have everything you need to operate.
Click here to join the discord, the best resource to find matches. - Tokrishi