As already announced, we're releasing screenshots of our so far finished fifth arena of ten, the Power Reactor Control Station. It's a dark building containing tubes and consoles, holding the unlimited control over the mighty power core for the winner - or maybe not? Let's see what our sixth arena will be about.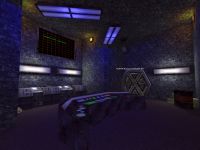 Power Reactor Control Station




With an upgrade to the FPSC Engine Source Code "Horror" Mod by knxrb, Star Guard has now an upgraded lists of features. The most important one will obviously be: The excellent and stable framerate for Single- and Multiplayer that we can now promise. Aside from that great framerate, Star Guard will not only have standard Deathmatch Mode, but Team Deathmatch will be added as well. And a 3D Particle System will in the very near future add realistic blood to the game, and some other nice effects that wouldn't be possible with the Standard Engine.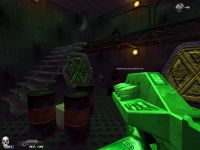 Assault Rifle Action




Last but not least, we'd like to let you know we just begun the music production for Star Guard. So far, we're only recording some test soundtracks to sort out what fits and what does not. Most probably, there will be some nice guitar chords as background music, but consider that's only an early thought yet.

The promised weapons list is not done yet because we're still not sure what to do with two of the weapons. We will be posting a WIP list soon, anyway.