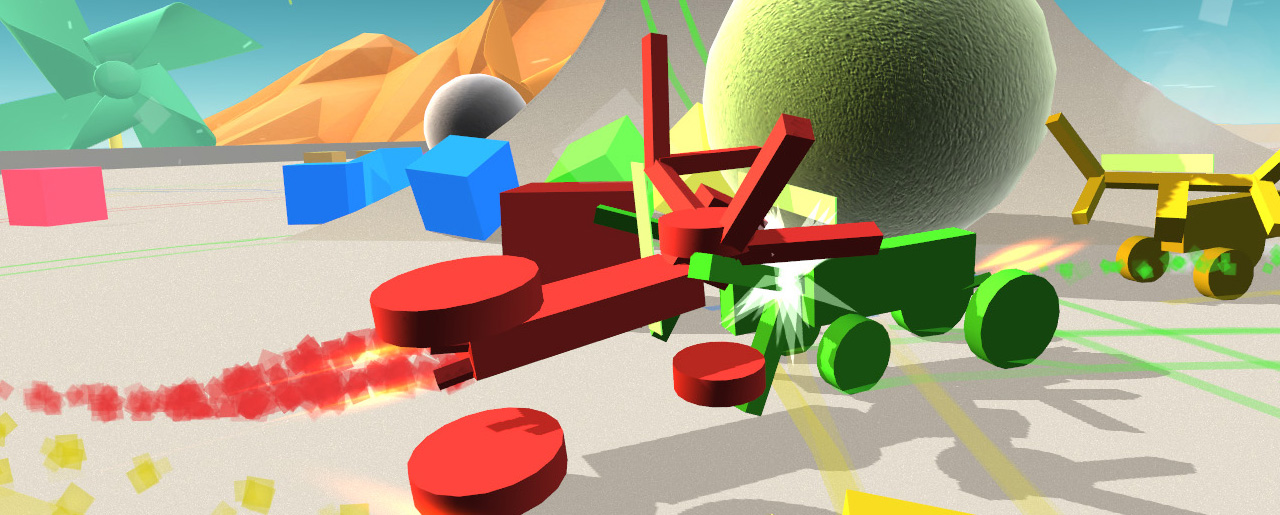 Here is the details
1 Coloring
While driving your horn monster, the skid marks will always be drawn on the grounds with different team colors. So while fighting with your opponents, you are also collaborate together to create an abstraction piece of art!
2 Ball Attack
The ball is also introduced in this version, it will be an important element in the future.
When the ball be colored with your team color, it will do huge damage on your opponents! Try to crush your opponents with a powerful ball hit!
3 Level Design
Shrink the original arena level into half size, make the whole battle be more intense.
Add stunt area and wind power to increase joyful.
4 Car Control
While your horn monster lay on the ground, press B(GamePad) or J(Keyboard) do a side rolling to stand up.
The next build will focus on user decoration and start some trials on online multiplay.
V0.01b Download LInk: Indiedb.com
Vote this game on greenlight: Steamcommunity.com