EnvironmentAfter finishing their work with workshops (check 1st Dev-dairy) our graphic designers started to work on the environment. As it's the most important part of every Crafting-survival game, we put a lot of effort to make sure it look great. We've done lots of different types of trees, bushes, grasses and so on… And to make it look more realistic we've made 3 various "grow states" – early, normal and old, each one have lots of versions to prevent from monotony. Right now we have 5 tree types, and we are developing next. Here you can see our work samples: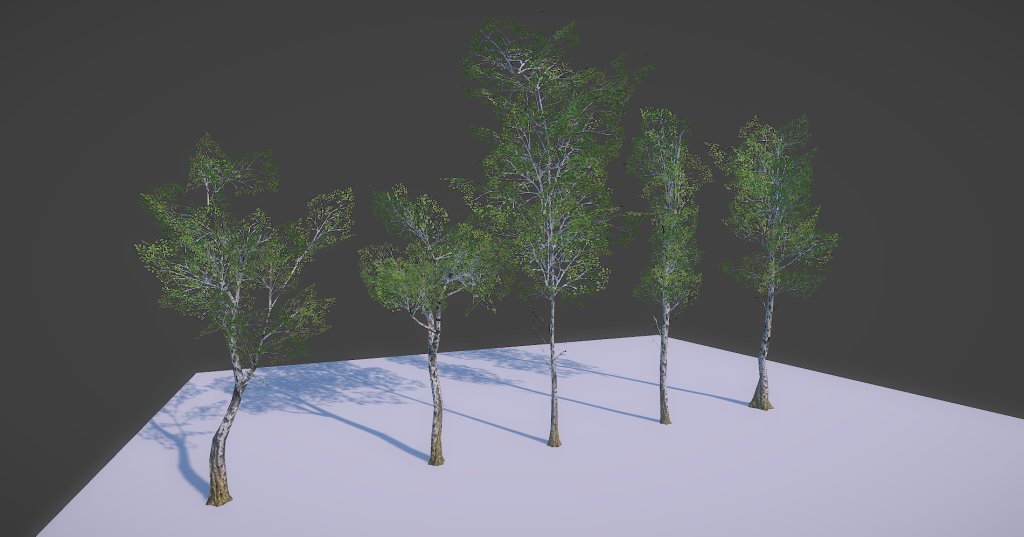 During the breaks between different types of trees, Adam have been working on cave models. Despite there is jet much to do before they will be ready, I'll show you some screen to help you imagine it (let's hope Adam won't kill me, :p).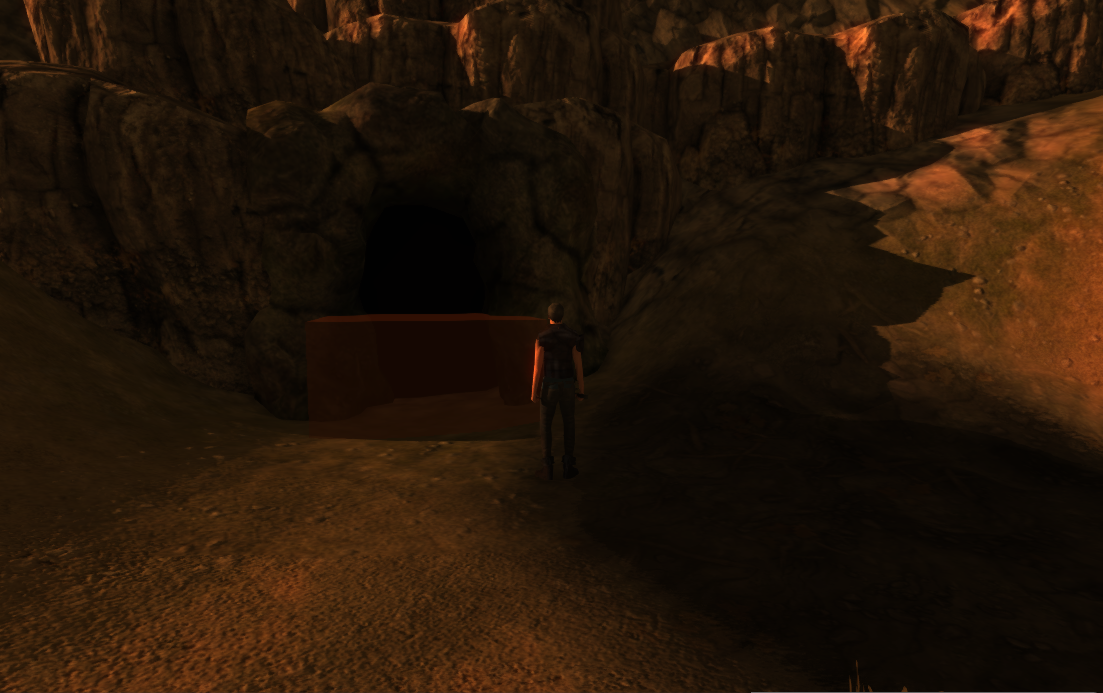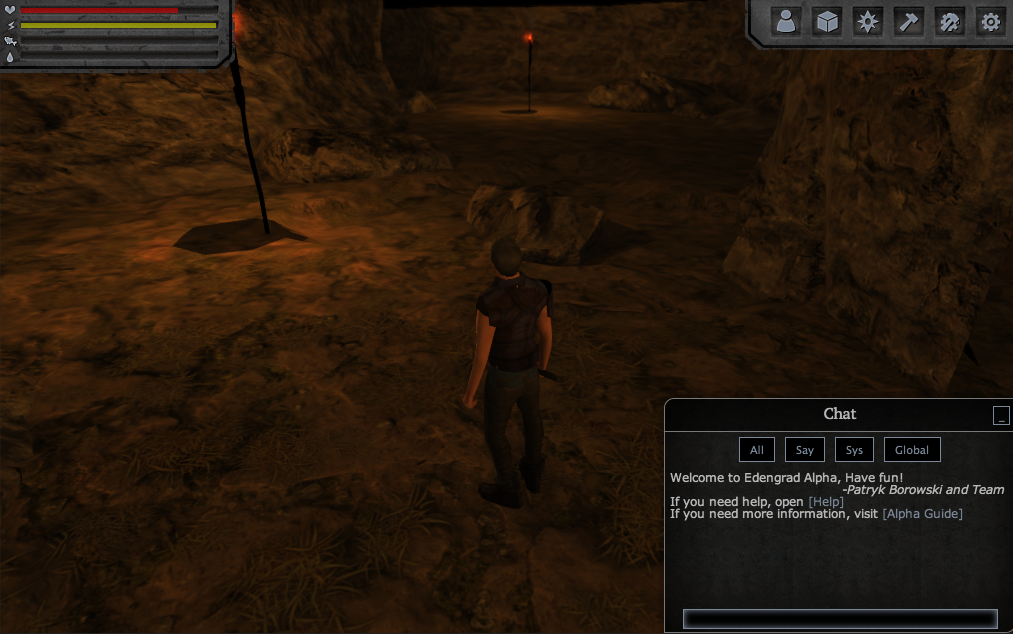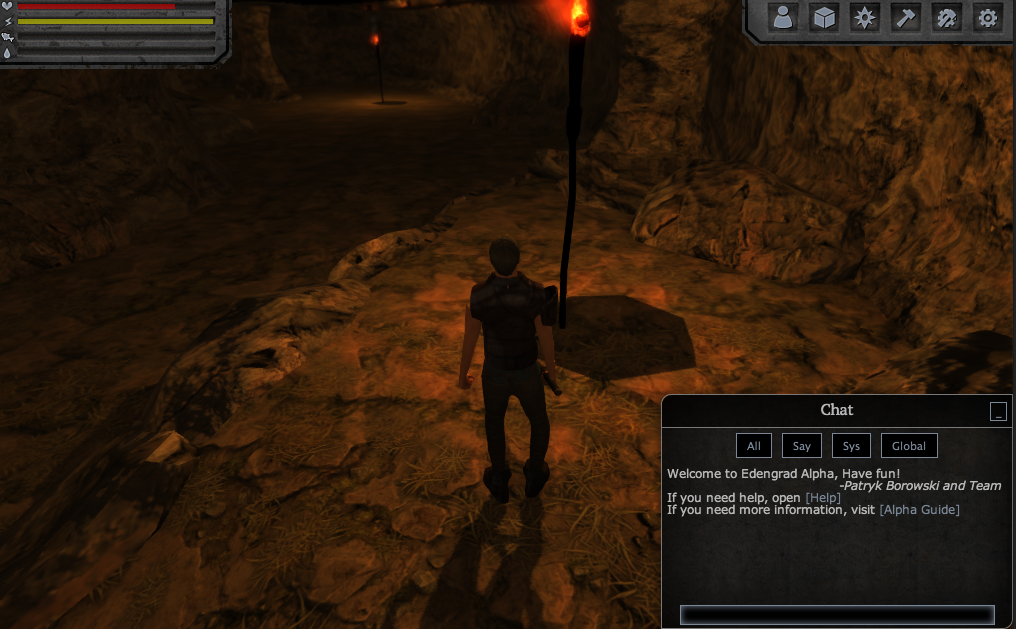 Shelter
Shelter is the biggest proud of our lead 3D designer – Adam. He decided to create all elements of the shelter by himself. That's really difficult task. What are those shelters you may ask? Well it's starting location for every player. Here you'll learn how to play, get first quests and starting equipment. There is also medic section, where you can regenerate your health, shooting range and lots more to see, but better if you see it by yourselves, right?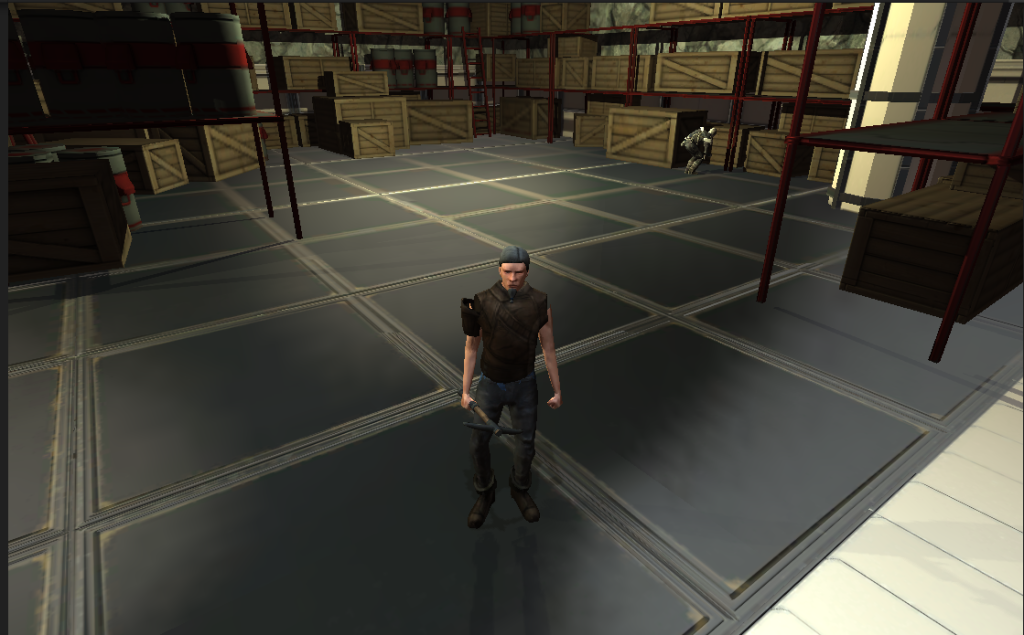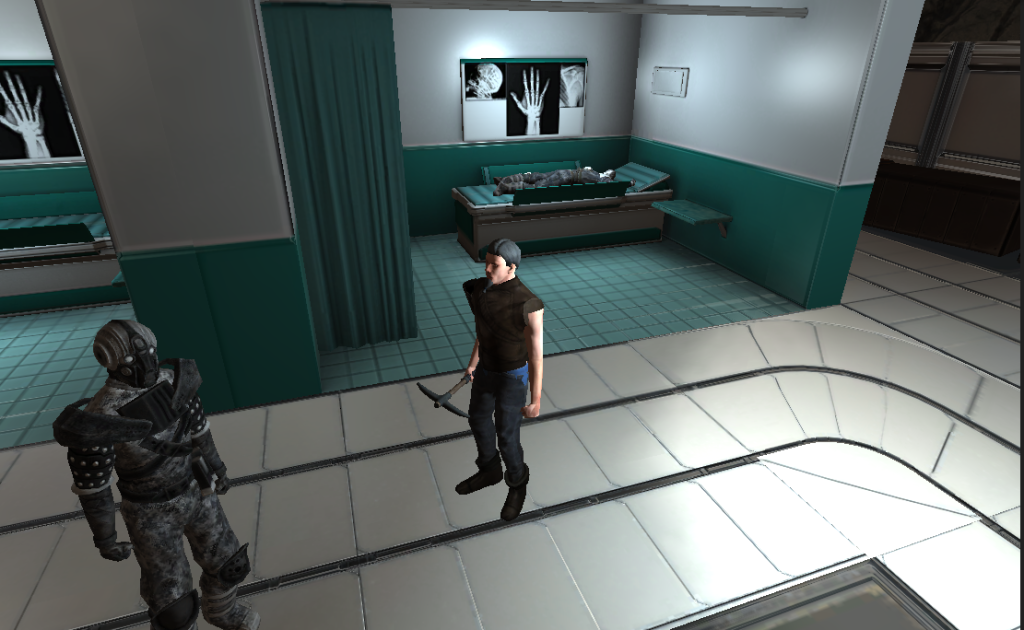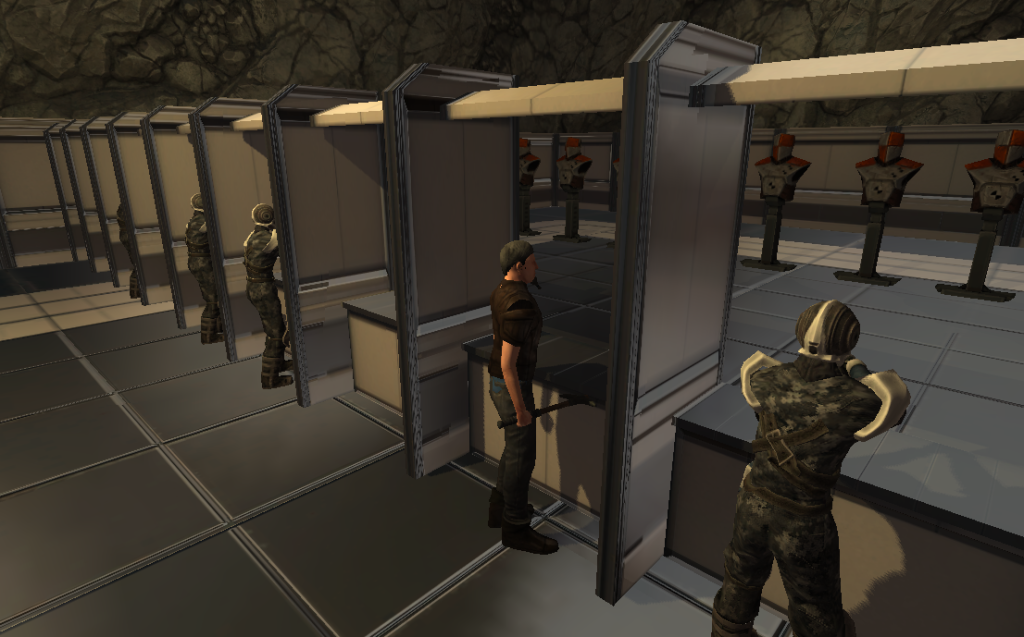 GUI and Dialogs
As we talk about shelter, I've managed to finish dialog system, and ass some of them to the game. Just to let you talk to somebody.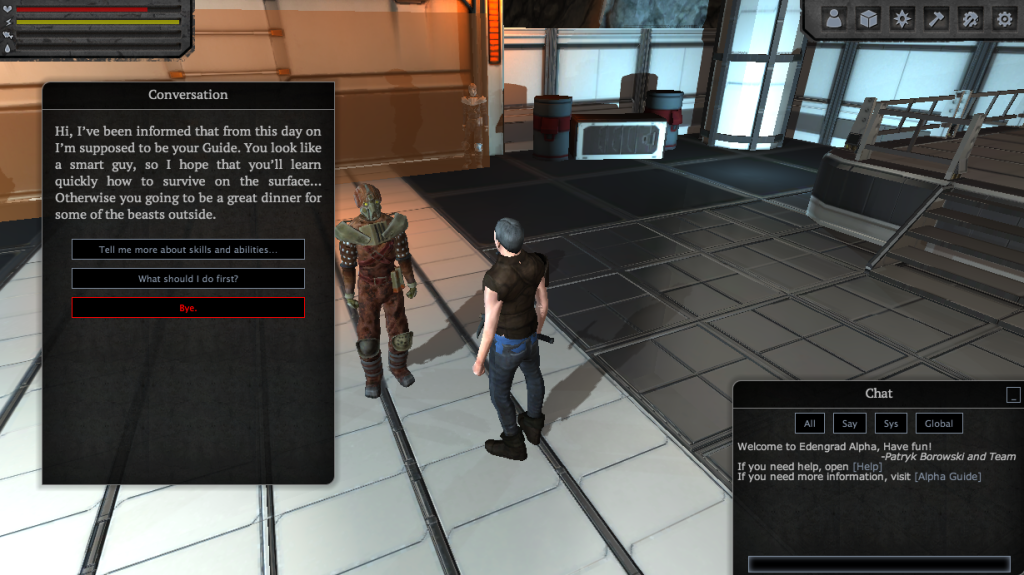 As you also know from the short news, for last two weeks I've been working on GUI, but only from programming site of it (our 2D graphic can't wait to start working on the visual site). However, in my opinion current version isn't that bad, and it's going to be much better. So… why he's not working on buttons design? Because there is still work to do, like full deag'n'drop mechanism. Ohh… I have nearly forgotten about game implemented mini internet browser (so you can look up things in internet on sites like Edengrad.com or EdengradWiki )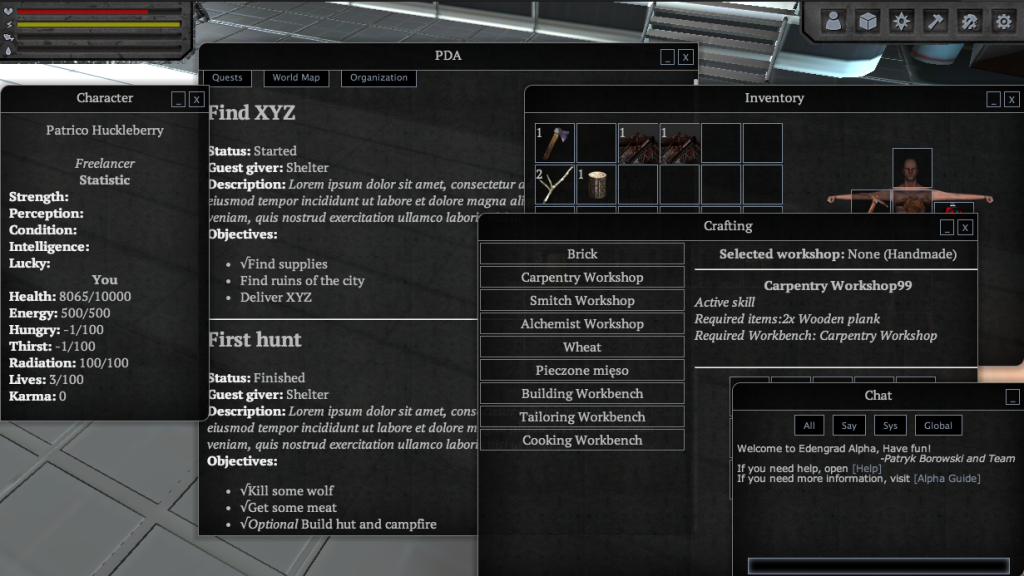 Character and equipment
We also managed to develop and implement to the game simple character creation system. Basically you need to choose sex, skin color, face type, hair type and color, facial hair and color, and in the end some basic statistic. So don't worry, you won't spend hours in character creation menu.
Moreover there are a few new sets that you can create from gathered resources.Those 2 parts of the Dev-dairy are just a top of an iceberg called Edengrad. During those last few months many crucial things were created, modified, implemented and edited and implemented again, and it goes on and one.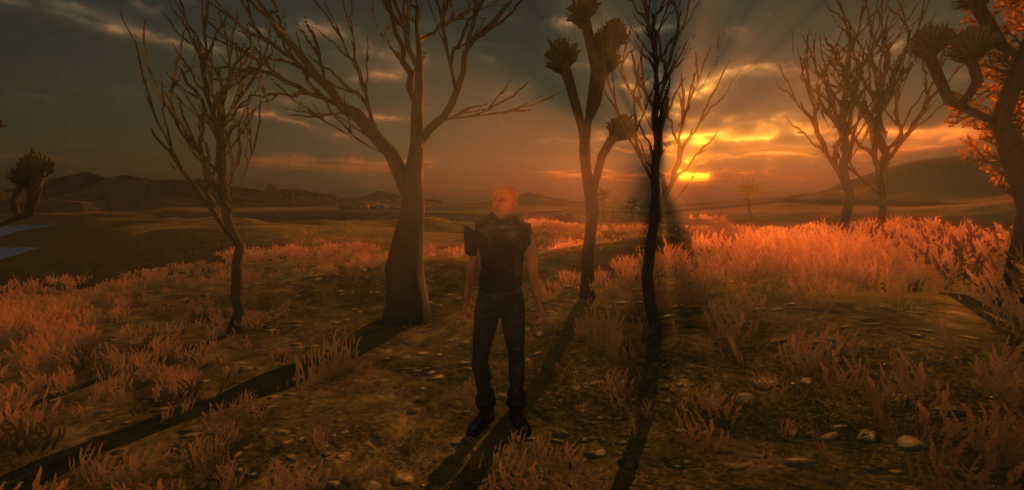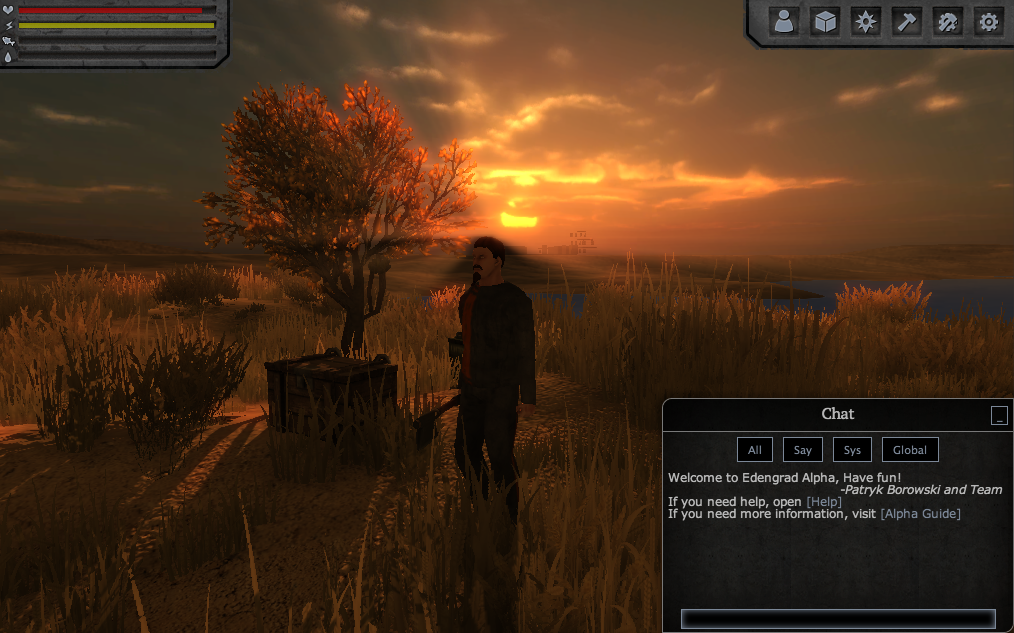 Once again I wish to remember that it's not because we don't want to share the info with you, but because lack of time we write so rarely. We are working from 8 to 16 hours a day to finally let you play in alpha (DO NOT ASK WHEN IT'S GOING TO BE RELEASED, as the Blizzard guys says: "it will be released when it's done"). What's more, we are often working on something for many days, but after few weeks we decide to change it, or ever remove from our game, so writing about things we are not sure of is pretty pointless, don't you think?That's all for today, take care and stay updated for next posts!