Hello,
This week, the biggest addition by far is represented by the artifact icons :)
I think that the artist did very good work in my opinion as the icons manage to capture the essence of each artifact: funny, representative and crisp looking.
Change log :
- Minor bug fixes and improvements all around.
- Added the last 2 boss battles. One of them requires you to survive until you manage to raise 4000 gold and the other one requires all the skills and tower upgrades (and a bit of luck).
- Added Artifact icons. Now the Treasury looks beautiful the more artifacts you unlock in battle.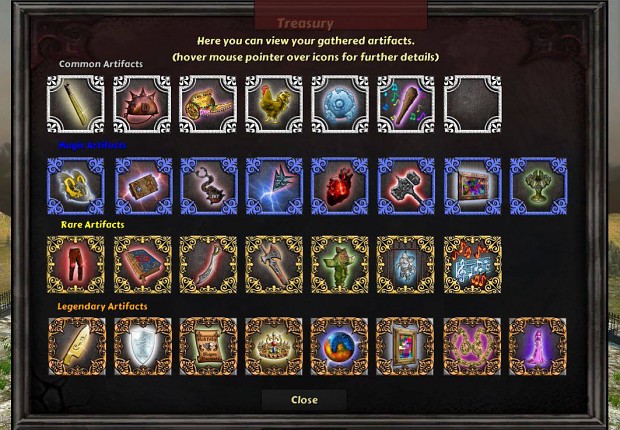 - Added the ability to click on minimap and instantly move the camera view to that position, just like in the professional RTS games. This will facilitate the move over the battlefield since it is so needed in blitzkrieg battles.
- Added sound volume slider. Now you can set the volume as low or high as you feel like. A very needed addition in my opinion.
New video, now with narration, using my beautiful voice

: