Hey Moddb!
Just thought I would bring you up to date with whats been going on with HLT, enough progress has been made to get the game into a playable state and I've now started playtesting sessions for the mod! I will just spend a bit of time showing the mod's progress.
Attacks
Unit attacking is in the game! Heres a pic: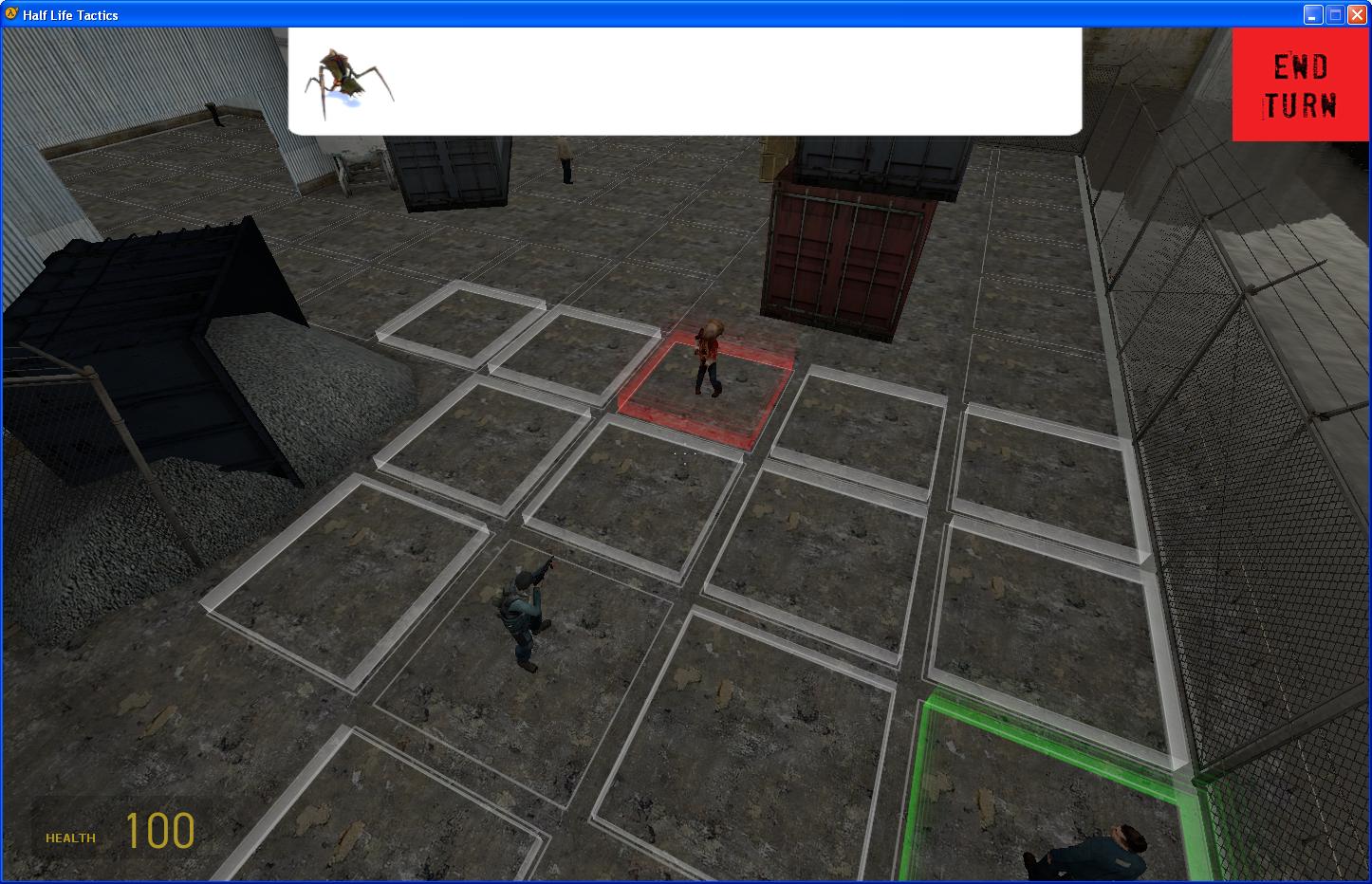 Here you can see a rebel attacking a zombie. There is line of sight code in place so that units can't see around corners/through walls and other units. Excuse all the nasty hud crap, that will be taken out soon :P
Theres still a lot of work to go, and I can't really give anything like a release date yet, but hopefully you get an idea of what will be coming soon! (if I can tear myself away from Borderlands...)
Just a final note in case you missed where I edited it into the last post, theres an IRC channel for HLT! #HLT on the gamesurge network. Check it out!
Benn