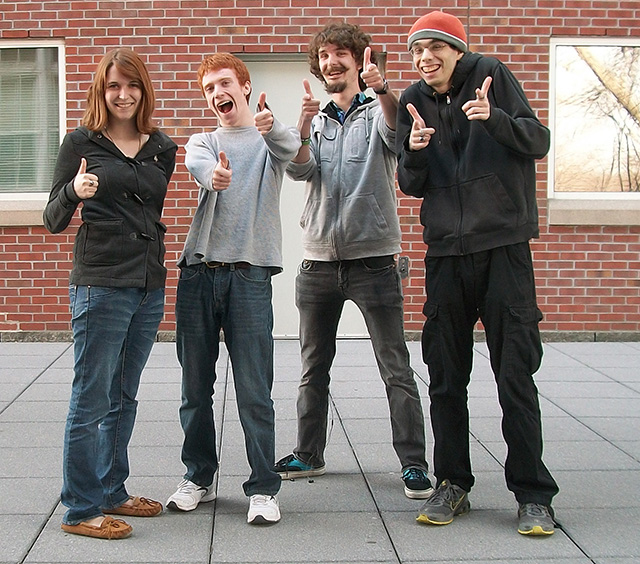 The entire team finally stopped moving for long enough to get a photo! You'd think it would be easier to get us all in a single photo when there's only the four of us, but you'd be wrong. So, without further ado, meet High Class Kitsch (from left to right)!
Jill "The Girl" Sauer
Mike "The Ginger" Frankfort
Ryan "The Beard" Casey
Alex "The Commodore" Thornton-Clark
These are the kind of people who make video games. Isn't it wonderful?