---
Hey, I'm sorry to have keep you waiting. Too much working last time. I've finished some of fixes and ported all animations for combined moveset.

Quick symmary of v0.8 beta release:
- enemy shooting animation added;
- 3 new mobster's with 5 texture set each;
- combined moveset implemented.
---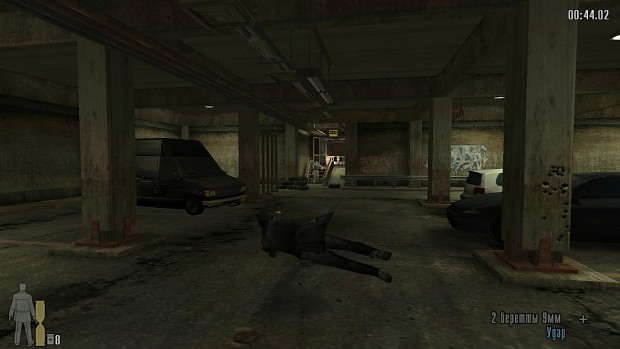 Combined animations.
---
There's 2 types of dodges and shootdodges for each weapon type (handguns and two-handed guns):
- from stand - to perfrom you need to quick tap direction button and shootdodge/dodge button;
- combat - during movement.
---
As you can see, animations not perfect. Max's shoulders, two-handed weapons and Mona's *khm* need's reposition, jacket in most moves go through body mesh. Some of the animations disabled. New skins needs adding specular maps, configuring materials, better texturing. Yeah, I know. So please be patient, vanilla moveset should wait. I dont know for now, will it be 0.9 release or just quick updates, but we'll see it later.
Hope you will enjoy 0.8 release. And thank you all for your support.