Hi,
If you want to know more about the game, here are the key features :
Top down arena shooter with twin stick controls.
6 huge mazes to explore in different environments.
Advanced customization : choose among 20 weapons and 20 upgrades.
Tactical and intense battles against original enemies.
Various arenas with different shapes, objectives and mechanics.
Arcade mode with competitive rankings.
More details on the story mode :
Exploration : Along your journey, you have to explore 6 labyrinthine stages, divided in hexa shaped cells. Once you have completed an arena it reveals the cells nearby. Special cells help you to progress (shop, checkpoint, bonus room) or force you to figure out how to find the exit (locked cell, one way, teleporter, ...). Of course an epic boss fight awaits you at the end of each stage !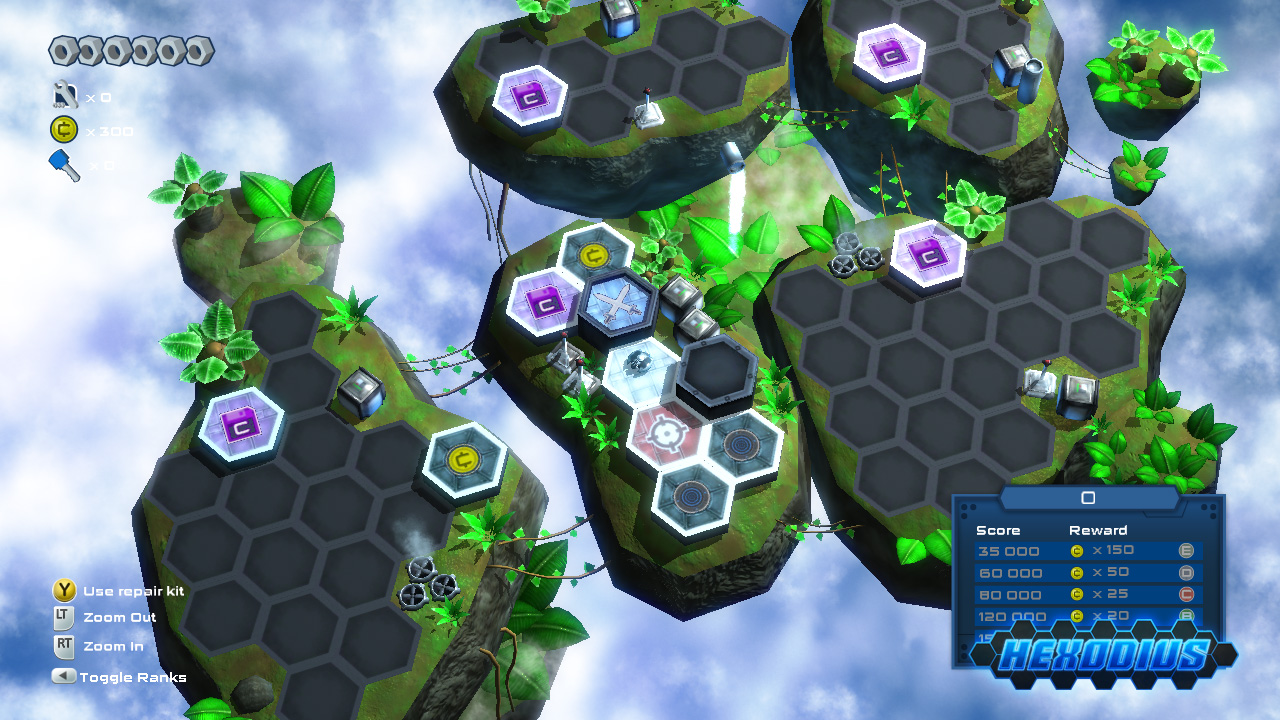 Customization : Before each arena you can equip the B.O.B-Z.1.0.3 drone with three upgrades and four weapons. From the multi-shot to the automatic turret you have a wide range of possibilities, choose well your combination before diving into action !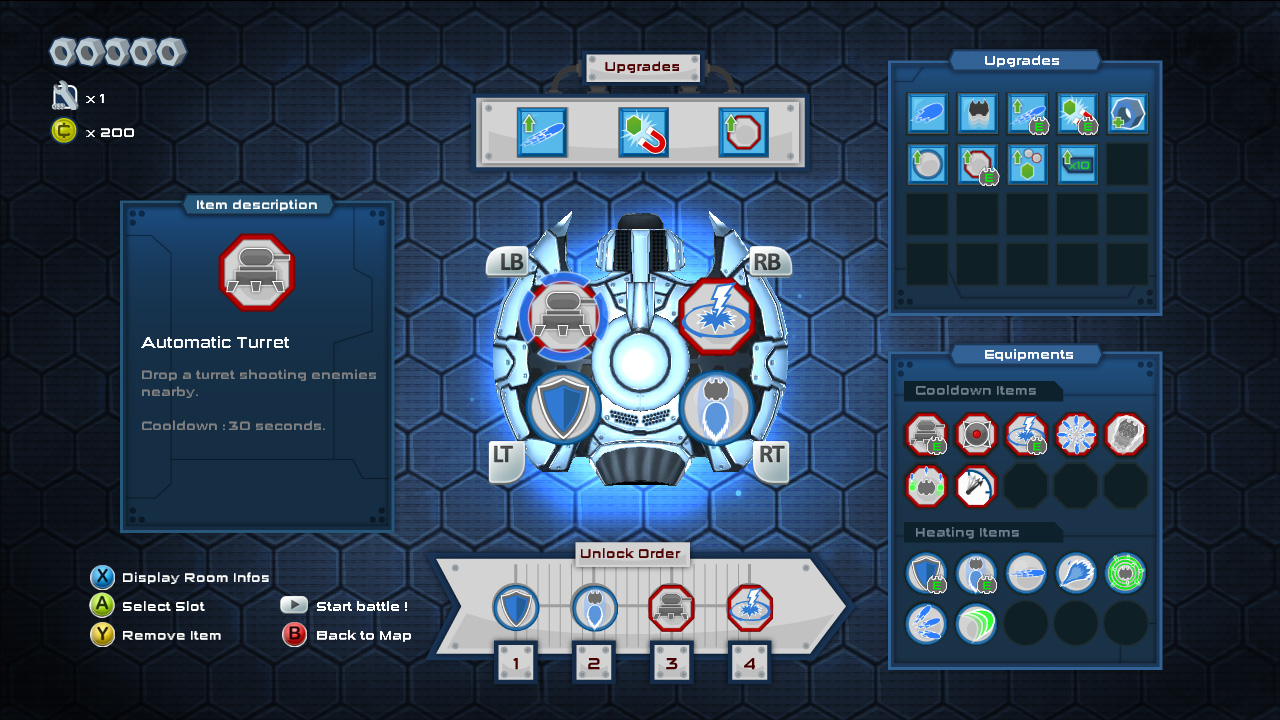 Arena battle : There are three types of action arenas : survival, destroy and defense. A lot of different enemies and hazards await you in the Hexodius rooms. Don't be afraid of lasers, circular saws or treadmills !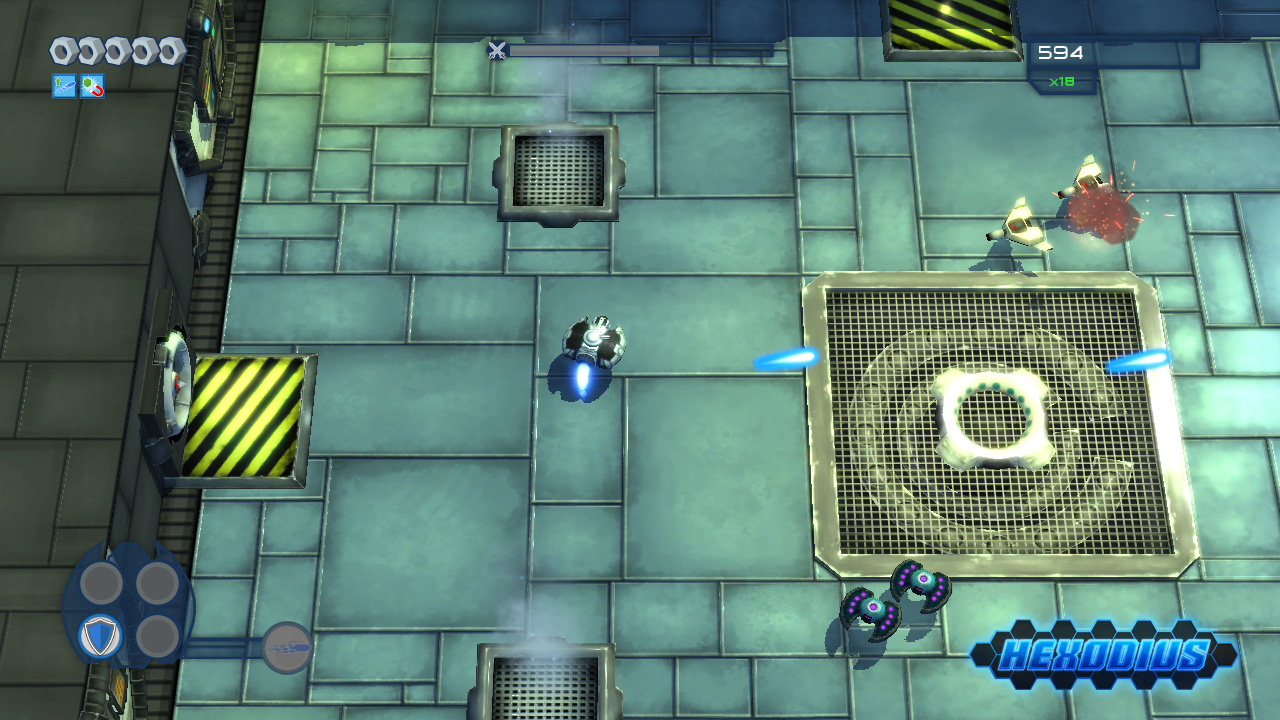 Do not hesitate to comment or to ask me for details on the game,
Pascal.