Hesitation is a new map for Operator Mod that offers more fast paced combat in close quarters!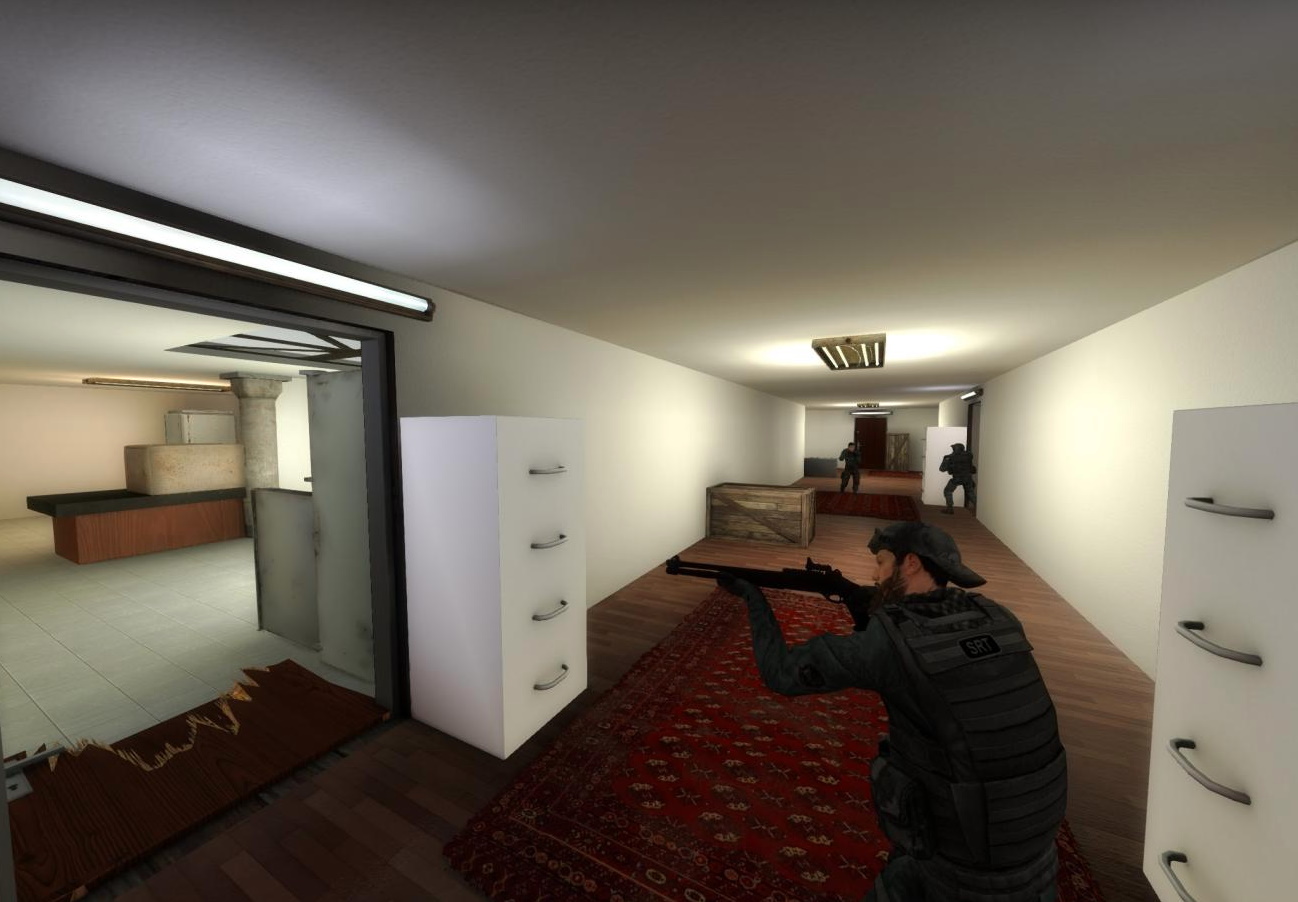 The map features two yards for each team and a central building in the middle. Each side has two windows that can be breached in with a charge, and a door for traditional breaching. Also make sure to pay attention to the breeze-way in the middle, that can provide some devious flanks if you can get through.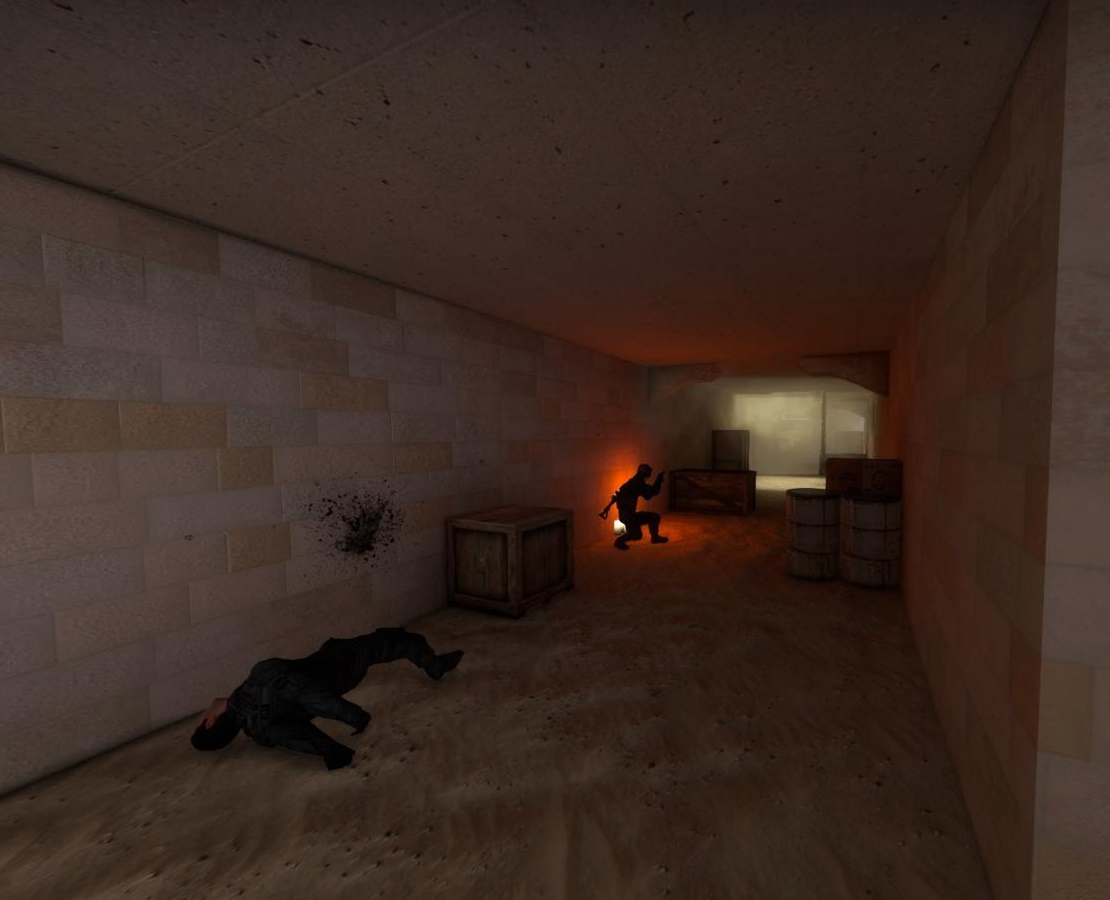 Occupy provides a multiple life mode where SRT and IAD fight for control of the central building. Each team will have to wipe the house of hostiles in order to capture it, then hold onto the objective for as long as possible. The multiple lives means you'll get into more gunfights and learn the map faster, making it great for aim practice or practicing breaching techniques.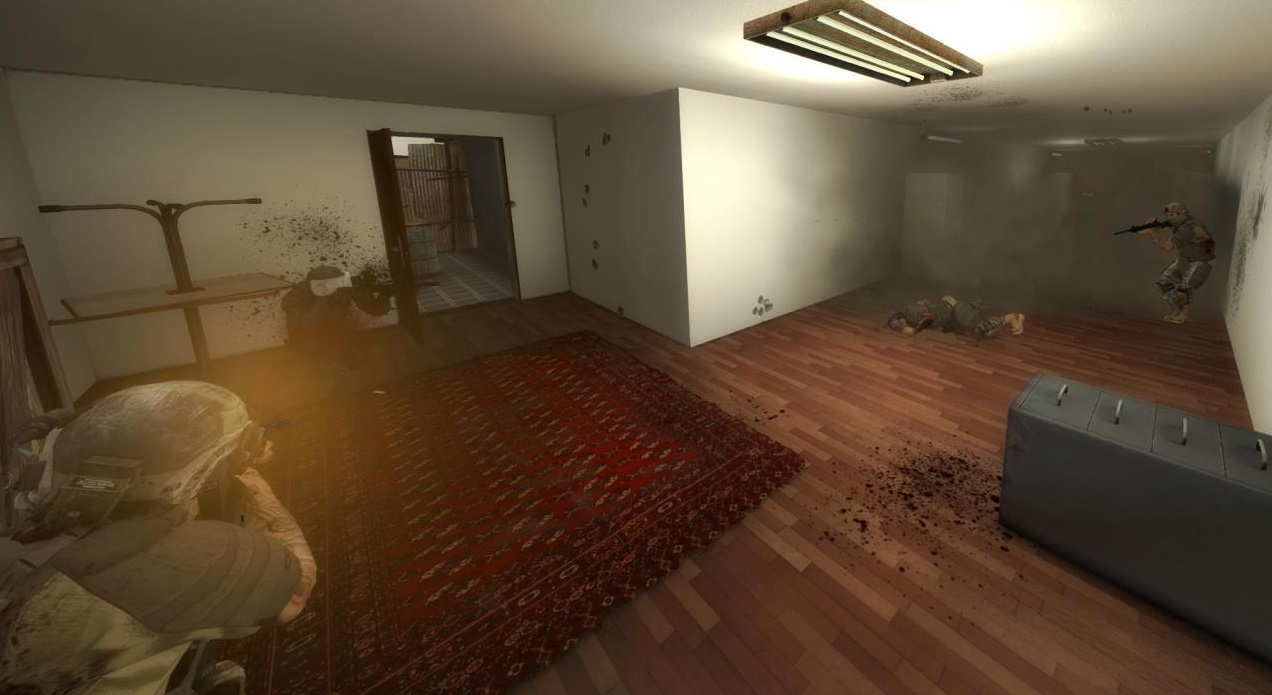 Ambush is a one life mode where SRT has to extract the VIP to a truck in IAD's spawn. They can push through the building to have the high ground, or take the breeze-way for a risky, but speedy extract. They'll have to watch out for IAD using the building for tricky flanks and ambushes.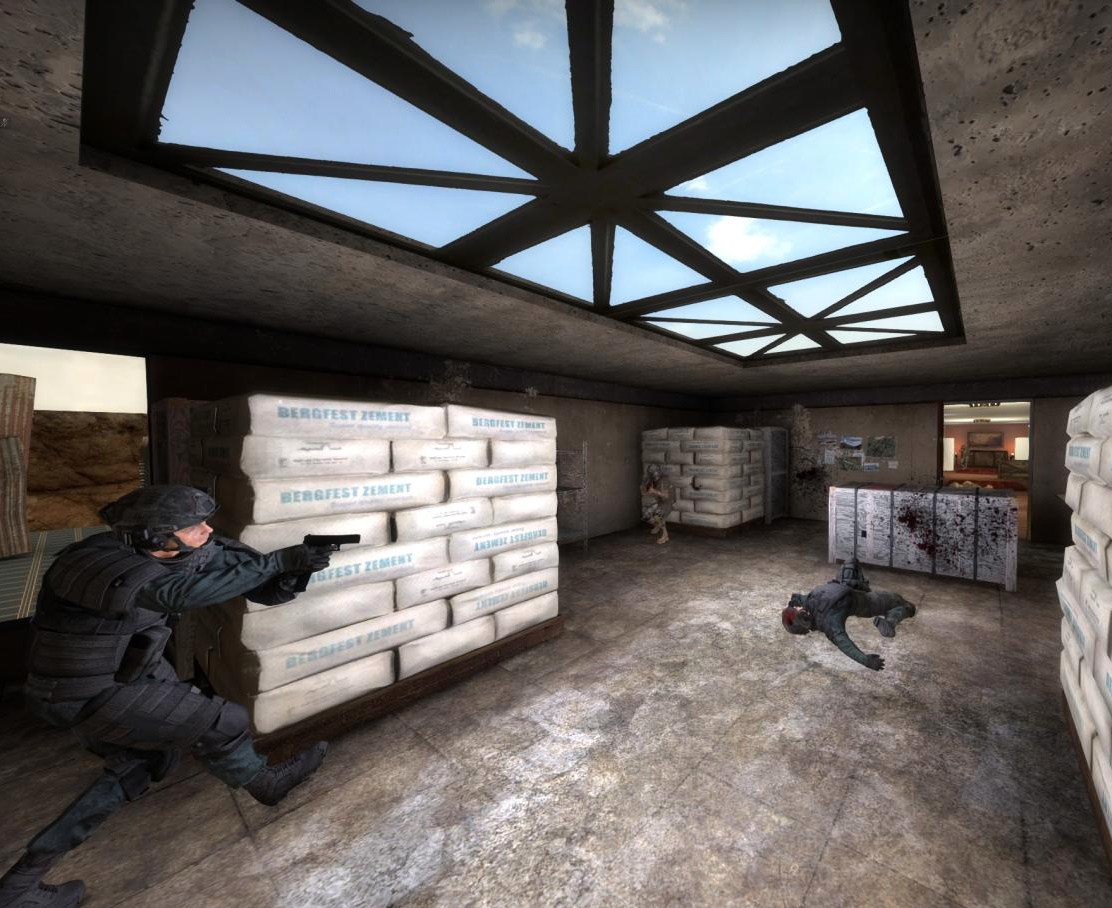 Overall Hesitation is a great map for learning the fundamentals of close quarters combat, and is fun for newbies and veterans alike.