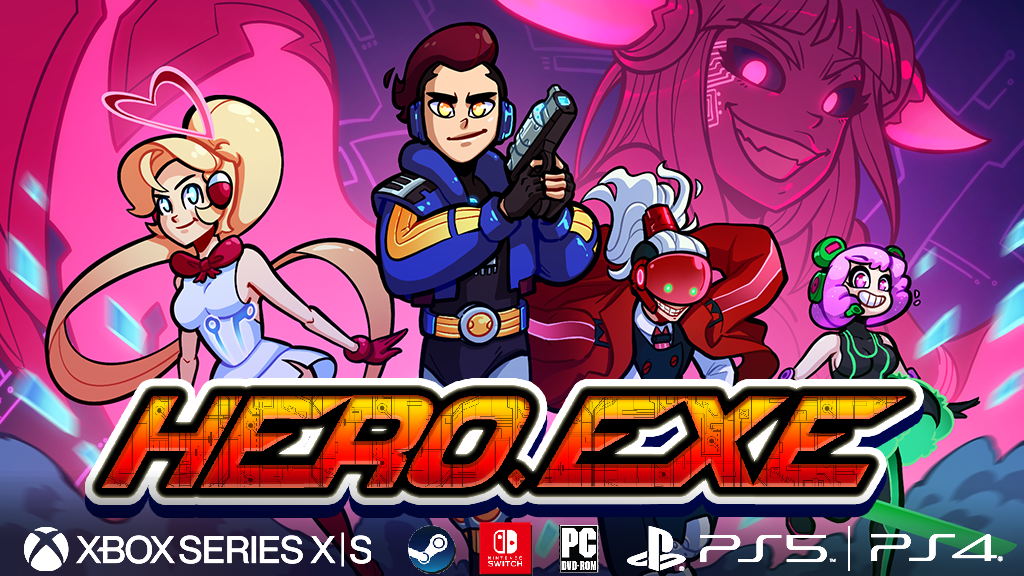 Attention Pilots! The Grid needs you!
Hero.EXE is now live on Kickstarter! We have a ton of exclusive physical rewards for all of our amazing fans! Pledge early to get access to the Early Bird rewards! If you can't pledge please like and share to help us reach our goal!
Link: Kickstarter.com
We also have some exciting updates for the demo coinciding with the launch of our Kickstarter campaign!
Changelog:
+ NEW DEMO BOSS
+ New tutorial system
+ New event CG scenes
+ New intro video sequence for Valentine campaign
+ 'Morale' system overhaul
+ Voice acting content updated
+ Sound effect and system overhaul
- 'Message' system in POCIT disabled for demo while we flesh out content for it
- Reduced random encounter probability
+ Credits screen updated
+ Various bug fixes
Known Issues:
- Splash screen volume is louder than surrounding sequences.
- Possible slight lag/unresponsiveness when first launching the game.
- Fire particle sorting order is incorrect.