NORTH MIAMI, FL. (March 11, 2015) -- MijiKai Game Studio announces Heroes of Rune - Square Enix Collective Campaign
As Featured on Square Enix Blog / Website: Na.square-enix.com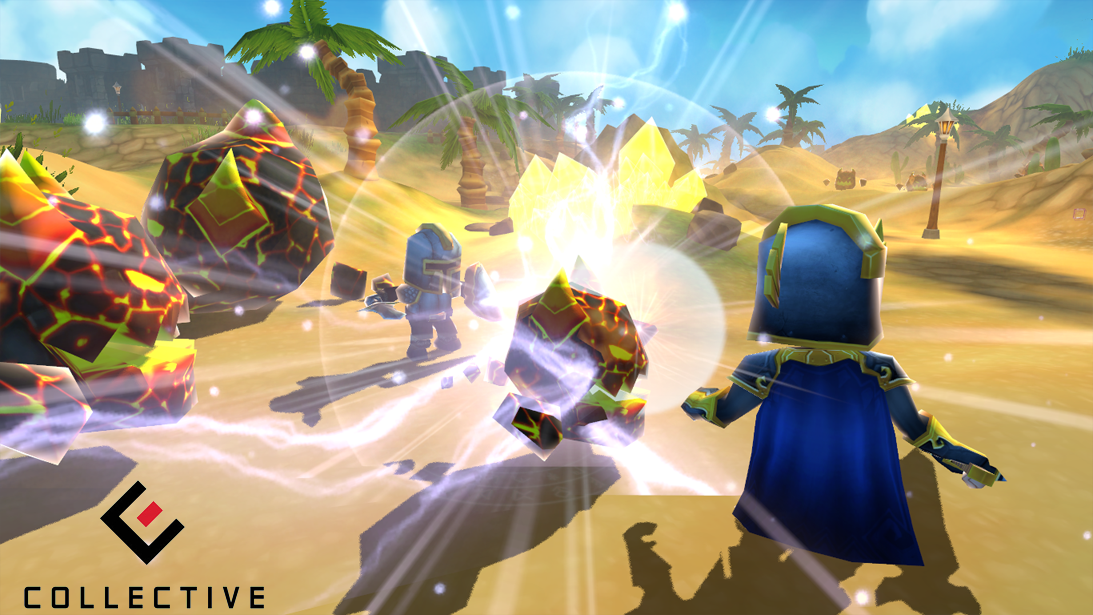 Square Enix Collective Campaign
Today MijiKai Game Studio is proud to announce the launch of Heroes of Rune - Square Enix Collective Campaign! "Collective is a curated platform that enables creators to post ideas, and gamers to judge whether those ideas should become reality or not." We are very excited to have Heroes of Rune featured on the Square Enix Collective Platform, and on the front page of Square-Enix.com. While it almost feels like a dream come true, there is still lots of work ahead before we can celebrate.
We need the up-most support from our fans and followers at this time. Our goal is not only to make Heroes of Rune a reality with your help, but to create a truly unique Casual MOBA gaming experience driven by player feedback. MijiKai Game Studio invites you to show your support for Heroes of Rune. We also encourage all to share your thoughts, ideas, and suggestions on how we can improve upon the game idea and overall gameplay experience.
To Vote and provide Feedback, please visit: Collective.square-enix.com
Release Information
Heroes of Rune is currently in Open Alpha stage of development and pursuing a crowdfunding opportunity via Square Enix Collective. Follow us for additional release information and updates on Twitter, Facebook, or signup for Heroes of Rune's Newsletter at Signup.heroesofrune.com.
About Heroes of Rune
Official Website: Heroesofrune.com | Twitter: Twitter.com | Facebook: Facebook.com

About MijiKai Game Studio
We are a small independent game development studio focusing on immersive social games that offer original casual gaming experiences. The company was founded in 2013 and based in Miami, Florida. The team consists of small, but passionate and dedicated talents with fresh ideas. We hope you enjoy our games, and look forward to seeing you play in our worlds. For more information, please visit www.mijikaigames.com