PLEASE VOTE FOR US FOR IOTY BY SIMPLY CLICKING THE BOX ON THE TOP OF THE PAGE !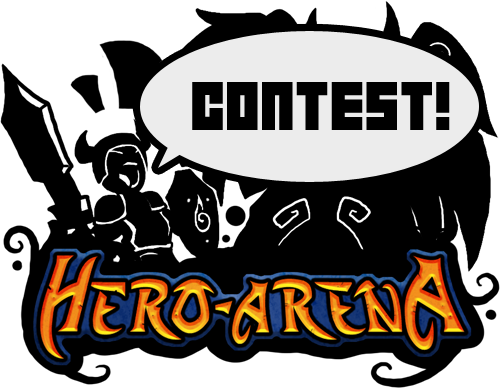 HERO-ARENA's FIRST CONTEST!
To Enter : To enter just simply comment on THIS NEWS POST or FRONT PAGE and WATCH our indieDB page. We will write down all user names and randomly pick TWO WINNERS! ( To confirm it is not rigged, I will make a youtube video displaying the names and then draw them from a hat )
The Prize : One CUSTOM weapon in any of the listed categories below with the look and name of your choice ! Concepted, Modelled and Textured by the lead creator of Hero-Arena. We will give you the 3d model and texture with any renders you wish to have of the weapon as well !

Weapon Categories : ( Sword,Mace,Wand,Book,Flute,Scythe,Bow,and Shield )
GOOD LUCK TO EVERYONE! WINNER OF THE CONTEST WILL BE ANNOUNCED NEXT FRIDAY !

Now, onto the news !
Indie of the year is almost complete with less then 2 days less to go and so we give you a slightly early update with a taste of things to come ! We've been working on implementing the final bits of our class systems along with some new GUI , attacks, animations and bug fixes!
First up update wise, Ashkandi and Gryphon present to you bot the Guardian Blade ( Based off the concept by Caden ) and Wooden sword ! Great as always and already implemented ingame as fast as we can make em !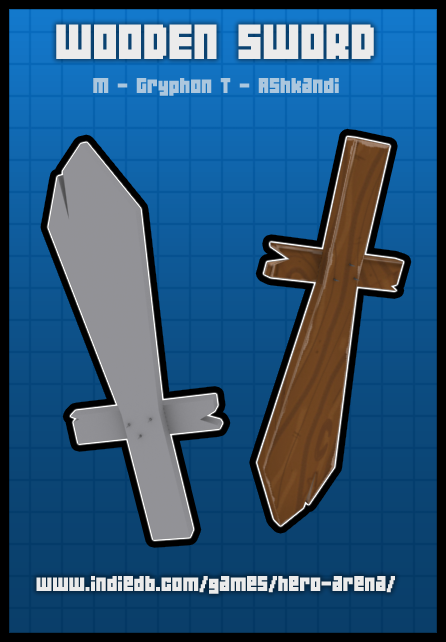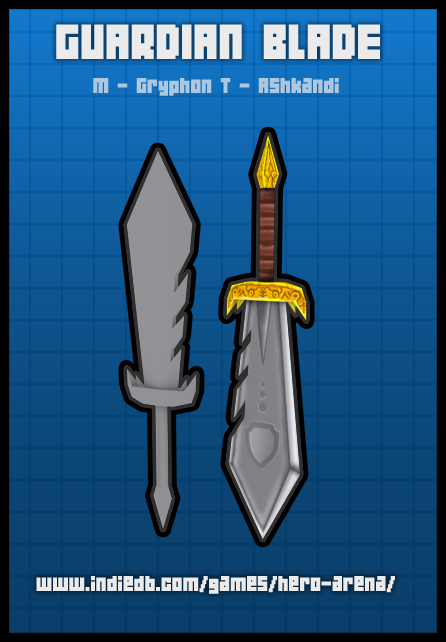 As well as the weapon models I'd just like to make a larger image displaying some of our costumes that are being uv'd and textured and will be placed ingame as soon as possible. A lot of work by Gryphon with a tiny bit from DavidDSOTP.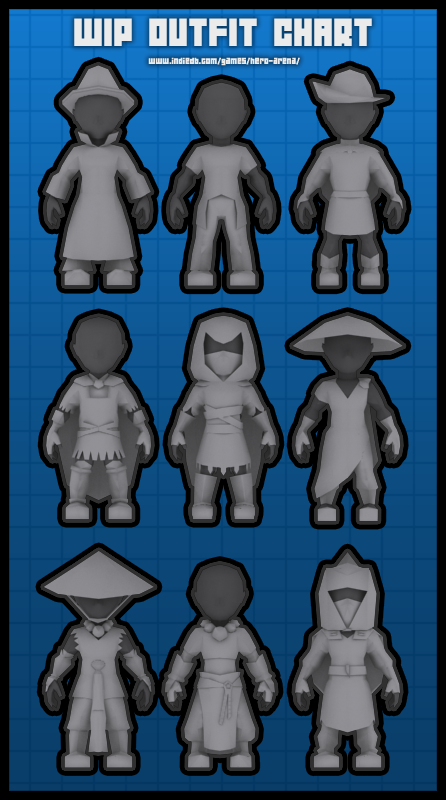 As well as the outfit chart here's specifically a closer look at the bow attacking Ranger Outfit Tier WIPs by Gryphon again. This guy's a modelling machine !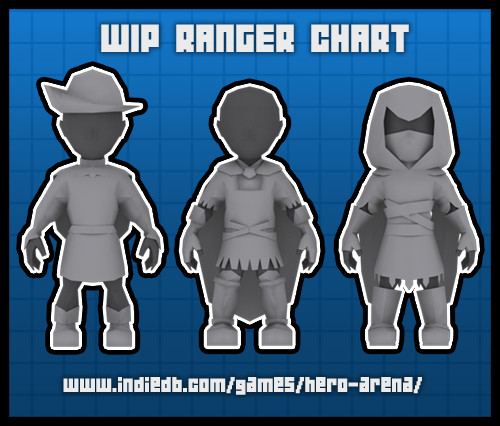 One more image coming up. With our artist Caden away for the holidays I took on the duties of sketching up some of the next tier outfits and I pushed on to finish our evoker set.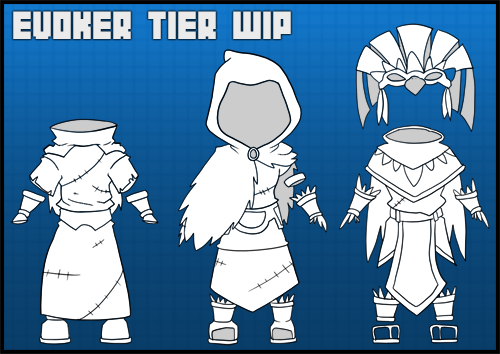 A new video along with some music will be posted on our youtube account as per normal on friday/saturday so please stay tuned for that as well by subscribing to our youtube channel , twitter feed and facebook page ( look at the top of the page for all links ).
Also, PLEASE VOTE FOR US, we appreciate all your votes and watches and it encourages to work hard every week to bring you great updates and before you know it, release our beta to you!
- Hero-Arena Team