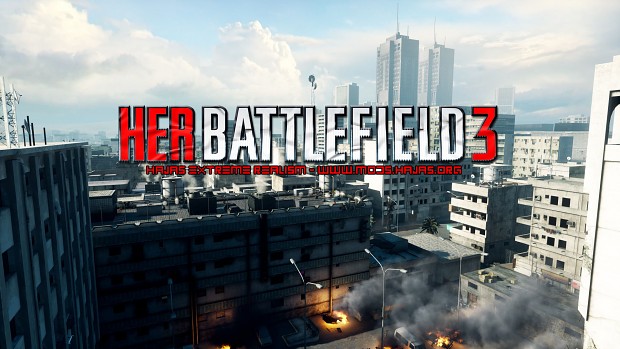 HER Battlefield 3 now can be at your own server! You can taste the gameplay at our server online in USA! Bring your friends and have a try!
Unfortunately the server isn't ranked anymore and I removed the Vehicles to be more balanced, but the gameplay seams fantastic... at least for all hardcore fans around the globe.The server is hosted with my friends of AOWC (www.ArtOfWarCentral.com) which have the best prices and services around the globe. Thanks again AOWC for all the support in the last years!
If you don't know what HER BF3 is, just watch this video...
And please, blame DICE to kill the changes in the ranked servers, which makes HER BF3 only works well with unranked servers unfortunately. Download right now then you can inject the code at your own servers and play like soldiers again.

Enjoy the WAR! :P