Hey everyone, I know it has been a long while since I posted on here, but I can tell you that Imperial Conquest is not dead yet, in fact just a few weeks ago I added some new entities to the mod from Galaxy at War 7.45, so right now things for the mod are going well.
However, comes the bad news I am running out of steam on keeping this mod active due to lack of help, and word is out that this mod might expand to Arma III Soon enough, not so sure if that is true or not, but I do have a few screenshots to prove it, but I only have about 2 so far.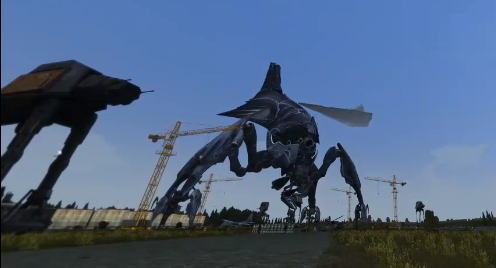 In the first screenshot provided above it is known as Titan, now this was apart of a mod I forgot that was from Arma, but a friend of mine decided to use this as a super weapon for the Earth Resistance against the Empire, in the 2030s, which I gladly excepted. My friend who I will not name here is an Arma III Specialist and is attempting to port Imperial Conquest to Arma III, I don't know if it is possible or not, but if it is, I ask for anyone who is willing to help make this a reality, As after you all talk to me one on one, explaining what you can do and your ability, I will pass you over to my friend, and maybe you and him can work together.
In the meantime if anyone wishes to help for the Men of War version they are welcomed to as I need all the help I can get.
Thank you for listening...