Good Afternoon!
We've been keeping an eye on the achievement stats of the mod over the last few weeks and have noticed only 6.5% of our player base has the Part O' the Crew achievement! This is by far the easiest one to get, all you need to do is join the Official Game Group. Joining the group will also help you keep notified of announcements and events!
Having a large fan base in the group will also help keep the mod's playerbase strong. Those who don't check the site or forums will be notified of patches, returning to the game and giving you more players to play with. You can easily help to build the group with just a few seconds of your time!
The first step is to open your friends list, then click on "Players" -> "Player list - recent games".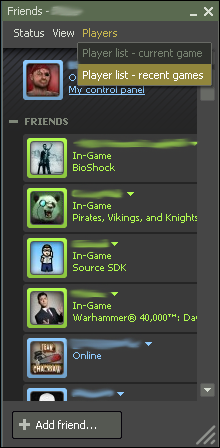 After clicking that, the following screen will pop: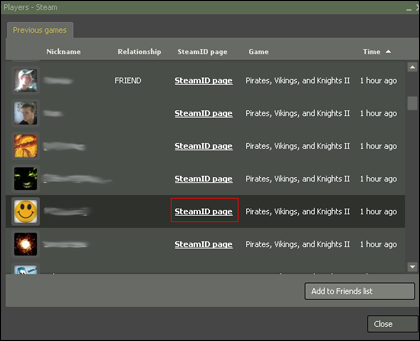 In this screen you can see all of the players you played with in recent games. Click on "SteamID page" of a player and the following will pop up: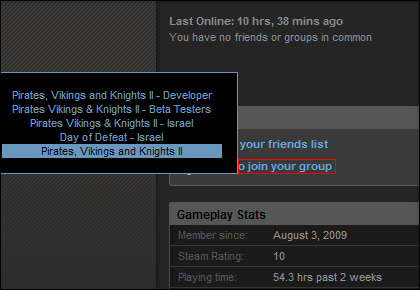 Here you should click: "Invite to join your group" and right after - "Pirates, Vikings and Knights II". (If you don't see "Pirates, Vikings and Knights II" as an option, either you aren't in the group already and need to Click Here to join, or that player is already in the group and doesn't need an invite)
There you go! You just invited one player to the official group. :)
What I find even easier is going into "Player list - current game" while playing on a Last Team Standing map. Whenever I'm in spectator mode, I just go through and invite as many people as I can before the next round starts. (If you have it enabled, you can open the Community stuff in-game with Shift+Tab) Every player counts and we thank you for helping to keep this mod's player base strong!
I'm also very excited to announce that PVKII has been featured in a news report on TV. Some of you may already know about our affiliates over at Root Jack, a pirate themed energy drink. Well, their local news did a story on our co-operation, which aired the other night on TV!