Button Bros is a two-player platformer puzzle-solving game. Players need to use limited resources to help their partner passing different laser obstacles. This two brothers are going share their weal and woe to complete a fantastic adventure by the lead of Mr. Bunny.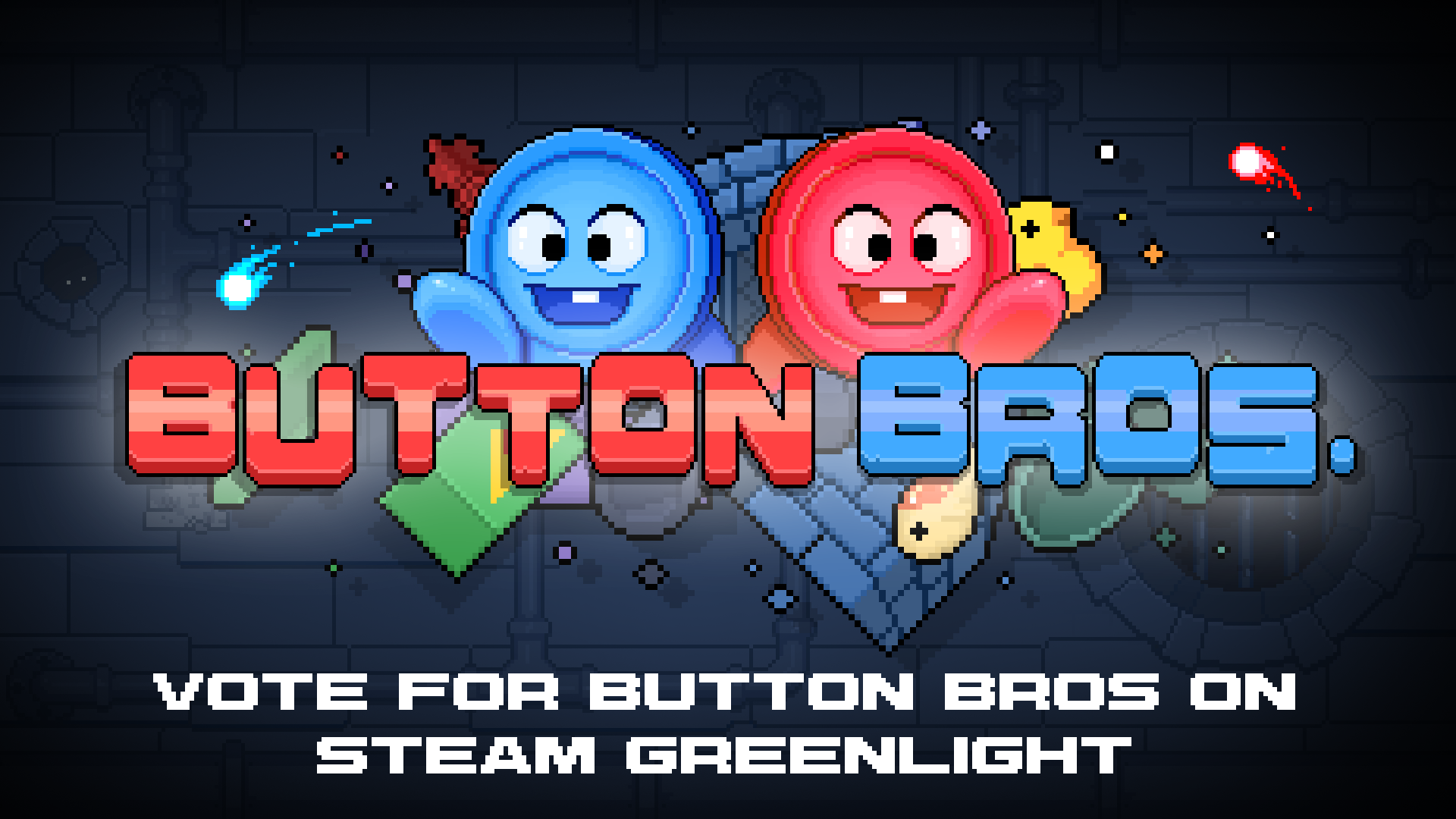 The prototype of Button bros was start from a project on a gamejam, and later then we developed the first prototype "The two buttons" based on the theme "two buttons" of lundum dare 34. And we began to love the game mechanism of passing the laser by covering each other and keep improving it during the past two years. We decide to release the Early Access version first so it would be easier us to collect feedback from our players so we can keep updating the game.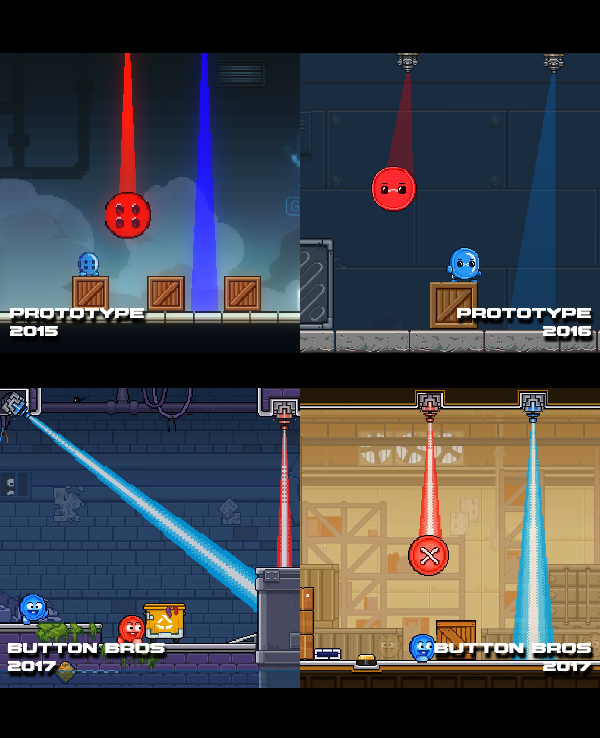 Call up your childhood buddies to join the adventure!
Button Bros is a two-player platformer puzzle-solving game.So you can find a friend for some true local co-op couch fun. It would be more fun to having game together so you can pass the obstacles by changing the status of button to cover your partner. If you are a hardcore player for action game, then you probably need to spend more time on figuring out how to pass the mission. If you are bad in platformer, no worries! Those cool mechanism of die will teach you become the pro of jumping one day!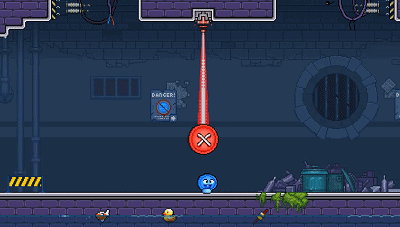 Let me deal with it by myself!
Even though the game was designed for two people, we still have single-player challenge mode. You can control both characters simultaneously on your keyboard and complete the mission by your own or use controller play the single mode to get the single achievement ! By the way, you might need some help from your friends for those levels that are extremely difficult, LOL!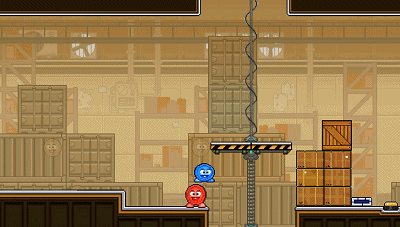 Take a look to Button Bros on steam greenlight. We need support and feedback from you. We will be happy to answer all the questions about the game.