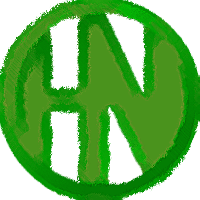 Okay, since no one's answering my questions, I had to go over here. I need to ask questions, othewise I can't finish my mod.
---
I need to add new pevs (like pev->model) to take from Valve Hammer editor. How do I do this? I tried going into progdefs.h, but don't know how to compile it. And I'm not sure if I even did it correctly.
How would I go about animating? I have NO idea. I've read tutorials, but it didn't work well for me.
What about skins and submodels? How do I put them into the QC file?
Can you make a tutorial for me? I know, noobish question, but I just started using the Half-Life SDK.
---
Okay, I've done a lot the past 2 weeks that I've put up this mod. I've fixed most of newfort, I've made crossfire, I've done the houndeye, the snark, the chumtoad, the bullsquid, and 5/7 of my headcrabs, and two chargers. What else do you think I should do now?
---
Another thing, VERY Important:
HypernovA has come a LONG way in only 12 days.
Agreed, it's only a few days, but it's become a child to some. It won't be released for a LONG time, but encourage us. MORALE! WE NEED MOAR!!!



Alot of people actually favor this mod over all others. Why don't you? VOTE for HypernovA!!!