So... Yes. The time had come for us to announce this mod on Moddb.

Ladies and gentlemen - i present to you -

World in War: Vietnam!

The work on this mod had started on 26th october 2009 - the date when our first model (US Combat helmet) was created by Alexey88 and yours truly.It has been a long journey of working (and constantly reworking - an example: the US soldier seen on the screenshots is version 5.3. That means he had 4 other soldier models and atleast 10 other textures before him...) things. However, this was not just a two-man show. With time, our team grew larger: C0ntrol (modeler), Nebel (modeler), Aekas (scripter) and Misanthrope (modeler) came to boost the progress.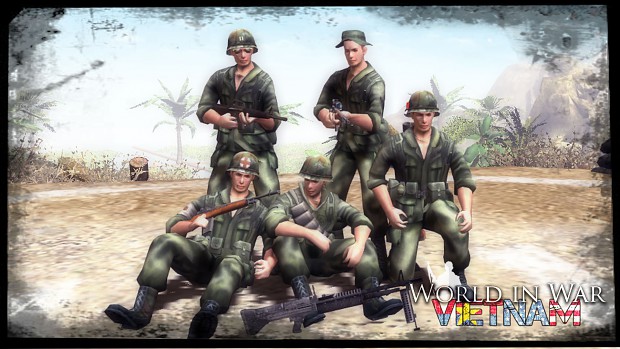 From a humble start, to a grand finale...
Enjoy the first set of screenies, folks!