We just released a first BETA Version of our Game Hellonoid!
Hellonoid is an Oldschool gothic themed "Breakout Clone".
The BETA Version incl. 13 Maps and 8 Powerups. The difficulty level
unfortunly is pretty low for this BETA release we promise its getting harder ;)
also, for Testing purposes we have added a Cheatcode for switching Levels
(Use Left/Right Arrowkeys in-game)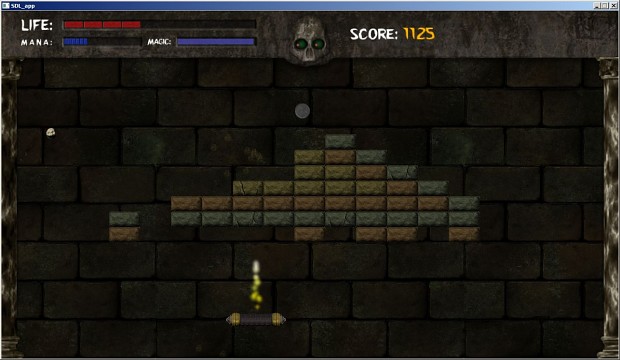 Have Fun and please don't Hesitate to give us Comments and Critics and Help to make a better Game!

System Requirements for Hellonoid BETA
--------------------------------------
Pentium IV processor or better
OpenGL 2.0 compatible Video Card with 64 MB VRAM
128 or better 256 MB RAM
32-BIT or 64-BIT version of Windows XP SP3 or newer (does NOT run under WIN2000)
~12 MB of free uncompressed hard drive space
3 Button Mouse with a Mousewheel
Thank you for your Time!
kind regards,
-dizco / Team Bit Brew
NOTE: The BETA Version comes in a simple Selfextract File.