It's been one hell of a week at Reboot Infogamer! We had unveiled our latest video trailer and presented our current build to an amazing (and intimidatingly large) audience! This was a great opportunity and an incredible experience for all of us at Zero Gravity. One that we are extremely excited to share with you.

The last few weeks were a real trial by fire for all of us. InfoGamer event hosted by Reboot took place in Zagreb, Croatia with over 50.000 visitors from all over the world. Our first order of business was to announce Hellion Early Access release, set for January 2017 with our new teaser trailer.
Our second and most important goal was to present Hellion's latest build to the public. To that end we had set up 10 computers in a 125 sqm area in the Indie Hall. We were completely overwhelmed! Both by the number of people and the amount of feedback we had received. One week later and we are still trying to summarize everything as all 10 machines were constantly occupied for 6 days, 10 hours a day, from 10:00 am to 08:00 pm and we really had to try hard to keep up the pace.
The venue was amazing! Main hall was reserved for AAA production with titles like RAID, PES, For Honor, John Wick and the like. The Main stage was set up for many different events and it was there that we did our announcement and various giveaways.
Thank you once more for all the support you've shown us. You've given us another reason to feel proud of what we have achieved so far and strengthened our resolve to keep going and see this project turn into the game we all want to play.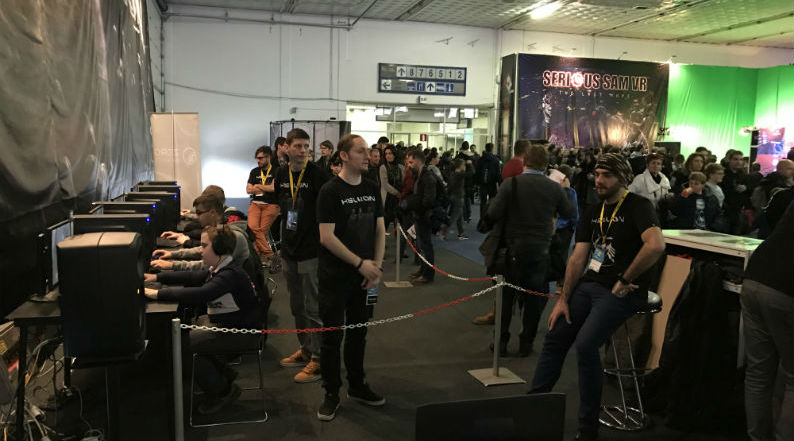 One of our greatest challenges was introducing new players and people that had never before played survival or space sims to the world of real Newtonian physics. But once that first barrier was crossed, there were usually little or no problems moving further. The feedback was very positive from both gamers and other game developers and it helped us confirm that we are on the right track.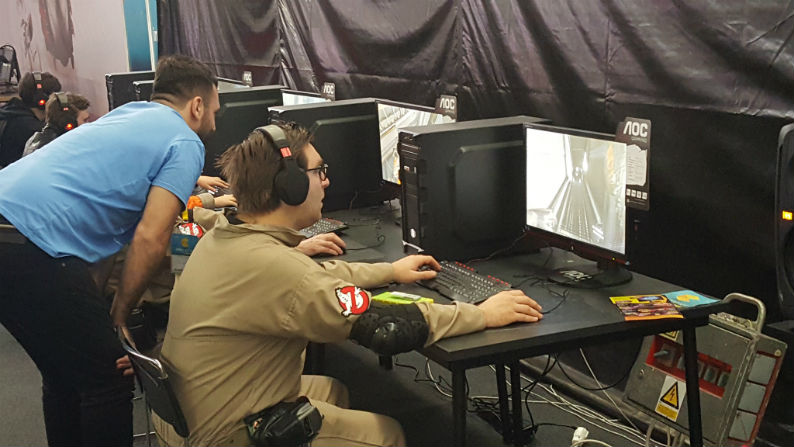 We encouraged people to tell us how they felt about everything from zero-g movement and mining to combat and navigation and are still analyzing the results. Of course, not everything was good and we believe that it was important to hear gamers say it themselves. We are taking everything in, the good, the bad and the ugly and hope it will help improve and polish some of the core gameplay features as we move closer to the launch. And hope for more suggestions and critique in the future, we cannot do it without you.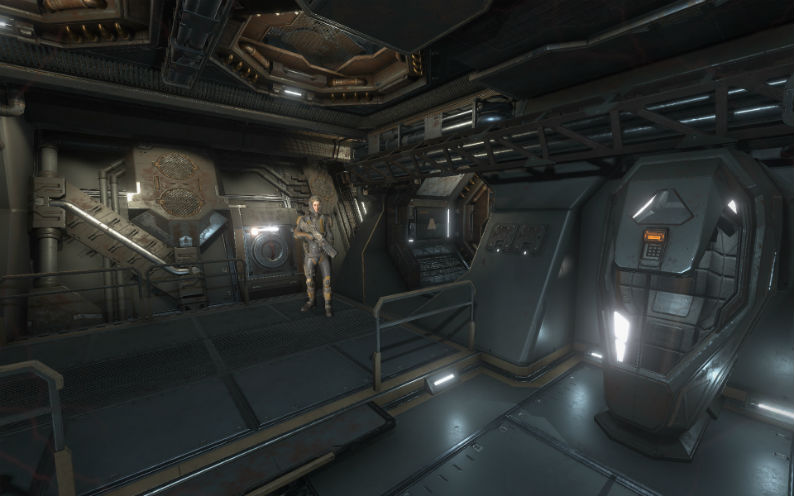 In the meantime, we had great media coverage for our Early Access release announcement. In case you've missed it check the interview with our CEO, Branislav Trajkovic, for Gamereactor. Also, these are some really nice articles on Rock Paper Shotgun and PCgamesN.
So, things are definitely heating up in the world of Hellion and its orbiting companion Zero Gravity. This weekend we are showcasing the game at Belgrade Gamescon as we are including more and more people in the early phases of alpha testing. If you are in the region, come by and visit our booth. You'll have the chance to try the game and to apply for worldwide closed alpha tests soon to be announced on this blog. For all of you who are not near our orbit, new gameplay video is coming out soon. It will feature all the new stuff from the cruel environment of Hellion.
Stay tuned, we are coming back to saddle on our social media channels (Facebook, Twitter, Reddit, YouTube).
All the best,
Zero Gravity team