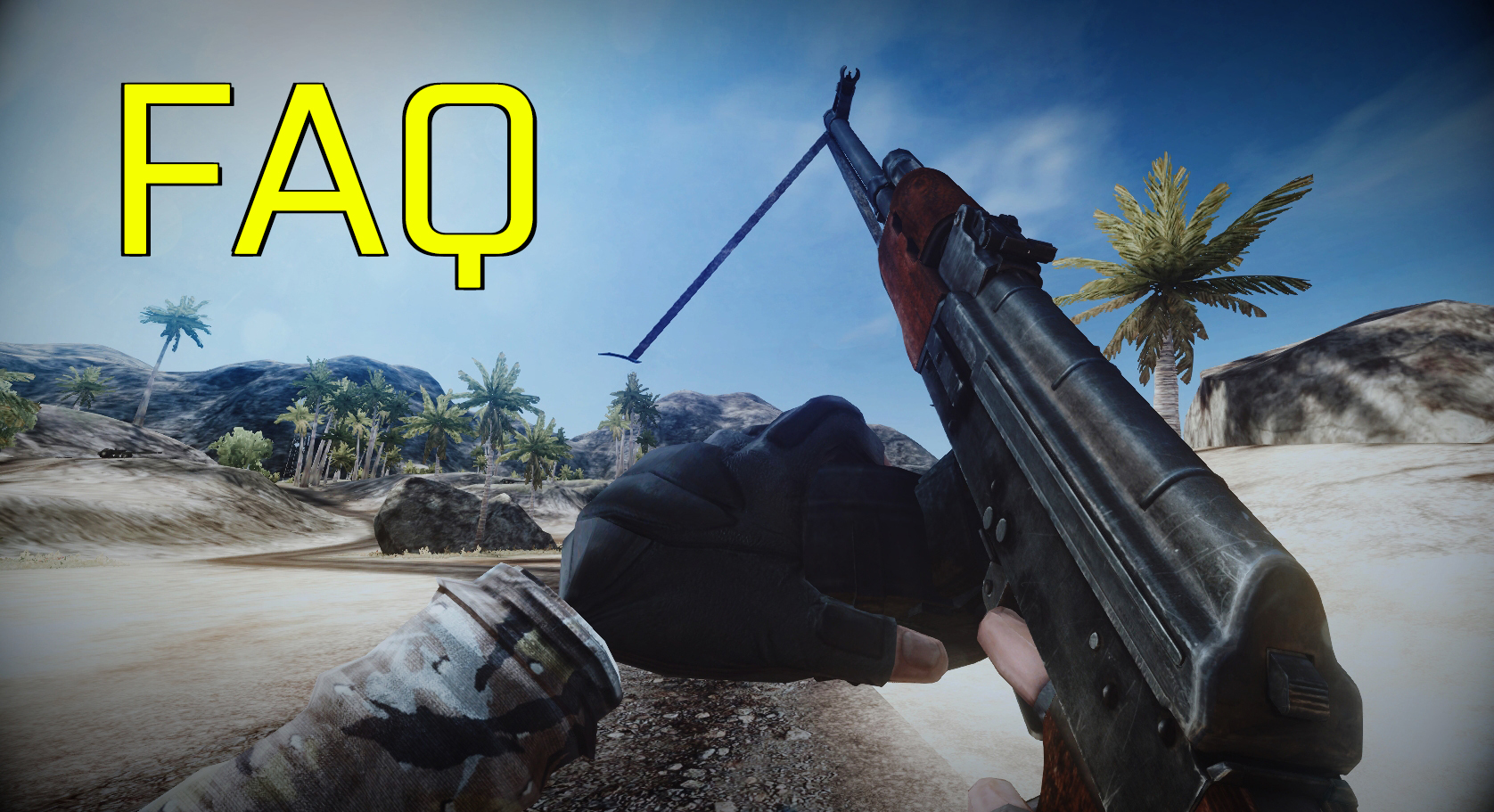 When is it going to be released?
The current release date is set for Friday, December 8th. However, things are progressing smoothly so far, and I may be able to release earlier!
Will there be multiplayer support?
I developed Heat of Battle as a singleplayer-focused game, so at launch it will be singleplayer only. However I would not object if someone were interested in setting up multiplayer servers for the mod. Please get in touch with me if you are interested!
Will the mod be standalone?
The initial release will be in a mod format that will need to be installed with an existing Battlefield 2 installation. However I am looking into making the mod compatible with the standalone BF2 HD Remastered so you can download that first and install Heat of Battle for free.
Weapon customization?
At launch there will be 1 weapon per class with no weapon customization. Having worked as a developer for Alpha Project, weapon customization was both highly innovative and an extreme time sink and source of bugs. For now, I am focused on delivering quality over quantity. However, in the future I do plan on adding more weapons to the mod, which would be accessed using the game's unlocks feature.
Will there be post-launch updates?
Yes, I will upload patches and bug fixes as necessary so that your gameplay experience can be as smooth as possible. As stated above, future content releases will most likely be focused on expanding the weapon selection. I want to make sure that every weapon will be as high quality and as beautifully animated as possible!
System requirements?
I cannot make any guarantees, but I expect that the mod will be able to run on a fairly wide range of software. I have seen the mod running smoothly on an Intel HD4000 laptop. The mod does contain a lot of high-resolution textures, so I would say that 1GB VRAM is recommended, but not required. The suppression system might be a little taxing to very old CPUs, but I think any reasonably recent CPU should be able to run it without issues.
That's all for today folks! If you have more questions you can post them below and I'll try to answer them. In the meantime, take a look at this new combined arms gameplay and don't forget to vote Heat of Battle for mod of the year!