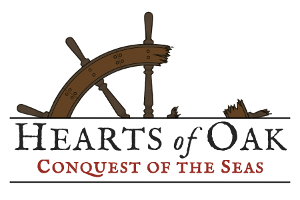 Welcome to another edition of our Hearts of Oak progress articles!
In each article*, we will bring you a summary of the latest development news, including work-in-progress screenshots and in-game footage, along with a more in-depth look at featured content.
This edition is very content-focused, with a large selection of 3D models to show off, including ships, guns, a new island and more.
Engine Development
- Internal Release Updates

This video shows some of the latest features of our internal test build, including a host of new assets imported into the engine.
3D Models
There are several sub-categories of 3D assets to cover here, so below we'll list various types of assets, what they're called and who made them.
Ships
- Swedish East Indiaman; Philipjn
A large 30-gun merchant vessel in progress, with beautifully ornate features.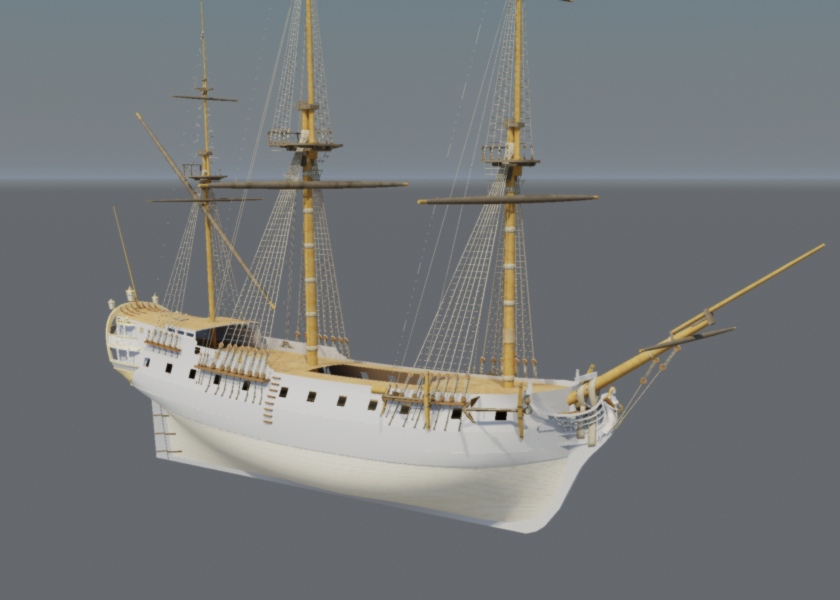 - 'Mediator' Sloop; Philipjn and SeaNorris
A small warship from 1741, with a strikingly sleek hull shape. The second picture shows a cutaway view of the cabin.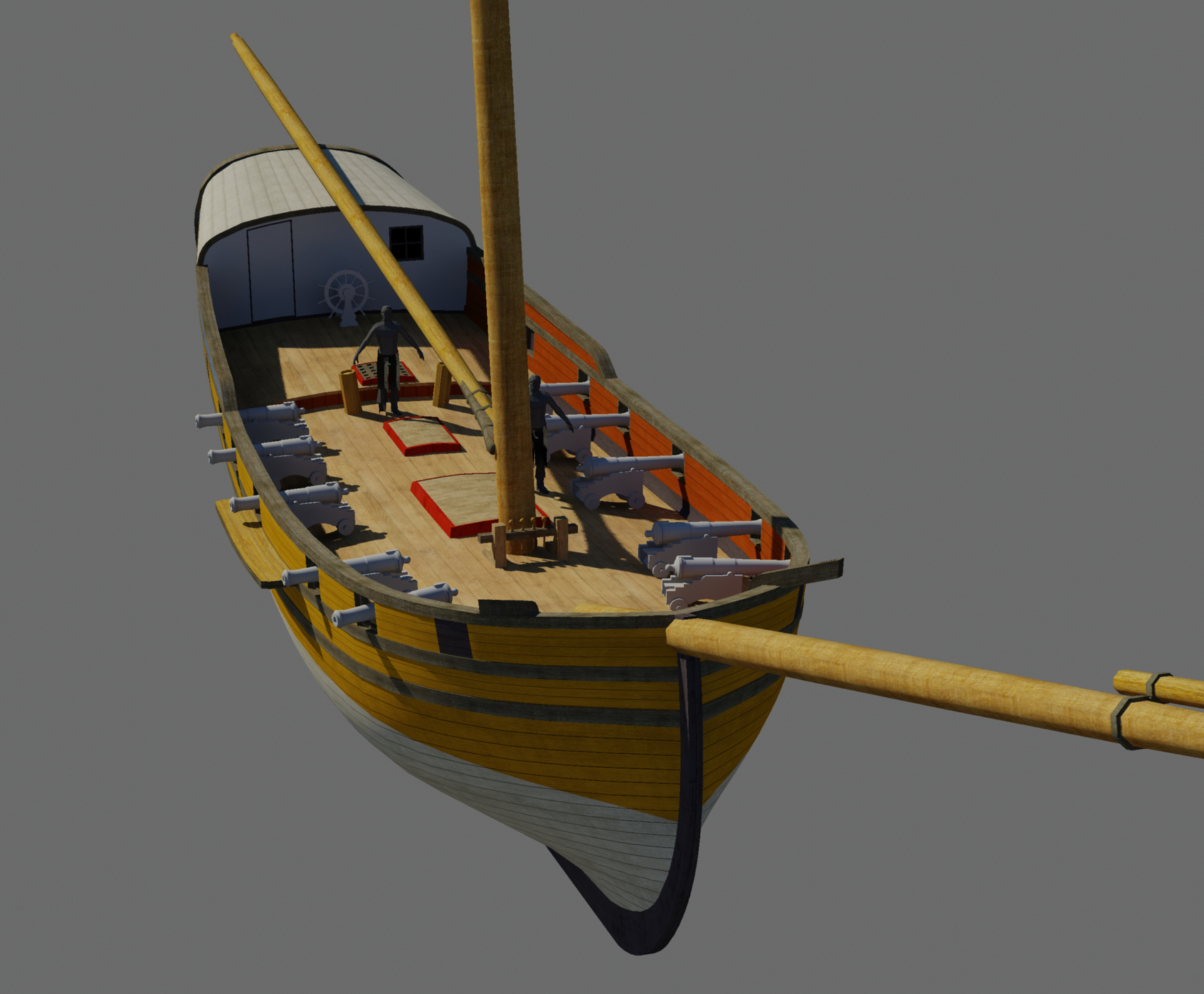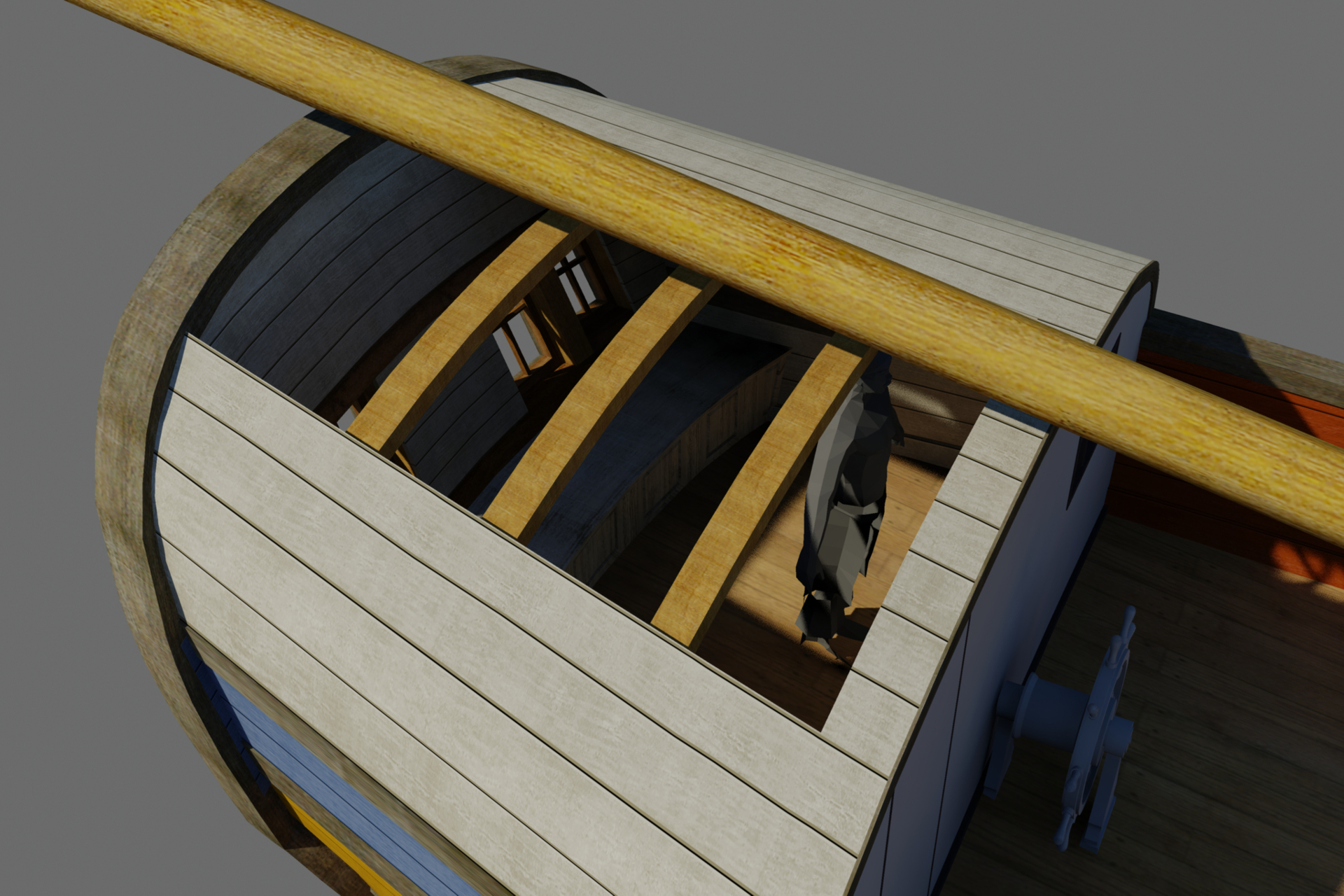 - HMB Endeavour; ODemuth
This model has been imported into Unity as a test, and can be seen below alongside the St Albans.
Not all components have been imported yet, but the ship looks great in the engine already.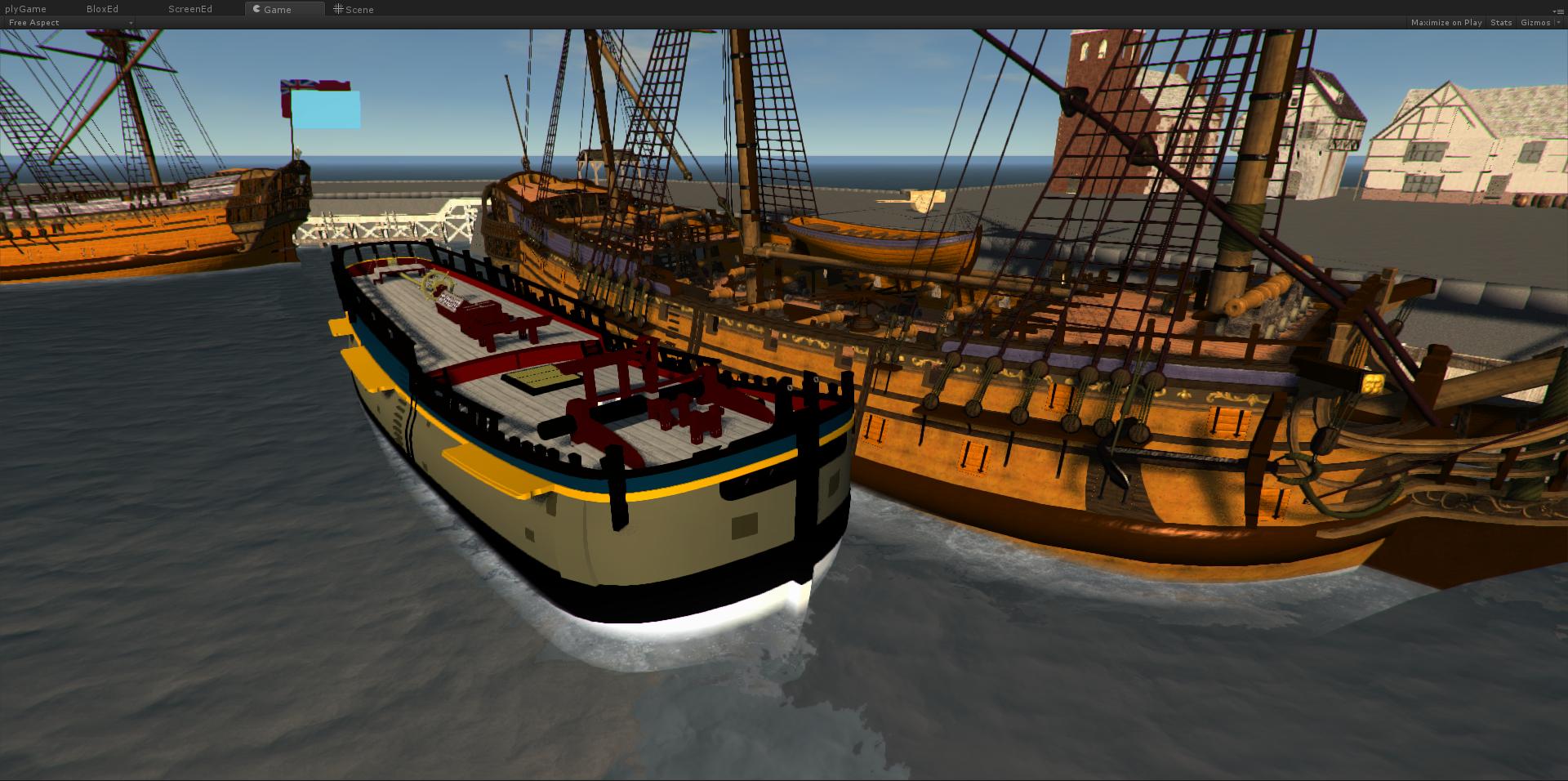 Behind the scenes, the deck beams have now been installed, showing a great amount of detail.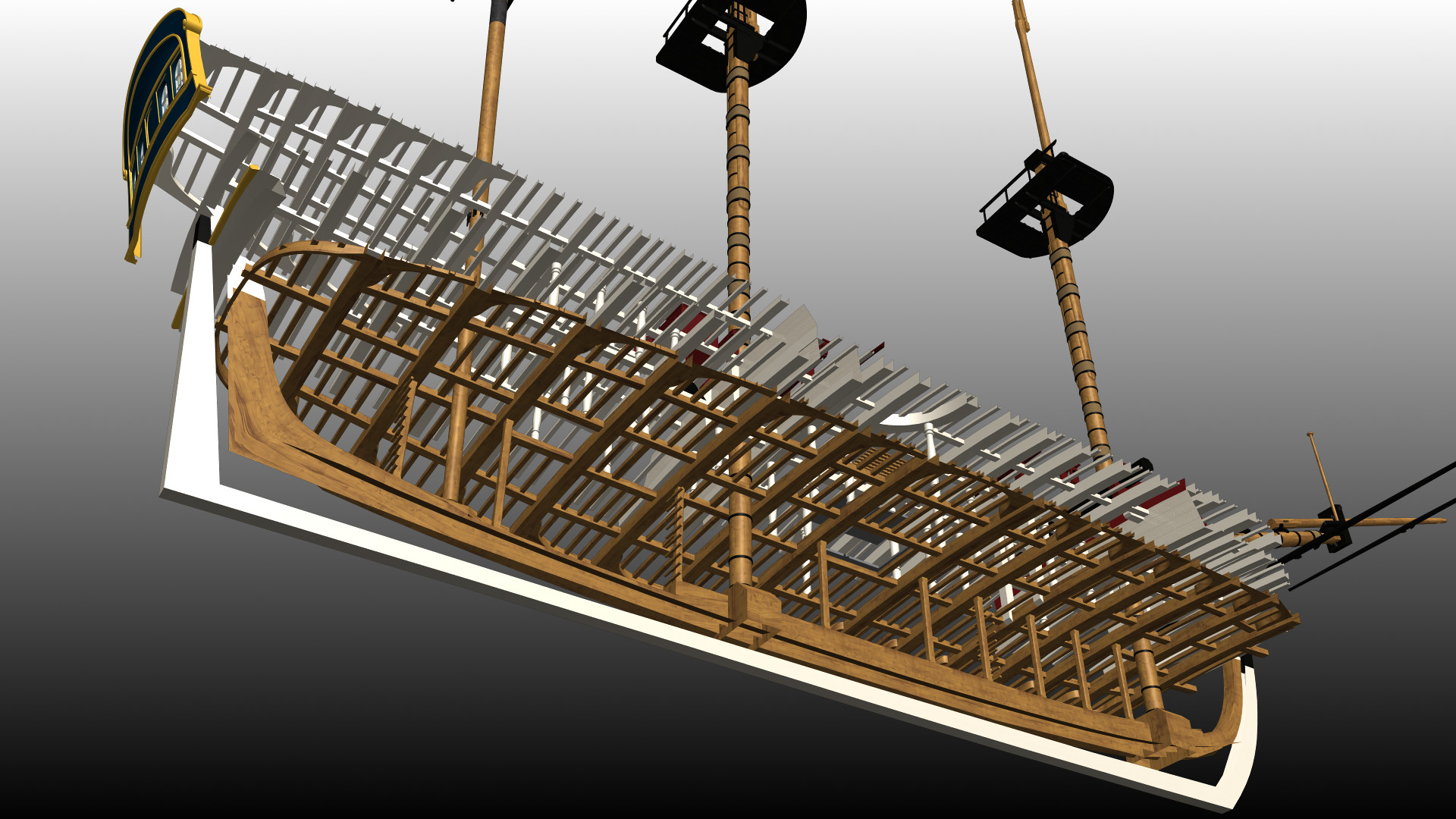 - Blandford class frigate; Timb
Further improvements have been made to this ship, including new details and high-quality textures.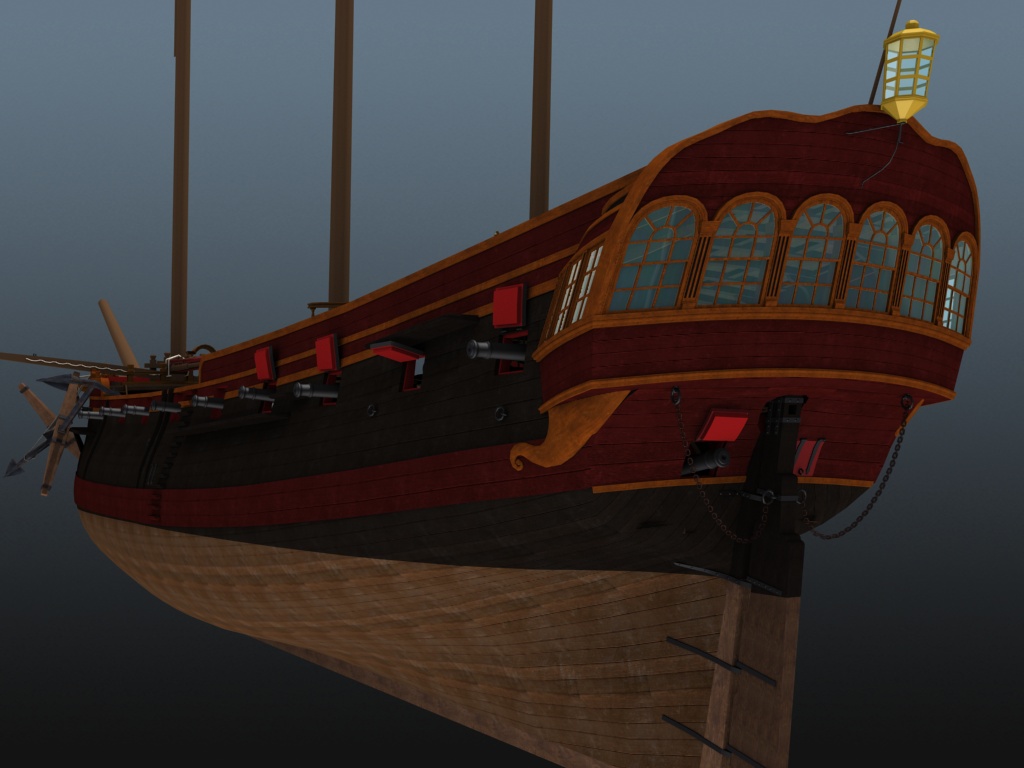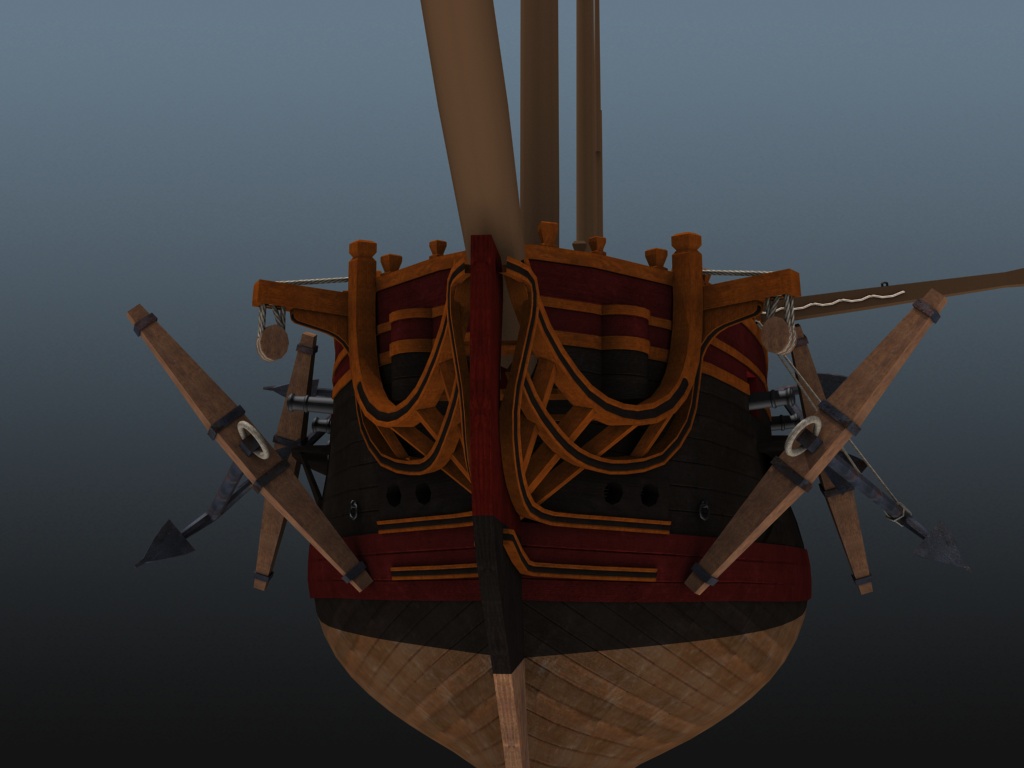 - HMS Bellona; Armada
Continuing to prepare this model for testing, the stern windows have been replaced and all decks have been installed down to the main gundeck.
The second image shows an experimental substance material being used for the hull planking.
This substance, made by Captain Murphy, can be dynamically modified in-engine to adjust the number of planks, weathering, dirt and more.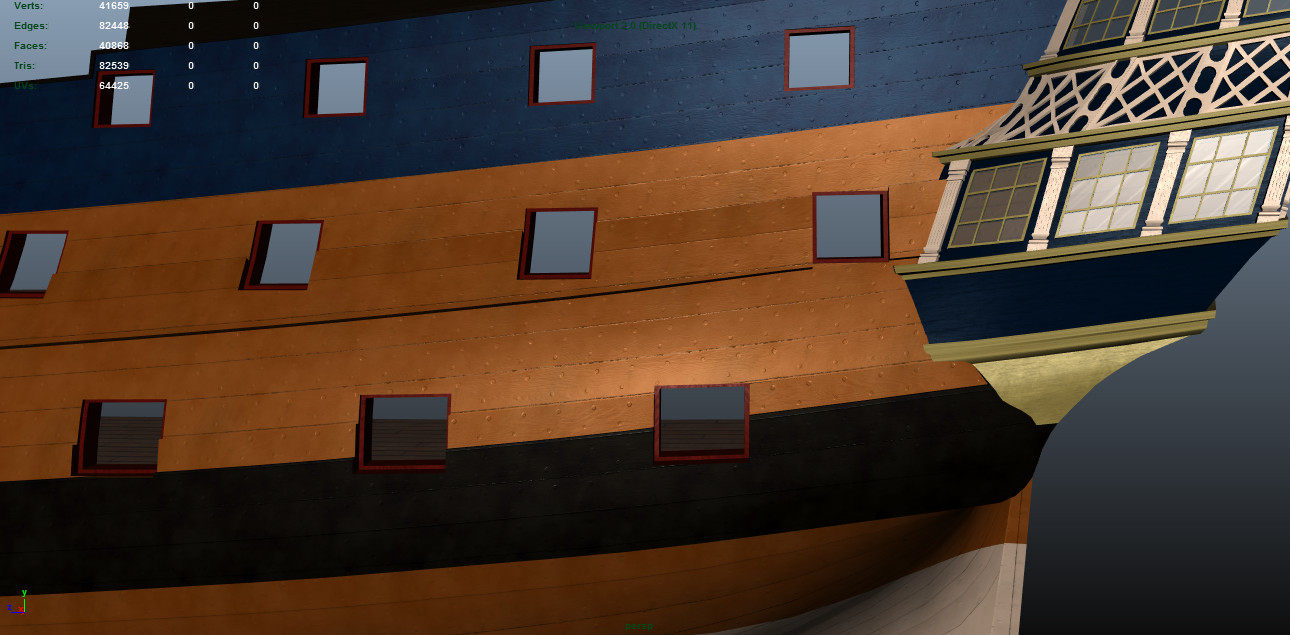 Weapons
- Borgard Pattern Bronze Guns; Wedori
Here are two updated cannon models, both with bronze barrels:
9-pounder gun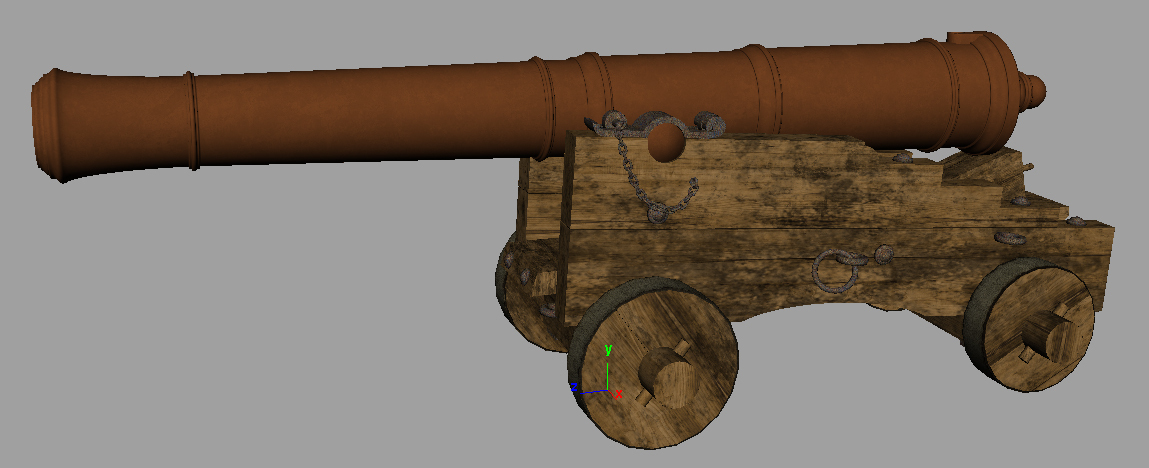 - Bronze Field Gun; Wedori
A fantastically detailed bronze gun, designed to be used on the battlefield.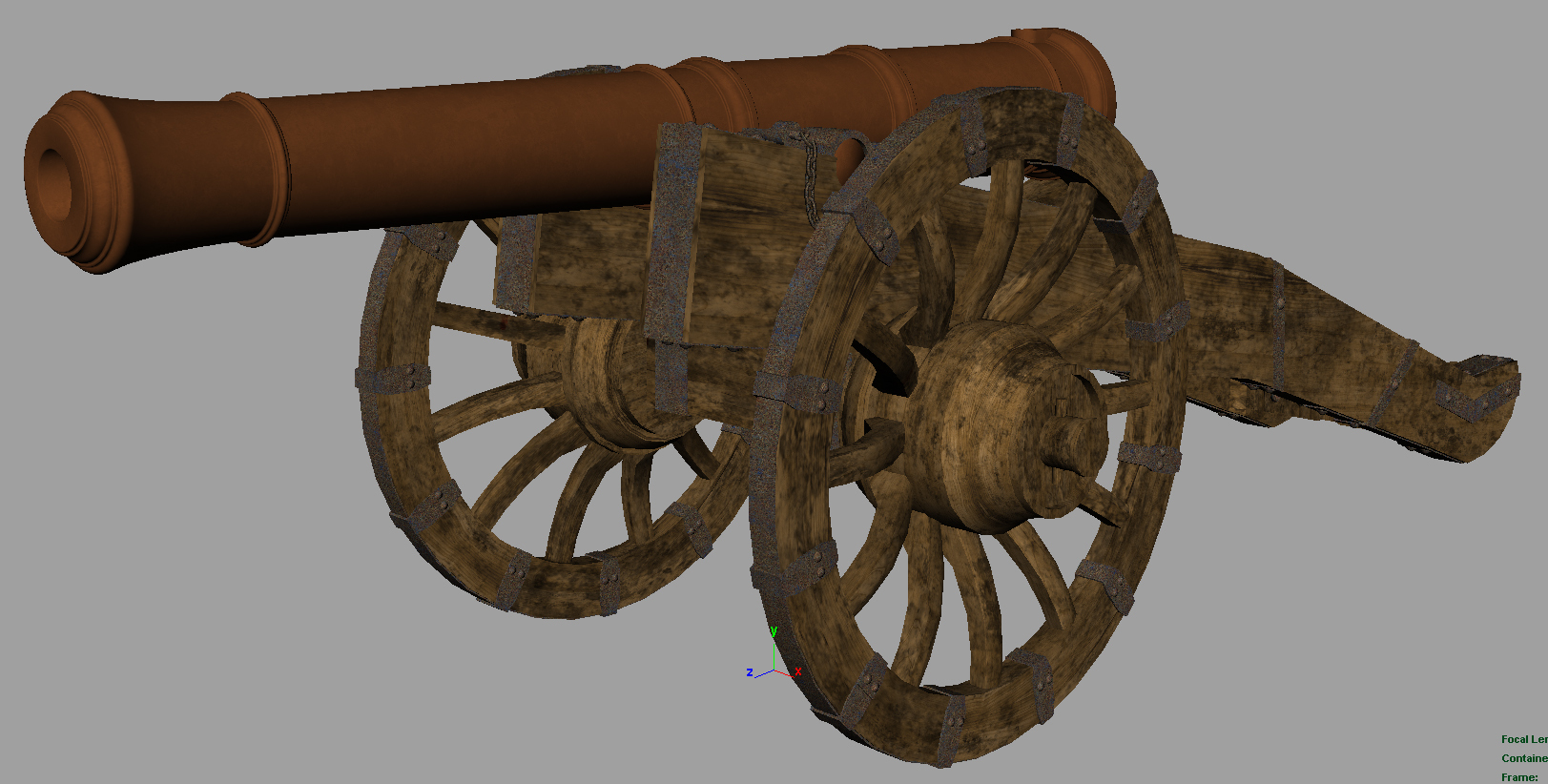 Props
- Medical Cabinet; Cap. Alatriste
A small period accurate medical cabinet, containing various medicinal items.
- Water Pump; Sursmurfen
A simple water pump and trough.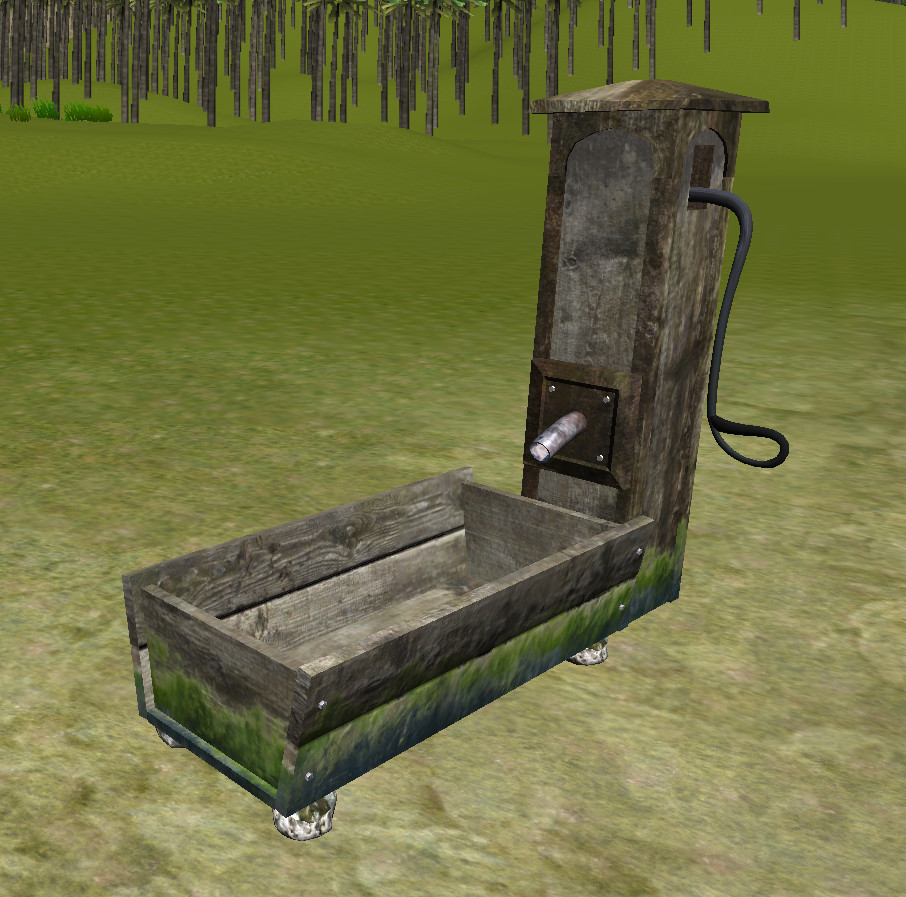 Environment
- Second Test Island; RobinPC
This is a unique island that reuses some of the assets from the Pirate Island pack, giving us two locations to travel between in our test build.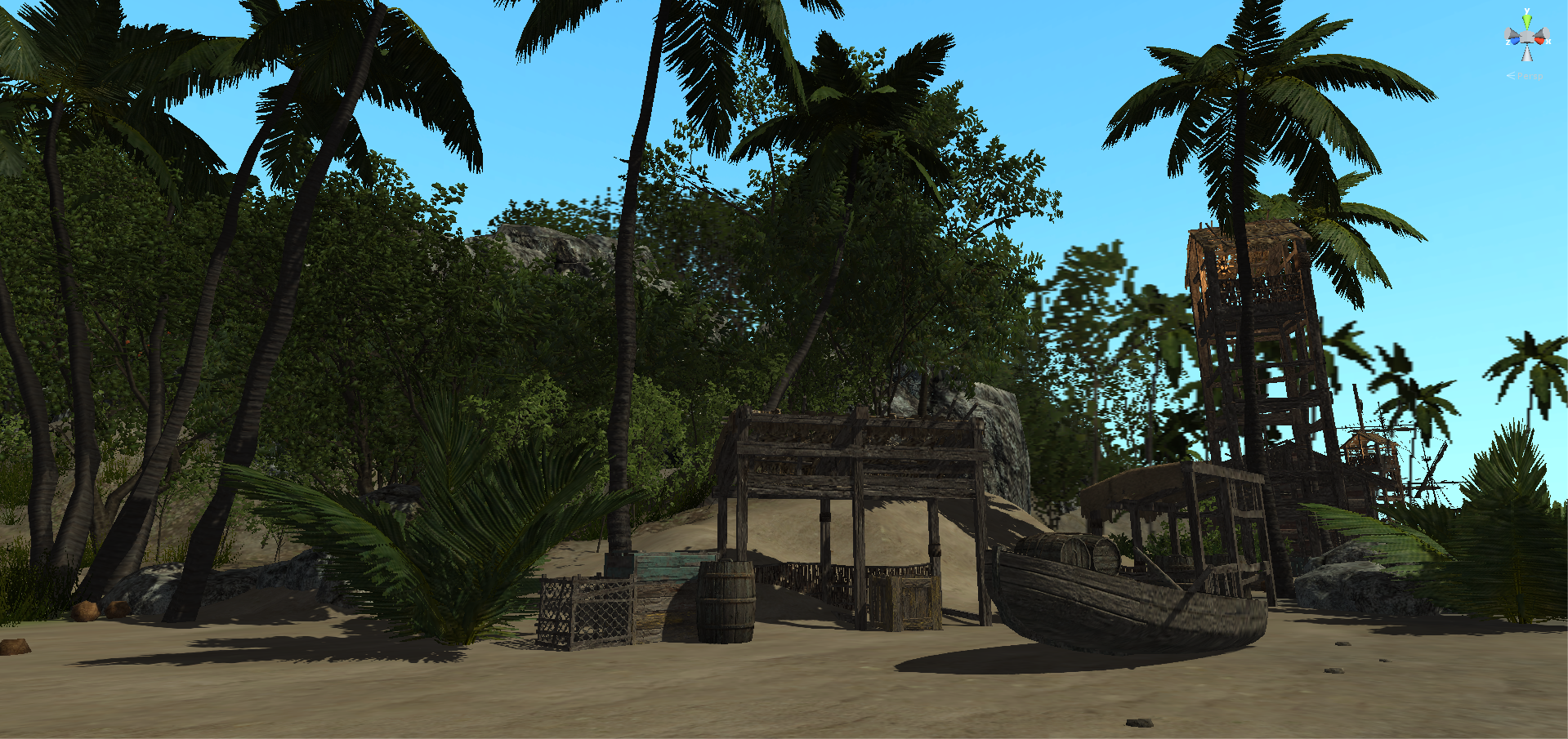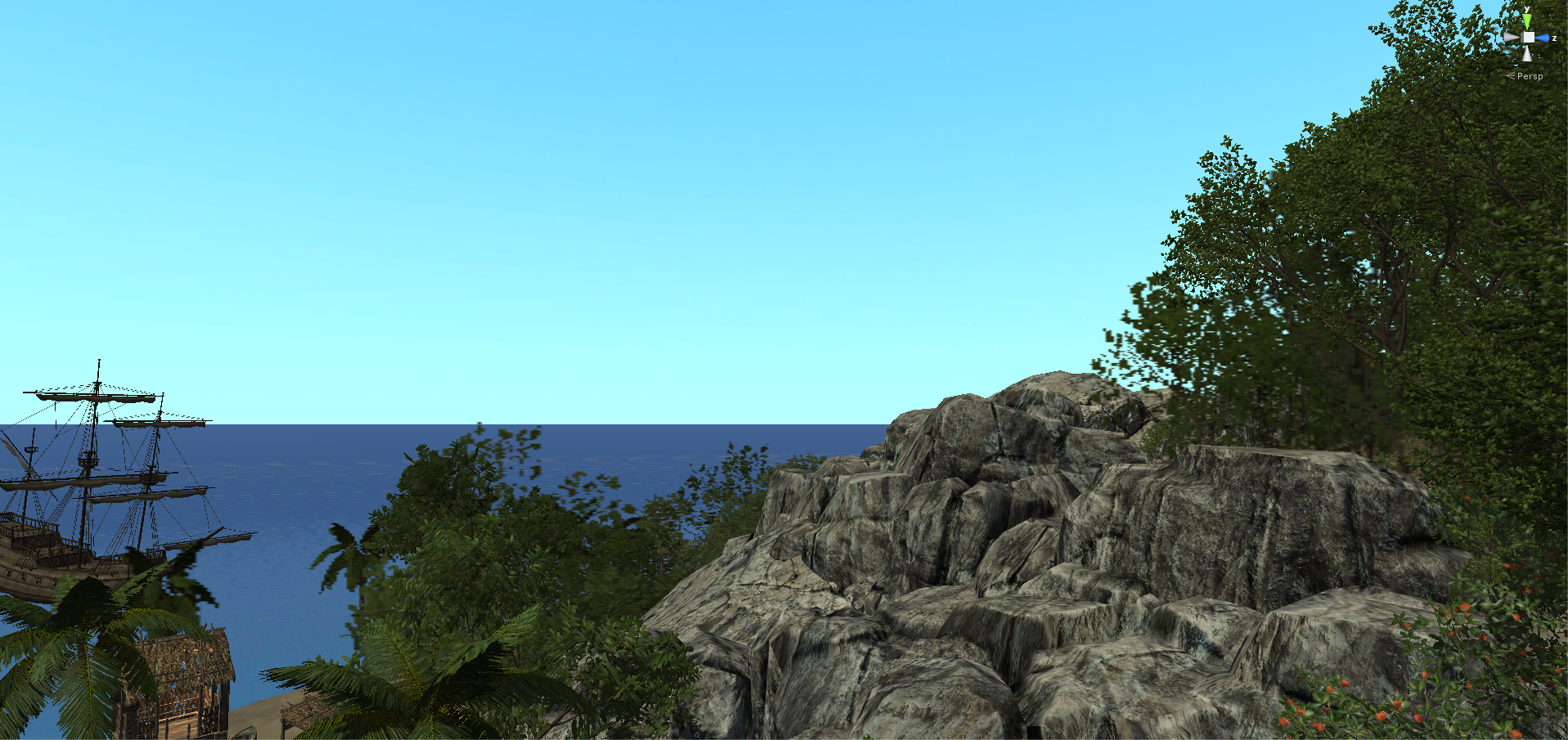 Vacancies
We are still recruiting all types of 3D artists, and in particular we'd like to see more people willing to get their assets into Unity.
We will also accept help from programmers and 2D artists.
As a reminder, all of our developer roles are NON-PAID positions.
For role descriptions and how to join the team, click here.
Fundraising
We are still accepting donations to help pay for engine add-ons, software licenses and more.
If you would like to donate to the project, you can do so through Paypal using the Donate button on Heartsofoakgame.com .
We greatly appreciate every contribution!
You can keep up to date with how much we've raised and what we've used the funds for here.
That's it for this week's progress; we'll have more updates for you soon!
Don't know what the Hearts of Oak project is? Take a look at our Frequently Asked Questions for more information.
*Please note that we're aiming to post a new article at least once a fortnight. If there's a long gap between articles, it usually means we're very busy!