Heart of Crown PC Launches on Steam!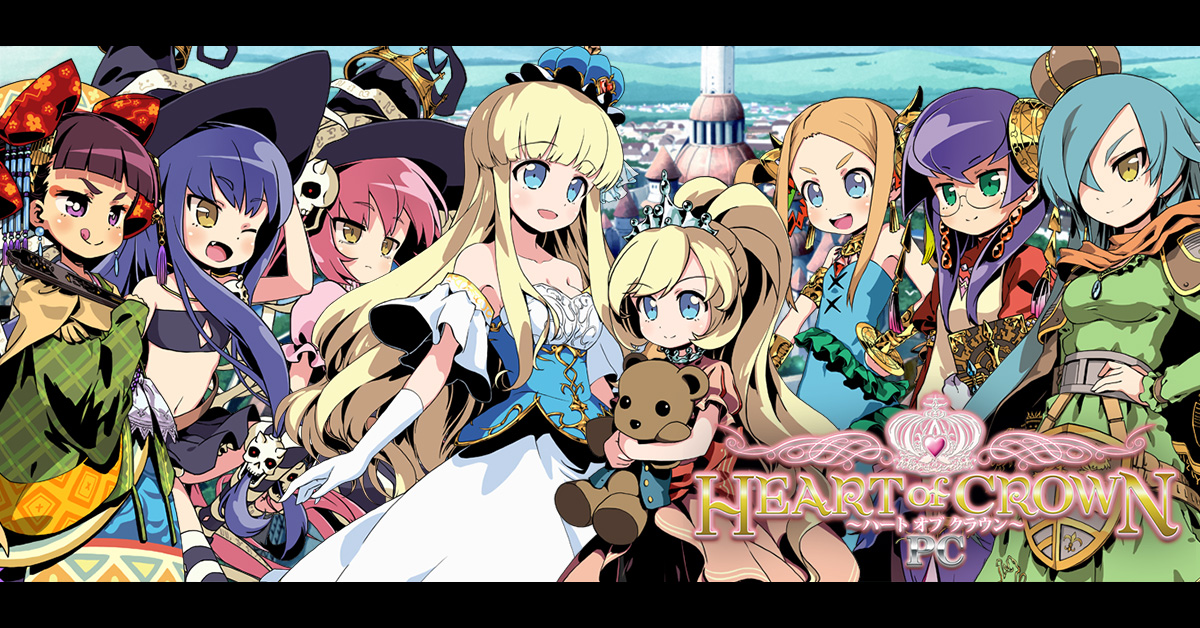 Hello IndieDB readers!
Imagine if you will, seven* adorable anime princesses, all fighting tooth-and-nail for the right to claw their way onto the biggest throne in the Imperial Kingdom. And it's an online Deck-Building card game. This is Heart of Crown PC, now available on Steam! Heart of Crown PC [Steam Page]
Still here? Chances are this might just be the game you've been looking for! Read on for more details about this intriguing Princess-themed deckbuilder.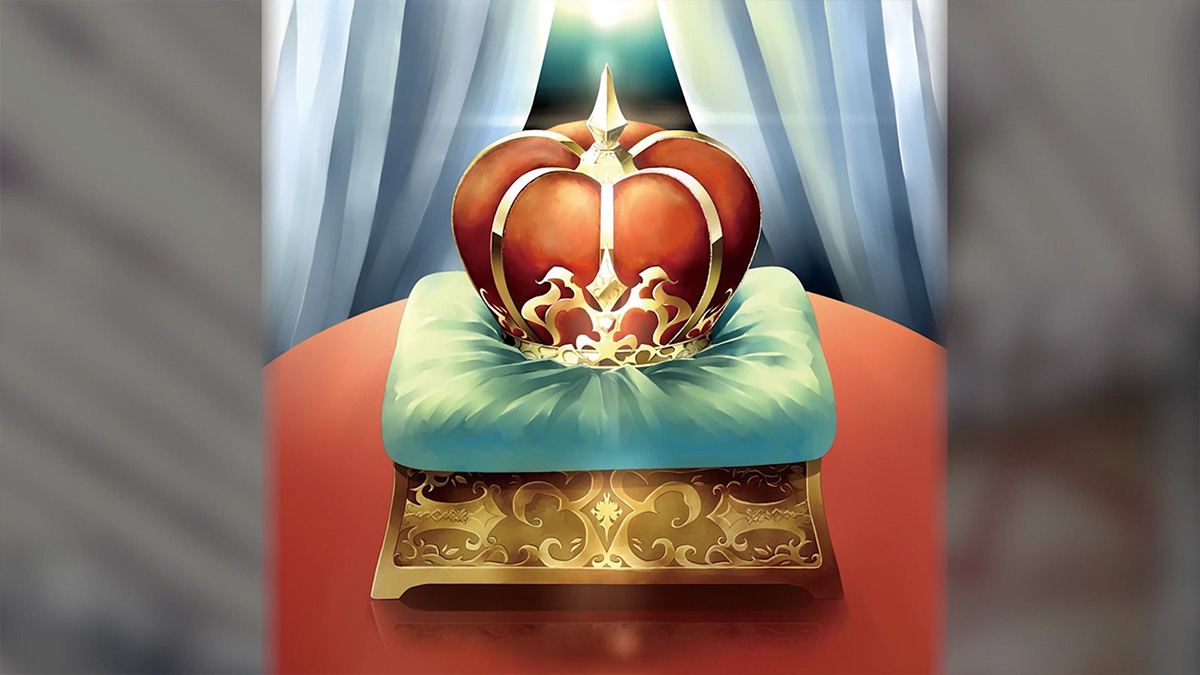 Enter the World of Heart of Crown PC
A violent war to unite the Empire has just come to an end, but the Emperor succumbed to illness before he could name a successor. Now, a new war for the crown threatens to return the land to chaos. While you won't be able to take the throne yourself, you're sure that whoever helps the next Emperor will gain immense power. The late Emperor had no sons, but there are seven strong candidates who have their eyes on the throne.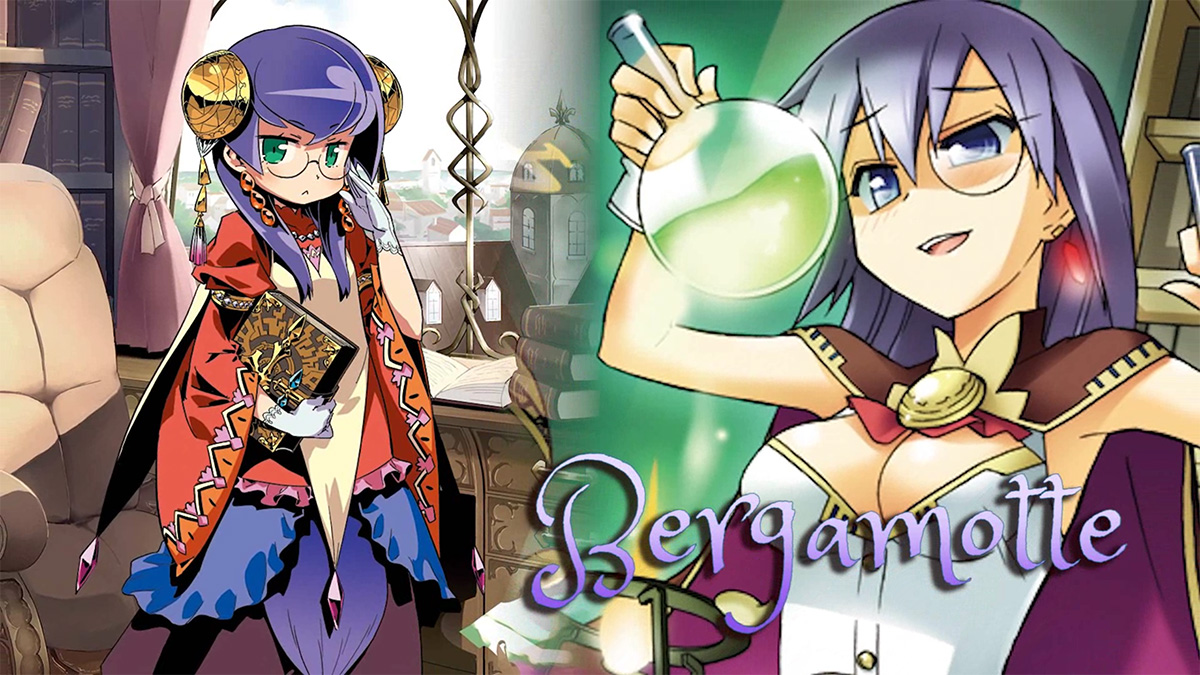 Heart of Crown PC Core Features
"Deck-Building" card game: Show off your skills on a level playing field!

7 unique Princesses to adapt to any playstyle!

Online play: Battle up to 4 human or CPU opponents at a time!

Ranked Matching lets you fight for your place on the online leaderboards!

Earn points to unlock campaign stories and delve deeper into the world of Heart of Crown!

Visual and Audio effects enhance the gameplay experience in ways that just wouldn't be possible with the physical card game!

Steam Trading Cards, exclusive to the Steam Edition!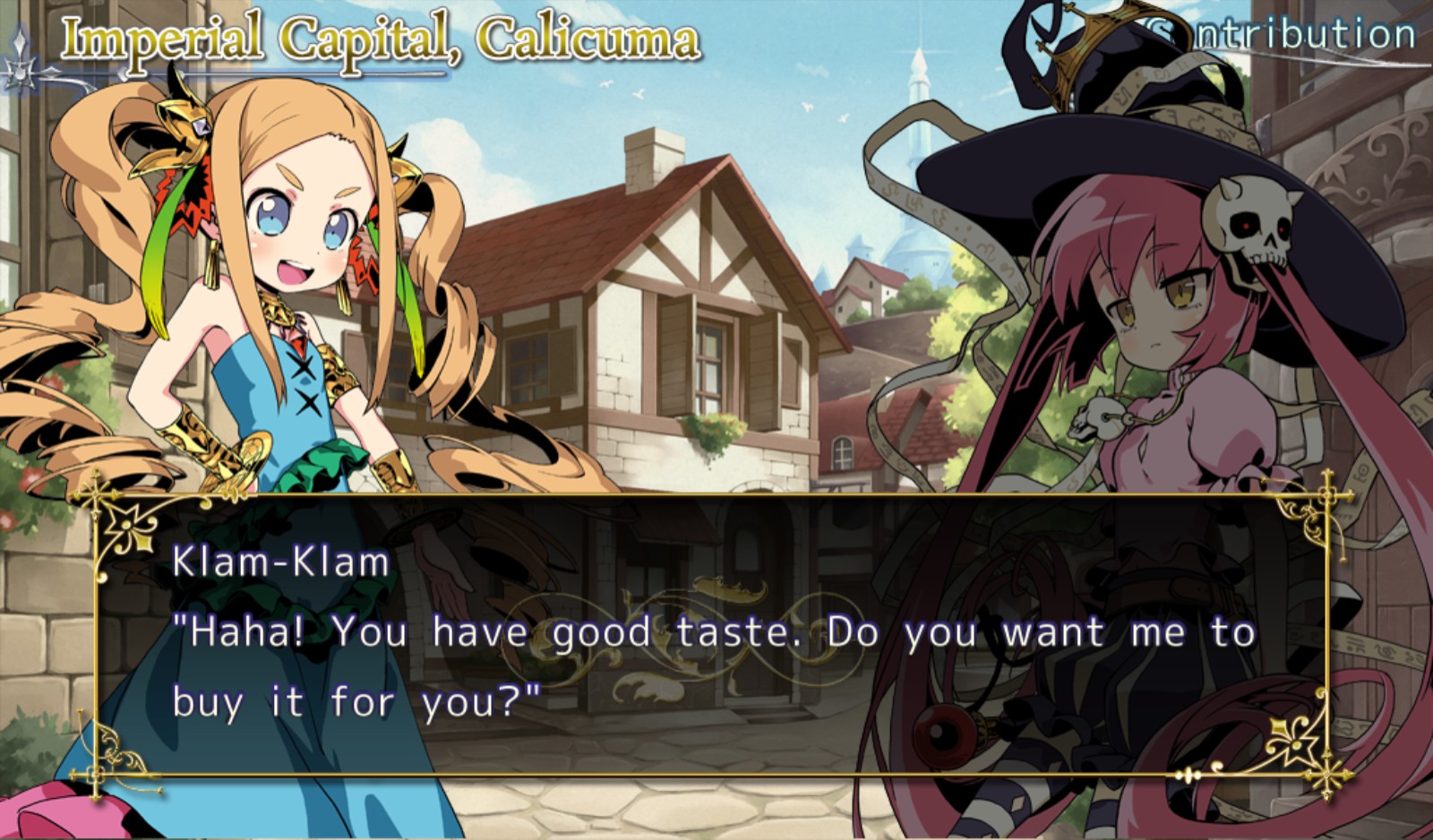 Deck-Building Card Game?
Heart of Crown PC is what is known as a "Deck-Building card game", or "deckbuilder" --what this means is that all the cards you need to play are already included with the game! No need for micro-transaction card packs around here. Everyone starts on an even playing field with access to the same basic cards. Every turn, you play village and city cards to generate coins that you can use to buy action cards and territory cards from the in-game market, further strengthening your deck! Eventually you can pick a Princess to support in a push for the throne.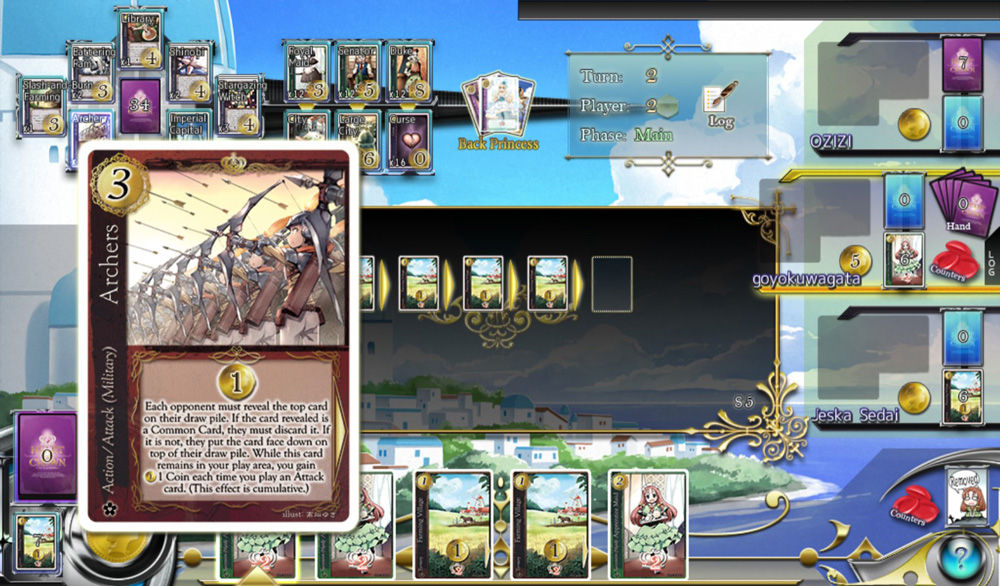 Seven Lovely Princesses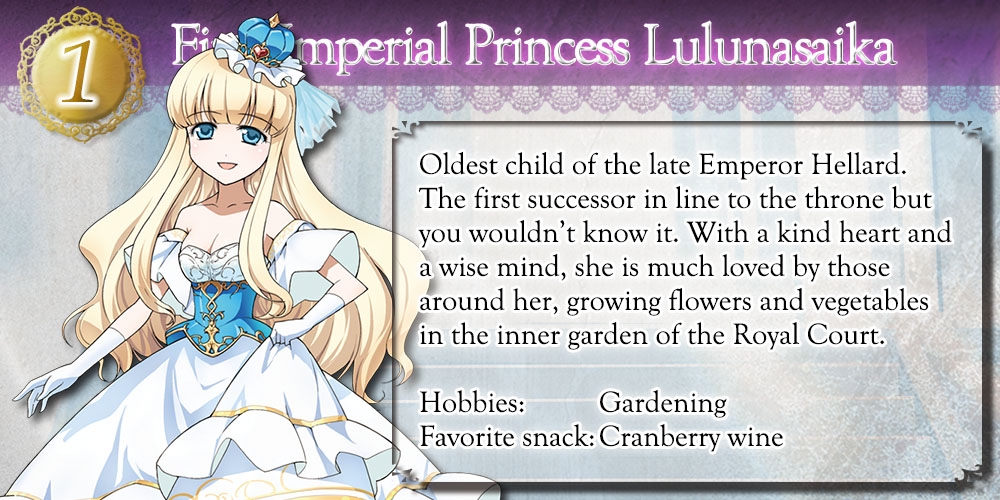 First Imperial Princess, Lulunasaika:
"I promise to nurture this Kingdom with the same love and care that I give to my beloved flowers."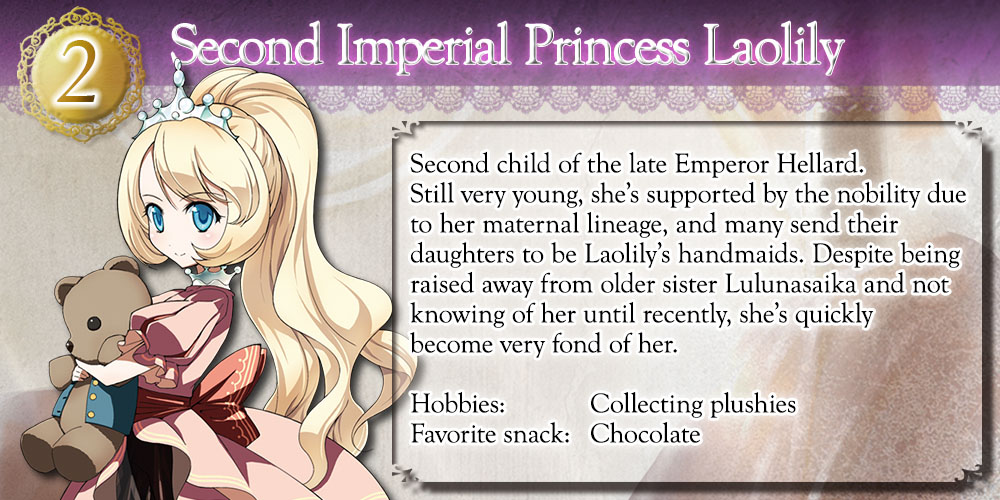 Second Imperial Princess, Laolily:
"My court maids and I would love to come to the capital and serve the kingdom."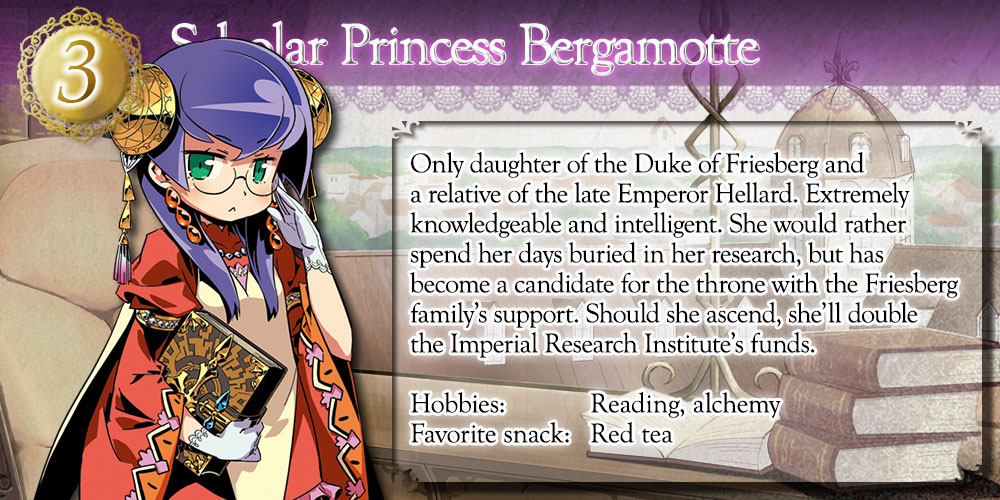 Scholar Princess, Bergamotte:
"I believe that an intelligent approach to the Kingdom's challenges will allow us to turn our troubles into gold."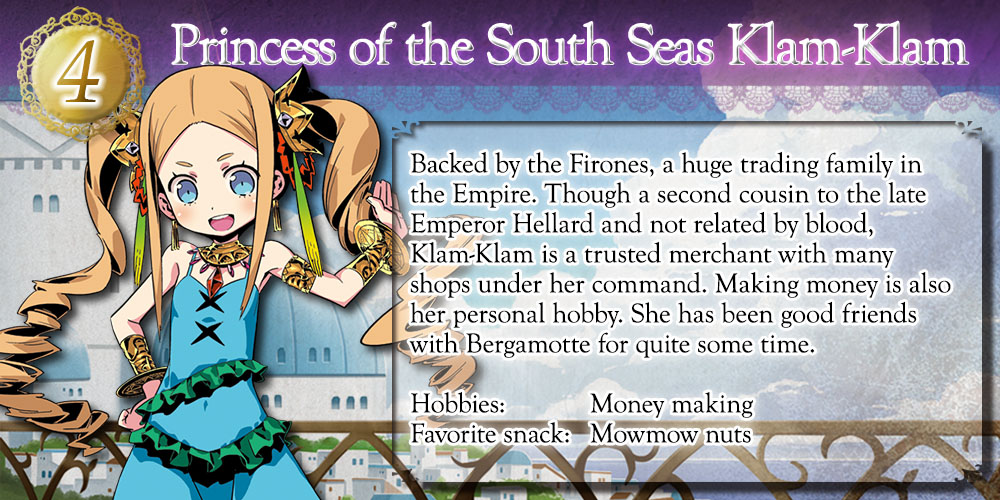 Princess of the South Seas, Klam-Klam:
"Running a Kingdom can't be much different from commanding my trade vessels. As queen, I will bring this land treasures beyond measure!"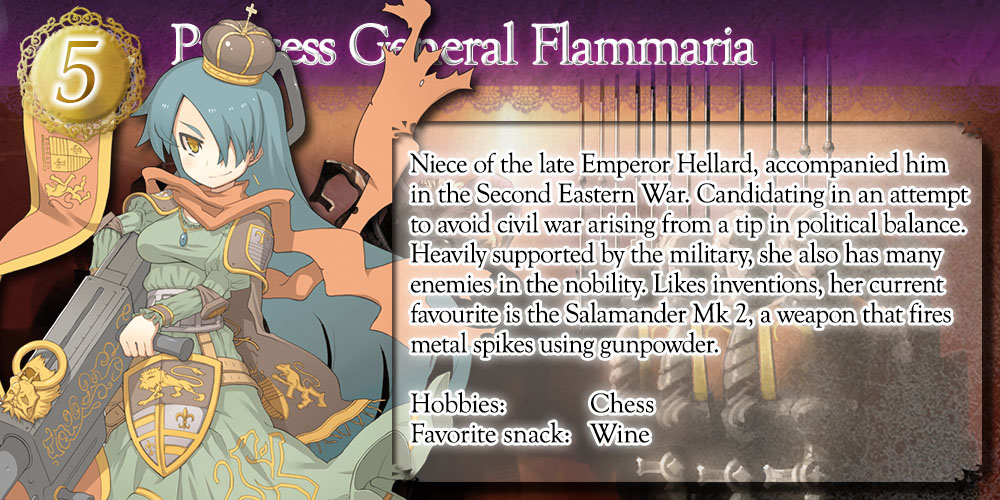 Princess General, Flammaria:
"Like chess, the ruling of a land comes down to strategy, resources, and timing. But, when all else fails, use force!"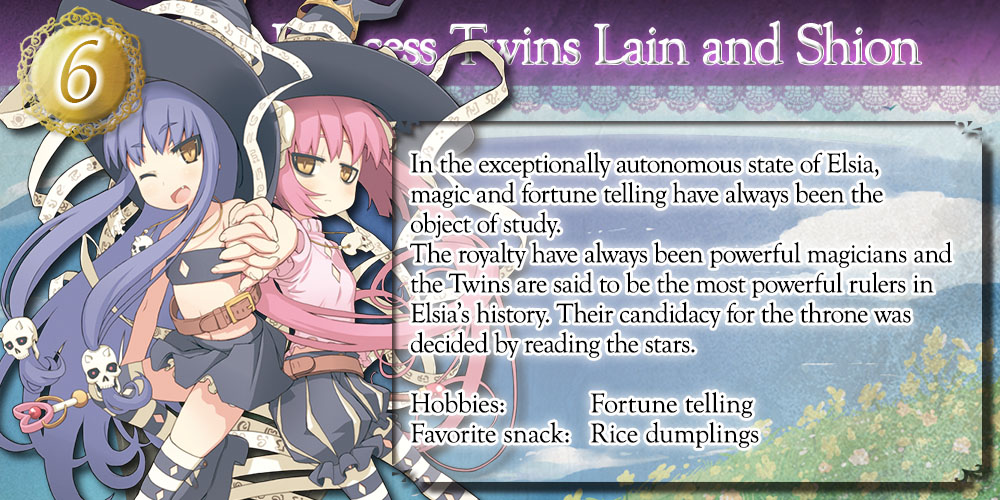 The Princess Twins, Lain & Shion:
"The fortune of the Kingdom has been fated in the Heavens above. And that fortune lies with us."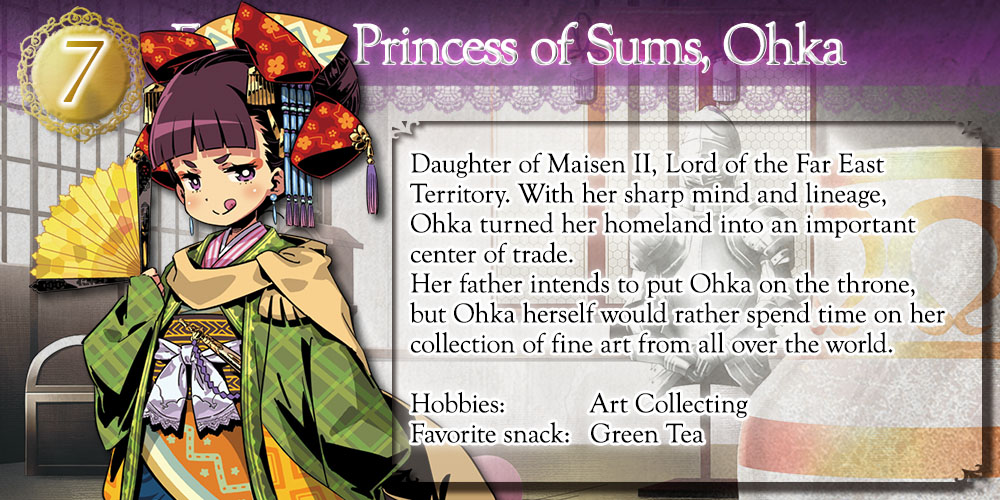 Far East Princess of Sums, Ohka:
"The true nature of foreign trade relies on each side offering their most important resource, coming to a mutually beneficial agreement. Such is the utopia I wish my trade routes to create."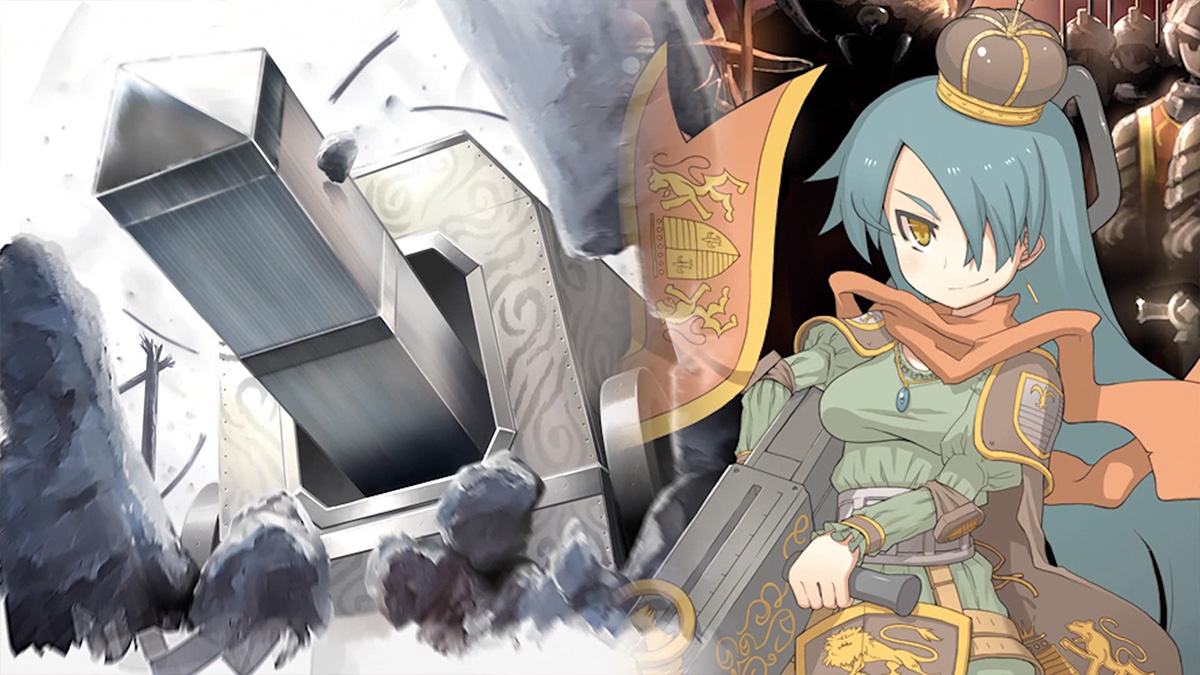 Join the Empire!
We've started a Discord server for the Heart of Crown community: Official Heart of Crown Discord Server Find matches, share strategies, and get to know the growing community! Show your support for your favorite Princess in #waifu-wars! We'll be running tournaments and events from here in the near future too! See you there!
This international indie project was brought to life through a Kickstarter campaign by Japanime Games that raised over $150,000 for physical and digital editions of the game in English. The physical card game was developed by Japanese illustration circle FLIPFLOPs, and Heart of Crown PC was developed by software circle illuCalab and published by Culture Select. Big thanks to our partners Japanime Games and MangaGamer.com, and all of the backers and supporters on Kickstarter-- this wouldn't have been possible without you. Thank you for supporting Heart of Crown PC!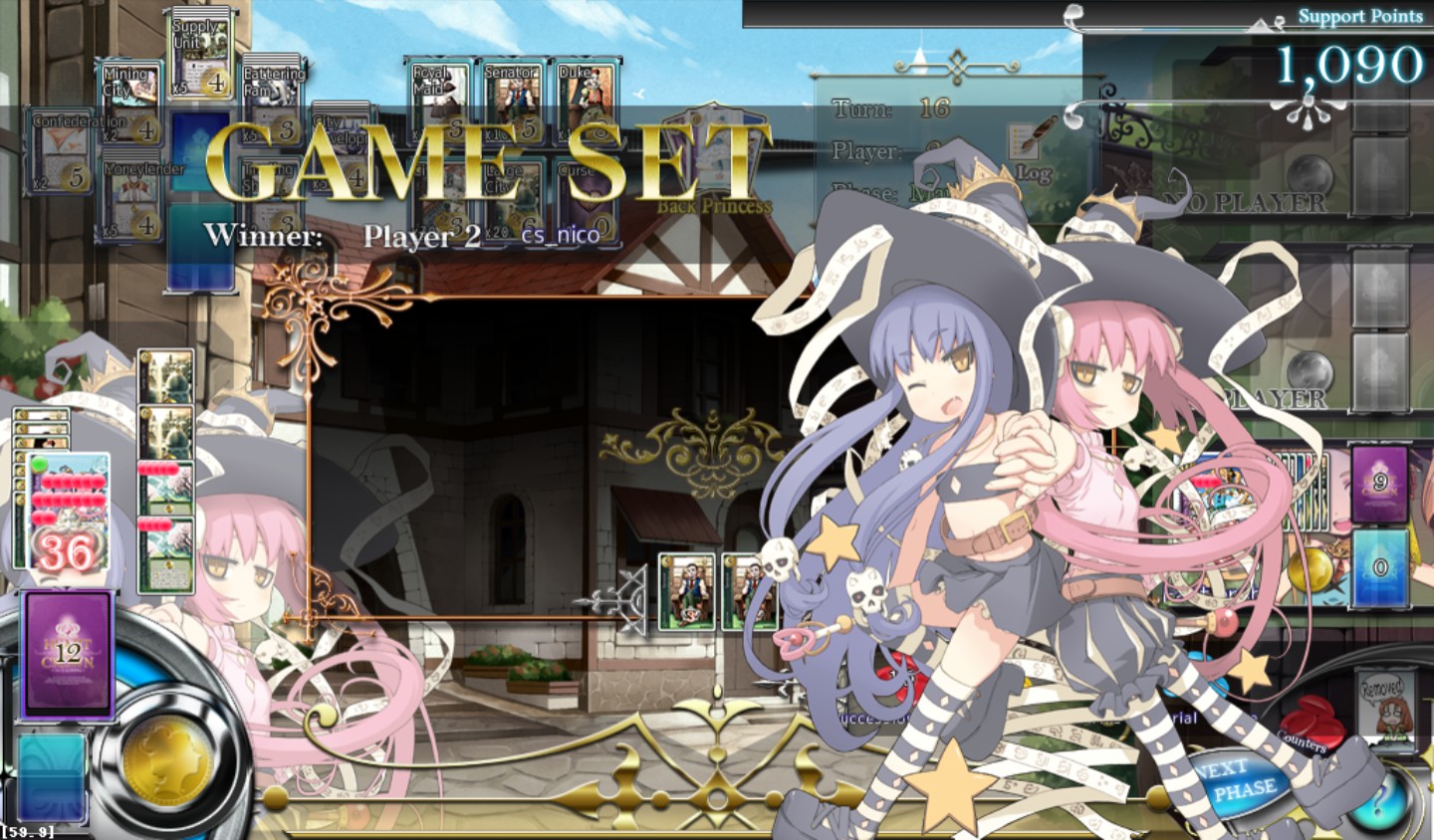 *You and I both know there are actually 8 girls in that header picture at the top. It's just that... Lain & Shion are magical twins so therefore they count as one Princess. We tried to tell them they couldn't run together but let's just say those skulls aren't just for show </not actually canon>