A small piece of modding is good public relations. Spreading the news about our mod is important so that we can develop a large community and make the experience more enjoyable to the players. That's where you guys come in! We have so far in total of three pages dedicated to spreading the word of our mod or giving semi-regular updates on its creation. In doing so we have created three unique buttons that help us do this job.
Our Steam Button: Invite all your friends to this group and get to being some chatty cathy's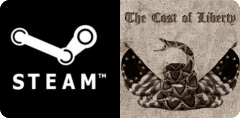 Our FSE button: This will connect you to our FSE (Flying Squirrel Entertainment) page in which you can join with the Napoleonic Wars community in discussing how great this mod will be, what you want to see in it and just having fun with the crew.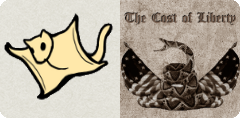 Moddb Button: Brings you here, this lovely place on Moddb.. Check for updates, comment, follow whatever it is you Patriots and Loyalists try and accomplish on this website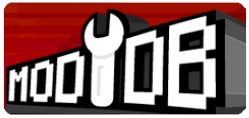 And of course these buttons are available if you want to use them for yourself to bring attention to the mod in your own special way. Please help us gather a large following so everybody can enjoy it and have fun.
-[TCoL Dev] PolarBeats