We are happy to bring you all a preview of some of the features of the demo we are releasing for Hazelnut Bastille this month! This demo will be freely available at release from our project site at:
The demo features around 30 rooms, carefully scripted to follow a game play progression that gradually introduces and teaches elements one at a time, and then combines them into a series of intense challenges toward the end. Players can expect highly tactical combat focused on timing, item use, and careful projection of the safety regions during each situation.
Enemy design involves combining simple and easy to understand behaviors into tricky new situations made harder by context, but which the player can fully understand at a glance.
The player can also expect a series of puzzles which build from simple foundations, to a fairly challenging climax.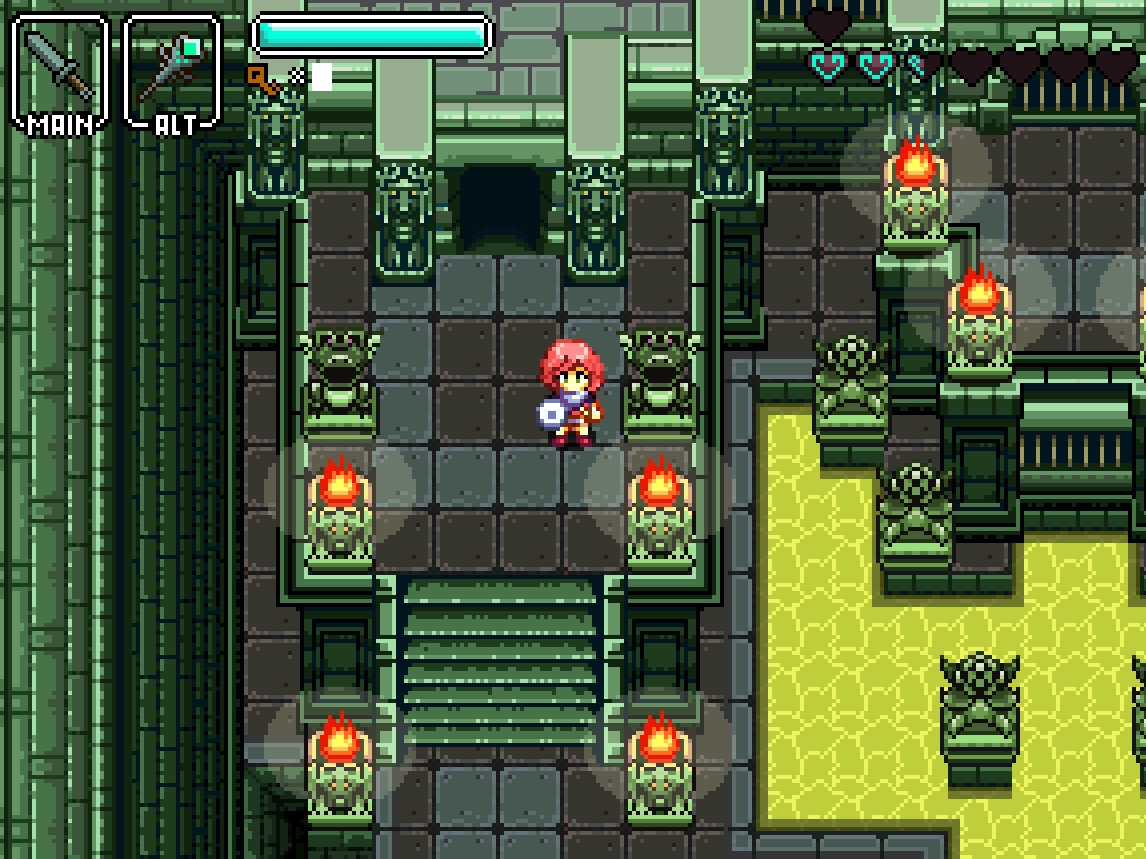 This room is a great example of our design principles: two very simple enemies, which have a very high command of space in the room they are found in, due to their ability to quickly traverse 3 tiles in an instant during their movement cycle. The player must project where the regions of safety will be 2 cycles in advance in order to avoid harm!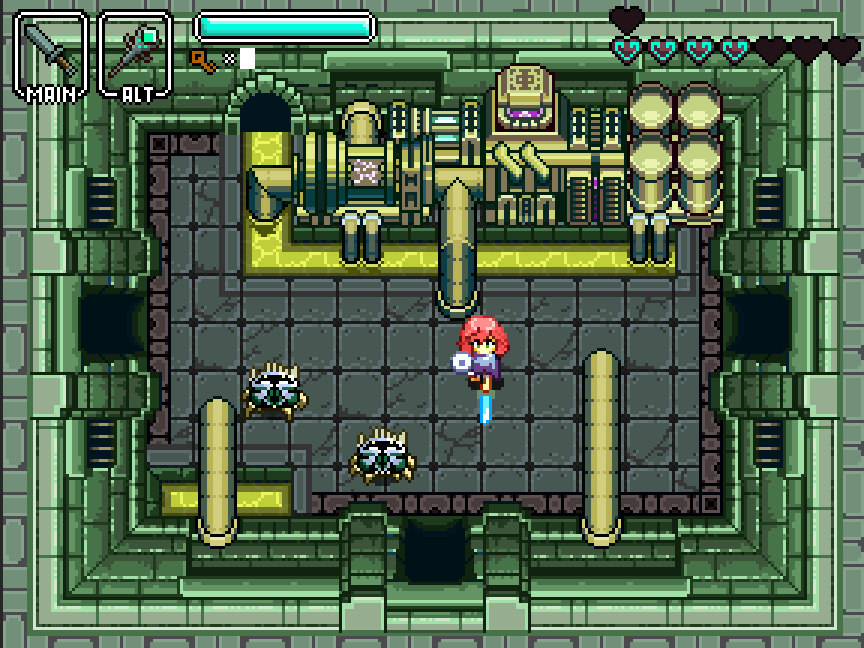 One of the early puzzle spaces: electrical overloads impede passage here, unless the player figures out the proper placement of the diversion block necessary to pass by safely! This will be a necessary skill invoked later, several other places.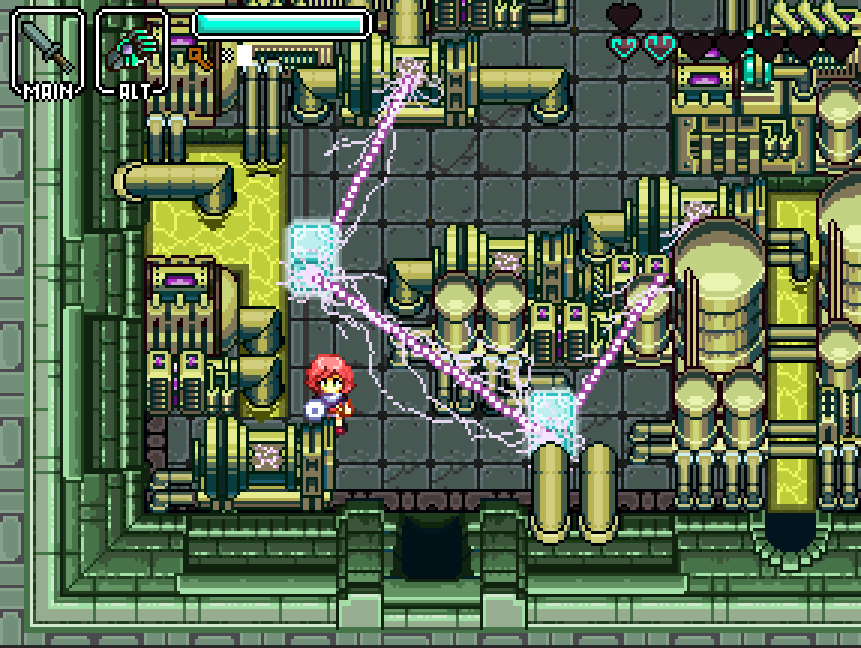 An example of a basic transition space with several hazards which must be properly timed to avoid; this room is much more perilous than it may first appear!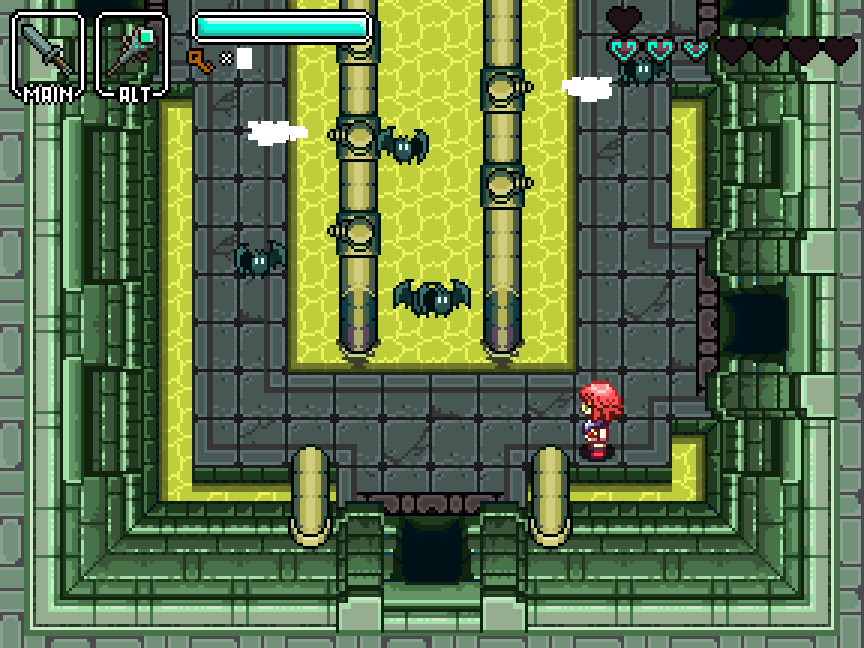 Another of the early introductory puzzles: this room presents the player with 3 new mechanics elements, in a way way which is both easy and direct to comprehend, but also tests for understanding before allowing the player to advance. It is necessary to be sure the player grasps the simple mechanics early on, because it allows us to throw them into much more involved situations later on, as we can be confident they already know the basics!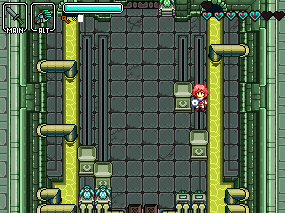 The entire experience culminates with an epic boss fight which takes space in a very confined space, where the player must demonstrate everything they have learned over the course of the dungeon sequence in order to come out on top!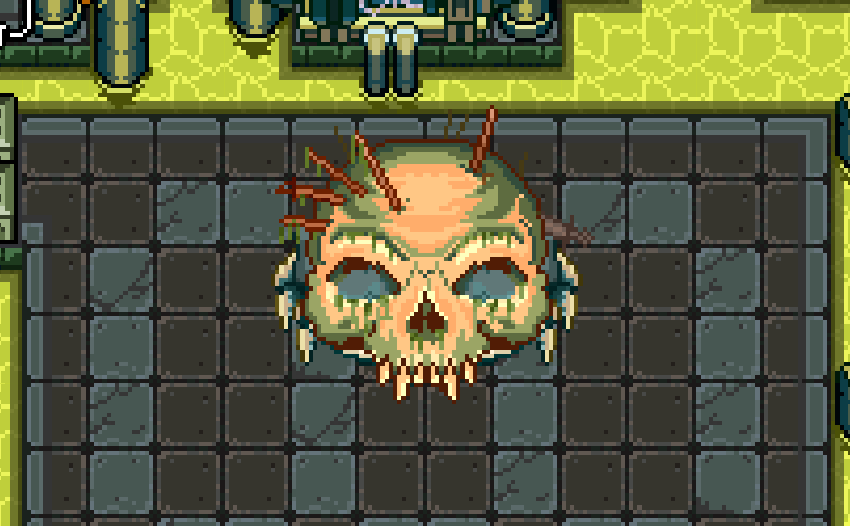 We look forward to release this month, and showing all of you what sorts of experiences we have in store for the full production!
Thanks for the interest, and if you would like email updates about development and milestones (including the release of this demo!), be sure to subscribe at: