First thing first, Happy New Year 2017! Let's make this year greater than the previous. (not so hard imo)
The work on the game was really slow lately, especially cause i'm daddy, but i managed to finalized few things. One of those, is the poster, or the cover, of the game, so here it is: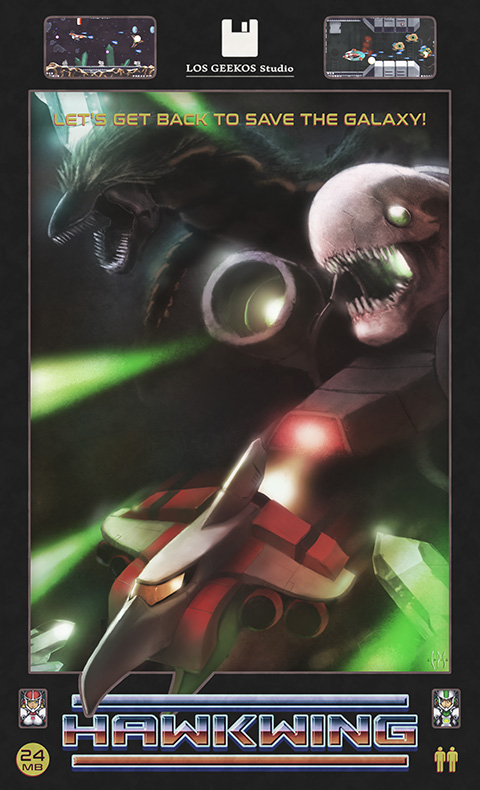 Obviously, you can feel the old arcade direction we take with this project. The illustration was done by artist Christophe Sonesaksith, he did a great job capturing the essence of the demo, i really feel it could've been a 16 bit era box illustration!
I personally did a few sketches for the project myself, and i was planning to use these as a cover base before Chris proposed his collaboration.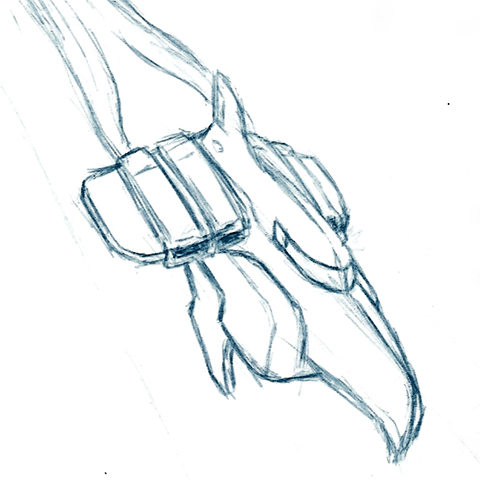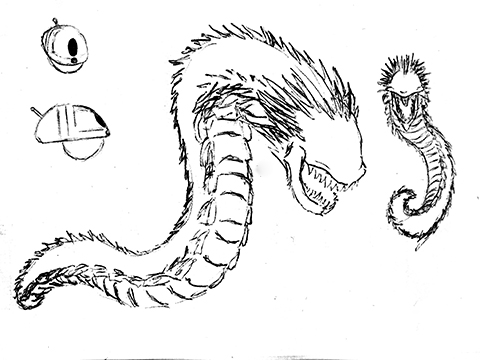 Far from his incredible work, i admit. :)
Another good news, is that we have few tracks ready to rocks the game, made by Thomas Casamento from The One Man Army Game Studio. The guy did amazing soundtracks for his two previous games Overdriven Reloaded & Jimmy vs Zombies, and accepted to work on Hawkings OST.
Hawkwings OST is a bit different, as i wanted it to sound like it was made on an old ***Megadrive / Genesis*** hardware, you can listen a sample (still WIP) here:
All in all, the project start to have a real identity! What do you think about all of this?
Cheers, Greg. :)