I'm sharing more images. Would be nice if I added loads and loads of other interesting textures like clouds and a skybox because it looks too abstract but I am happy with how this first level is panning out gameplay wise. I have laid down plans and files to finish the rest of the kind of mod I want with it's story and etc, but I just want to get to work and to mindless create the project and hopefully it will help me take videos and screens and to post a steady stream of news regarding to the mod because I think that it's helps get the message across quicker and TO ACTUALLY DELIVER A MOD when I post news regarding the project.
I plan to add a skybox with an island graphic beyond that bridge, just saying that and posting this, we all know that's going to look good. I will work on that. I actually had to upload the video because trying to explain it and not seeing it for yourself wasn't good enough, so there's the video.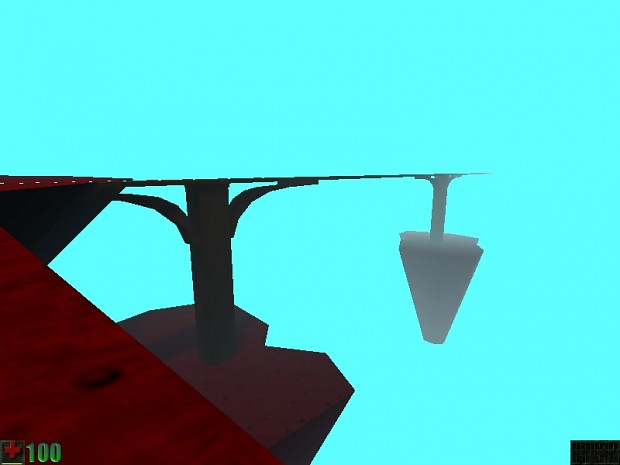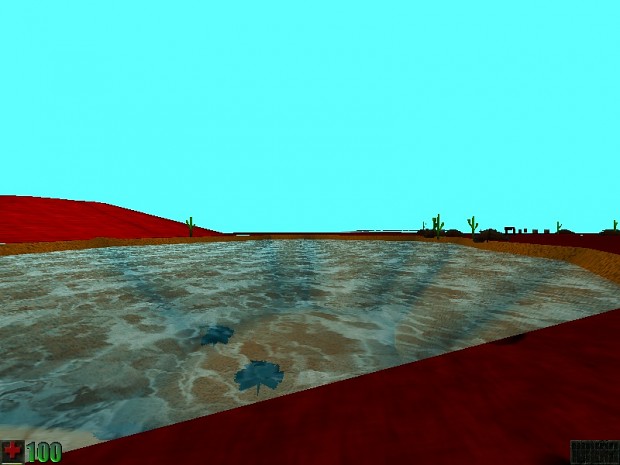 Maybe a bit more detail beyond this oasis. Ahhh water! Okay no one cares!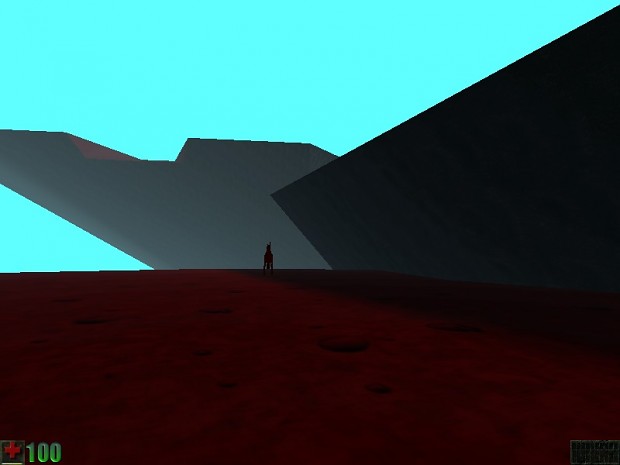 Again, I had to put footage as a video to show off how it feels to walk around platforms such as these.
Another level in the game. I actually taken it from my previous mod but the gameplay will change and I've changed the textures to make it feel more Unreal and weathered as the previous textures found in the previous mod were plain and very boring.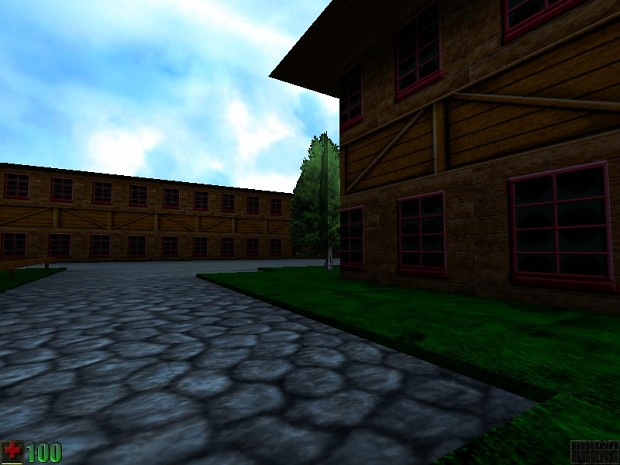 ... and a few more detail here and there like those wheels for example.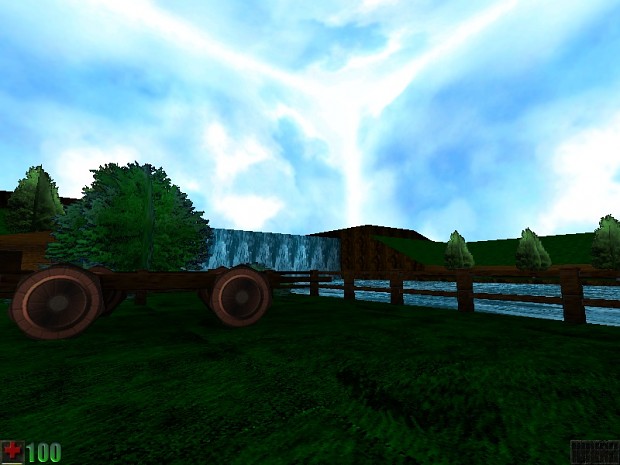 With the floating island idea crossing wild west idea, I am having alot of fun putting elements like these across into my levels. I try not to make it Steampunk, because I want to put that aside for someone else out there but maybe one to two moments where it has some steam technology, but not to get it in the way or anything.