FEATURES:

Compete against your opponents in quick and easy 1 minute rounds...
WORDS ROUNDS - Make as many words as possible from 7 random letters.
NUMBERS ROUNDS - Reach a target number using 6 smaller numbers.
CONUNDRUM ROUNDS - Solve a 7 letter anagram as quickly as possible.
Top Scores and Player Statistics...Statistics are recorded, and you can view your opponent's profiles, so you can check and compare how well you and your friends have played the game!
Earn experience points, level up and earn badges when you play... Complete a game and earn XP points and challenges! Earn badges and level up with XP points! Play for long enough and you might just earn the title of Supreme Master and be awarded our Special Golden Badge!
Facebook Integration... Log in with Facebook to invite your friends to play and share your challenges.
Teaser Trailer:

Screenshots: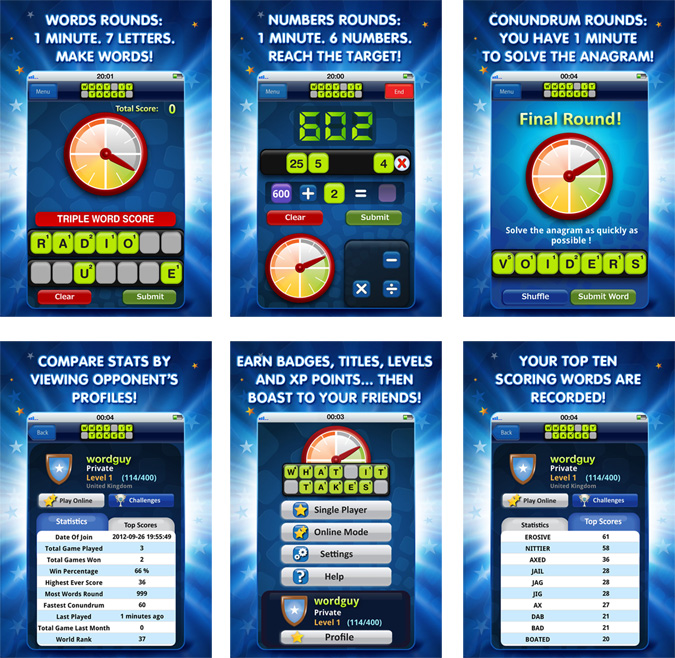 To keep updated and get notified when the game is released, please follow us @WhatItTakesGame on Twitter or like our Facebook Page.
There will be a free version of the game released at same time so if you like your words and numbers games there's no reason not to try it. We love words and numbers game and we've built one that we know everyone who tries it is going to love!