Today's the day!
As of right now, you are able to purchase Haunted (A Slip Story) on itch.io.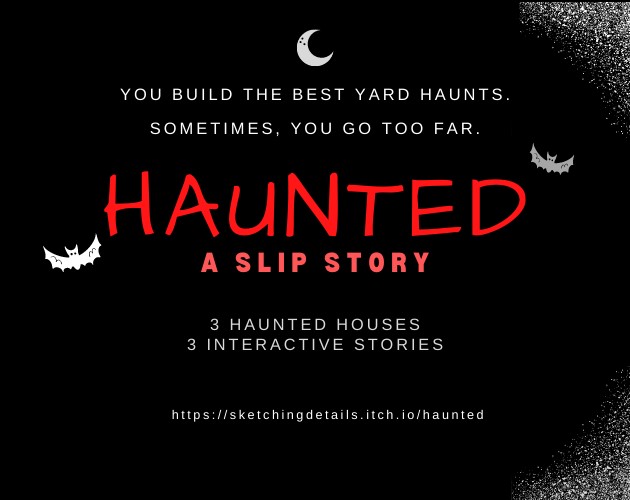 This is my interactive weird fiction collection game about building a haunted house. You decide to center your new haunt around one of three styles of pumpkin. Each pumpkin—classic orange, faded jade, smooth rouge—leads to an entirely different haunt with different stories about building props, different artwork, and different styles of horror. When you finish one haunt, you can go back and try another, but you know more than you should if it was truly a fresh start. Haunted changes depending on how you choose to interact with it.
Haunted features over 80 original mixed media illustrations and an original soundtrack created by me. There are also 39 different combinations of branching narrative elements depending on how you choose to interact with the story. What you know, what you think, and what the game looks like can all change depending on how you navigate the story. Choose wisely.
That's just one way to experience Haunted.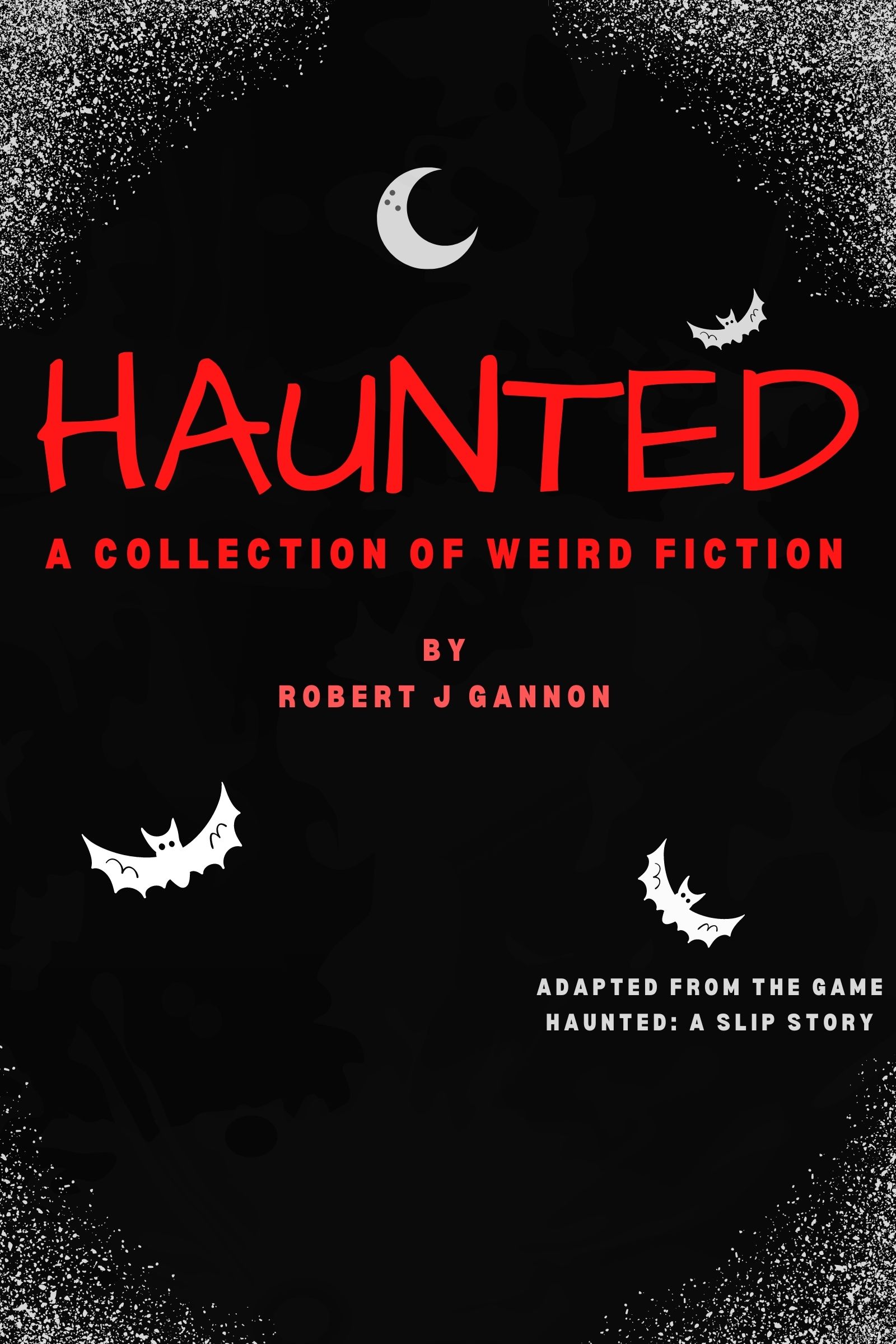 I also created an adapted short story collection called Haunted: A Collection of Weird Fiction. This brand new collection features six original stories inspired by the yard haunts and props featured in Haunted (A Slip Story). It's an expanded universe presented in one of the potential paths of the story. These six stories introduce new characters, new scares, and new possibilities to a world where anything can happen on Halloween.
And don't worry: the six prop build stories featured in the game are still available in the Haunted collection. They're featured in an appendix in the back.
This is my first original fiction collection since 2013's Take Out & Other Stories: A Collection of Weird Fiction. In case you were wondering, last year's new edition featuring original illustrations was some of the early experimentation for what would become Haunted (A Slip Story). Every good book deserves a map, but some stories are better told with illustrations like a chapter book.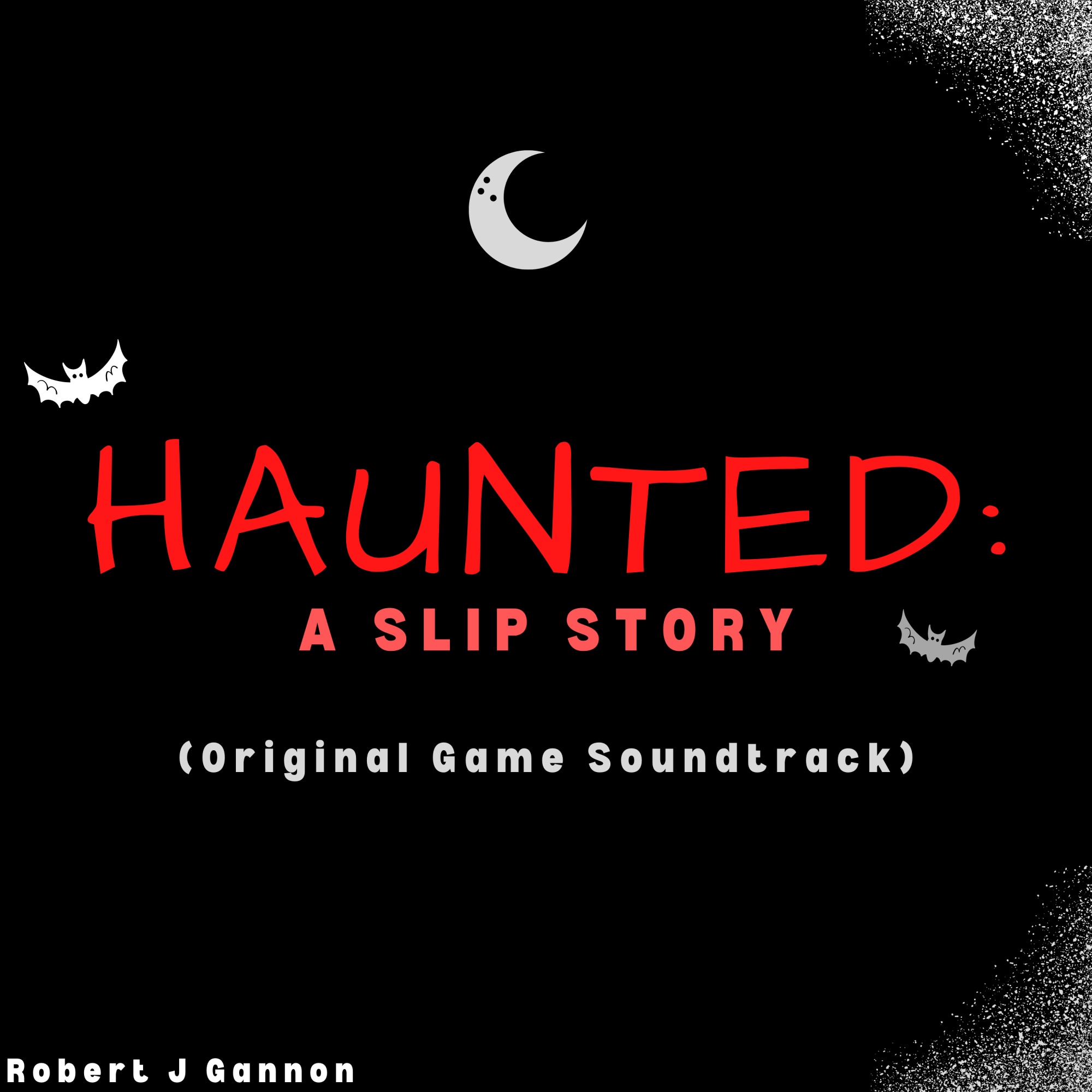 You can also pick up the original soundtrack to Haunted (A Slip Story). These four instrumental tracks shift throughout the game as you enter the various haunts. I've already folded them into my own Halloween mixes and will be playing them from the hidden speaker in my haunt on Halloween night.
I'm extremely proud of the work I put into Haunted (A Slip Story) and I hope you take the chance to enjoy the game.
The game costs $2.50 on itch.io, though you can pay more if you're feeling generous.
If you pay $6.50, you also get the soundtrack.
If you pay $11, you also get the short story collection in DRM-free ePub and PDF formats.
The soundtrack is also available for $4.00 on Ko-fi and is streaming on Spotify, Deezer, Tidal, YouTube Music, and Apple Music. More platforms coming soon.
The short story collection is also available for $6.00 on Ko-fi and on Smashwords and Kindle. More services (Barnes & Noble, Kobo, etc.) coming soon.