So what's new in the newest demo? Lets go through new features and content:
New Difficulty Modes
Watching you play and experience our wholesome puzzler during EGX gaves us priceless feedback on how you play, what you enjoy the most and what kind of puzzles are most challenging and engaging. For the first time, we are introducing difficulty modes - Easy, Medium and Hard - so that more experienced players get a more challenging experience, while puzzle newbies and players not acquainted with genre get a pleasant onboarding.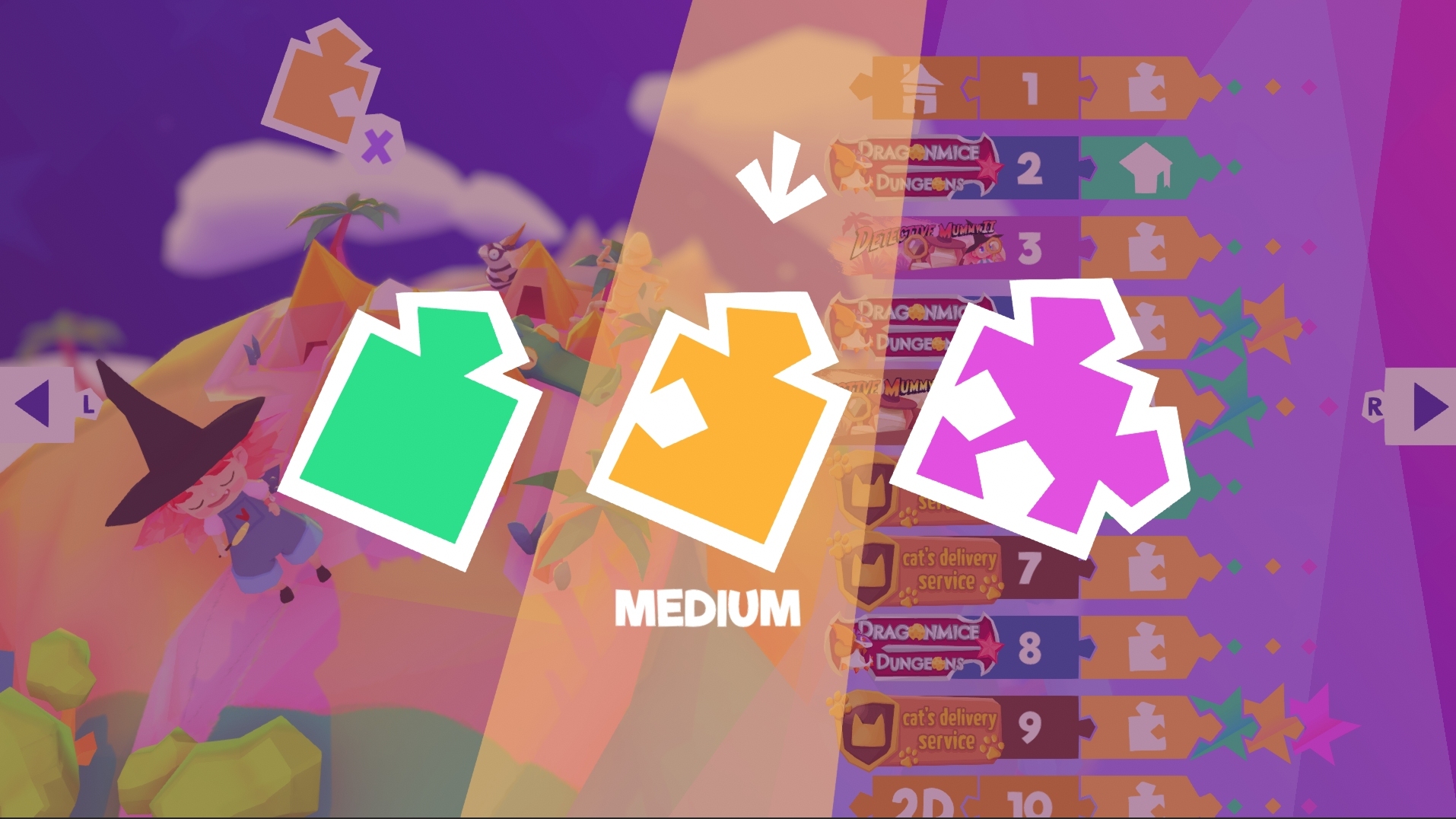 New Mini Games - Spot & Memorize Objects
While tile-based gameplay remains the heart of Harmony's Odyssey, we are still improving existing mini games & adding more outstanding types. We are greatly influenced by riddles and offline puzzle games from our past - Rubik's cubes, memorization and spot-the-difference games available in old paper magazines from our youth. Two new mini games available in this new demo are just about that with one exception - a photo is now a living fantasy diorama filled with treasures to find and puzzles to solve.




Harmony is here!
We added Harmony to appear in certain levels and react to players actions and the way he is solving a level. She would frown or smile and react in different ways accordingly and is surely helpful if you get stuck in this tangled, fantastic world!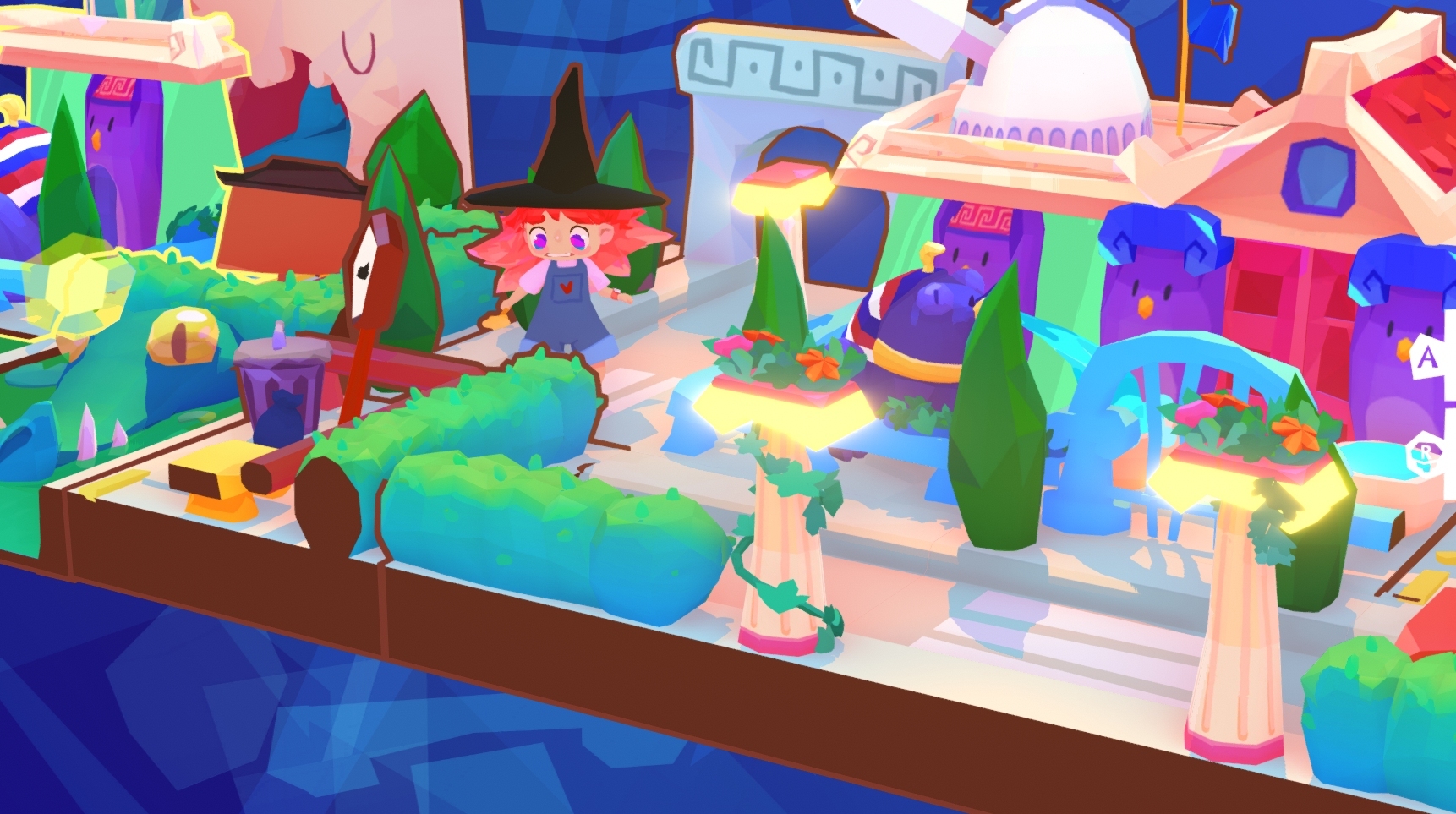 Gameplay changes and quality of life tweaks
We are constantly working on level design in our action adventure mini games - Cats Delivery Service and Dragonmice Dungeons. The idea is to make the gameplay challenging but at the same time we want to present players with different types of traversal, collecting treasures and discovering new ways to better your records. One of the new tweaks is the rediscovered bascule bridge presented below: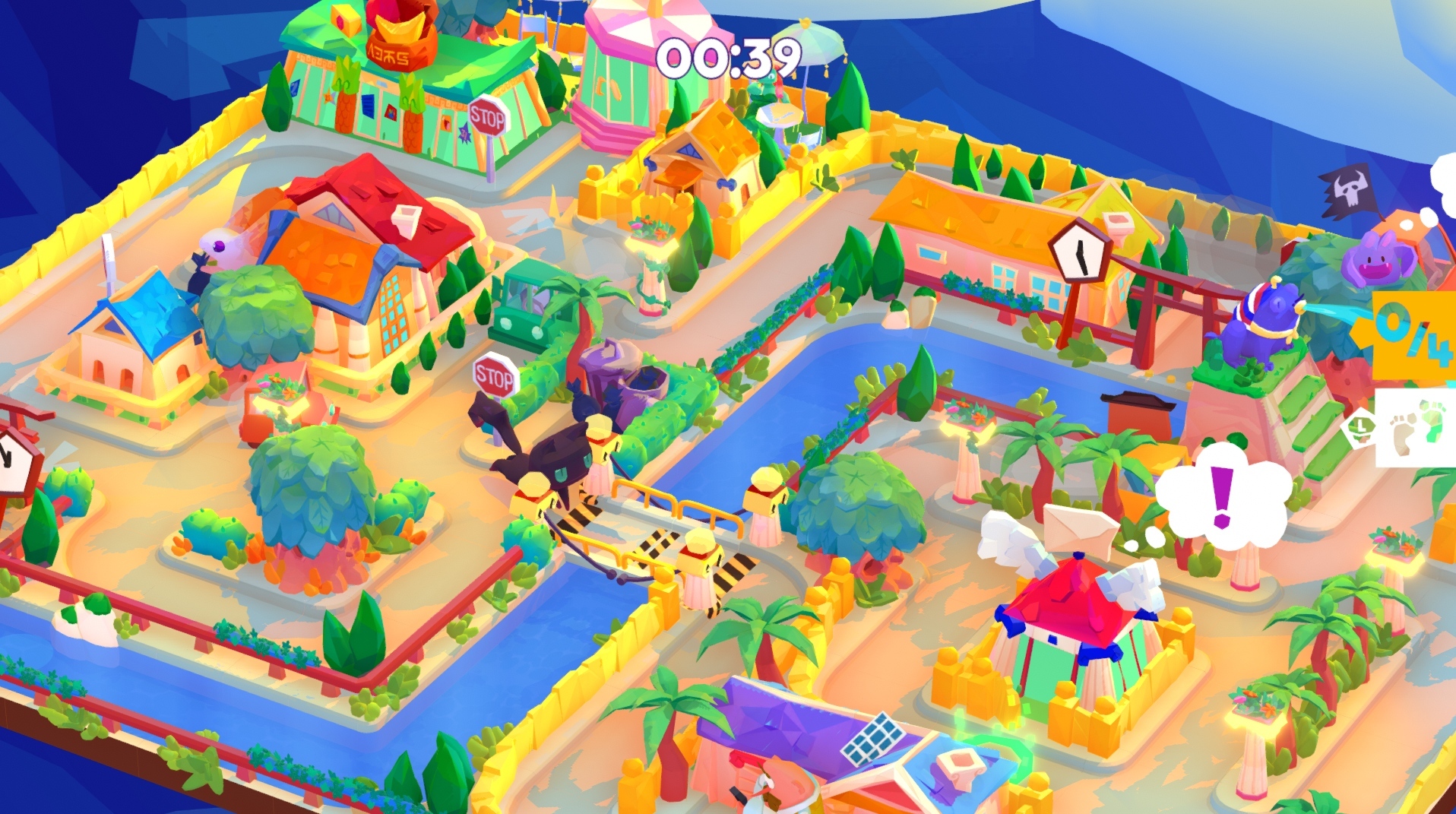 Improving the overall experience and making gameplay pleasant, relaxing and as enjoyable as possible is the ultimate goal for us. Harmony's Odyssey features rich, colorful dioramas and one of the newest additions are.. curtains! That's right - now each completed level is accompanied by possibly one of the cutest animations of all time - a dragonmice together with his bat-bud dragging these red Hollywood-like curtains! Check it out here: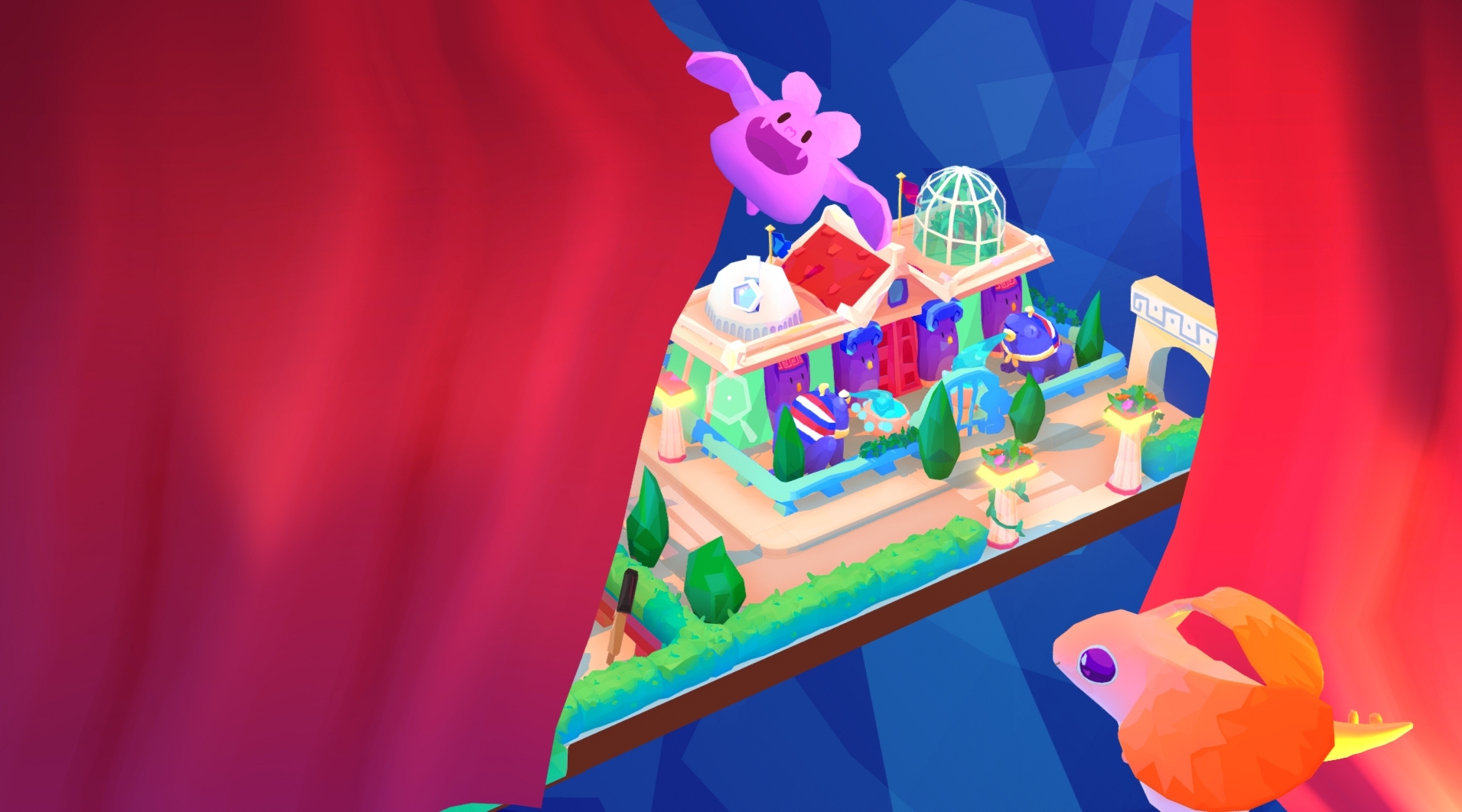 Full v3.0 demo patch updates:
Two new mini games: Spot Objects and Memorize Objects
New difficulty modes: Each level will now be playable on Easy, Medium and Hard
New tile type: Locked tiles that are placed correctly from the start and impossible to swap
Introducing traps to Dragonmice Dungeons Mini Game
Improved visuals, outline and tile animations
Improved tile presentation and visuals that no longer impact colors that much
Added HDR support
New UI for more advanced scenarios in Cat's Delivery Service mini game
Improved UI to showcase new difficulty settings
Cutscene icon added after the level is completed
Added river transport and bascule bridge to Cat's Delivery Service mini game
Harmony now reacts to some user actions while solving levels

Last but not least, we'd like to give you a glimpse of Harmony's Garden, another exciting feature that we showcase in details soon. It is yet another addition to Harmony's Home, that we revealed in one of the recent announcements. You can feel the earie evening atmosphere in the air..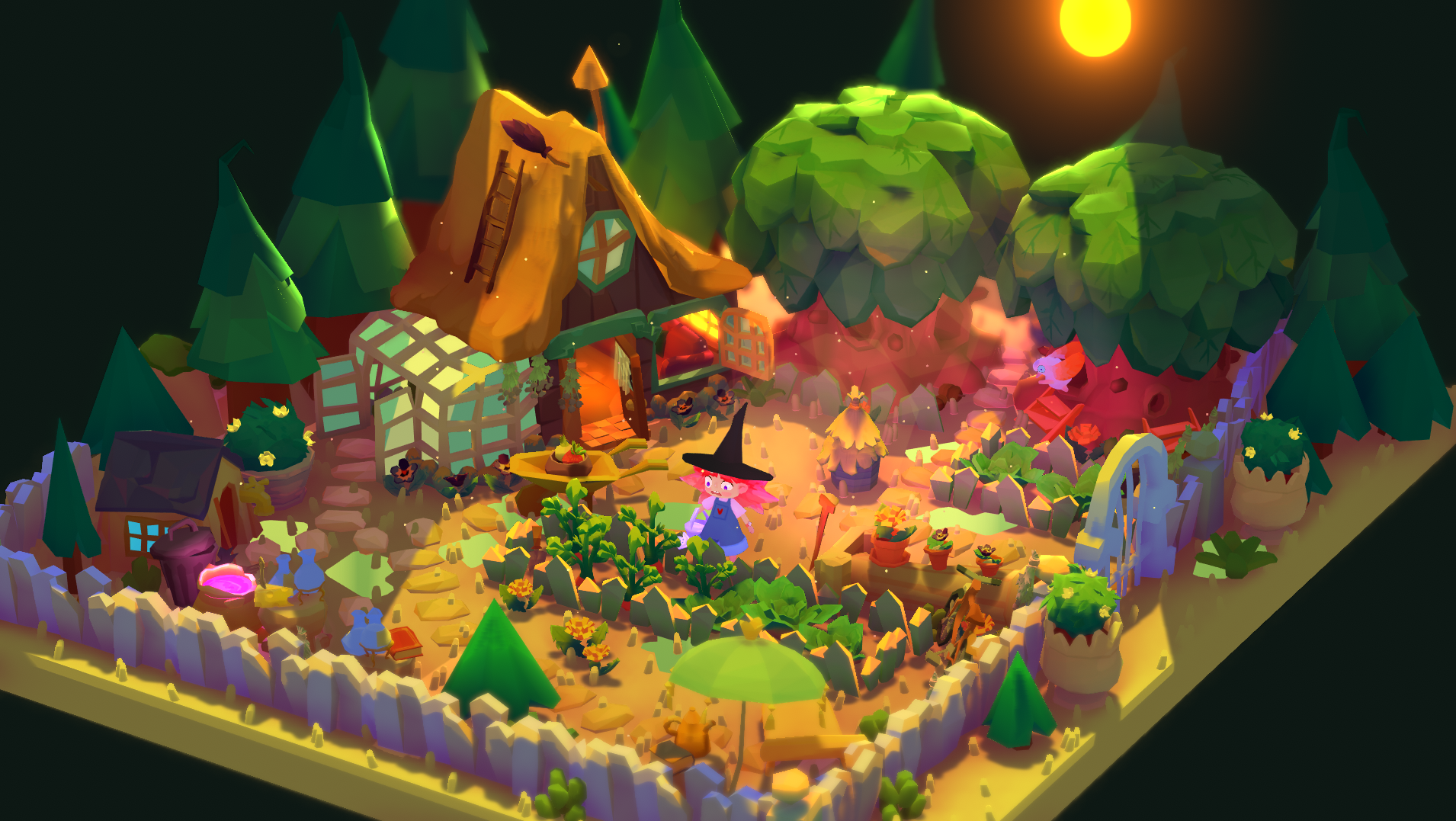 That's it for now! As usual, best way to support our journey is to follow us on Steam here and of course add Harmony's Odyssey to your wishlists if by any chance you didn't ;)

Don't want to miss any news? Follow us here:
Harmony's Odyssey website: www.mythicowl.com
Reddit Reddit.com
Facebook: Facebook.com
Twitter: Twitter.com
Instagram: Instagram.com