The 1.5.0b release is mostly a massive code cleanup featuring:
Speed optimizations!
Better performance!
Rendering improvements!
Significantly higher framerates in large battles!
Runs better when u plays it on ur PC!
Better performance again!
One of our visible accomplishments this release was the addition of non-terrain 3D objects to the rendering engine. This paves the way for bustling cities with buildings and fountains and fruit stands to knock over. Here is a new Tower War map featuring our latest in vertical ambulatory technology: stairs!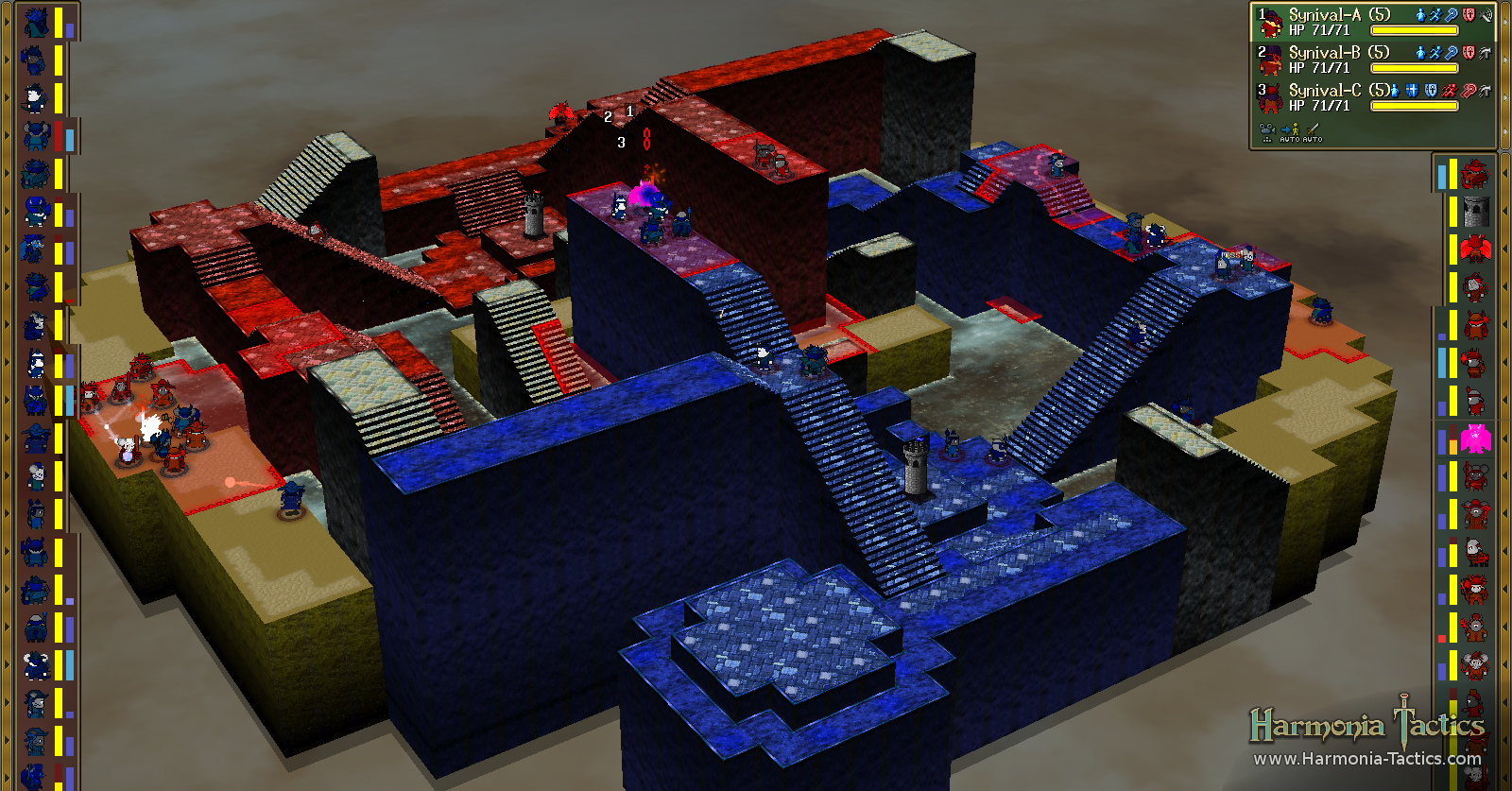 When you need to get up somewhere while not Spider Man, remember Stairs (Down stairs coming in 2016).
This is our last planned public release before the Kickstarter. Oops, did I just say that? Oops, did I just screw up that fake half-blab because it was already in the title? Oh well...
Kickstarter is coming
Harmonia Tactics was always intended to be a game where players could explore, build their team, join forces, and face-off against powerful armies in an online battlefield. We've been expanding and tweaking the game engine for years now to create the perfect model for this online game, and now the time has come to finally finish it.
Our team has grown, and we've come as far as we can without funding; they keep bugging us for food and electricity and stuff. The groundwork is there, now it's time to produce the art, design the characters, write the music and the storyline, and fill out the world to create the marvelous and harrowing adventure we envisioned. With proper funding, we can work full-time to produce this stuff and finish the game for a December 2015 release!
The Vision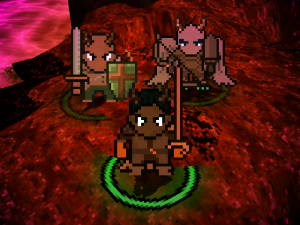 The finished Harmonia Tactics game takes place in the realm of Harmonia which has come under siege by the extra-dimensional corruptive force known as The Dissonance. The procedurally-generated world is divided into regions in which dominance shifts back and forth between the two warring powers. Players take control of small bands of different types of soldiers and collaborate to oust the invaders in a series of tactical skirmishes. Liberated regions allow access to higher level areas and new quests, but will slowly fall back under enemy control if left exposed for too long.
In addition to assaulting enemy holdings, players will also be faced with various Encounters, which appear in the world according to the type and density of the region they're in. These range from bandits to Dissonance forces, to helping some chef make a tasty dish.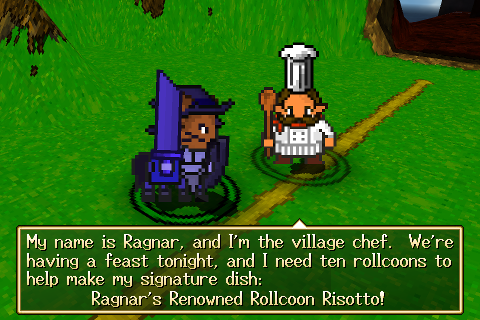 C'mon guys, Ragnar can't do this by himself!
We also have lots of PvP stuff planned: Skirmish, Capture the Flag, etc., as well as some single-player adventures depending on what funding goals we reach.
Kickstarter begins on March 23rd, so if you're at all interested in seeing Harmonia Tactics come to life, please give us a hand.
Full details at Baroque-creations.com.