First off: Huge thanks to everyone who has helped us track down bugs and anyone who has supported the development of the game by purchasing it!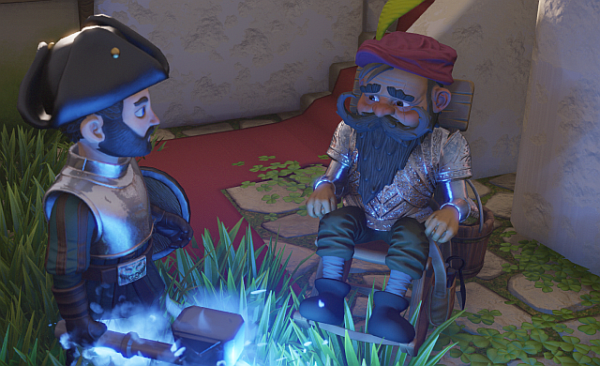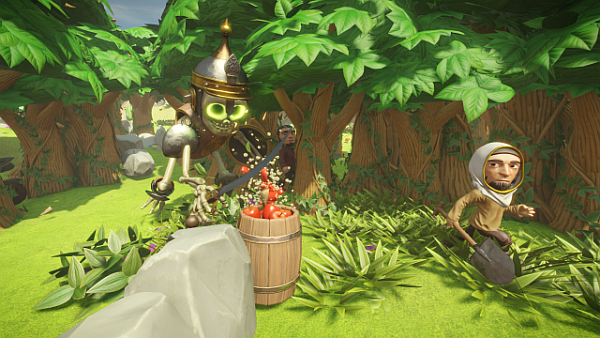 WHAT'S NEW IN RELEASE 7
The second iteration of the new erosion based terrain system with better biome distribution
Landmarks prefer to spawn far away from specific biomes: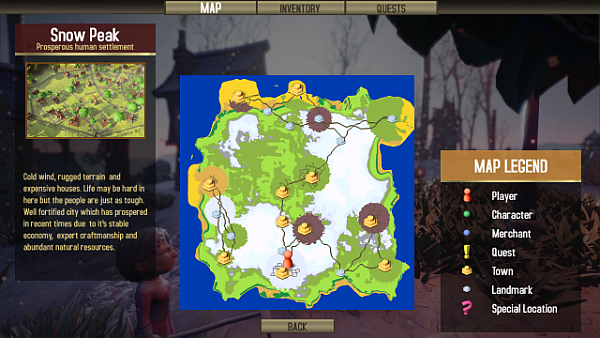 (here you can see desert locations avoiding the snowy mountains)
New variants of villagers with different face shapes, facial hair, outfits and items: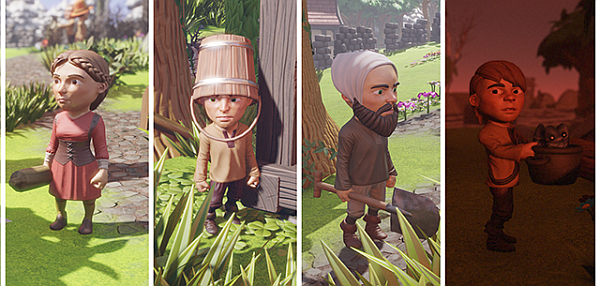 (anyone want a digging ability for the shovel? the terrain is dynamic after all)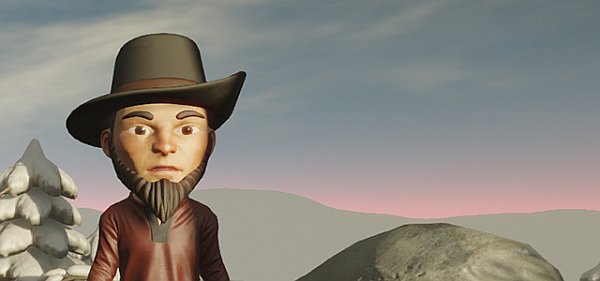 (for now you can only take the hats from dead villagers, but later they will be added to merchants' inventory so you can buy them without looting villagers)
Tighter combat movement for the player
More characters added to the story generator: Bandits, Skeletons, Goblin Kings get random generated titles, names, money amount and items. We plan to make quests for them as well: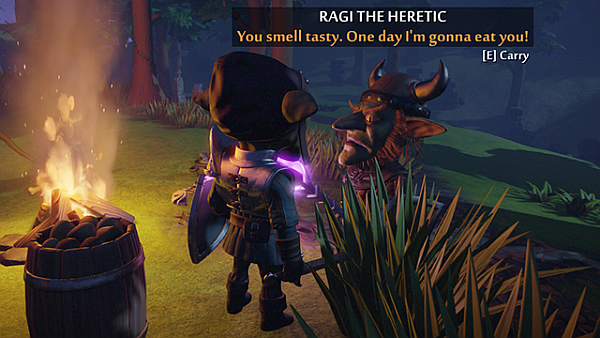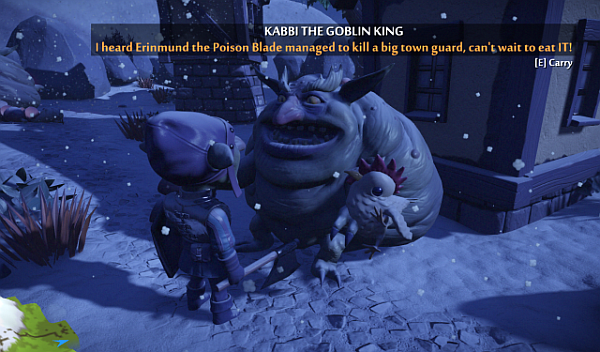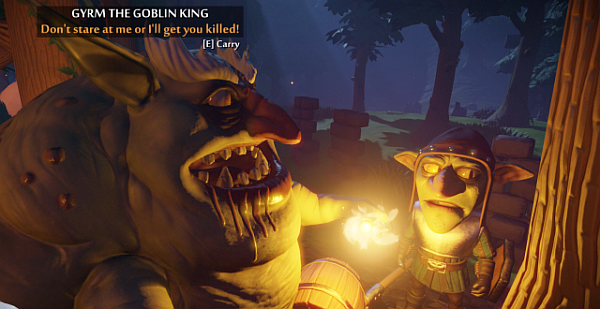 (the goblin captain and king have dialogue if you walk up to them in a disguise)
Added travellers on the road. It means villagers, bandits, animals, goblins and skeletons can spawn on the roads. The next trick is to teach the AI to travel along the roads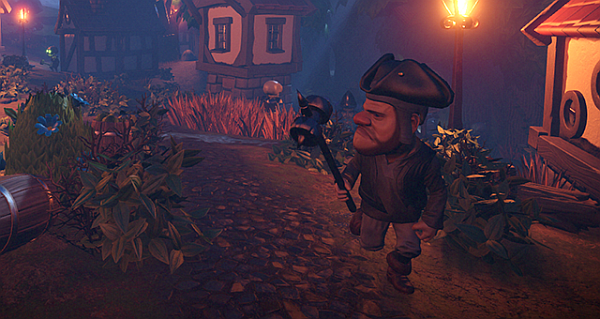 (new bandit enemy)
Villages have gate socket where they can spawn a gate: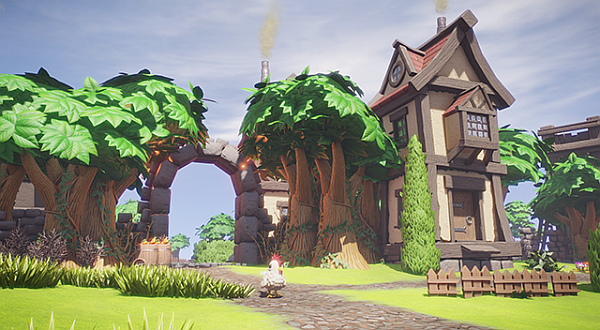 Added a new quest type: landmark-based quests that are visible on the map and the quests screen
Transparent edges on the minimap so it won't hide as big portion of the screen
Some improvements to the map screen
Much requested graphics toggles are available in the options menu: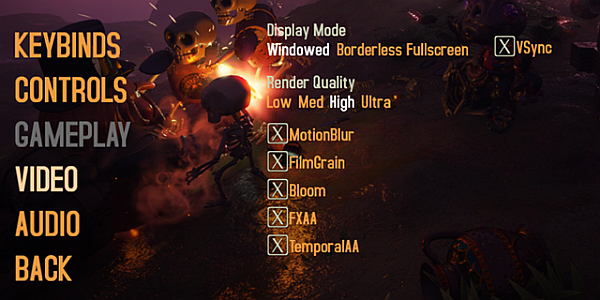 Longer draw distance and more grass (which is cheaper than the old grass because it's made of larger patches and thus doesn't blow up the entity count):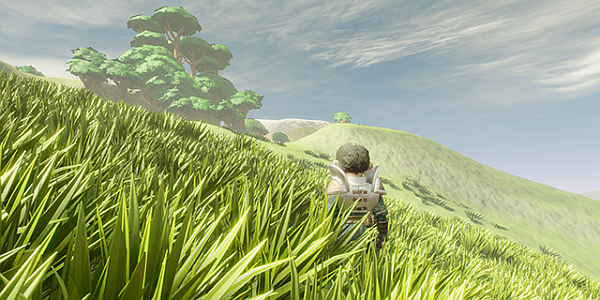 (we will probably add options to control the draw distance so slower computers will have a better performance)
Better world borders and houses no longer spawn inside water: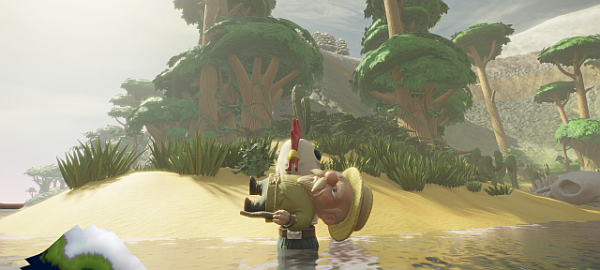 (the chicken man is taking the old man for a bath)
The first 10 000 entities are spawned when the world is first generated which should help with the missing objects in the beginning.
New throw meter which shows how strong the throw will be
Improved the clouds system. In addition to the planar particles there's a sky dome with another tiling bitmap:

KNOWN ISSUES
Occasionally the game will look weird when you start it. This is a bug in the loading of shaders and you can resolve it by going back to the main menu and back into the game. We are working on a fix.
Level up effect still doesn't scare off all enemies so sometimes you still take needless damage.
Physics materials can get messed up sometimes which can cause the characters to stop moving.
When two roads are spawned right next to each other it can create two intersecting city gates.
NPC AI is starting to reach it's limit on how well they can navigate in the world, we'll need to improve it.
Roadside grass was finished just after we submitted Release 7: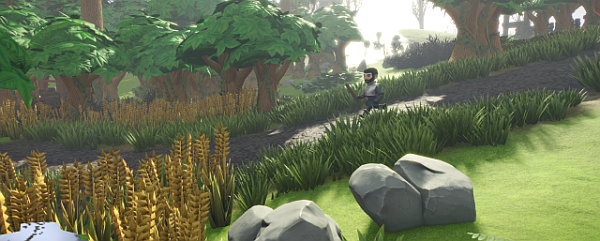 We're heading to Xmas holidays so there will be a short break without updates. Happy holidays everyone!
Cheers, Hardland Team!