Hey all! Happy new year!
It's been ~2 months now, since I last posted an update. Whoops! :S
As we're in 2017 now, I decided to write a new article with all the progress from the past couple of weeks! Checkmate has not received that many updates from October up till November, but I finally got back to the project and changed/fixed quite a bunch of stuff!
Let's delve right into the updates!
---
Visual overhauls
This one is the first (and most important one) on the list of new things. I've rehauled a bunch of shaders, added some texture here and there and added a bunch of new postprocessing effects, such as bloom, ambient occlusion and colour correction.
Have a couple of tasty screenshots: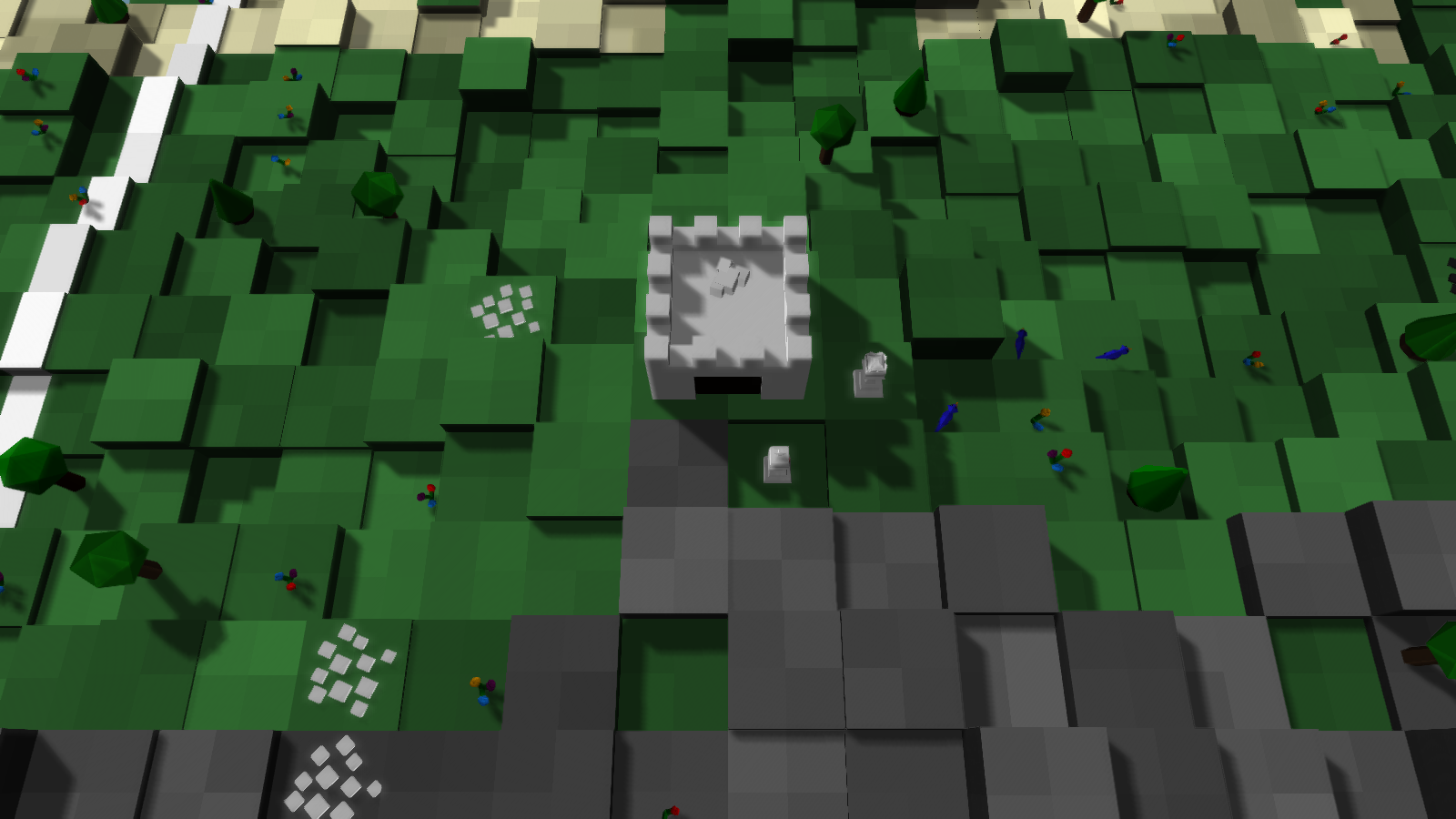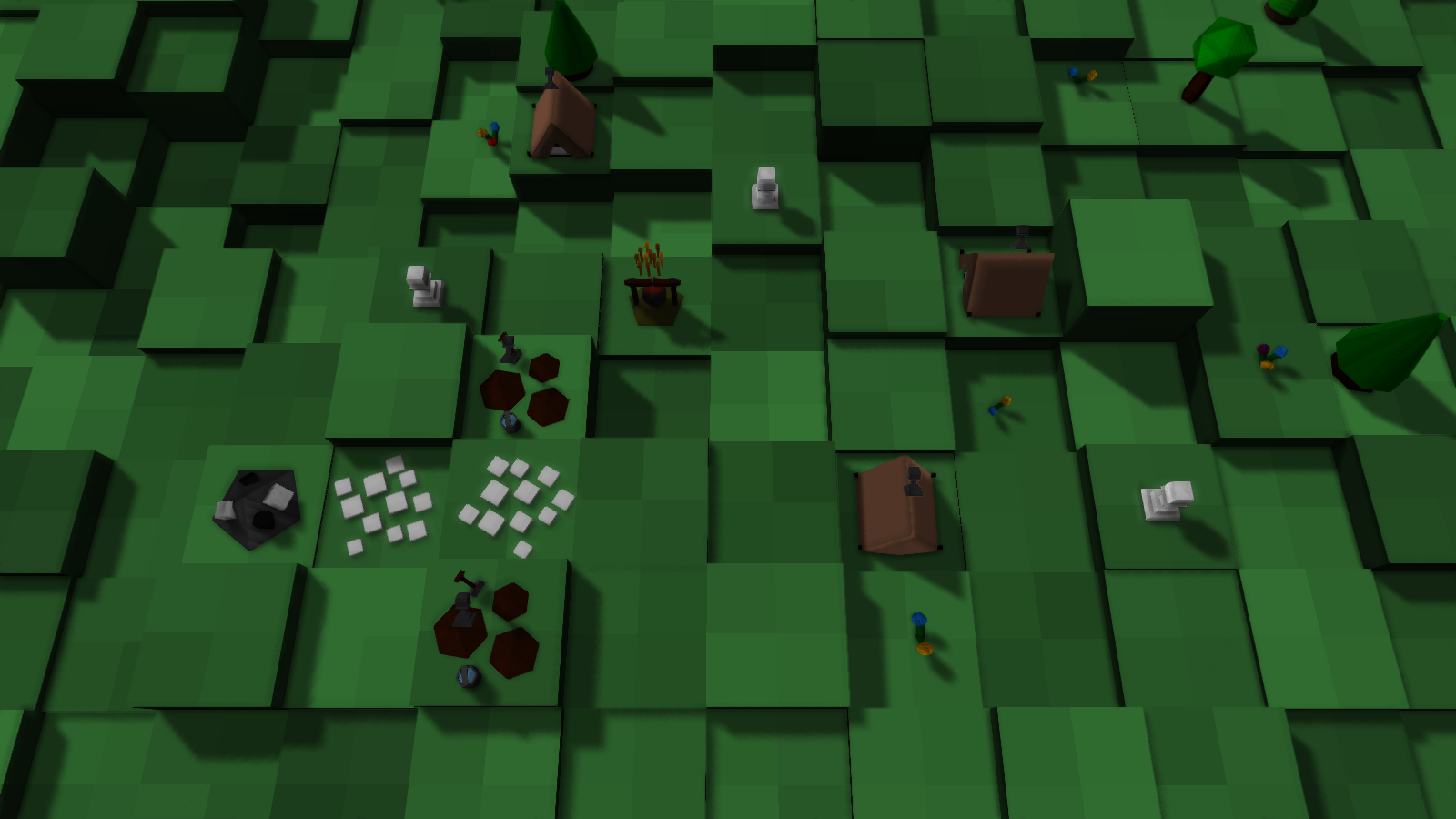 I've also lowered the height multiplier slightly, which makes the world a little more flat. This gives a better feel to the board, instead of having these massive height differences. The height multiplier will remain as an option however, so you may always play with it, if you want to!
---
Classic mode adjustments
This mode started out really slow and I wanted to do something about this. I've added a couple of things, and removed a couple of things in order to try and make the opening of the game more engaging and interesting!
Firstly, I removed the barbarians. They were simply a pain, because they kept triggering turn-based, when in reality, there was no real need to do so.
Secondly, I added artifacts! These are small collectibles which you can find around the map (hidden in the fog of war), which may or may not give you a small boost once you find one!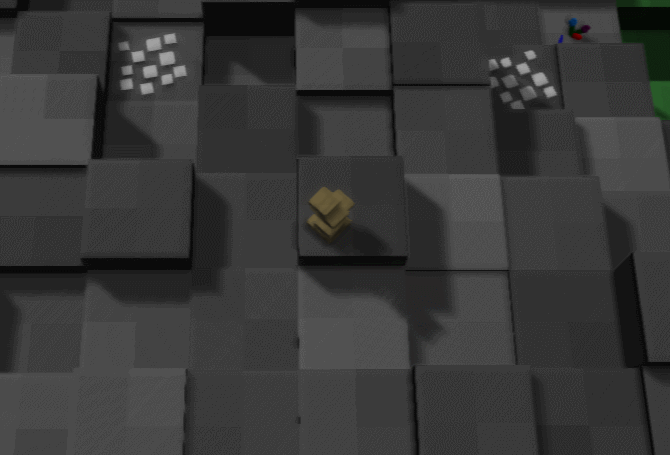 You may end up having bad luck with them (like in the example below), or they become awesome and give you a cool little boost!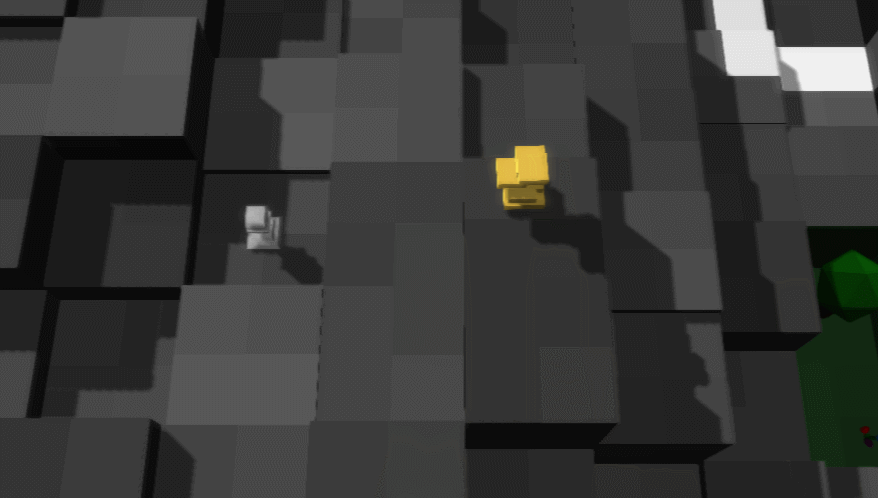 I haven't completely settled on which boosts I want to add yet. It's hard to find something which is valuable, but isn't overpowered when you get it.
Thirdly, the research tree got quite a big overhaul! There are now several different trees which you can go into, allowing for different paths and thus different strategies!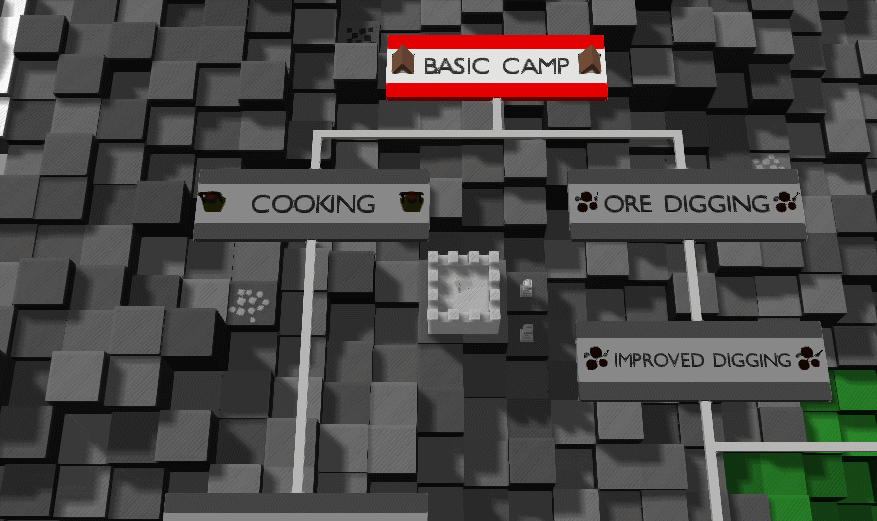 ---
Generic additions / fixes
A couple of new features which are going be interesting / useful later on have been introduced, such as:
Marking enemies to keep track of them more easily:
Destroying buildings using rooks: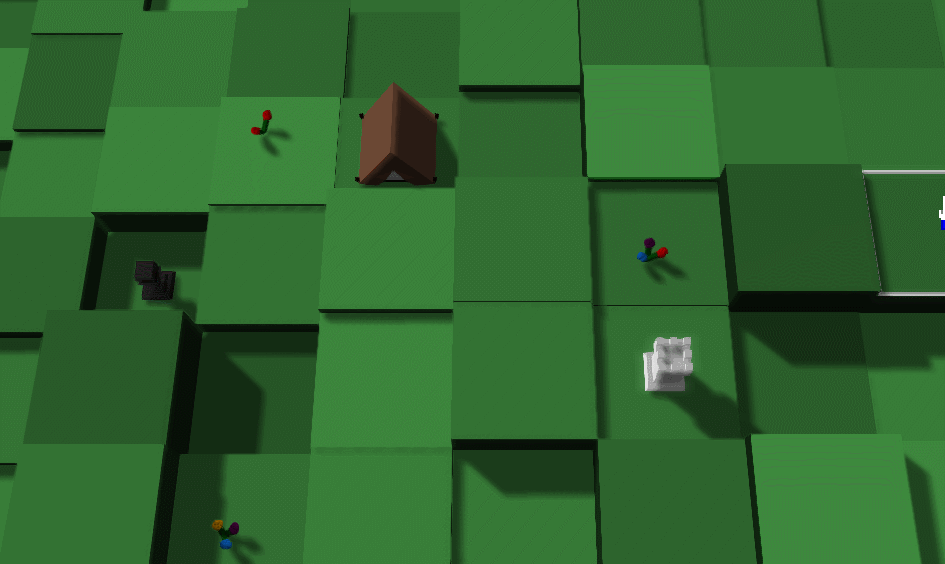 Group selection and de-selection: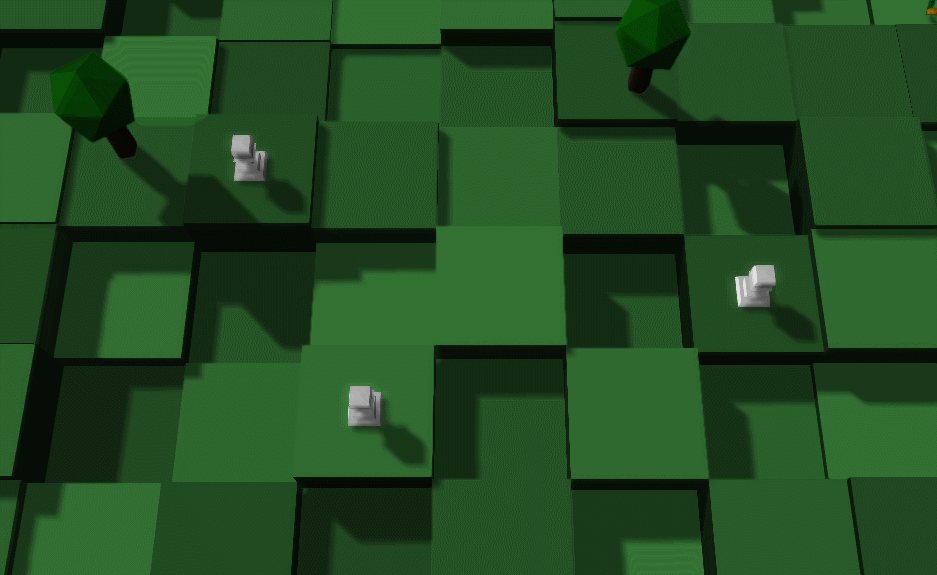 New, rebalanced turn indicators (again):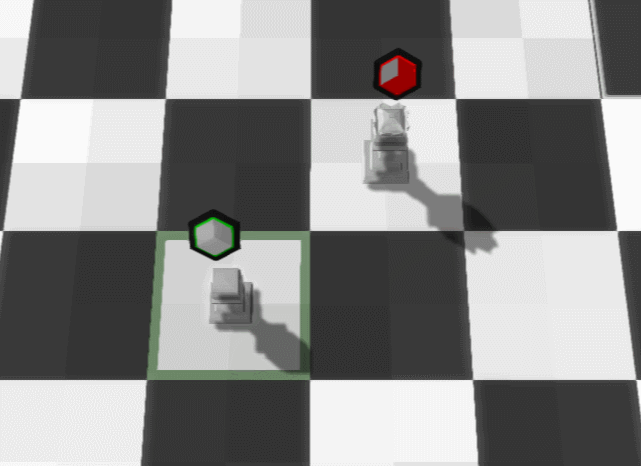 Rebalanced board size, build borders & castle spawn locations: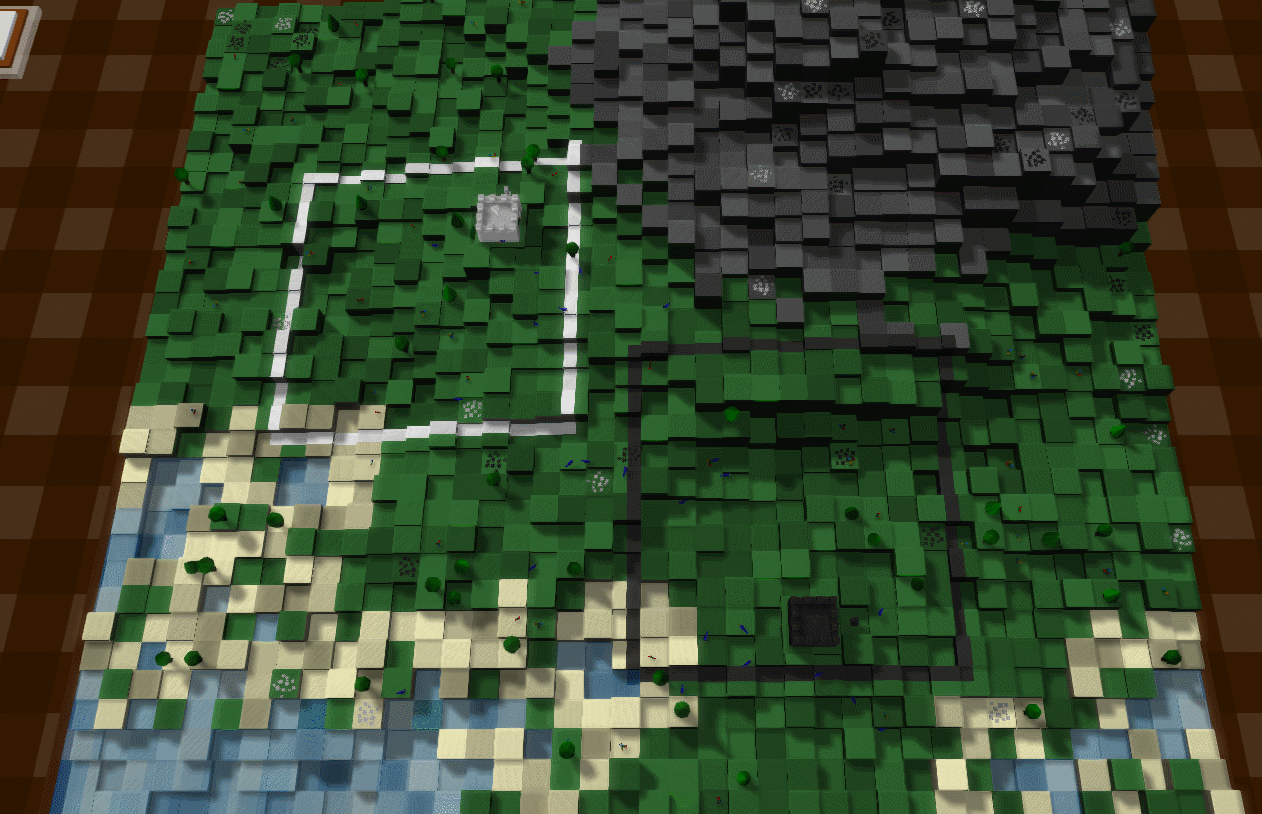 I've also fixed bunches of small glitches and/or bugs, which were bothering me for a long time. The game is pretty stable now!
---
Menu adjustments
I've also made a couple of minor adjustments to the menu. Besides new, more relaxed backgrounds, I've also improved the options menu for new matches: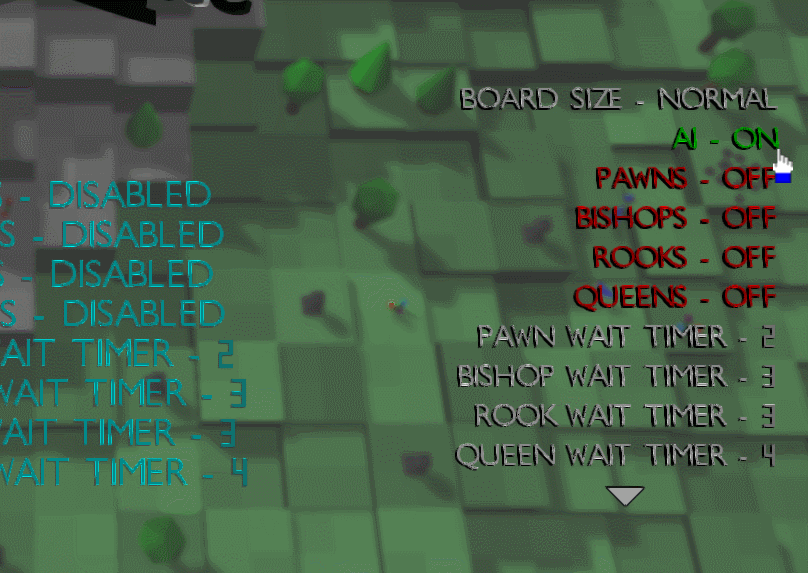 You can now see the changes and scroll through them as you make them. This previously wasn't a feature, so you couldn't see all of the changes. You can now and it's awesome!
I've also introduced language support, with instant, no-reload switching support!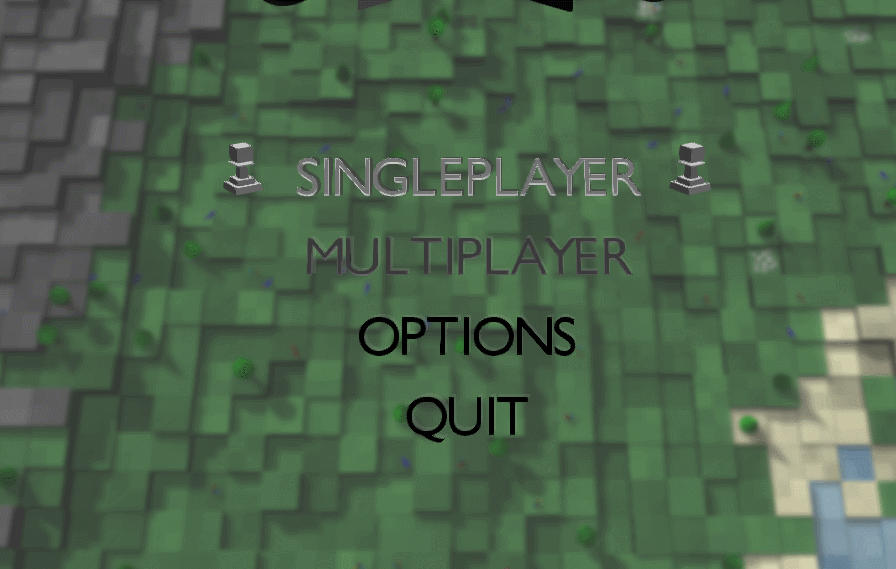 It's super easy to switch languages and everything is immediatly updated - Just like it should be! The language files are also open for adjustment and are super easy to adjust aswell - One simple text file, which is easy to translate for people who are willing to do so!
The game will also automatically detect new languages when you open up the language menu.
---
Other minor things
Below is the list of minor things which I didn't mention in the post above:
Added discard squad feature
Fixed alpha issues with clouds (shader stuff)
Fixed issues with automated exit of turn-based mode
Fixed an issue where sometimes the board size doesn't allow for castles to spawn
Fixed display issues on older graphics cards
Fixed water display issues
Allowed for attacking pawn + pathing to it (in one click)
Added option for turn-based only
"Upgraded" tactical view: Flattens board + smooth icon movement
Fixed issue where switching from board size jumps over 'Normal'
Add more menu backgrounds
Added credits section
Fixed the farm
Hided ore in Classic, before researched
Updated savedata
---
Conclusion & Demo reveal
That would, almost, conclude this update post for Checkmate! However...
I've mentioned this a couple of times now, but it's going to be official soon! The first public alpha version of Checkmate will be out this month (January)! I cannot give an exact date yet, but expect is somewhere around the 20th of January.
I'll make another post once I know the exact date!
I'll try to make more of these updates every so often; I feel like it should keep people posted on what's going on!
Have a great new year and I'll see you guys later!