Happy New Year from the Battle Grounds team! We have some more good progress on Battle Grounds 2 to report.
First, as we mentioned earlier, Gecko has been working hard on a new interface for the game. He's made some good progress on it, and below are a few screenshots of the work-in-progress. These shots are from a few weeks ago, and since then he has continued to improve the design. It should add some much-needed modernity and a nice touch to the graphics.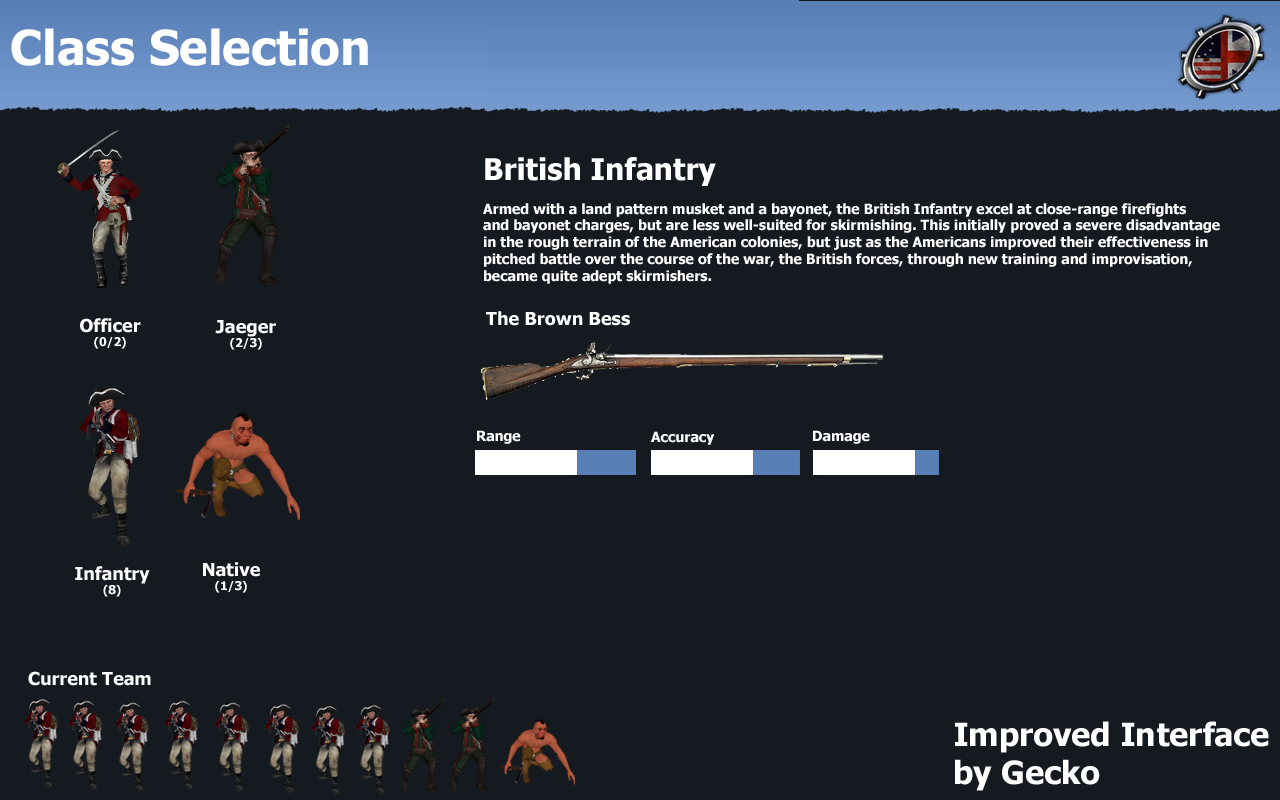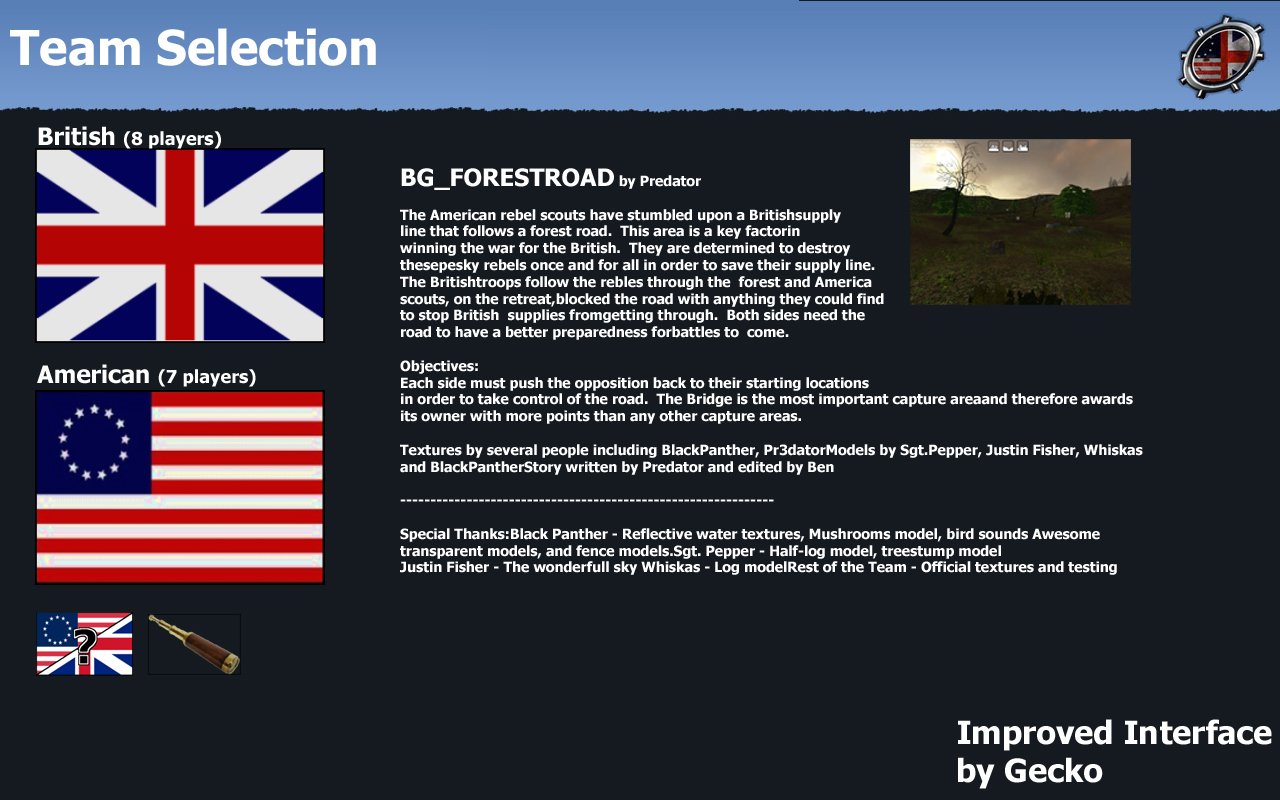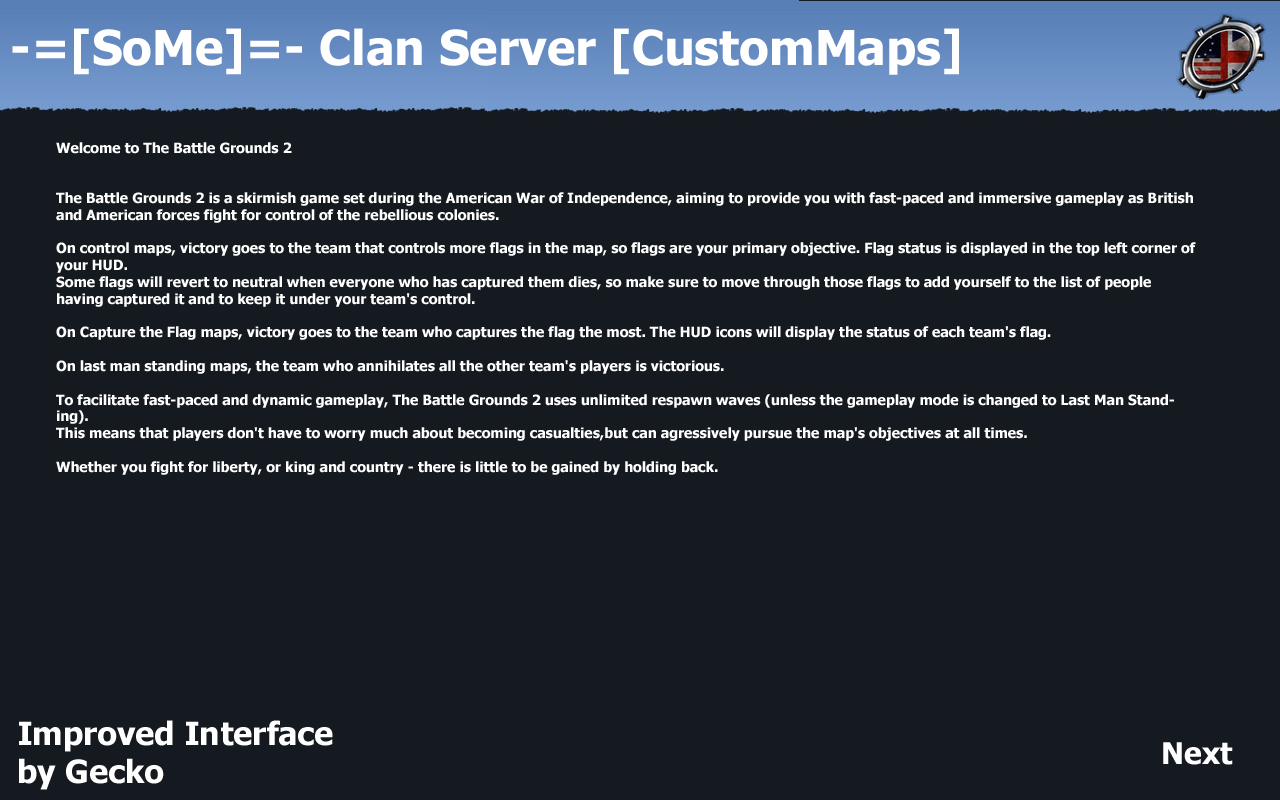 Next the mapping front: first, JakeParlay has been hard at work on a new fortress map. This map depicts a typical 18th century fortress and walled town, complete with active cannons. This map will probably be a progressive spawn attack-defend piece, in the style of our current Germantown map.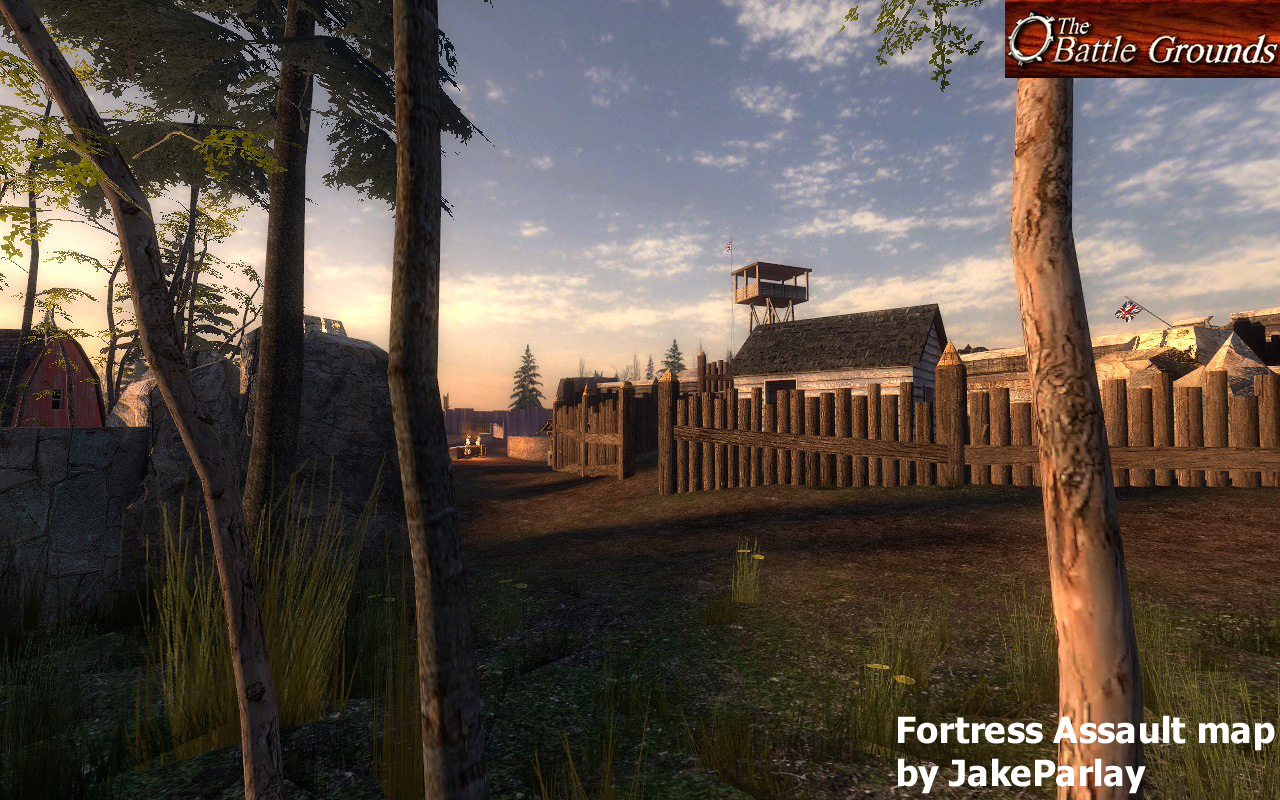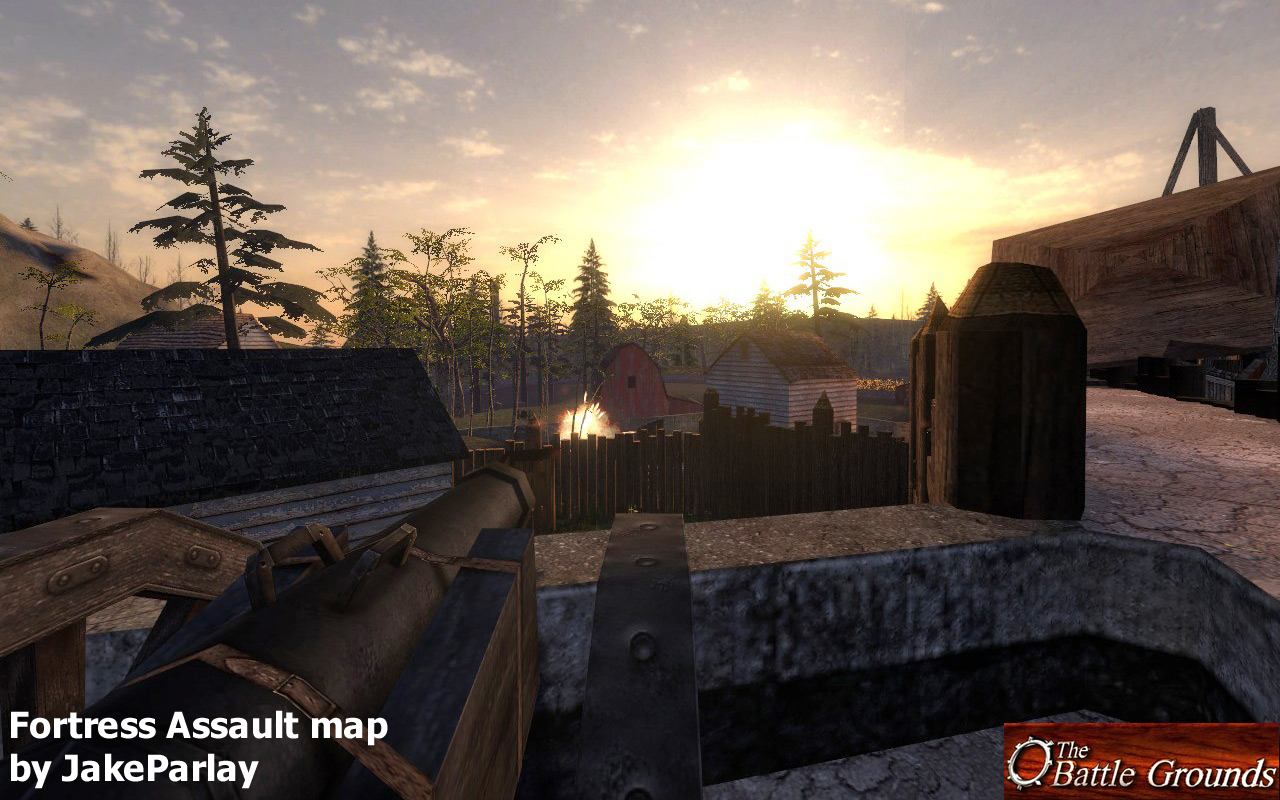 It also features a unique item for BG2-- a guard tower that can be destroyed with artillery. This will allow the attackers to knock out the defenders' guard capabilities from high. Destroying the tower will be part of the attack. Players inside the tower will most likely be killed in the fall, though there is a slim chance of lucky survival.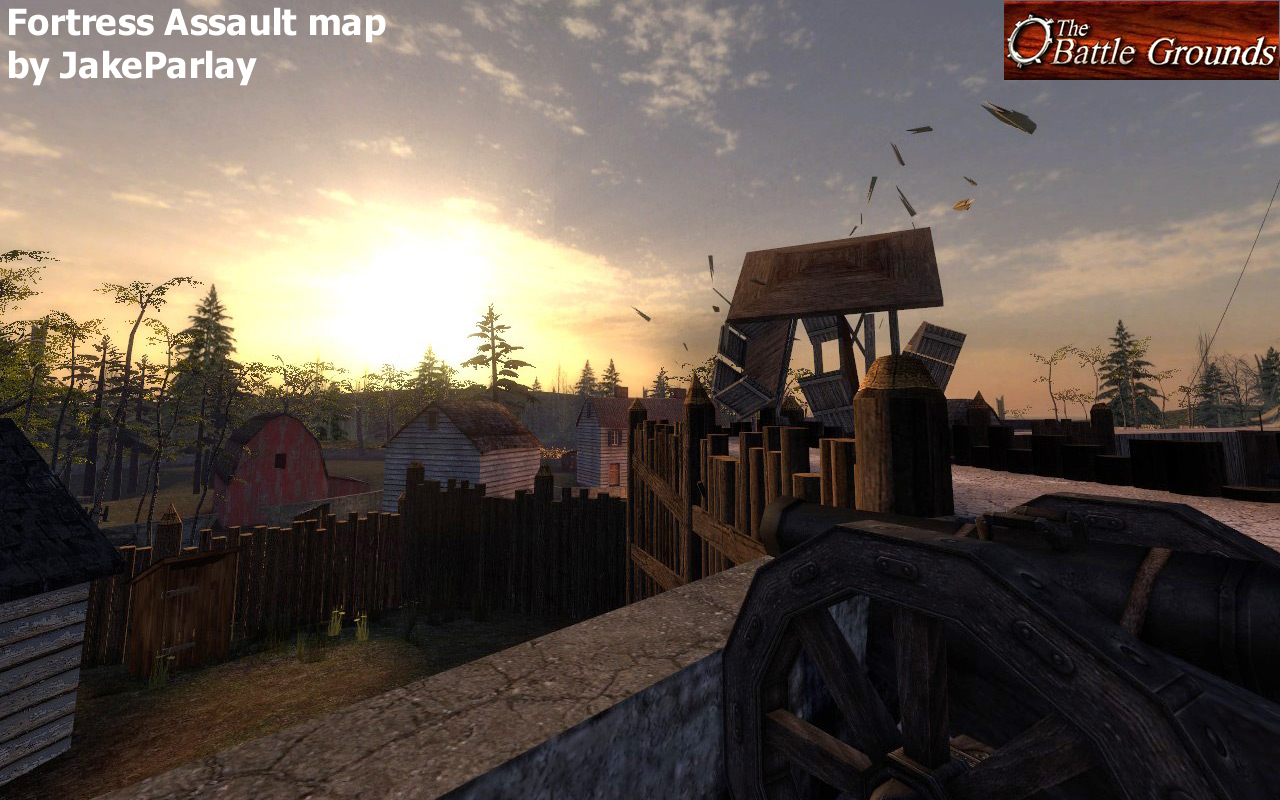 Long-time mapper Grantelbart is also working on improving his maps and bringing them up a notch in terms of quality and playability. He is currently conducting a review of our existing maps. He is also working on a new map project, which is in the early stages of development.
Agent will be testing and helping to improve all of these new maps. He and Taxpayer are still improving their nice Miningtown map, which will prove to be a real gem in the upcoming version. Agent has said he's looking forward to making that map a great quality item.
Peacekeeper, HarryPotter and JakeParlay have also continued to improve new plant and grass sprites for the game. They will add nice depth to the maps.
On the models and skins front: AngryTaxpayer and Nathan Hale have been working on developing new weapons for the weapons choice feature. We wrote previously about the American Fowler, but we also have a Long Land Pattern Brown Bess musket now (thanks to Dain's original work) and also a new Brown Bess carbine. These guns, we're hoping, will fire buckshot as one possible ammunition. Our long-time coder Tjoppen has been experimenting with some rather innovative buckshot physics code so that we'll have realistic shooting with that ammo.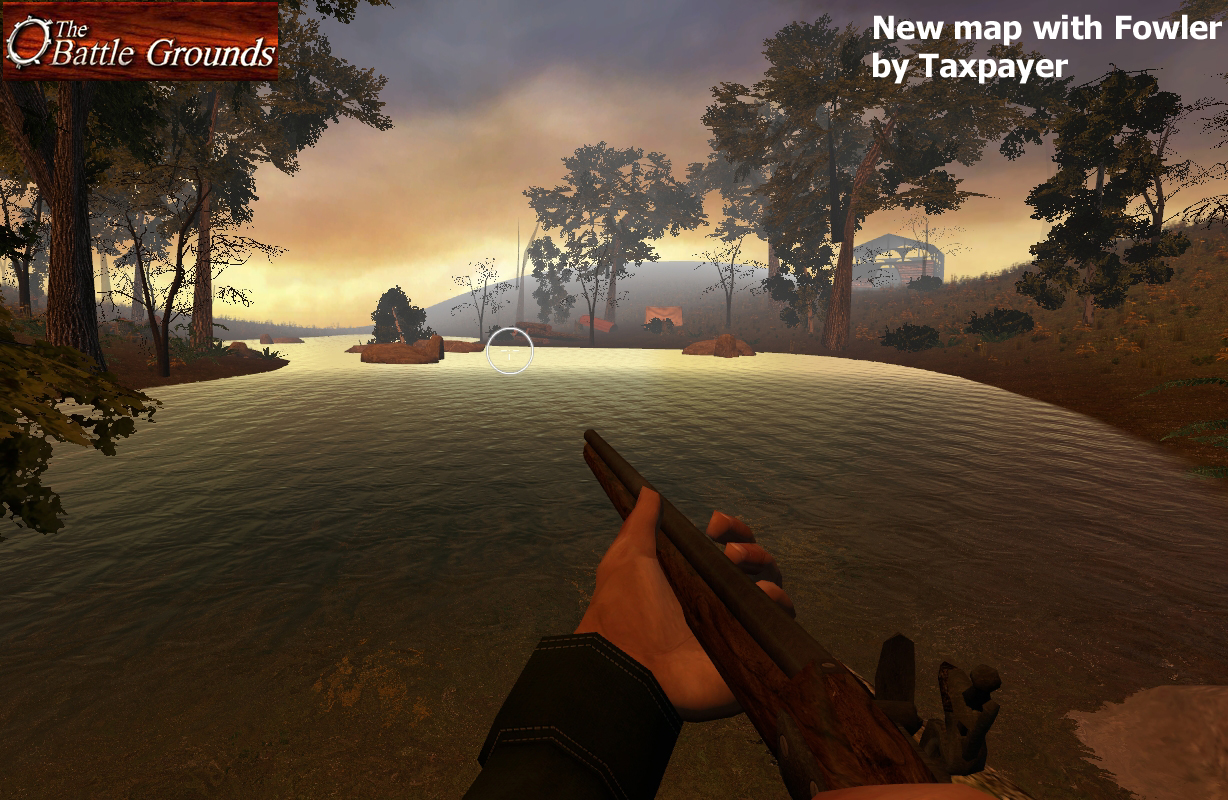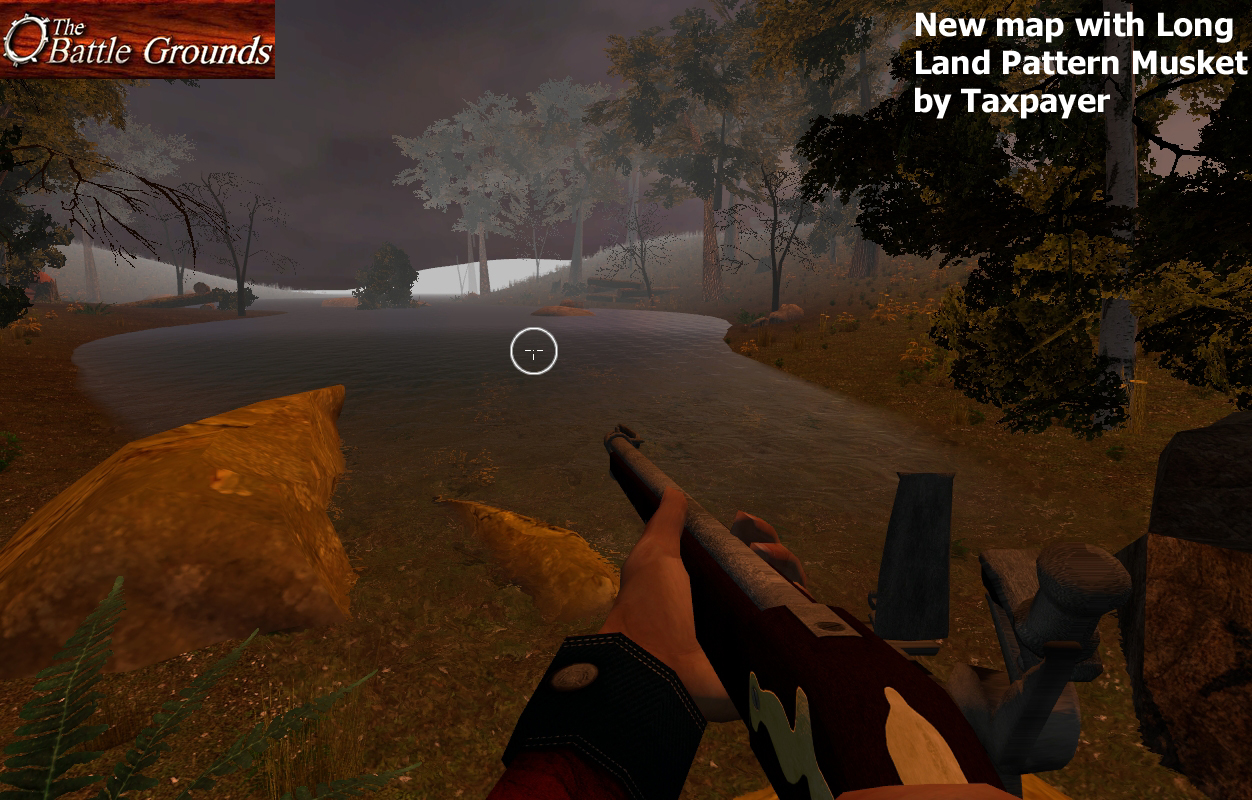 Peacekeeper has continued his excellent skin work. He has redone a number of player model faces to look more realistic and more variable. This will add new variety to the game.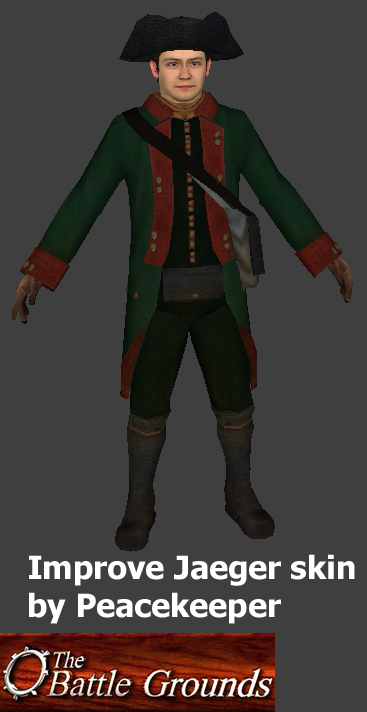 In the animations division-- Jlea continues his good work for the team. We are currently working in implementing his 3rd person reload animation, which hopefully will yield a nice result. Jlea is also working on a good 1st person reload for the Brown Bess Carbine. This should add some nice new material to the game.
In the sounds area-- Postaldude has made some nice new reload and musket sounds, as well as some new high quality cannon sounds. They should be a great help to the realism of the game and also to mappers who want to make use of the cannon sounds.
As always HarryPotter is working on coding in many of these great changes, as well as improving game stability and fixing bugs. He has already spotted and fixed several.
Please visit us at www.bgmod.com and our forums at Forums.bgmod.com
-Nathan Hale