A Happy New Year to All indieDB-ers!!!
The team would like to wish you a great year ahead and more indie gaming fun! This year is gonna be pivotal for us here!If all goes well, We would like to launch a public test in the end of second quarter/ early third quarter of the year! so do stay tune!
Introduction
Hi, My name is Steve Chong,my alias would be Tictek. I've been lurking here for a while and I take this chance to formally introduce myself and run you guys through this year's first update. Lets give Velsthinez/Yung a break eh?
Alright, so I've been part of the team for about a year now. What do i do? I mainly oversee our development pipeline and some organisational stuff, you can say some-sort of a producer role? kinda here and there. Occasionally i do help out with what ever needed especially some minor coding if possible and among other things.
Sky Park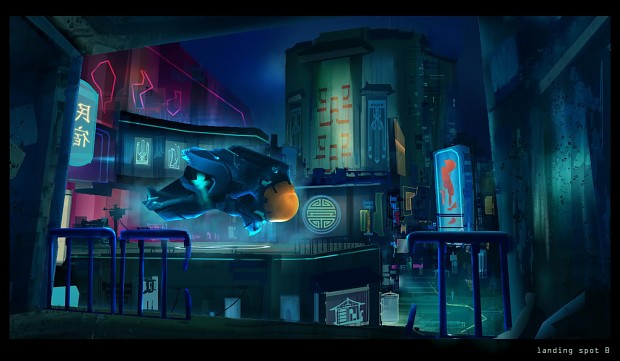 We've started blocking and prototyping our first level design which is titled the Skypark. We will see more of this in the coming months but lets kick it off with some concepts and first look done by our artist Andy Wong.
This features a distinct oriental influence to it. The idea of the Skypark is to blend the old and new together. there will be slums,present day architectures, highly advanced-sleek buildings. Theme would be pushing more towards a futuristic corporate dystopia setting.
Rooftop segment Line art and Warm color studies.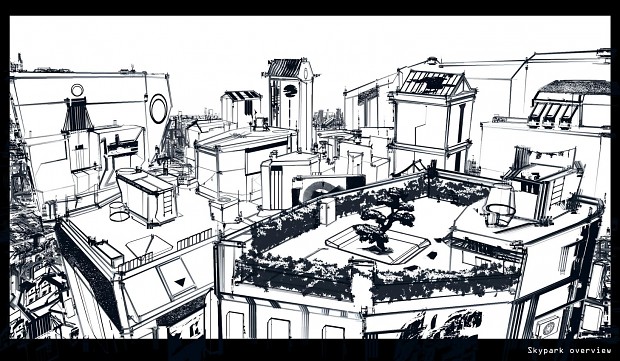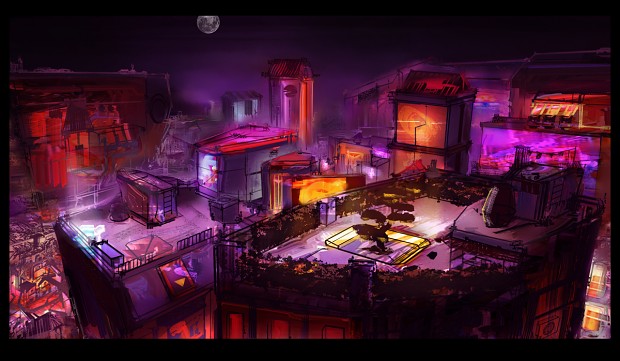 Alt angles concept + Color variations.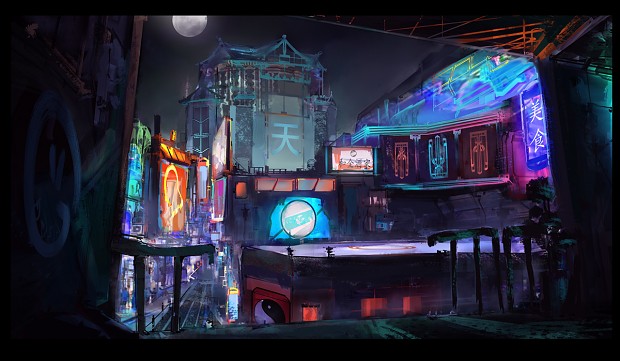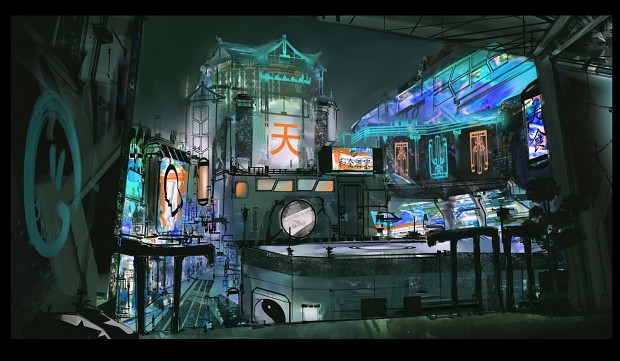 Skypark Blocking Birds Eye View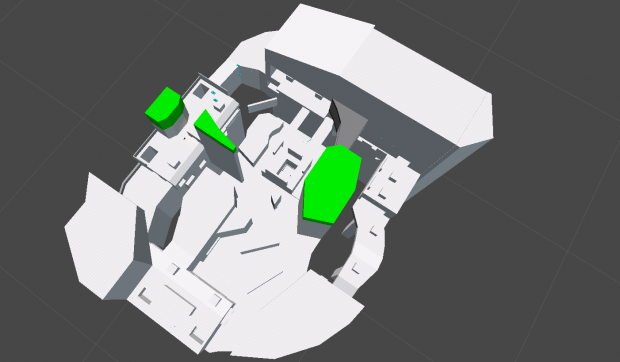 Hope you guys enjoyed the updates and see y'all soon !