Here comes the first public playable alpha demo from my game Happy Land.The levels are not final, there are missing sounds, the gameplay isn't implemented ... and there are many bugs in it! ;-)But you get a taste of the game!For feedback I would be very thankful!Write me an email, give a comment or share it!To start the demo click on the link or the pic below.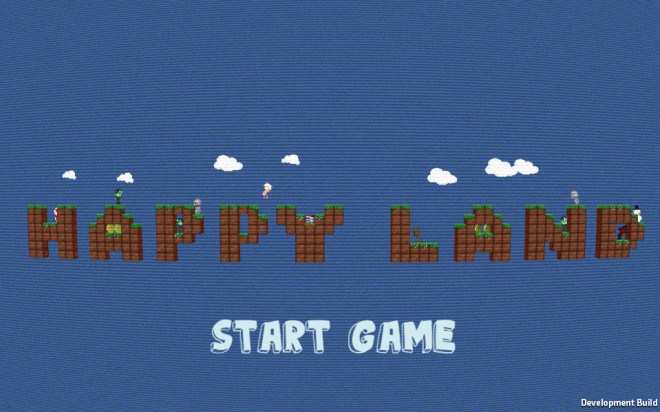 Controls:
run left = 'left key' or 'A'
run right = 'right key' or 'D'
jump = 'space'
fire or drag = 'left mouse'
return to menu = 'Esc'
load level 1 = 'F1′
load level 2 = 'F2′
...