Wishing everyone Merry Christmas and a very Happy New Year!
A Big Thank You for voting Mr. Mustachio into the SlideDB Top 50 Apps of the Year! Hope the game continues to entertain people in the coming year as well.

As for the updates on the game, managed to push out the Holiday Update of Mr. Mustachio just in time before the App Store window closed :)
Its not only the App Icon that has changed for the holidays. Mr. Mustachio is also in super holiday mood and we have decked him up as Santa in this update. Wouldn't it be nice if you could customize Mr. Mustachio? Well as a precursor to that, Mr. Mustachio is featured in a Santa avatar in the latest update!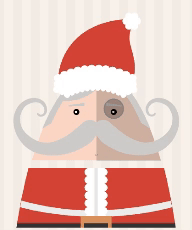 There are quite a few more updates in this release as well!

-- Some fundamental changes in how the game plays. Instead of providing 2 units of Aids per game, we are providing a fixed number of aids upfront for one time use. So now you have to work for your diamonds so that you can get more aids to use.
-- Some game difficulty balancing is also being done. It is now harder to earn diamonds on the easier difficulty modes. So take up the challenge at the 'Hard' mode!
-- The bonuses will be rarer now, so grab the opportunity when you see one!
-- Some minor UI changes to make your life easier.
-- And squashed some bugs.

Also, from this release on, we are going to keep a Graphical Track Record of your scores and performance! We have a super-duper secret formula which calculates your proficiency in the game and presents a graphical chart of it! How Sweet! (only from this release onwards)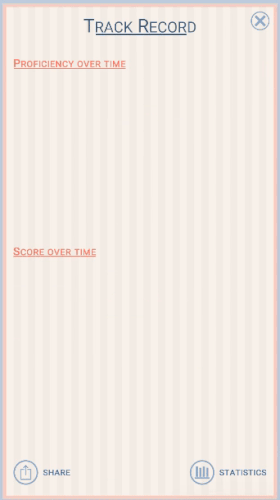 That's all the updates for now!

Wishing everyone a Merry Christmas and very Happy New Year!
Happy Holidays!

-Dev