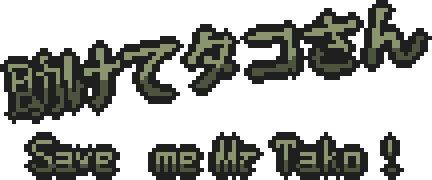 Happy Halloween everybody !
It's been a month since the first demo of "Tasukete Tako-san: Save me Mr Tako!" release. This news contain a little summary of this month, and news for what's next.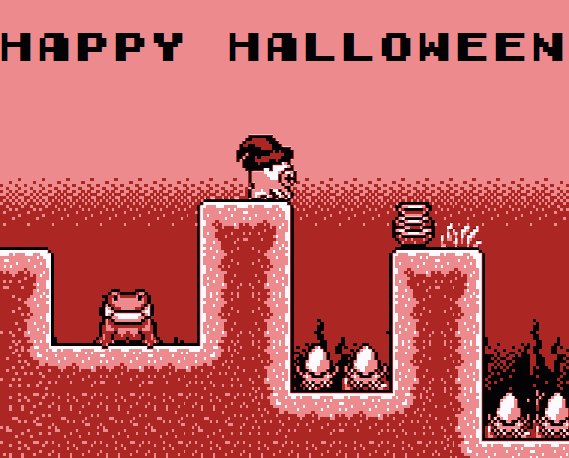 First, I want to thank all people who played the game, and who spoke of it around them. I'm really happy you enjoyed the game, and hope it will bring nostalgia to more and more people.

I will post here some press article about the game :
In English :
- Siliconera.com
- Learnunity2d.com
- Nichegamer.net
In French :
- Rom-game.fr
- Mag.mo5.com
- Afjv.com
In Japanese :
- Matatabi-yasiki.blogspot.fr
- Headlines.yahoo.co.jp
- Inside-games.jp
And some video review :
- Nicovideo.jp
- Youtube.com
- Youtube.com

To finish, all the things you said about the game gave me a lot of motivation for the Story mode. I want to create a very deep and long story, with a lot of levels. Because of that, the full game will not be out this year.
As the Witch power you can see on the screenshot, there will be a lot of other new powers too.
Here is the demo download link : Indiedb.com
Thank you all for your support, and have a nice Halloween's day !