Hey all let me just begin by saying...

(thank you to PunkGuy for the tile texture used above)
This Halloween I figured what better way to show some love for the game than a classic jack-o-lantern using the logo and font! Not to mention a cool way to show odd the new hook.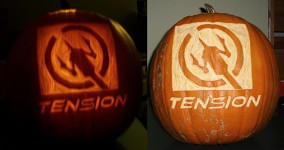 Now after wishing all you an excellent holiday, let's see some actual progress from our modeler Mikkel: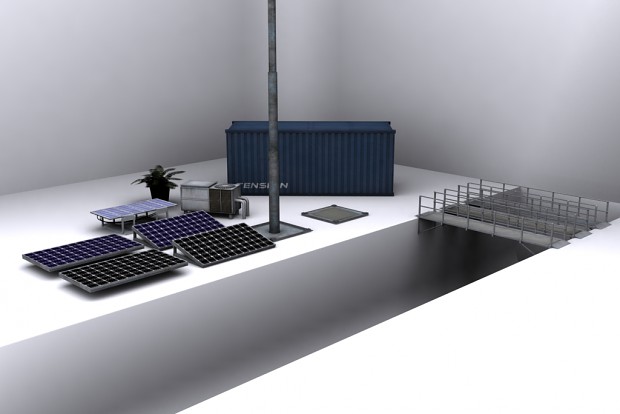 As you can see the collection of models has grown to include some cool industrial catwalks, lifts, a shipping container, and of course the new hook! The old models shown have also been polished and optimized.
Best wishes to our community (although by the time this post actually goes live I'm sure it'll be days late..) and we recently broke 500 watchers which is truly awesome!!
Thank you all so much for the support!
- The Tension Team